If you're looking for a unique Halloween decoration, cheesecloth ghosts are very cool and surprisingly easy to make.
What you need:
Cheesecloth
Liquid starch (found with laundry supplies or in fabric stores)
Black felt
Empty bottles or cups
Pipe cleaners, metal hangers or wire and aluminum foil
Balloons, Styrofoam balls or anything else round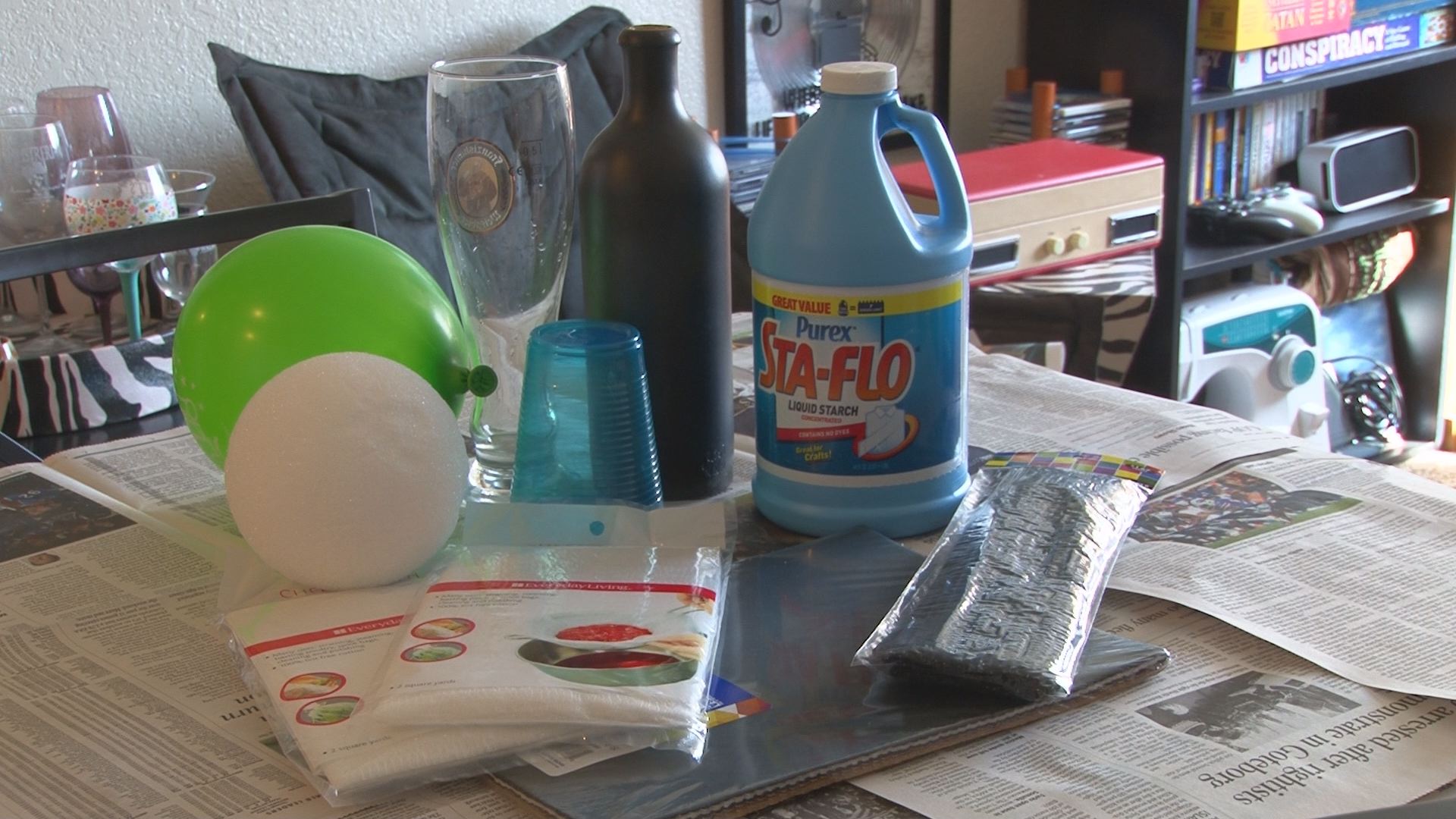 First, you want to make the shapes for your ghosts.
Use any type of bottle or cup that is the height you want them to be, then add arms if you want your ghost to have them. You can use pipe cleaner, hangers, wire covered in aluminum foil, or anything else that creates the arm shape you want.
Finally, make sure your ghost will have a nice round head. A balloon works really well because you can make it whatever size you want. Styrofoam balls are also a great option.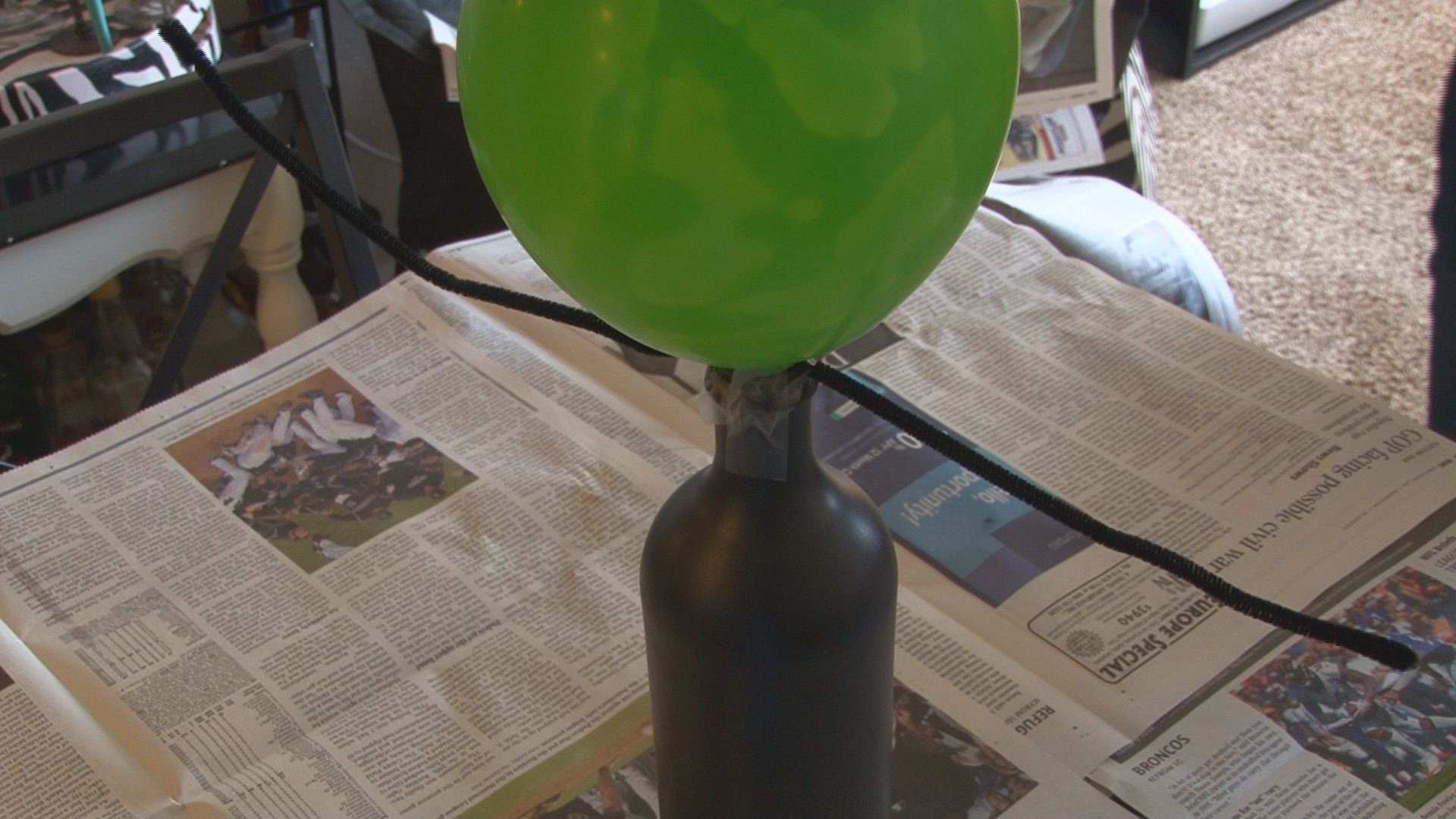 Once your forms look the way you want, you will need to get your cheese cloth ready.
Pour some of the liquid starch into a bowl, then cut a piece of cheese cloth that will cover the form you built with plenty of extra to pool along the bottom. That's how your ghost will stand up.
Soak the cheese cloth in the starch. Squeeze it out just enough so that it isn't dripping.
Unfold it and drape it over your form. You can move it around until it looks the way you want it.
Repeat the process with at least one more piece of cheesecloth.
Using about two layers will make your ghosts solid but still fairly transparent once they dry.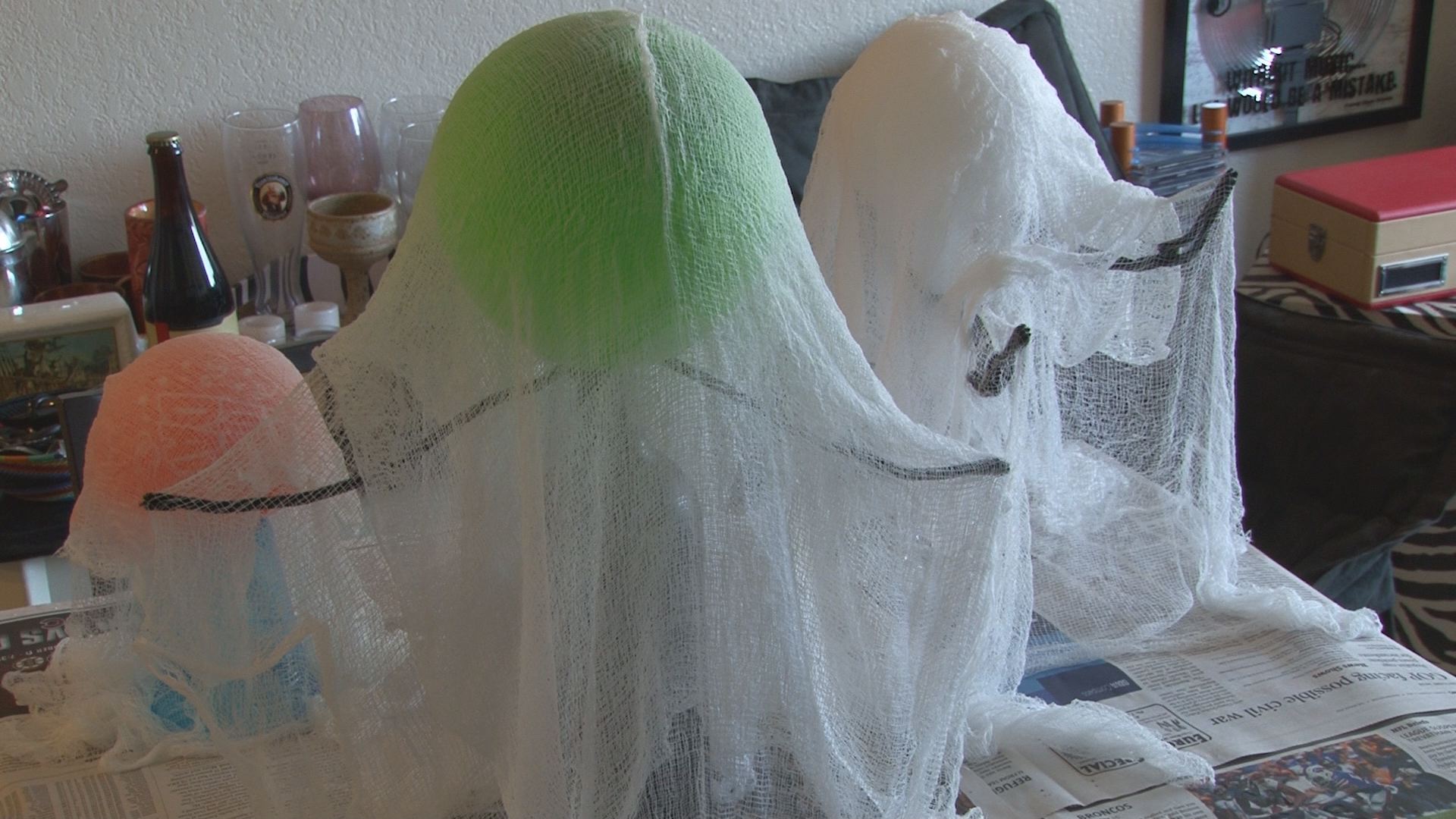 Now just let them sit. They will need about 24 hours to dry completely.
Once they are hardened, it should be pretty easy to remove them from their molds.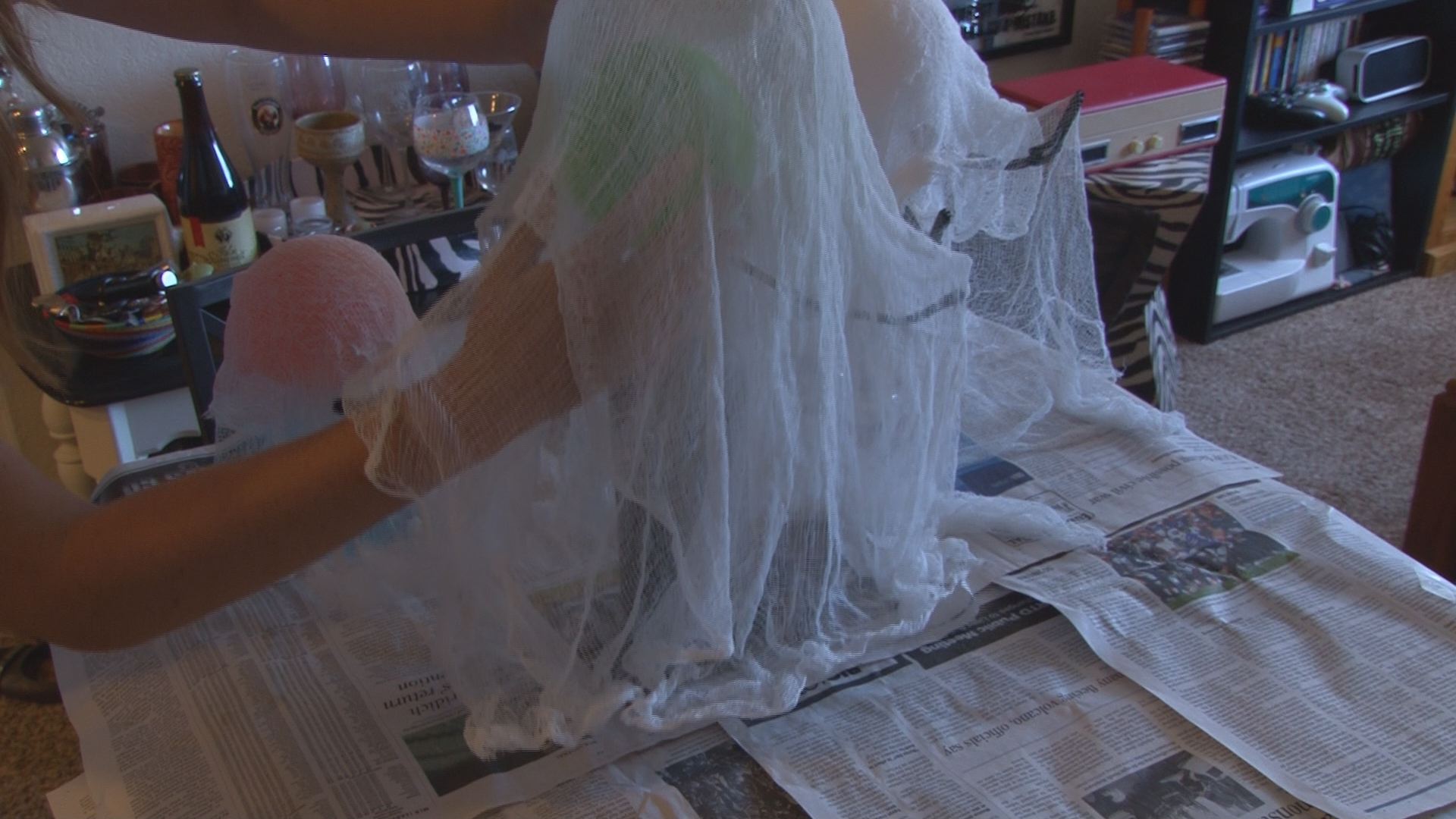 If you want to add a face to your ghosts, craft felt works very well.
Trace eyes and a mouth onto the felt and cut it out.
If the felt has adhesive you can just stick it on where you want.Otherwise the eyes and mouth can be glued on.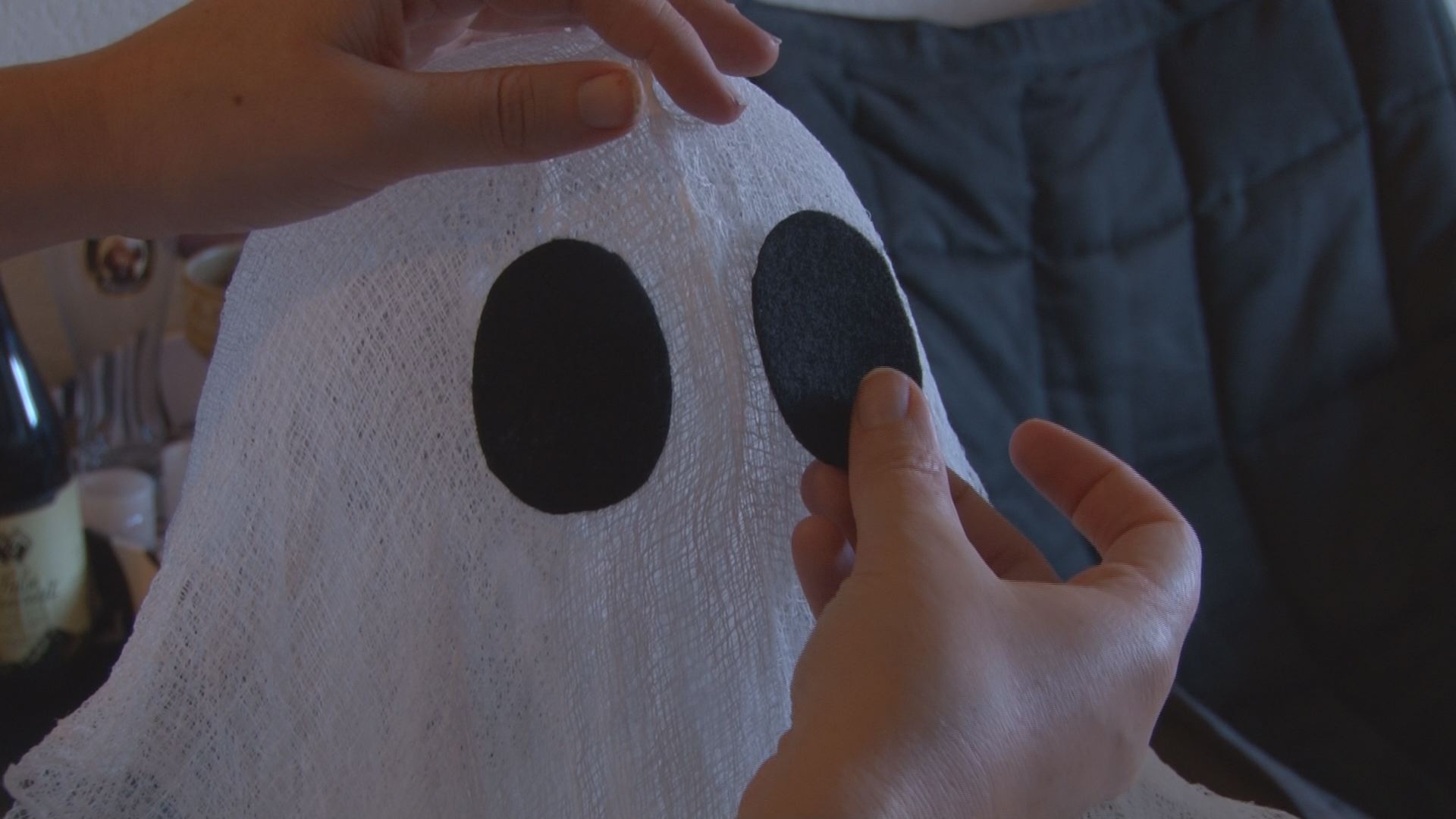 That's it! Set them outside, in a window, or anywhere else you want to decorate for Halloween.