NORMANDY, France — It was 75 years ago today that the largest seaborne invasion in history took place — a day now referred to as D-Day.
9NEWS recently tagged along with the Denver Police Activities League (PAL) for its Overlord Project trip, which pairs veterans and local students who, after weeks of studying, travel to Normandy for an immersive historical experience.
Here's a look at the history of D-Day, something the students selected must learn about ahead of the trip:
When dawn broke on June 6, 1944, the Allied invasion fleet had gathered on the choppy water of the English Channel. It was the largest invasion fleet by sea ever, with more than 7,000 ships and boats carrying about 155,000 troops.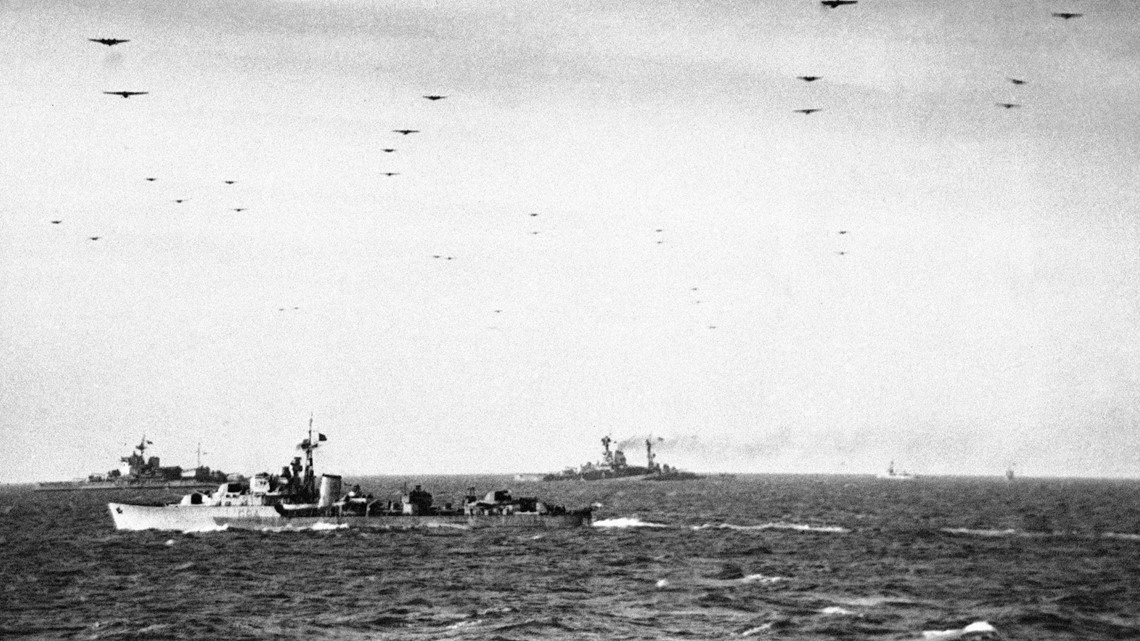 The sky over the Normandy coast was equally impressive. There were more than 13,000 aircraft carrying about 18,000 paratroopers. Thousands more men flew in on gliders.

The Allies had divided 60 miles of the Normandy coast into five sectors. The one to the west was named Utah, where U.S. troops came ashore. Casualties there were light: About 200 men died on Utah beach.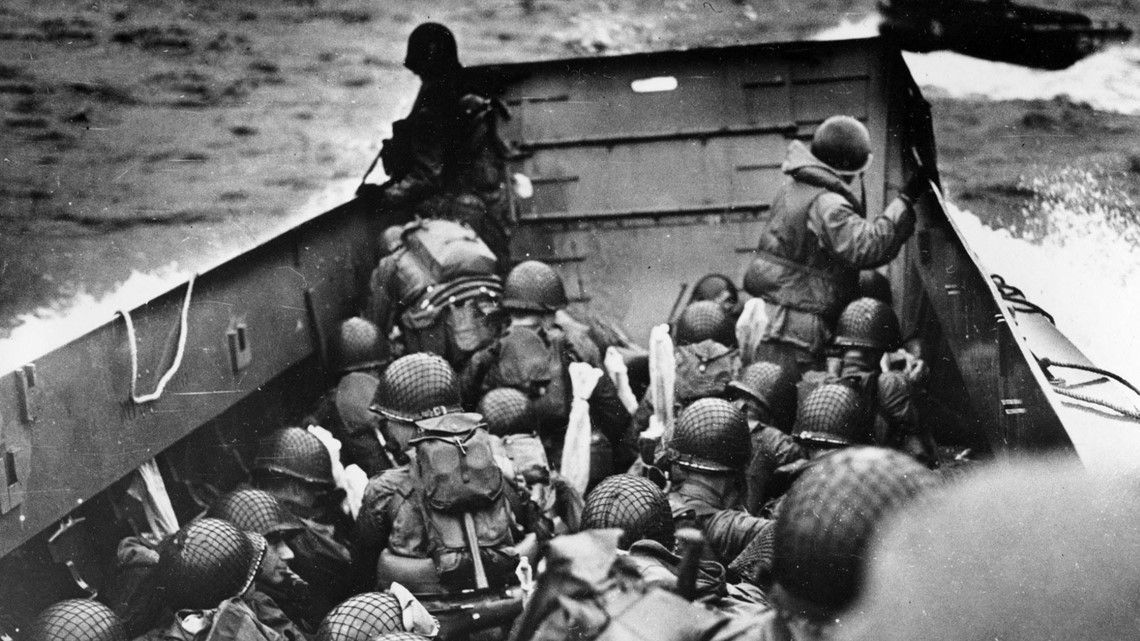 The next beach landing area was Omaha, the most famous. Unfortunately very little went right on Omaha Beach, and it turned into a bloody battle, with more than 2,000 U.S. service members killed that day. Rough seas swamped landing craft, and aircraft sent in to eliminate German defenses missed their mark because of the weather. The troops faced very heavy fire after planners miscalculated the number of Germans there.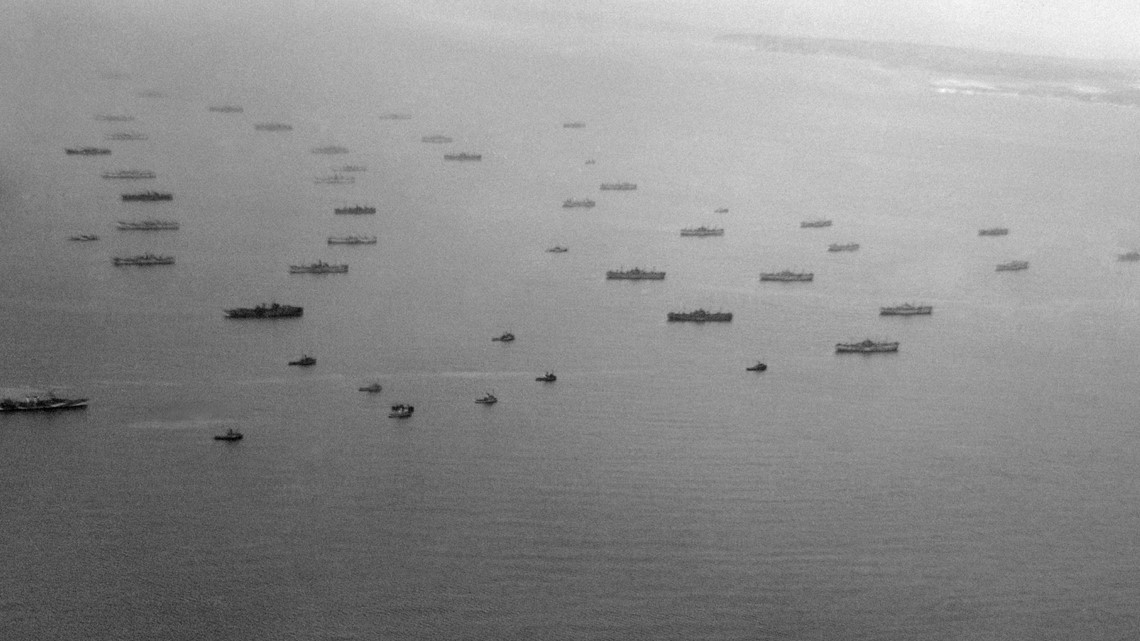 The other three landing sites were named Gold, Juno and Sword. The British landed at Gold and Sword, the Canadians at Juno. More than 2,800 men died on these three beaches on D-Day.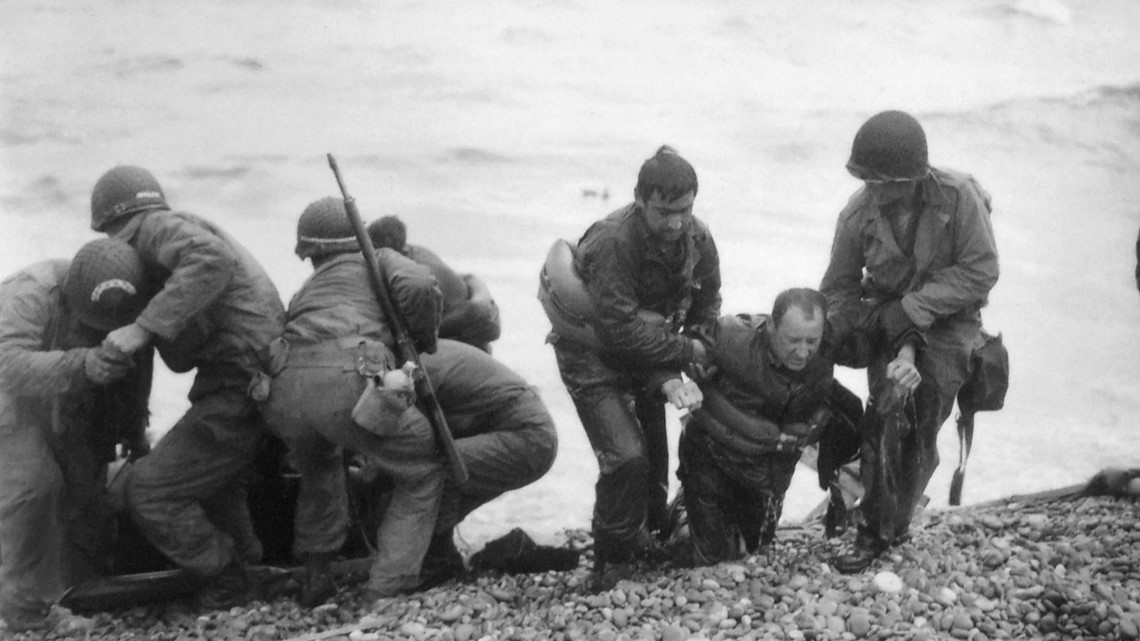 While the battle on D-Day took about 18 hours to complete, it was three months before the Battle of Normandy was over. In all, about 425,000 Allies and Germans were killed, wounded or missing — 209,000 of them were Americans.
It was a very steep price to pay, but it was the beginning of the end of World War II. World War II ended Sept. 2, 1945.