KUSA — Most of us walk around looking at what's in front of us, but most of us aren't Rudy Marquez.
"I always look up in Denver," he said.
He has a good reason to; Marquez spends a lot of time looking down.
"We're at about 650 feet here," he said from his small cabin high above the city.
For 12 hours a day, he's got the best view of the city working as a crane operator in Denver's tallest crane. It's located at 1144 15th Street, but you can spot it from just about anywhere.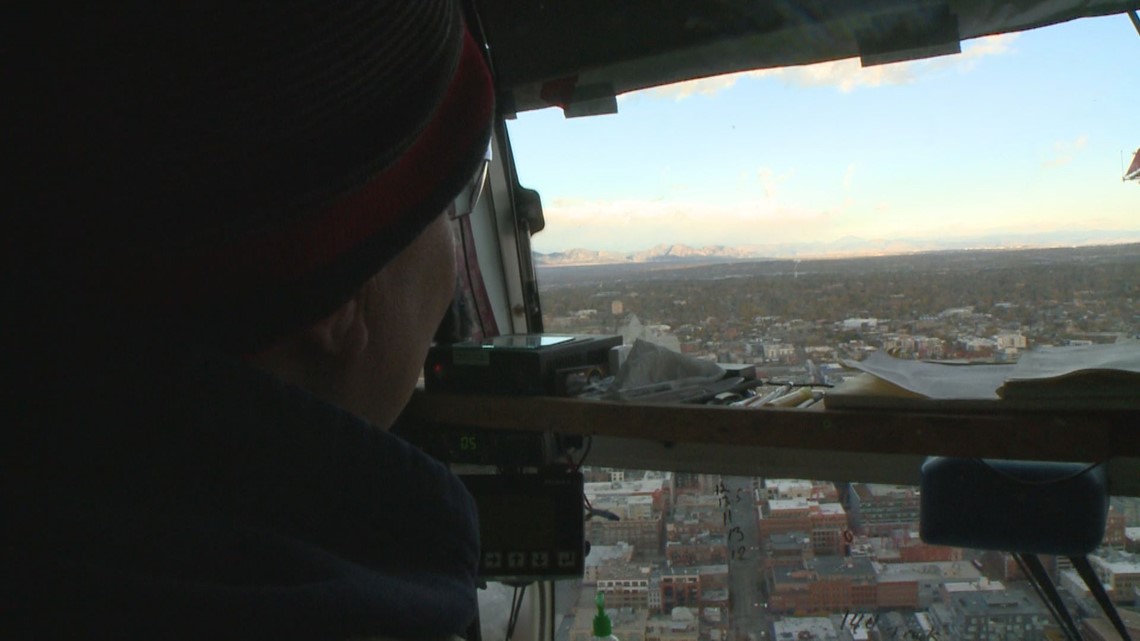 "You get to see Coors Field over there, and the mountains, pretty much you can see everything here," Marquez said as he slowly turned the crane to face every direction.
All the tiny cars and people can't spot Marquez from below, but he knows the ones who occasionally glance up wonder who he is.
"No one knows who I am," Marquez said.
Marquez has been running cranes since 1991 and Hensel Phelps, the same company he works for today, was also his very first job. He started 32 years ago, and never left.

Marquez has a wife and a daughter. He and likes camping, fishing and working on his farm. All common Colorado things.
One not so common thing? He's been hit by lighting not once…
"Twice," he said. "Well the crane's been hit, not me."
Still, he's a man who has survived two lightning strikes.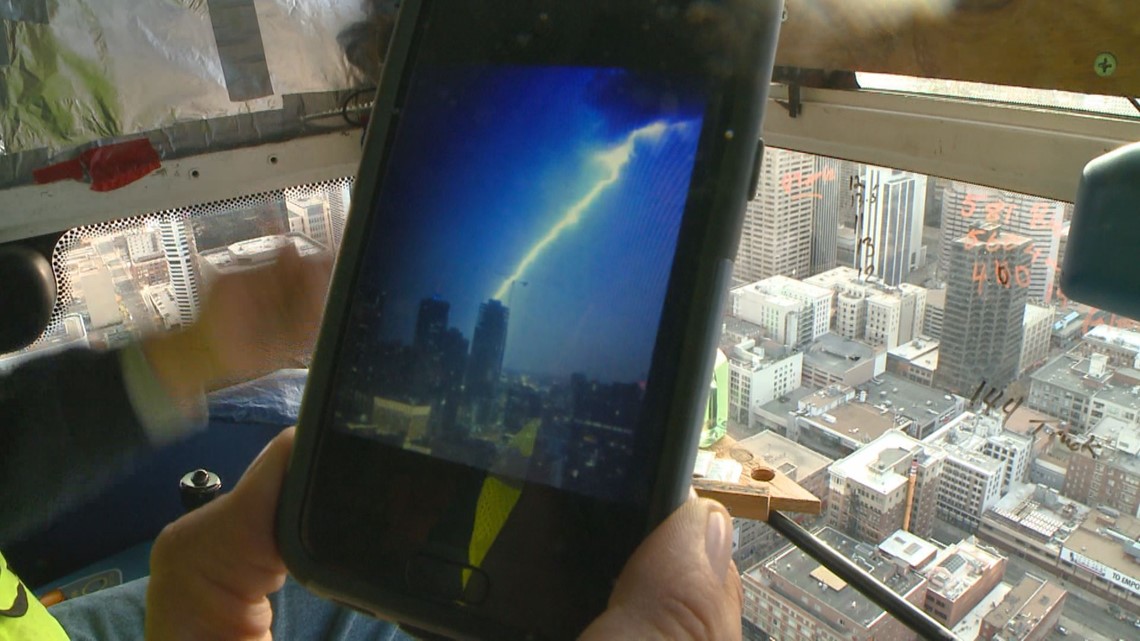 "My wife's always worried that it's too windy or when there's bad storm's comin' in," he said. "Yeah, I'm clear up here, so I don't blame her for worrying."
And windy it was. With gusts at 40 miles per hour, our camera was the only cargo he could hoist on Saturday.
So after our shoot with him, Marquez got the day off.
His crane comes down November 15, and the project wraps up in January.