After she survived COVID, living donor's gift delivers her hope
Three years after COVID changed her life path, one survivor finally has a shot at a real recovery after a living donor made a lifesaving decision to give.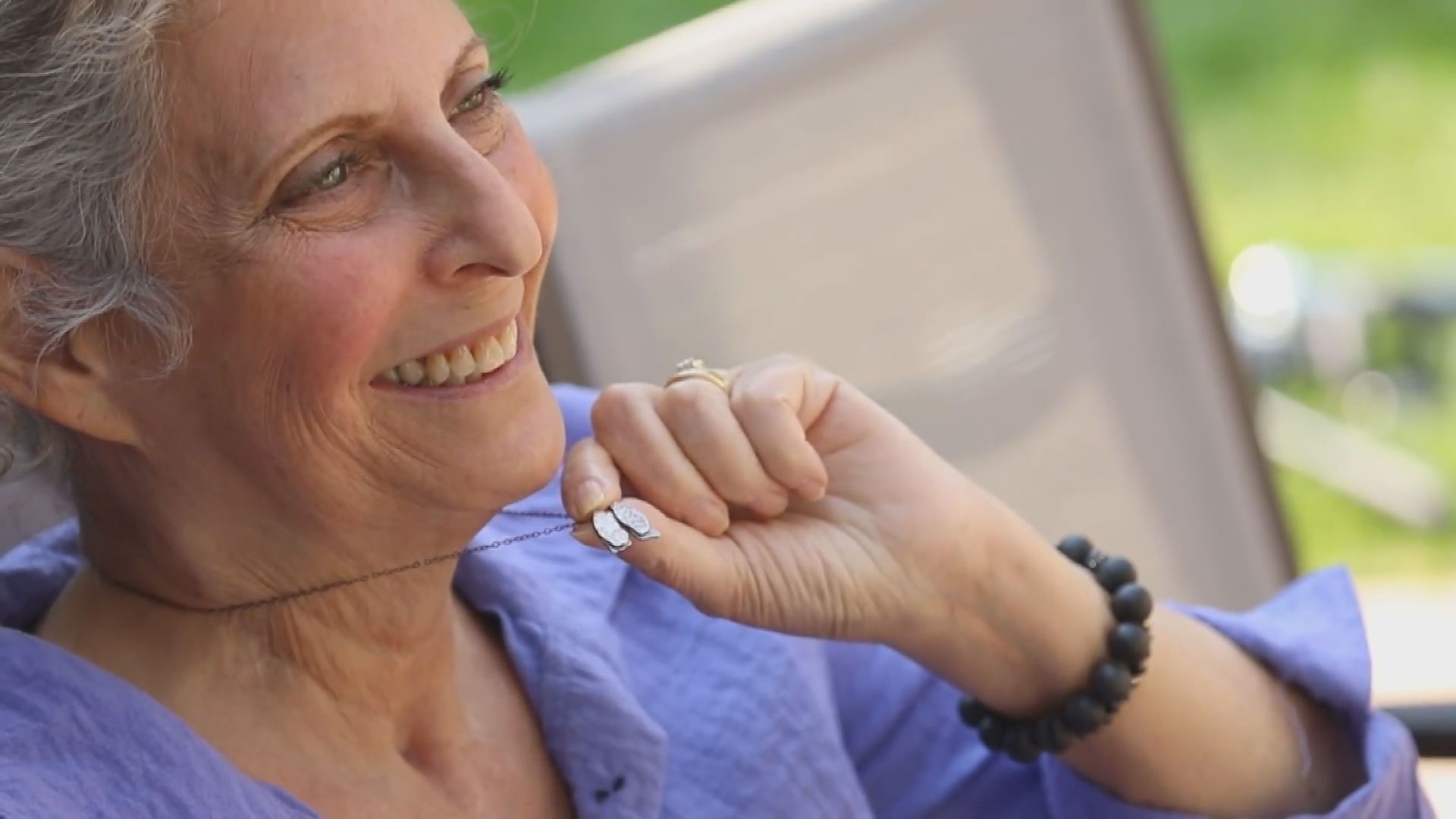 Somewhere between desperation and hope sits Barbara Gould and her family.
"It's sort of the story that never ends," Barbara said.
A story that took her and those closest to her by surprise.
"I used to live in this world of 'it would never happen to us,' whether it was COVID or car accidents or whatever," said Rebecca Taggart, Barbara's daughter. "And the last three years have been kind of my like a slap in the face that it can absolutely happen to us."
Just days after Barbara's COVID diagnosis in 2020, doctors called her the "sickest of the sick."
Her family was separated from her in the ICU and felt just as isolated and lonely as she did.
Scared and existing apart, the family relied on patience and hope. Barbara's son Sam Taggart wrote a letter to her as she recovered from COVID in the hospital.
"Hey Ma, Since you're more awake now, I thought I'd send this letter. I've never been more proud to be your son," Sam wrote. "So when things feel hard and scary, let that rare spirit kick in."
"When I knew I was dying, there were things that I was very sad about missing," Barbara said.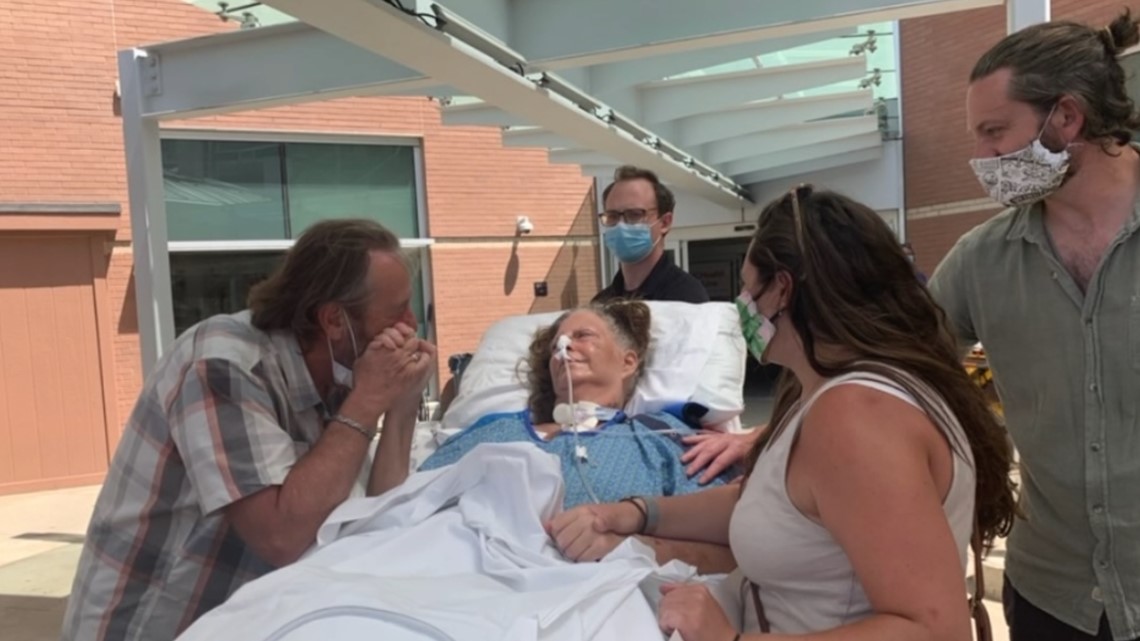 And yet, fate had other plans for this wife of 37 years, mother of two and grandmother to a new grandbaby – a beautiful baby boy named Sully, after Dr. Breandan Sullivan, a critical care doctor at UCHealth who was one of the surgeons who saved her life as she fought COVID.
Chapter 1
:
The recovery after COVID
A modest recovery followed for Barbara after she returned home from the hospital – there were good days, big days and momentous days. Years, each filled with 365 additional days that Barbara was able to spend with her family making more cherished memories.
"And I see the joy that my children feel," Barbara said. "God, Rebecca, at her wedding, all of us at Rebecca's wedding. Sam and Amanda and watching Sully as he grows up and gets even more perfect with every day."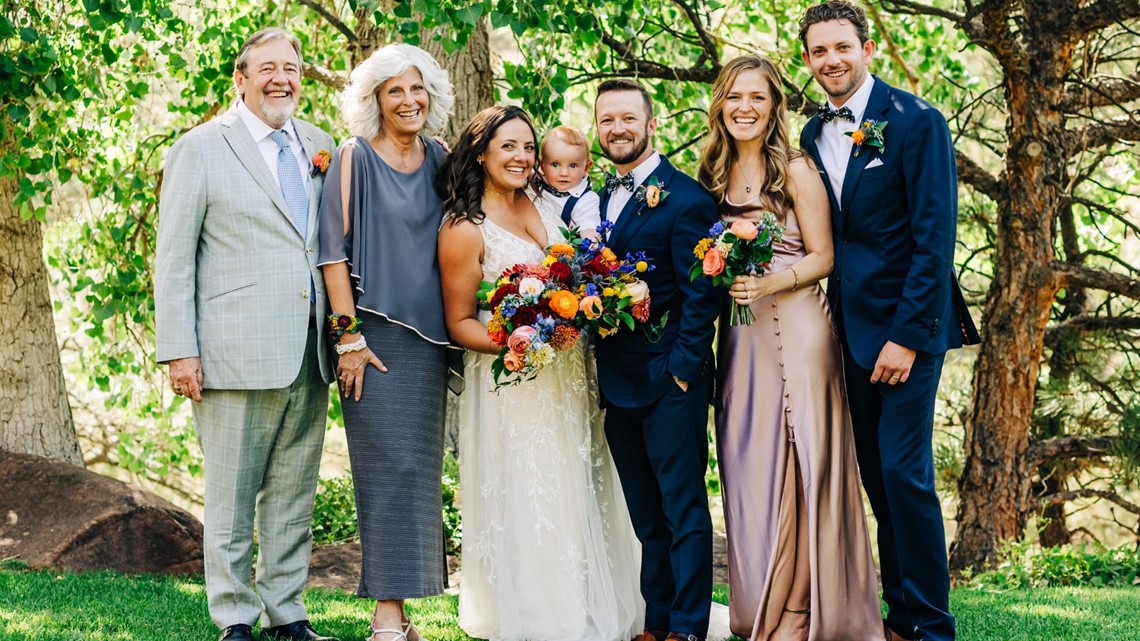 "Perfect" is an interesting word for Barbara to use – considering her arduous recovery which was far from perfect. Her liver in particular was shutting down. Her diagnosis was cirrhosis – late-stage liver disease.
Desperate to save her life when she was being treated for COVID, doctors put her on a machine that could do the work for her then-failing lungs – but the machine that saved her life also caused collateral damage to her body and her organs.
"I mean, the blood was coming out of her body and being oxygenated and put back into her body, certainly not something very natural," said Dr. James Burton, UCHealth's medical director of the liver transplant team. "She is amazing in that she lived, but she did suffer what I believe was low blood flow to her liver and I think the bile ducts in the liver get their blood supply from the artery."
Chapter 2
:
The "Big Ask"
Her doctors said real recovery for Barbara would require a new liver.
"And I said, 'I don't know how you make an ask of somebody,' I don't know how you," Barbara said. "He said, 'You just ask. You just put it out there and you'll be surprised.'"
So Barbara's daughter, Rebecca, picked up her phone and began to text her friends.
"I was like, 'How do you TikTok?' I need to figure this out," she said.
In need of a miracle, her family waited.
"It's not her time, it wasn't her time in April 2020 and it's not her time now," Rebecca said. "And it won't be her time for many years."
"You know a lot of people are asking, 'What do you need? What do you need?' I'm like, 'I need a liver,'" giggled Rebecca. "I need a liver. That's the only thing I need."
Rebecca's mom never wavered.
"I'm hopeful. I'm not afraid," she said.
Chapter 3
:
Living donor makes life-saving decision
That's when life delivered Casey Czerpak, whose friend Sara Bernstein grew up with Barbara's son Sam.
"They're all great," Casey said. "You kinda aspire to have a family like that."
She barely knew Barbara, but had been following her journey through her son and daughter's social media posts about her recovery. When Barbara was released from the hospital after COVID, Casey celebrated the milestone.
"My wife and I actually popped a bottle of champagne in celebration just to cheers her actually making it home against all odds," she said.
The two of them actually met Barbara at a family wedding.
Casey said she followed the Gould family on social media.
"So you get to sort of watch their life, even though you're not directly involved in it," Casey said. "It's easy to see these are huge years for them and it would be heartbreaking to miss, not only for Barbara, but for Sam and Rebecca."
Then she remembered seeing a message from Sam. Rebecca had started a post on CaringBridge to tell her mom's story and to search for a matching donor that her mother desperately needed.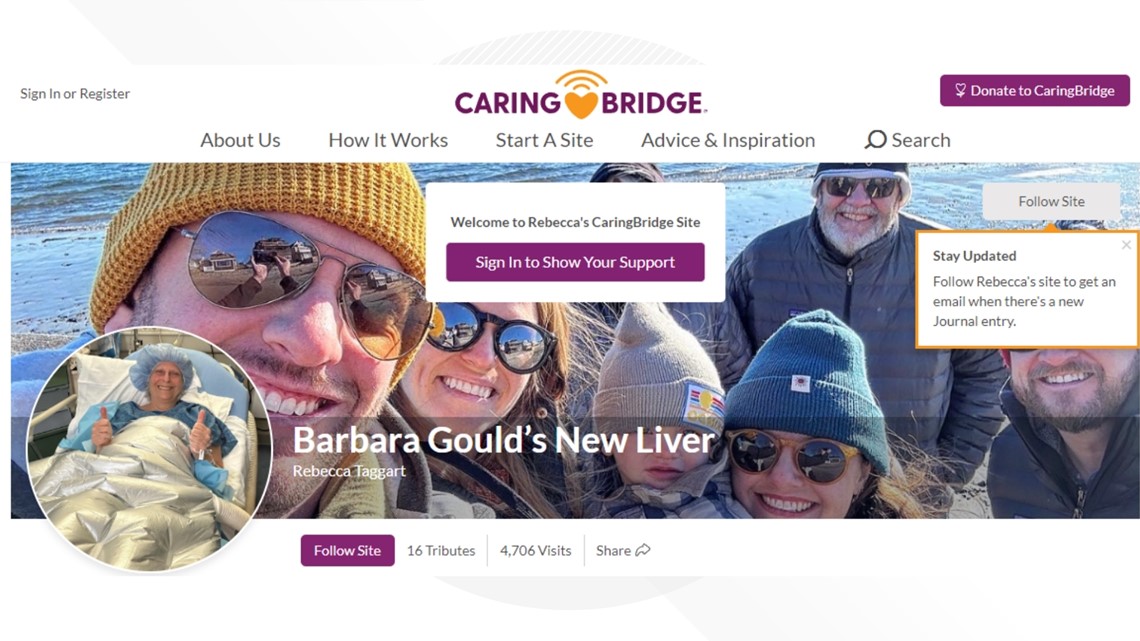 "It said Barbara's in liver failure and needs a liver and if you're interested click on this link," Casey said.
She messaged Rebecca asking her more questions about the process. Rebecca sent her information and a link to the UCHealth page.
"To be honest with you, I -- this whole process has kinda been a no-brainer," Casey said. "And I understand that that might not be the normal thought process for this. I have something that somebody else needs that, why wouldn't I? Why wouldn't I help?"
Casey would like to believe anyone would make the lifesaving decision to give up 65% of their liver to someone hanging onto hope.
"The right lobe of my liver is going to go to Barbara," Casey said before the surgery. "Her whole liver gets removed – she gets my right lobe – and then that will fully regenerate within a 12-week period. So it will completely go back to its normal size."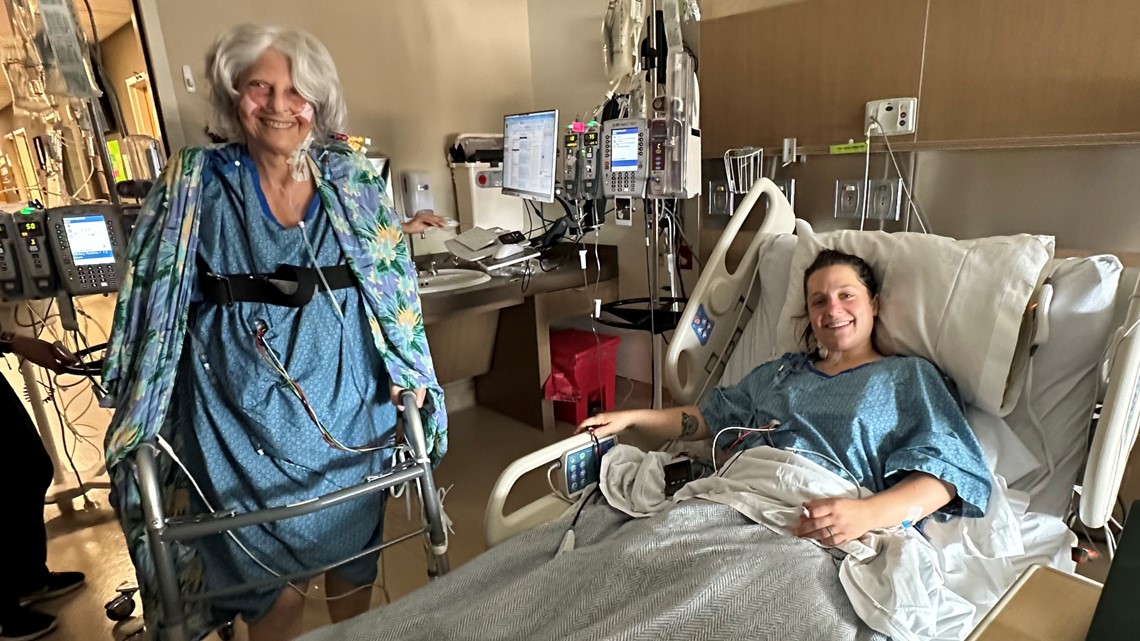 "It's very little sacrifice for me in my opinion that could potentially save a life," Casey said. "Literally a lifesaver. You're saving my life. And it's hard to take that in. It's hard to say those words."
Chapter 4
:
The recovery
The surgery took seven hours. Their livers will take months to fully regenerate.
Casey, who happens to be a mountain climber, recognized the mountain Barbara needed to climb.
"And a big thing with climbing mountains is false summits," Casey said. "Where you think that's the top and you get up there and you realize – oh no, it's over there."
Casey hopes this is the true summit for Barbara and her family – now, if they can safely return down the mountain.

"She's got a rough road ahead of her. I mean having a liver transplant – a major operation. Probably the biggest operation someone can undergo," said Burton, Barbara's doctor. "She's going to have to recover from that. But I have no doubts that she'll do fine, and three months later she's going to be doing everything she wants to do."
Barbara said she now works hard at always finding something beautiful around her.
"That's a lesson I learned early on with this, just to see the beauty," she said. "You know my mother always loved bare trees against a winter sky, and she would point them out and the designs of the branches against the sky, and I used to think I don't really like winter skies and bare branches, but I do now."
The thin line – between desperation and hope. Three years into this journey, Barbara and her family prefer to sit in the latter. It just feels better there. It always has.
"At least in Judaism there's a saying, 'To save a life is saving the whole world,' and I believe that," Barbara said. "That's awesome."
Chapter 5
:
Leaving the hospital
Barbara was released from UCHealth Tuesday afternoon. As is customary when transplant patients are discharged from the hospital, Barbara rang "Betty's Bell."
> Watch the video below as she read the plaque that sits above the victory bell. "As I embark on my transplant journey, I ring this bell once to honor my daughter, twice to celebrate my strength and three times to encourage those who follow in my footsteps."
Barbara rang the bell with a smile and to cheers and applause from her family and hospital staff.