DENVER — It can be tough being cooped up at home with two little kids, but the Faeder family is making the best of it, and making others smile along the way.
"I came outside one day and there was a square, and I just didn't think much of it but then we started to see a lot of neighbors passing by," said Allison Faeder.
Her husband, Mike Faeder, drew a chalk square on the sidewalk with a message that reads "If you step in THIS square, you MUST DANCE for at least 5 seconds."
The reason, Mike Faeder said, was "mainly boredom."
Now their days are anything but boring as they elaborate on the chalk artwork and look through their Nest security camera which coincidentally faces the square on the sidewalk.
The Faeder family edited together a video of all the people dancing as they pass by, and it's been seen by thousands on YouTube.
"We've gone through about 248 pieces of chalk," said Mike Faeder.
When rain washed the square away, they drew it again and added rainbows and a lot of scribbles from their 2-year-old.
Even their dog, Friday, gets in on the square dancing.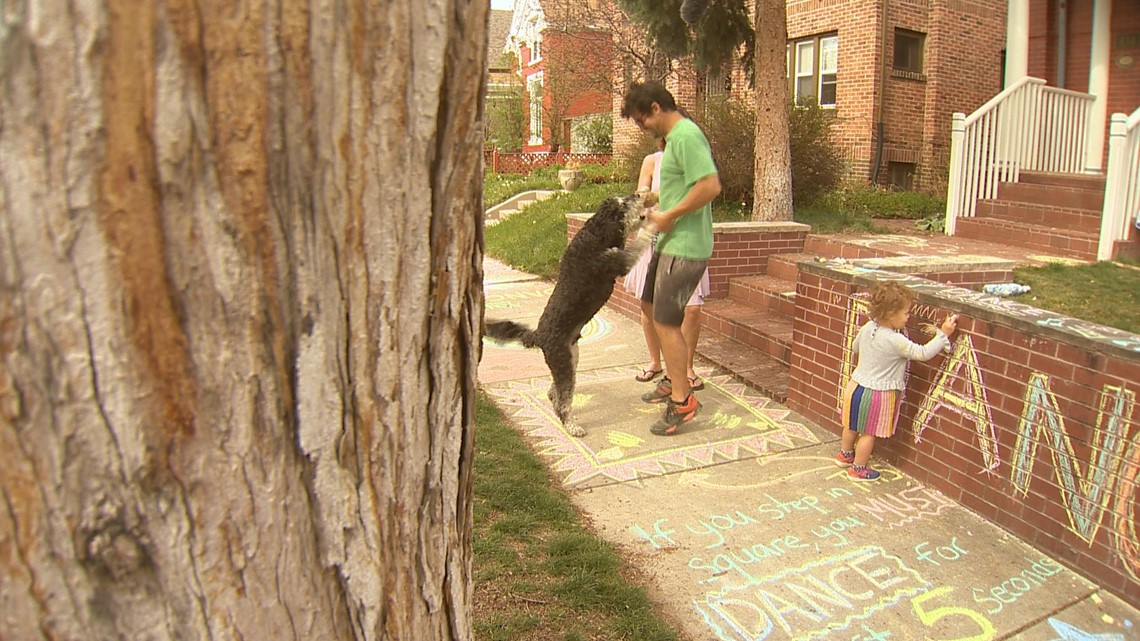 "We aren't health care workers, but we do care about our community, to bringing a smile to our neighbors," said Allison Faeder. "If that's what we can do, then we'll do it."
Mike Faeder, a woodworker by trade, made a giant 'Thank You' sign they plan on putting up near Rose Medical Center next week.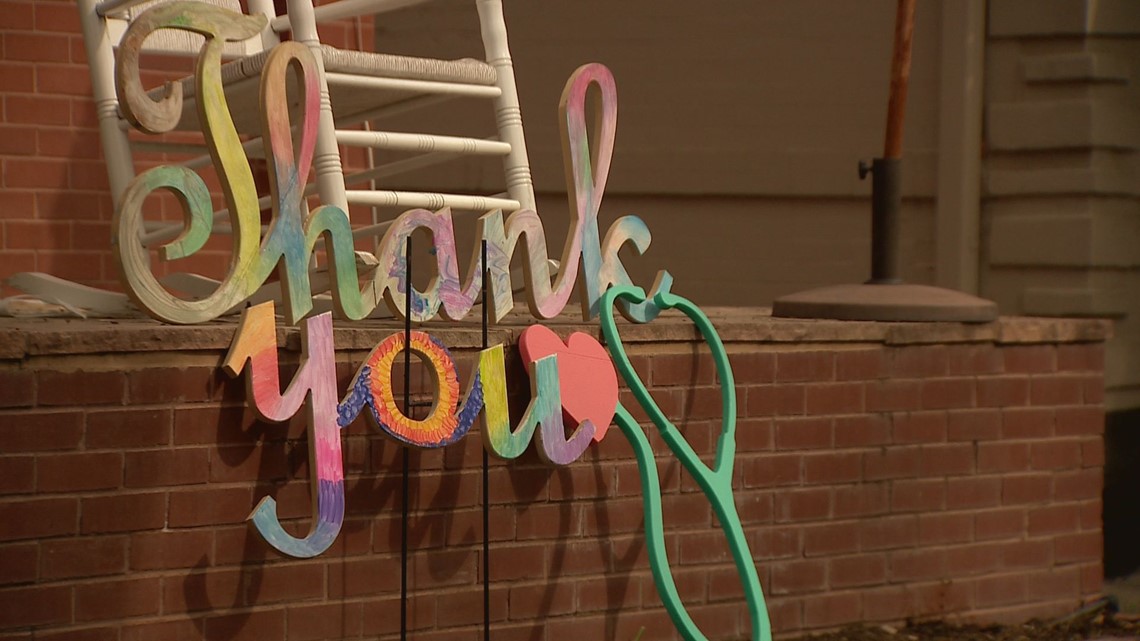 Stop by 4th Avenue and Clarkson Street in Denver to show off your dance moves, or create a square yourself and share it with @KatieEastman on twitter.