KUSA - A Michigan man has set a new world record, climbing ten 14ers in Colorado, in one day.
"For the one day record Colorado is really the only place," said Josh Sanders, a Kalamazoo, Michigan native, when asked why he decided to climb ten mountains here.
Sanders began at the stroke of midnight on Friday, June 29, and completed about 45 miles by the time he was done at 11:33 p.m. that day.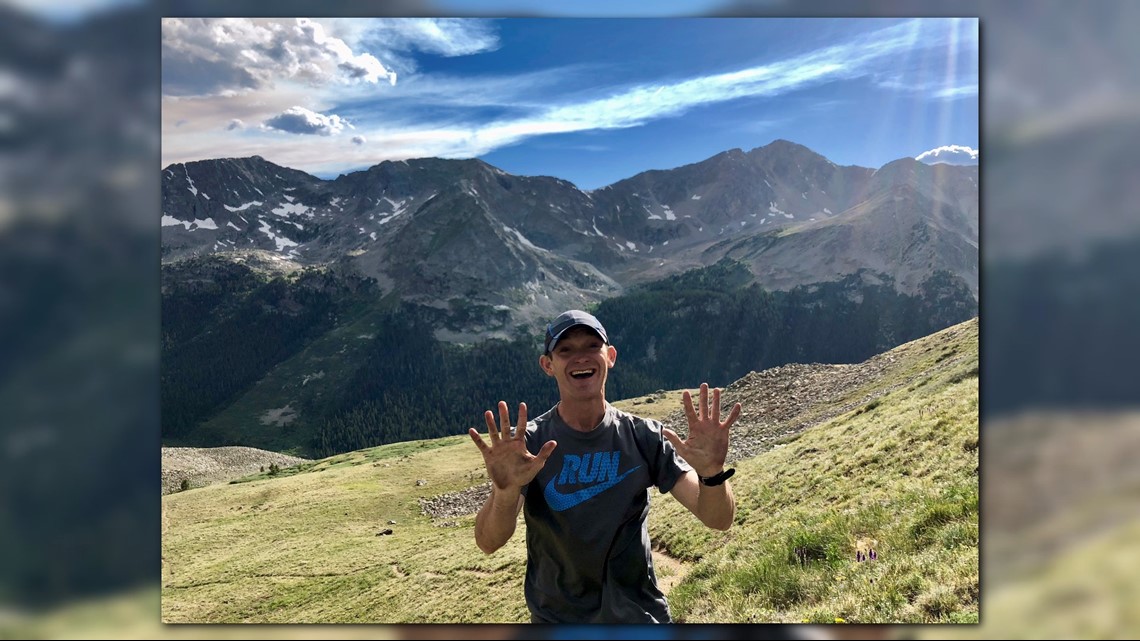 Sanders had attempted to set the record last year, but bad weather forced him to stop at five peaks.
"I had five peaks before 10 a.m. last year, but as I was going to Bierstadt and trying to cross the saw tooth, a pretty aggressive looking storm was moving in and unfortunately you have to call it at that point," Sanders said.
This year he said the weather was perfect which helped motivate him.
"The energy, once you get 18 to 20 hours in, you're really tired, but yeah weather couldn't have been better," he said.
He needed that motivation toward the end of the last climb after reaching a false summit.
"There's no denying that, I was tired from 21 and a half hours just consistent movement through the mountains, up the passes, up the ridges, and really, there was a moment when I was traversing the saddle and thought I had gotten to the summit of Oxford, but once I got up - realized it was a false summit and I saw it looming seemingly a half mile in the distance that was probably the lowest point," said Sanders. "But it also forced me to be aggressive and just really turn on the jets and leave it all out there on the mountain."
Sanders beat the 2013 record for the number of mountains climbed within 24 hours, which was nine, with 27 minutes to spare.
In order to set the record, climbers have to follow the Colorado rule. The rule says climbers must ascend and descend 3,000 feet on each mountain, or group of mountains -- for it to count.
Sanders followed that rule on the four groups of peaks he climbed. His total elevation gain was 18,000 feet.
At the end, while he was elated he broke the record, they didn't spend too much time celebrating.
"After being constantly moving for 24 consecutive hours on just a few hours of sleep. There wasn't much of a party afterward. It was, let's get a bowl of Reese's Puff cereal, take a swig of beer, and let's go to bed," he said jokingly.