However, in the midst of stay-home orders and missed paychecks, the committee said those pantries are seeing more traffic.
MOC is an organization that provides Montebello residents "with the tools and resources necessary to.. proactively address the issues affecting their quality of life."
Donna Garnett, the executive director of MOC said the mobile pantries normally serve about 120 people. The first one held in April served about 1,700 people.
The most recent mobile food pantry opened Thursday in Montbello High School's east parking lot.
Blue tents covered boxes upon boxes of food from Food Bank of the Rockies from the falling snow.
Volunteers bundled up in jackets and gloves, their faces covered by the masks Governor Polis wants Coloradans to wear, packed boxes of food and placed them in the cars of those who drove up in need of help.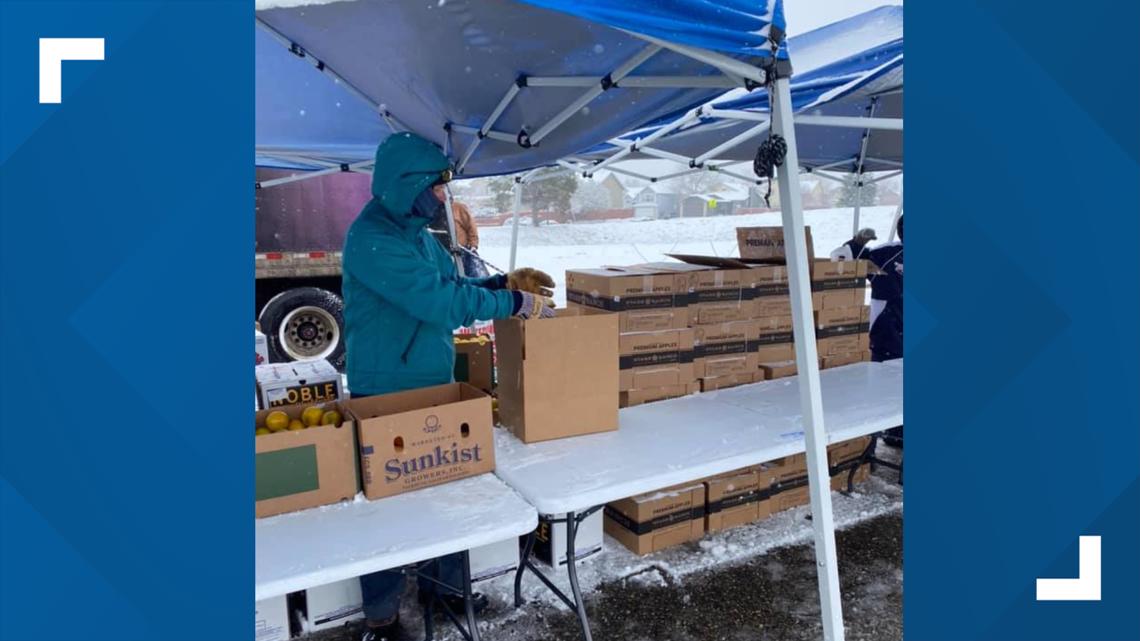 Within two hours, the organization said the pantry had run out of food.
The next mobile food pantry will be held the morning of May 7, again in Montbello High School's east parking lot.
Garnett said that in recent weeks, those daily pantries have served almost 700 people a day.
While the pantries are held in northeast Denver, Garnett said they will not turn anyone away.