Editor's note: This story originally aired on Nov. 9, 2017. It re-aired on Sept. 28, 2020. The text below is from 2017.
Ron Roseman loved the stories Rita and Jerome "Jerry" Alter, his favorite aunt and uncle, used to tell him about their world travels.
"They were both school teachers and they would take every opportunity to go to the four corners of the earth," recalled Roseman, of Houston.
The couple, who lived in Cliff, New Mexico, traveled to all seven continents, visiting 140 countries.
"I liked that they were interesting," Roseman said. "They always had something interesting to say. My uncle could tell stories all day long."
But Ron never expected the story he would learn after they passed away.
As executor of their estate, he received a phone call from the FBI just days after he sold off many of the items inside the Alters' home. The items, including African artifacts, older furniture and some paintings were all sold to an antique dealer for $2,000.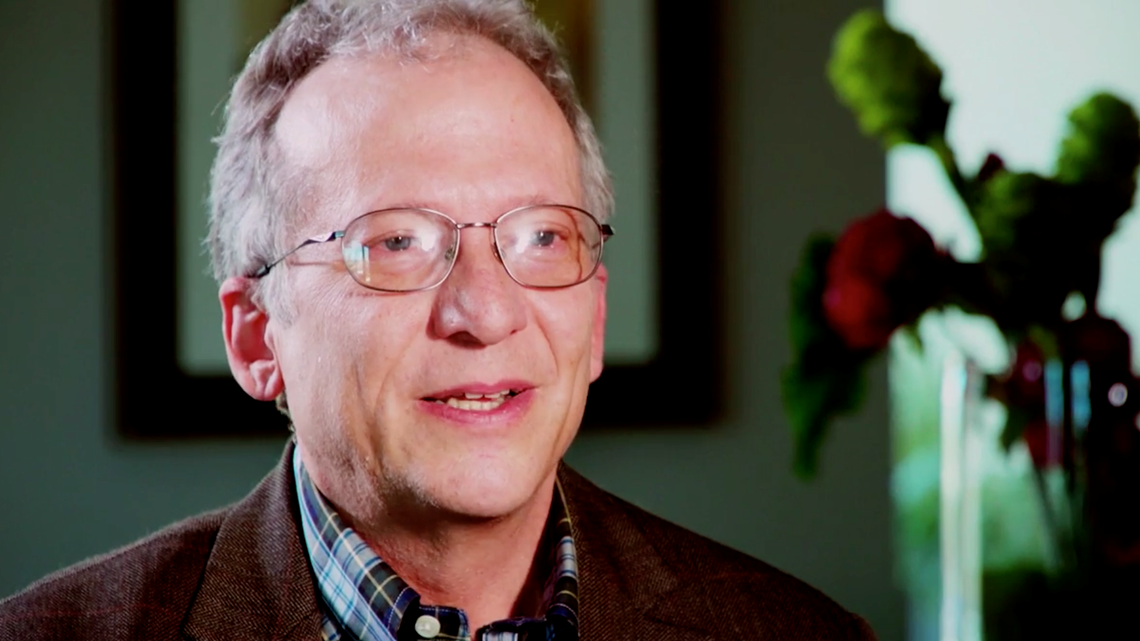 The FBI "assured me that I wasn't in any trouble," Roseman told WFAA. "And that they were inquiring about a painting that was found in my aunt's house."
Roseman said he was aware of the 40-by-30-inch oil on canvas painting and recalled it hung behind his aunt's bedroom door and was only visible when the door was closed.
"[The FBI] told me that it was a painting stolen from the University of Arizona Museum of Art 32 years ago," Roseman recalled.
The FBI told him the stolen painting "was quite valuable," Roseman continued.
He later learned from agents that it may have an appraised value of more than $160 million.
The University of Arizona Museum of Art disputes that figure and says the painting currently does not have an appraised value.
Still, hanging up the phone with the FBI, Roseman said he felt "like a deer in the headlights."
"It's my favorite aunt and uncle," he recalled. "You know I couldn't imagine… you know scenarios running through my head and where could they have possibly found this painting."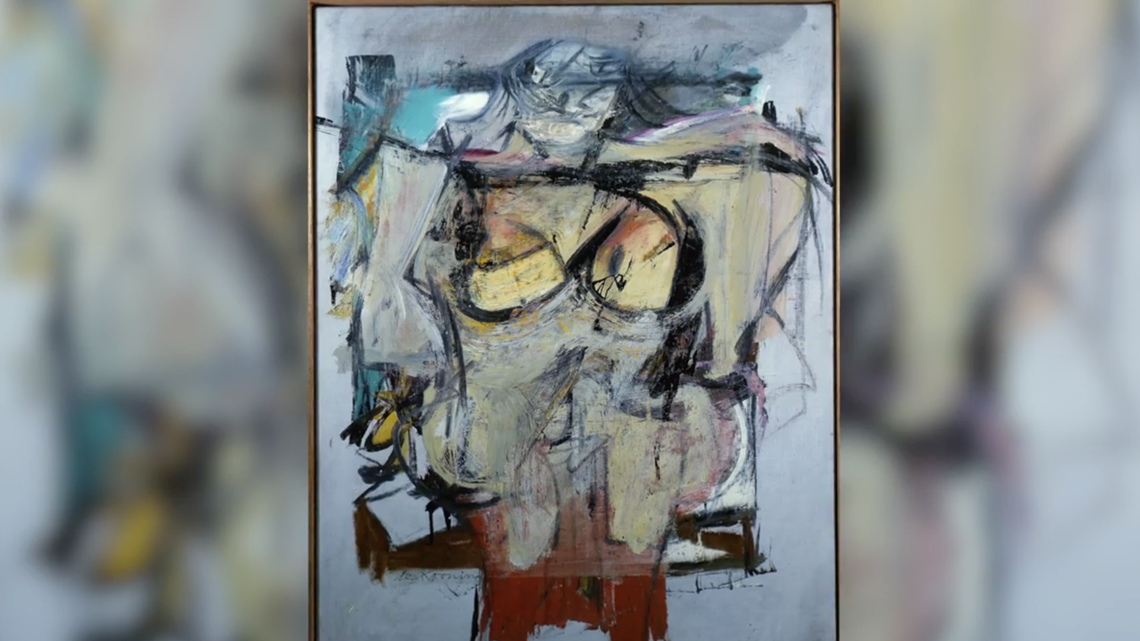 The recovered painting is called Woman Ochre. It is an abstract expressionist work of a nude woman created by Willem de Kooning in the mid-1950s. Donated to the University of Arizona Museum of Art (UAMA) in Tucson, Ariz., in 1958, the painting essentially became the "crown jewel" of the museum's collection.
Soon after the museum opened on the day after Thanksgiving in 1985, the masterpiece was stolen in a daring heist by a man and woman.
The woman distracted the museum security guard at the base of the stairs, while the man walked upstairs and used a blade to cut the painting from its frame. The painting is believed to have been rolled up, and tucked under one of the thieves' coats, as they hurried out of the building.
At the time, there were no cameras and few clues except for a rust-colored two-door car speeding away outside.
"It was a very traumatic event for the institution and the people that lived through it," said Meg Hagyard, UAMA interim director.
"It was always a concern that the painting had been destroyed and didn't exist anymore," Hagyard said. "So, to have it recovered just a mere few hours from us is an incredible thing. To realize that possibly all of this time it was just a short drive away."
James Cuetara was the first to recognize the de Kooning leaning against a table at Manzanita Ridge Antiques, the store in Silver City, New Mexico, which bought the Alter's estate for $2,000.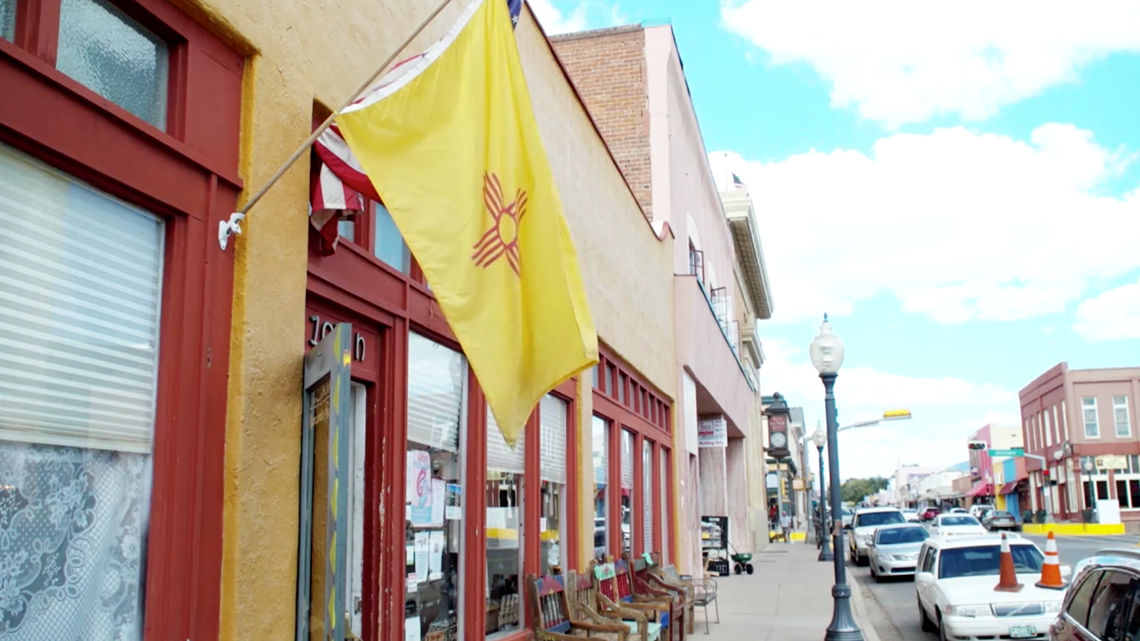 "This is a furniture store," said Cuetara, a customer. "It's consignment. The last thing I ever expected to see was that."
"James actually kneeled down in front of the painting and was trying to scratch at it," said Buck Burns, a co-owner of the shop. "I grabbed him by his wrist, and he said: 'Do you know what you have here?'"
"I think that I offered them $200,000 got their attention a little," Cuetara explained.
"By the time the third customer came in and said something, that's when we picked it up and locked it in the bathroom," recalled David Van Auker, a shop co-owner.
"We were afraid someone would bash it or flick paint off it so that's when we decided we would pick it up and stick it somewhere safe," Van Auker said, "and the only door we had in the store that locked was the bathroom door. So, we kind of slipped it in next to the toilet and locked the door."
Van Auker began looking on the internet for clues about the painting. He saw a 2015 news article from USA Today about a stolen painting that looked strikingly similar to the painting in their shop so Van Auker called the Tucson museum.
"I had daydreams of getting that phone call, of someone calling up or someone mysteriously sending a package and the painting being inside of it," said Olivia Miller, curator for UAMA. "I don't think I honestly thought it would actually happen."
"The thing he said that really stood out, that made me – I was taking it seriously but really made me stop – was he said there are lines across it as if it's cracked like it's been rolled up," Miller said. "Ok, that's just a detail that – nobody could just say that."
Within 36 hours of the initial phone call, Miller said UAMA decided to send a team on the 200-mile trek from Tucson to Silver City to take a look.
Miller said she arrived and saw the painting propped up against a wall in a private home where it was taken for safekeeping.
"It was like seeing a ghost of something," Miller recalled. "I've only known this painting from photographs. Seeing it in person there were certain elements of it that were really familiar and certain elements that you can only discover by looking at the original work of art."
University of Arizona Police Chief Brian Seastone has investigated the theft of the painting for more than 30 years, and said he always thought it would eventually be recovered.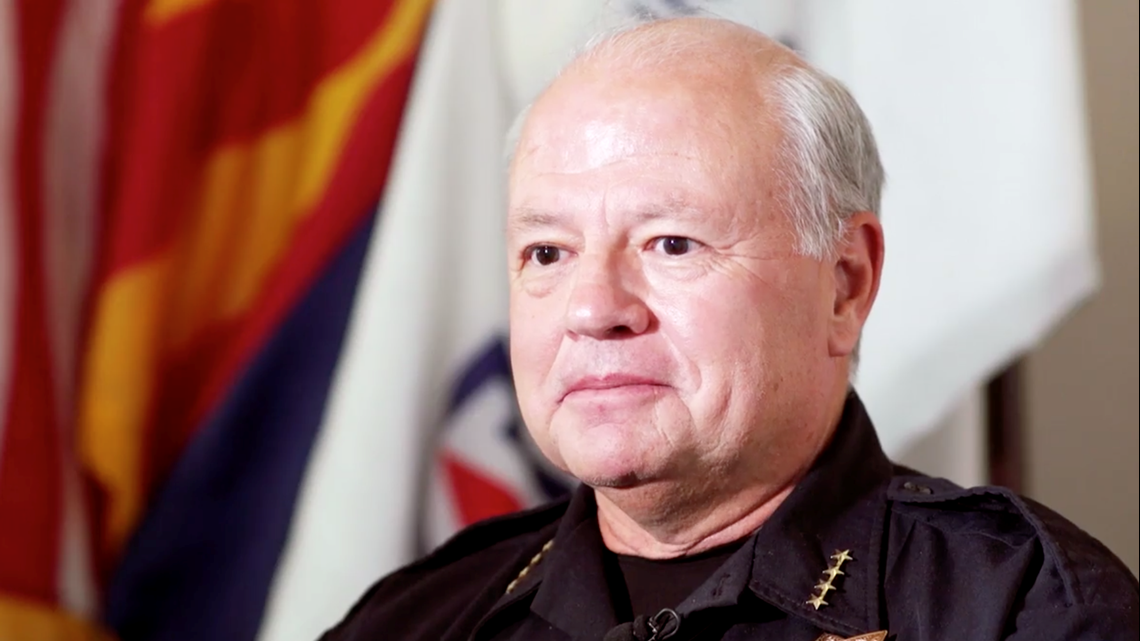 "If you look at art across the country, the world, that's been stolen, there's a couple reasons it gets found," Seastone said. "Either somebody dies and someone comes across it, it gets sold, or someone brings some information forward. One of the three happened."
"I just had this feeling," Seastone added. "So, 32 years later I got to see the tears of joy and happiness as it really did come home."
Seastone said the FBI is now heading the investigation into the theft. He said he could not comment or speculate about any possible thieves.
"If this painting could talk, she would have a magnificent story to tell us," Seastone said.
However, others like antique shop co-owner Buck Burns, said he believes the Alters were involved in the theft.
"My personal thought, and it may be totally wrong, but when I first saw where the painting was hanging in the house, it was for their private display," Burns said. "Not for anybody else. It was hung behind that door and when that door was open nobody could see it."
There's one other interesting clue; a book of short stories entitled "The Cup and the Lip" that Jerry Alter wrote in 2011.
In it, a fictional account about a woman and her daughter who steal a 120-carat jewel from a museum. The guard is distracted. And the woman removes bolts, grabs the jewel, and flees in a getaway vehicle with the guard in pursuit.
Upon arriving safely to her home, the jewel, known as the "Eye of the Jaguar" is hung behind a secret wall panel in their home for their own, exclusive viewing pleasure.
The details are similar to those from the art heist.
Ron Roseman said he doesn't want to believe his favorite aunt and uncle were involved in any theft.
"I just can't imagine that they would," Roseman said. "That wasn't the aunt and uncle that I knew."
One thing is for sure: after 32 years and under armed guard, Woman Ochre returned to its home at the museum. But who stole it and where it lived for 32 years is the mystery that remains.
Photos: FBI's top 10 art heists in history