SILVERTHORNE, Colo. — At the entrance to Silverthorne off Interstate 70, Andy Hunt says after years working at the La Quinta, he's used to seeing cars abandoned in the parking lot but he has never seen anything as big as what's sitting in the parking right now.
"I don't know who forgets this, it's pretty big," said Hunt.
It's a full-size Bombardier backcountry snowcat with a cabin for people to sit in. It's sitting on a trailer with a broken axel and flat tires, and has been in the parking lot for nearly three months without anyone claiming it.
"What do you do? This is one of those problems you don't face every day," said Hunt. "What do I do with the abandoned snowcat in my parking lot?"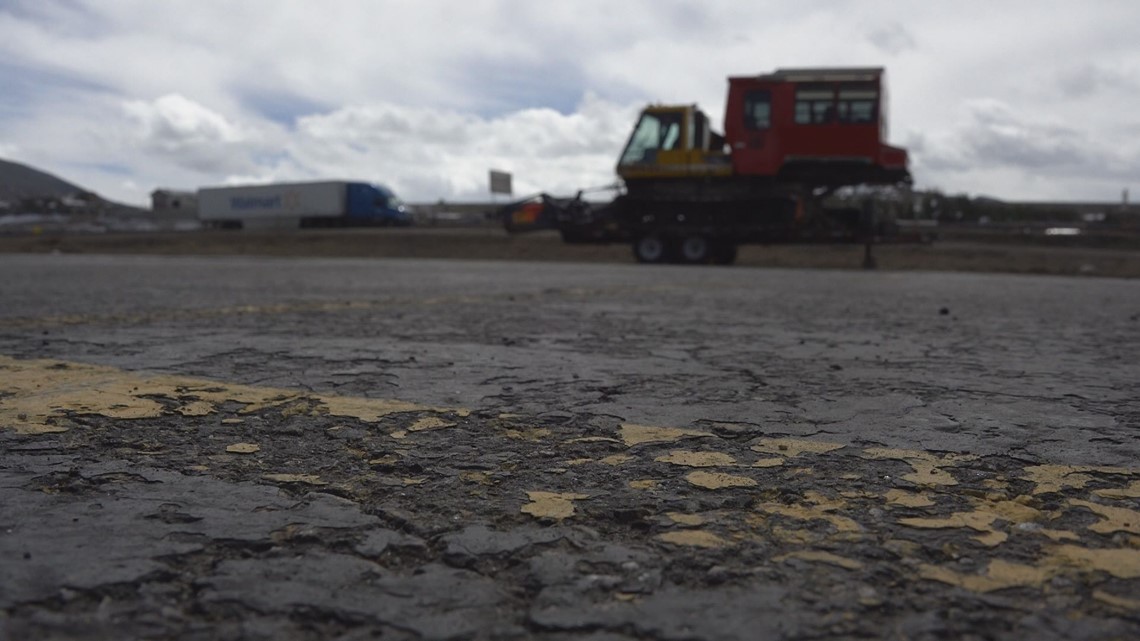 It's a mystery and something that's become a big attraction in this mountain community. There are Purgatory Ski Area stickers on it, and the ski area says it was used in their backcountry tours years ago but it's not one of their snowcats anymore. It's likely been sold a few times since.
Running snowcats like this one can cost around $150,000. The plan is for Mountain Recovery crews to try and lift it off the broken trailer and tow it away.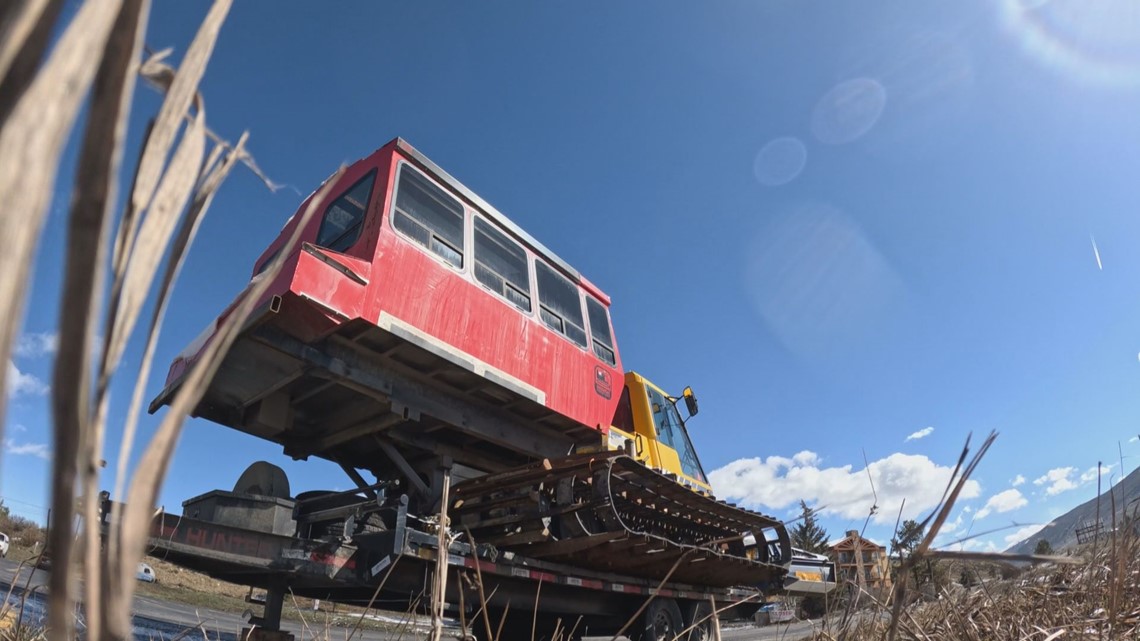 9NEWS+
9NEWS+ has multiple live daily shows including 9NEWS Mornings, Next with Kyle Clark and 9NEWS+ Daily, an original streaming program. 9NEWS+ is where you can watch live breaking news, weather updates, and press conferences. You can also replay recent newscasts and find videos on demand of our top stories, local politics, investigations and Colorado specific features.