DENVER — Scott Hendrickson, a cyclist, pedicab driver and bike shop worker, was known in the community as an advocate for better bicycling infrastructure on Denver streets.
Hendrickson, nicknamed "Crazy Uncle Scott" was also a dad, grandfather and friend to man.
Hendrickson died following a crash last Friday that occurred while he was riding his bicycle near West Bayaud Avenue and South Tejon Street, according to the Denver Police Department (DPD).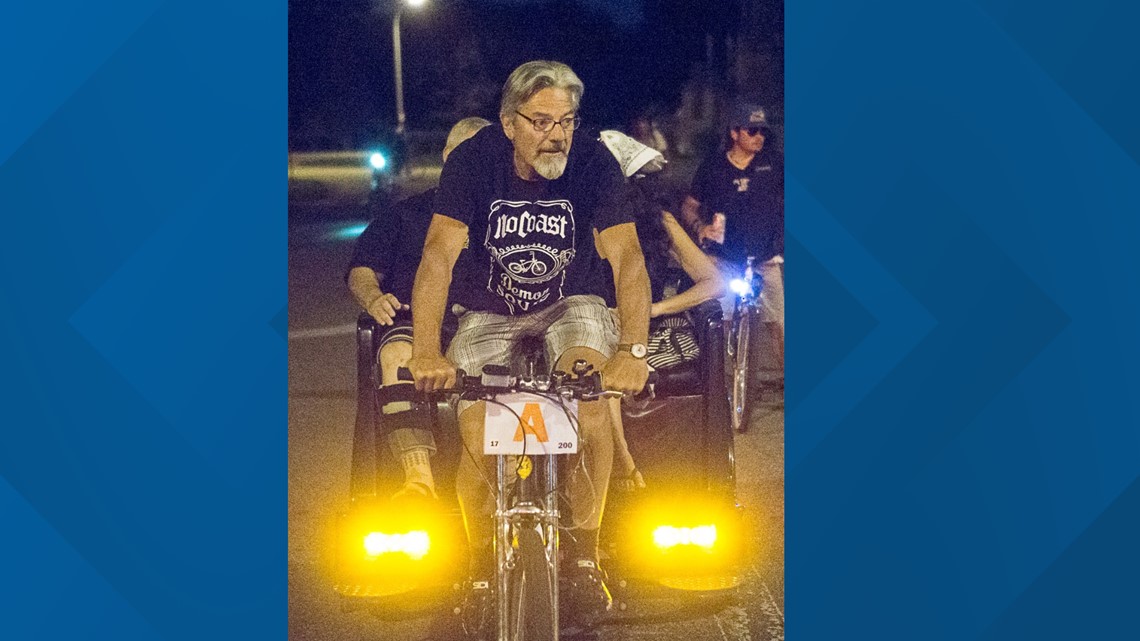 "We don't really know the details other than he was riding his bike and a car hit him or a he hit a car," said Henrickson's friend Brad Evans. "We don't even know those details yet."
DPD said Hendrickson was transported to the hospital and died of his injuries Saturday, the day after the crash.
Evans said Hendrickson often advocated for adding more bike lanes and improving safety for cyclists throughout Denver.
"He would relish in that...that he could be the rally call for better infrastructure," Evans said.
Evans said the Denver Cruiser Ride on July 31 will be dedicated to Hendrickson's memory. The Denver Cruiser Ride is an annual festival focused on promoting cycling.
DPD said there are currently no charges against the driver and they are still investigating the crash.