COLORADO, USA — Colorado Parks and Wildlife (CPW) said they received more reports of bear sightings and conflicts in 2022 than the previous year, but even fewer reports than the year before that.
CPW said they received 4,282 reports of sightings and conflicts with bears in 2022. That's a 16% increase from 2021 when there were 3,706 reports statewide. It's a decrease from 2020 when there were 4,971 reports.
CPW said the leading cause of conflict is bears trying to access trash. Of the 2,066 reports of attractant-related property damage in 2022, about 52% involved trash, according to CPW data.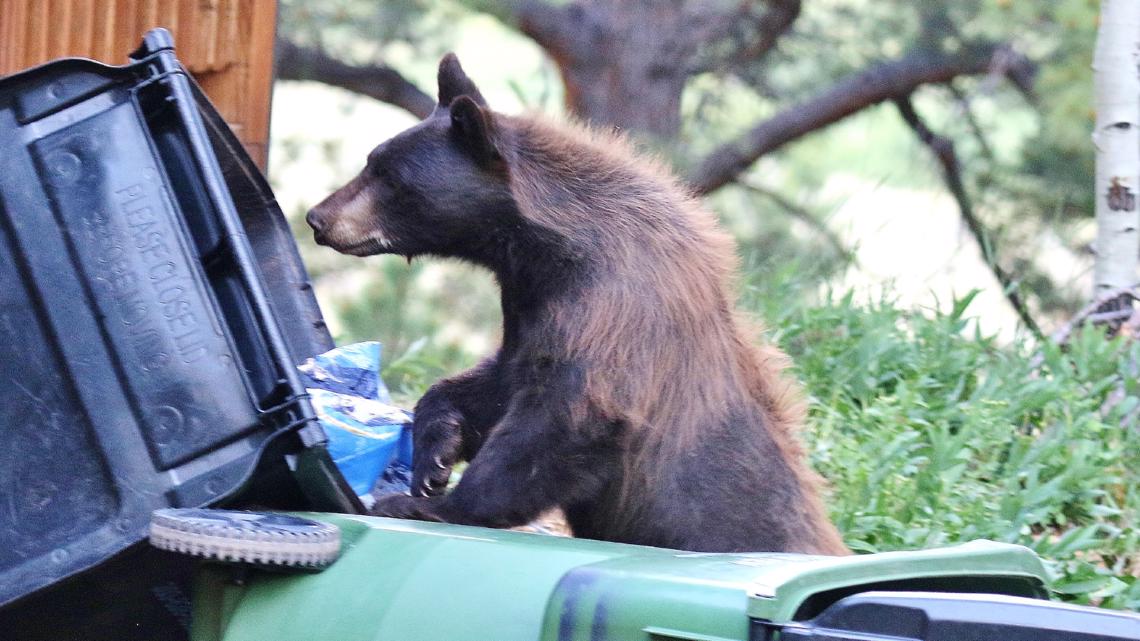 Other common sources of conflict were:
Livestock such as poultry, goats, sheep, cattle and alpacas: 377 reports
Vehicles: 111 reports
Crops: 108 reports
Beehives: 59 reports
Other sources, such as pet food, birdseed, barbecue grills, compost, coolers and koi ponds: 336 reports
"These conflicts could all easily be reduced if the public takes some simple steps around their homes and properties to prevent bears from accessing them," CPW said.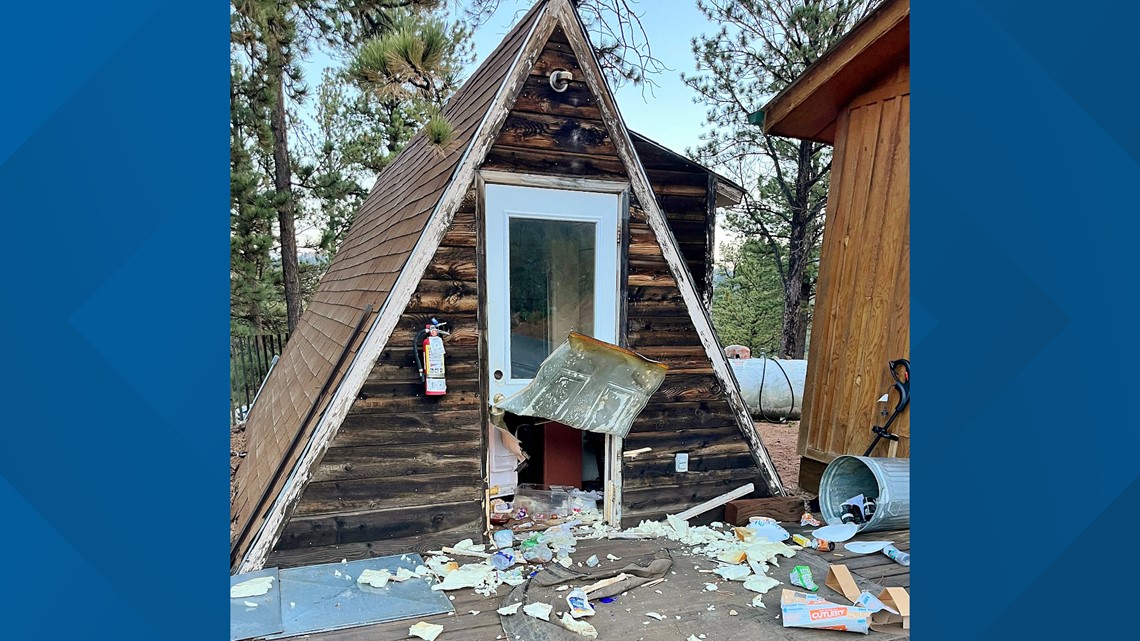 CPW said some people are concerned about reporting bear activity because they think it will lead to the bear being put down. According to CPW, of the 18,351 bear reports the agency received in the last four years, only 2.3% led to euthanization.
In 2022, CPW said, they euthanized 94 bears and relocated 59. Those numbers are up from 2021 when they euthanized 66 and relocated 51.
The most bear reports in 2022 were in CPW's northwest region, which covers the area including Steamboat Springs, Hot Sulphur Springs, Glenwood Springs, Grand Junction and Meeker. That area received 1,892 bear reports.
CPW said that number is due in part to a late freeze.
"The late freeze held in that side of the state, leading to a food failure in most areas with natural berry and acorn crops being almost nonexistent," CPW said in a news release. "Compared to 2020 and 2021, CPW's Southwest Region saw a 3% decrease in bear reports, but the Northwest Region, where much of the region was in severe drought, saw an increase of 9%."
Northeast Colorado, which covers the area including Park County, Boulder, Denver, Fort Collins and the northeastern plains, received 1,004 reports, according to CPW data.
There were 710 reports in southeastern Colorado, which includes Colorado Springs, Pueblo and most of the eastern plains. Southwest Colorado, including Montrose, Gunnison, Monte Vista and Durango, saw 676 reports.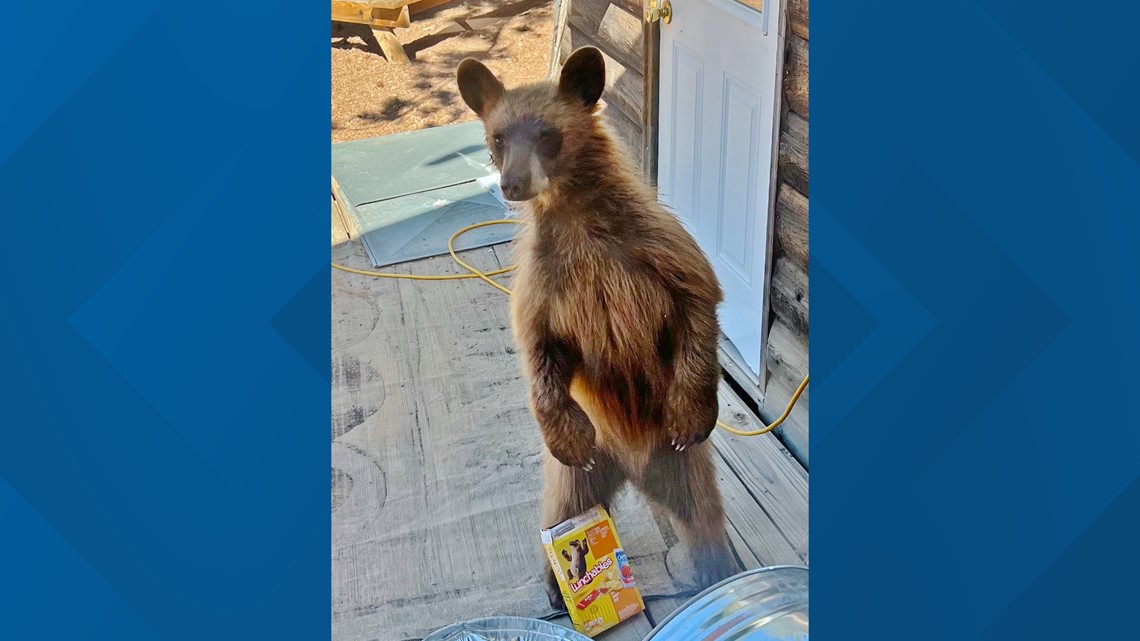 According to CPW data, the counties with the most reports were:
Pitkin: 718 reports
El Paso: 356 reports
Garfield: 297 reports
Larimer: 256 reports
Jefferson: 227 reports
Mesa: 215 reports
Routt: 213 reports
Boulder: 211 reports
Eagle: 196 reports
Douglas: 190 reports
Bent, Broomfield, Cheyenne, Crowley, Denver, Dolores, Kiowa, Kit Carson, Logan, Morgan, Phillips, Prowers, Sedgwick, Washington and Yuma counties had no bear reports in 2022. Adams, Alamosa and Conejos counties each had one.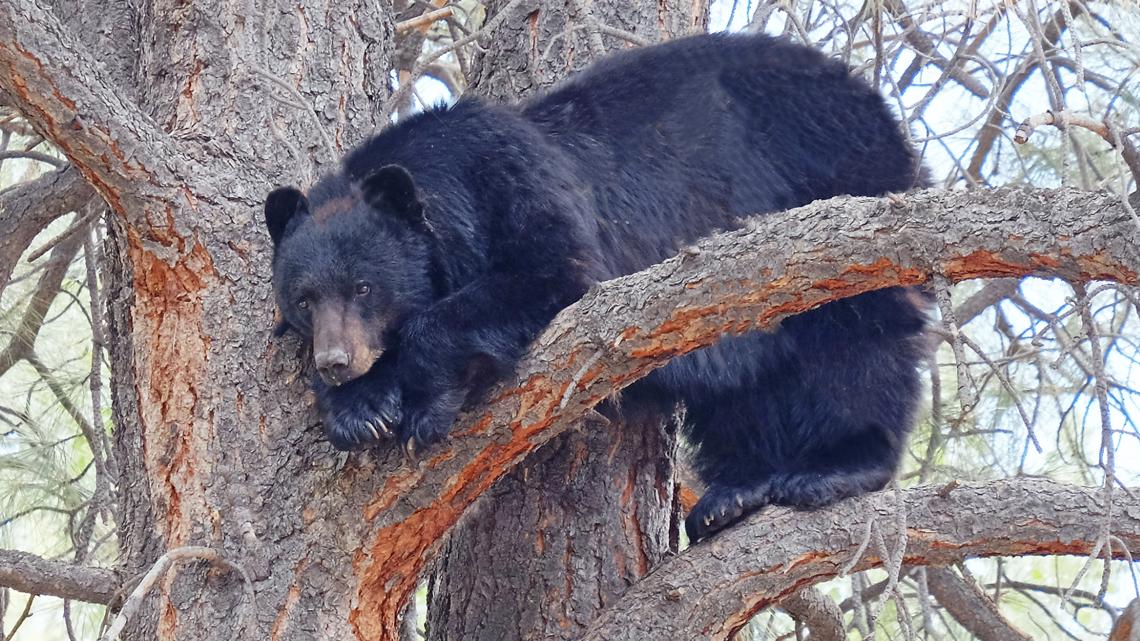 Wildlife managers estimate that Colorado has between 17,000 and 20,000 bears, and the population is stable and growing. The black bear is the only species of bear in the state. These bears can be brown, blond, cinnamon or black in color.
CPW launched its bear reporting system in 2019. The goal is to help wildlife managers track and quantify bear activity and conflicts across the state.
CPW said anyone who sees "a bear causing trouble in an urban area" should call them to report it.