NUNN, Colo. — Changes on the prairie are subtle. Sometimes unnoticeable.
"This is one of the only places on earth where you can find untilled prairies as far as the eye can see," said Shamon as she looked out over the landscape north of Nunn. "It's loaded with wildlife, and it's beautiful."
One animal Shamon is on the lookout for is small enough to be hidden by the tall grasses that cover the landscape.
"This is exactly the place where swift foxes are thriving in," said Shamon, who is a research ecologist with the Smithsonian's National Zoo.
The swift fox is only about 2½ to 5 pounds. There is a healthy population of them in Colorado. That isn't the case everywhere— and that is why Shamon is here. She is the lead on a group helping to reintroduce these animals north of Colorado.
"We're going to move them to the Fort Belknap Indian Reservation, which is our reintroduction site. That's up in Montana," Shamon said.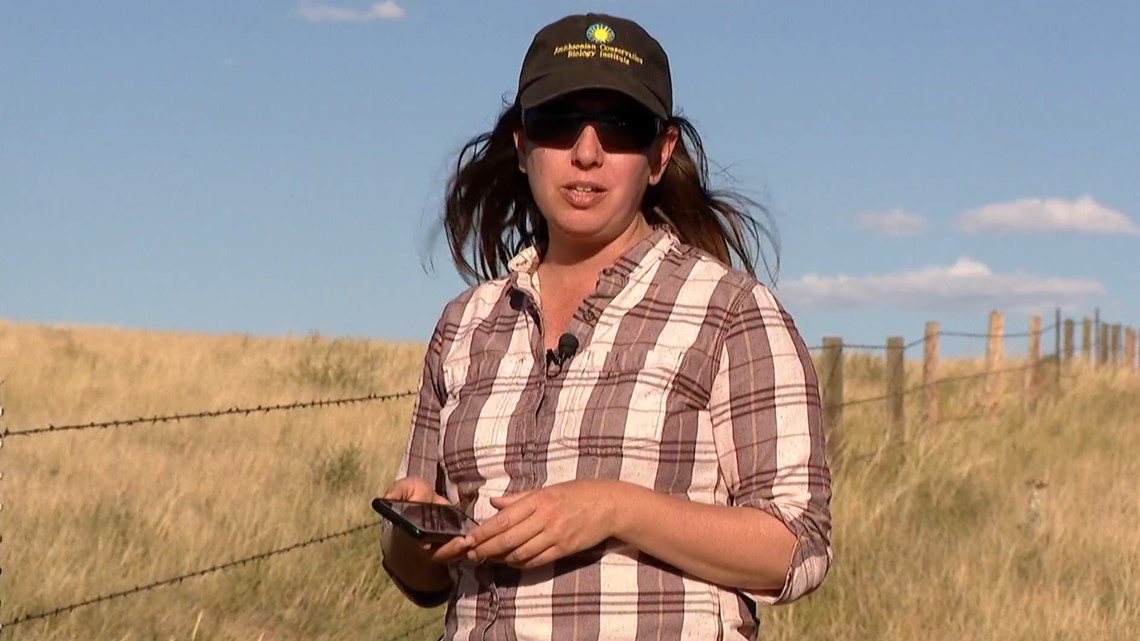 Swift foxes have been absent from the grasslands of Fort Belknap for more than a half-century. They were killed off because of poisoning of wolves and coyotes and because of loss of habitat due to agriculture. The hope is to connect the northern population of swift foxes in Canada all the way down to the foxes in the southern part of their range, which is about a 200-mile gap.
"For a resilient population to persist, you want it to be connected, so foxes can move around," Shamon said.
The effort is a collaboration among many agencies, including Colorado Parks and Wildlife (CPW), and also the tribes that call the reservation home. Mike Fox, a member of the Aaniiih tribe, is also a Montana state senator. He helped oversee the bison reintroduction on the land in the 1970s and said he is proud of the reintroduction efforts that have happened since.
"We've got over 1,800 head of buffalo, and to see a swift fox running through a herd of buffalo is one of the coolest things in the world," Fox said. "It's just the whole process of bringing animals back that were originally here and kind of completing the circle."
Fox said that the five-year effort is another step in restoring the grasslands that are home to two tribes and make up 645,000 acres. It's something he talks to other tribes about.
"It gives me personally a great sense of pride to talk to other reservations and let them know what we're doing," Fox said. "They belong here, just like Indians do. We belong in this country. This is where we evolved, and this is where those animals evolved."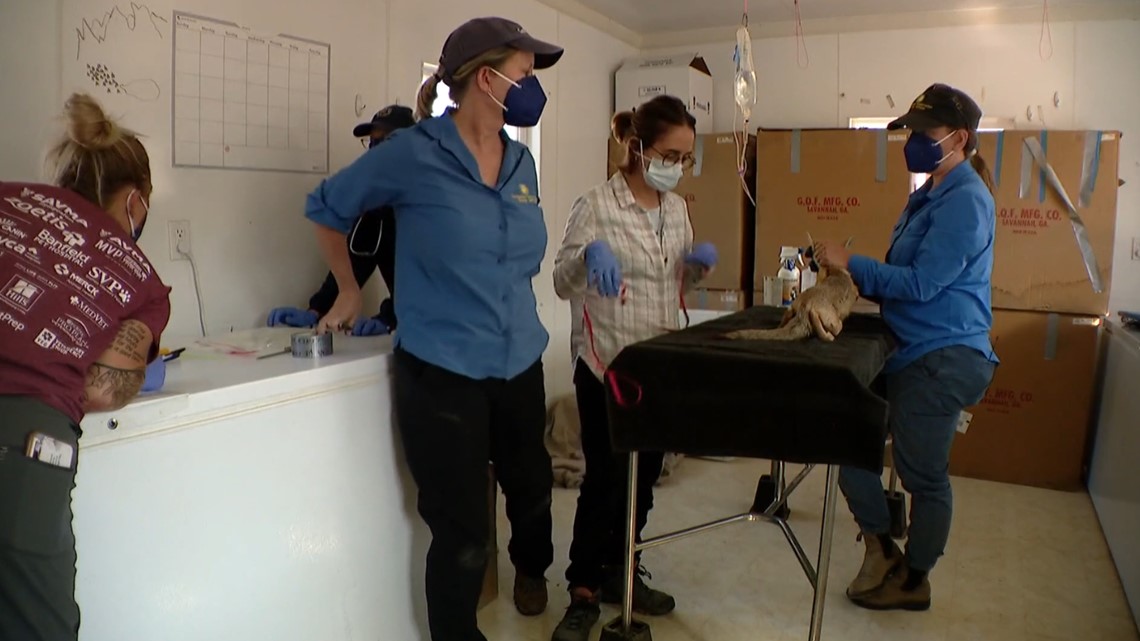 Shamon and her colleagues from the Smithsonian were helped for the second year in a row by CPW. They have two weeks to trap 40 healthy swift foxes that are moved every few days to the reservation in Montana.
"Partnerships like these help support the populations across the landscape," said Wendy Figueroa, a CPW biologist. "There's been a lot of excitement, there's been a lot of interest, and it's been a lot of fun to see folks actually get to come out here and be on a location that not everybody has had a chance to work in and see critters up close and personal."
The crew will be trapping foxes until Sept. 15. The foxes get a health checkup to make sure they are ready for travel before they head north. Shamon said her hopes for the relocated foxes are simple.
"I hope they survive and make lots and lots of babies up there," Shamon said.
More 9NEWS stories by Anne Herbst:
> Do you have a news tip on this story or any other story? We want to hear from you! Tell us about it by emailing newstips@9news.com.