DENVER — A colt has made a miraculous recovery at the Dumb Friends League, after arriving malnourished and covered in mud in March 2023.
Blossom, about 8 months old, arrived at the shelter's Harmony Equine Center in a trailer, unable to walk. The Dumb Friends League said he was the subject of an animal mistreatment investigation.
After he arrived, he was carried into a barn, where trainers groomed him, took some of the mud off his body, and tried to keep him warm.
Blossom weighed about 300 pounds, so it took several staff members to help Blossom find the strength to walk.
"We were consistently having to manually pick him up for the first two to three weeks. And this was every three to four hours, we were having to make sure that he was getting food and water," said Monica Hahn, manager at the Harmony Equine Center. "We were using toe straps to lift him."
After a few weeks, Blossom made enough progress in his recovery to where he only needed to be picked up every eight hours.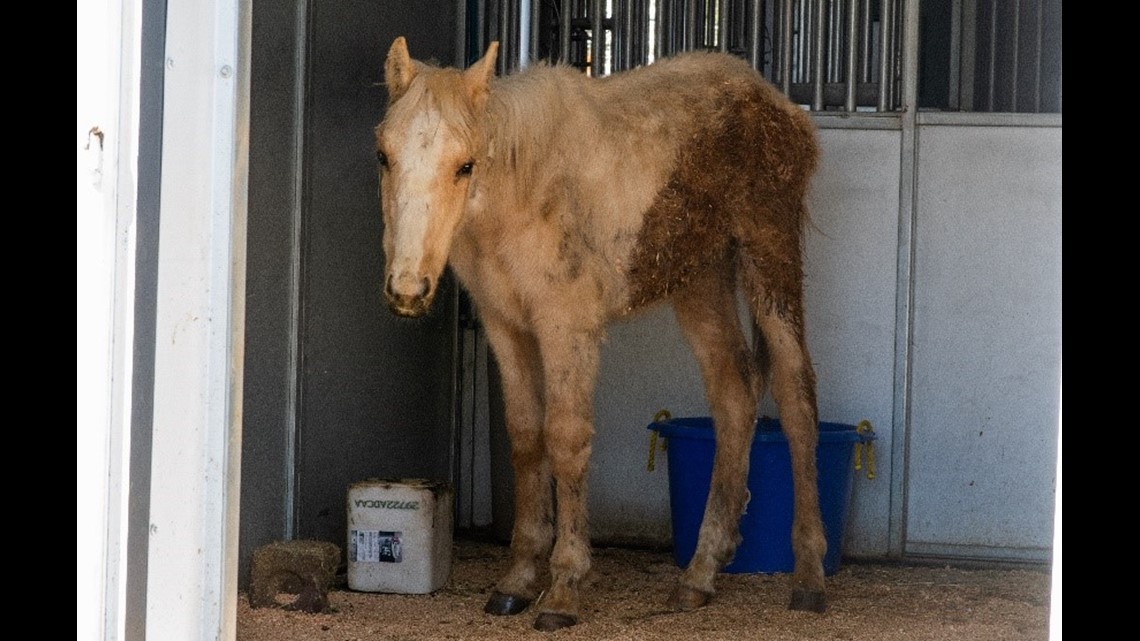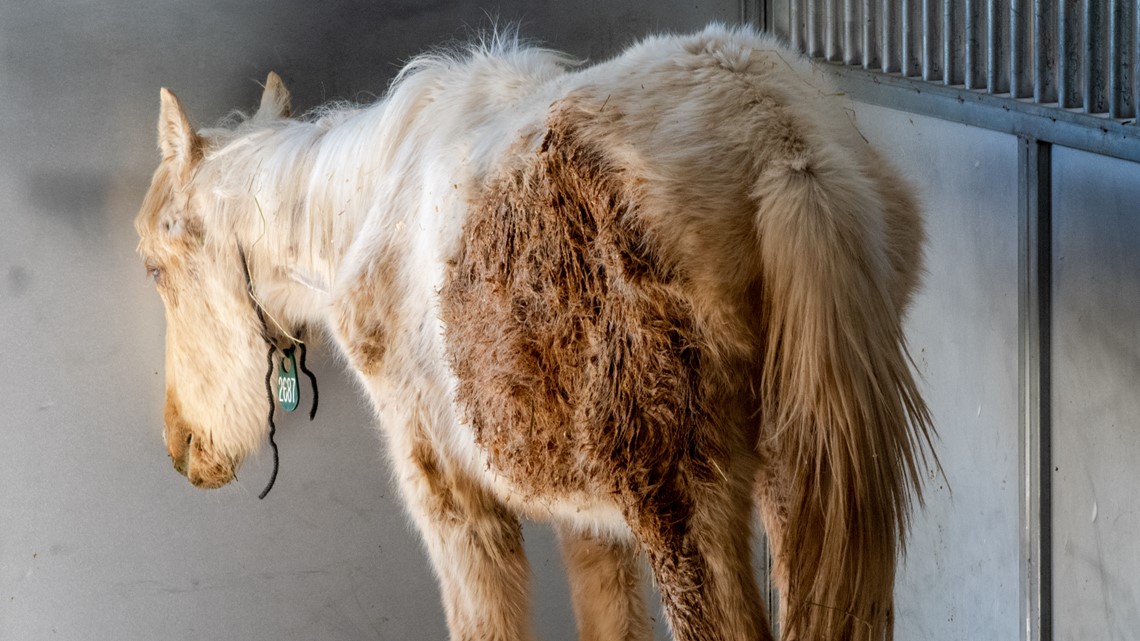 "We would walk him around and made sure his blood flow was going," Hahn said. "Team members all pitched in depending on what time of day it was."
Now, Blossom doesn't need help to stand tall. He's gaining weight and eating regularly. Staff will soon start giving him some extra training and handling. Once his health and training are in the right spot, he'll be put up for adoption.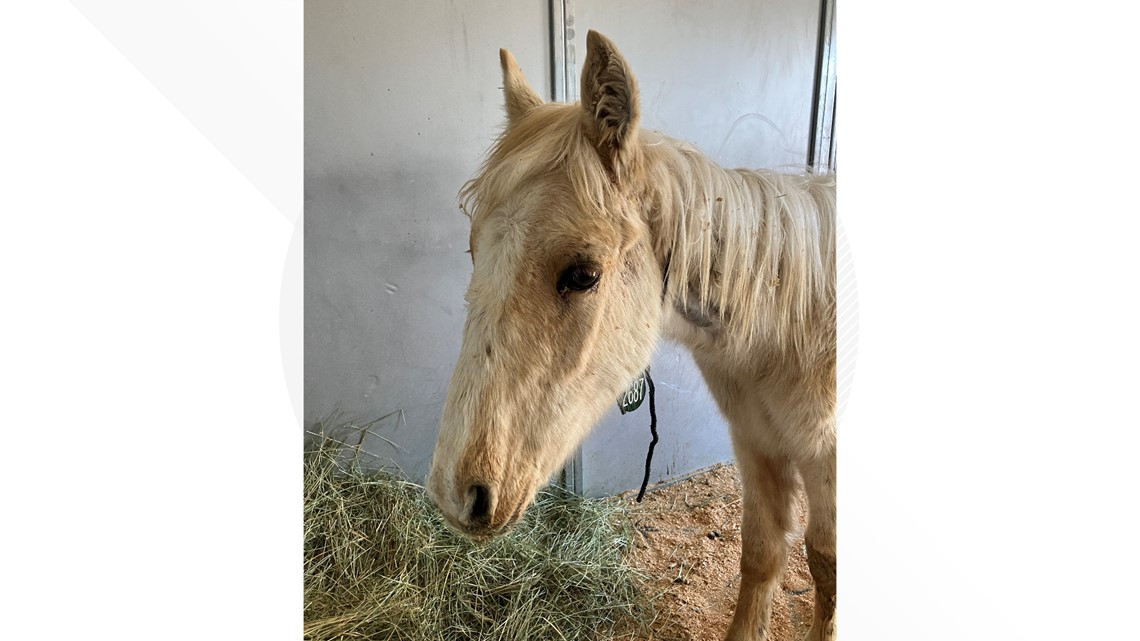 Hahn said recovery stories like this are a huge morale booster for the team.
"Recoveries are always really great. Unfortunately, in our line of work, there are a lot of sad stories. And we always give everybody the best shot that we possibly can," Hahn said. She said her team loves keeping up with the horses they cared for after they're adopted.
As for Blossom's name – he was in a group of three babies at the center, and they were named after the Powerpuff Girls cartoon, before staff knew their genders. But they loved the name Blossom, so they stuck with it.
"We just call him Boy Blossom, and it has fit wonderfully," Hahn said.
While horse trainers and the equine care team do most of the handling of horses, Hahn said none of this would be possible without the volunteers. She said volunteers help them take care of 200 horses, even though the Harmony Equine Center has a small staff of 10 people.