CPW said it placed GPS collars on two wolves Feb. 2 in North Park, which is in northern Colorado. The wolves were first safely darted with a tranquilizer from a helicopter, allowing the collar to be fitted by field staff on the ground. CPW said that both wolves were given a health exam and appeared to be in good health.
One of those wolves, Male 2101, slipped out of its collar just a few days later. A CPW employee found the collar -- without the wolf -- on Feb. 6. CPW crews flying in the North Park area spotted Male 2101 the next morning and saw that he appeared to be doing fine.
On Saturday, CPW said, staff recaptured the wolf and refit the collar.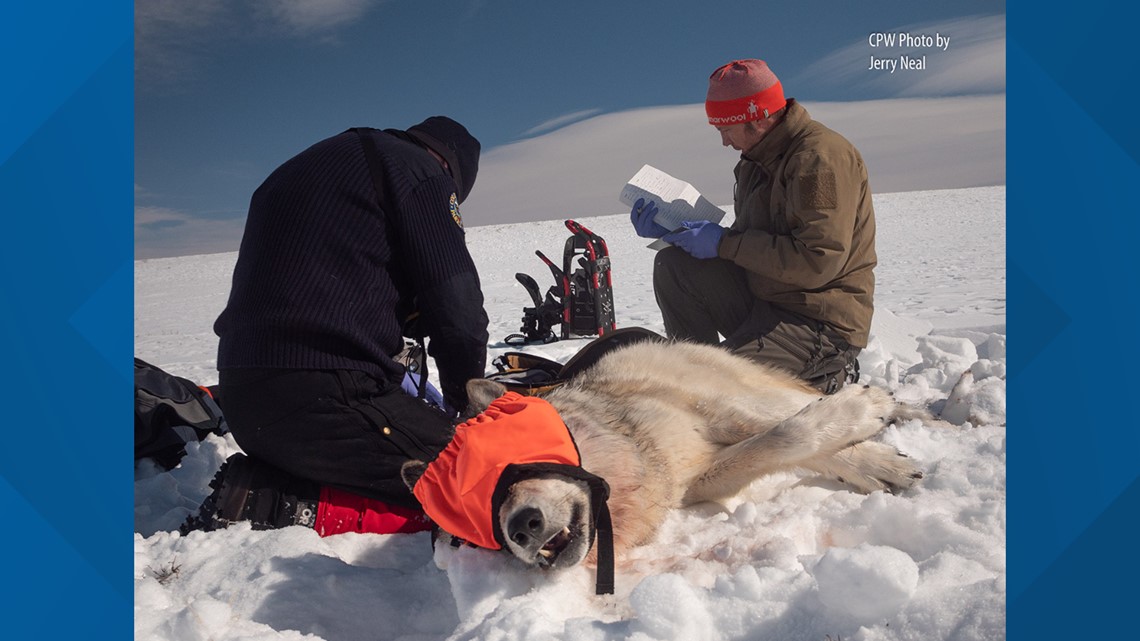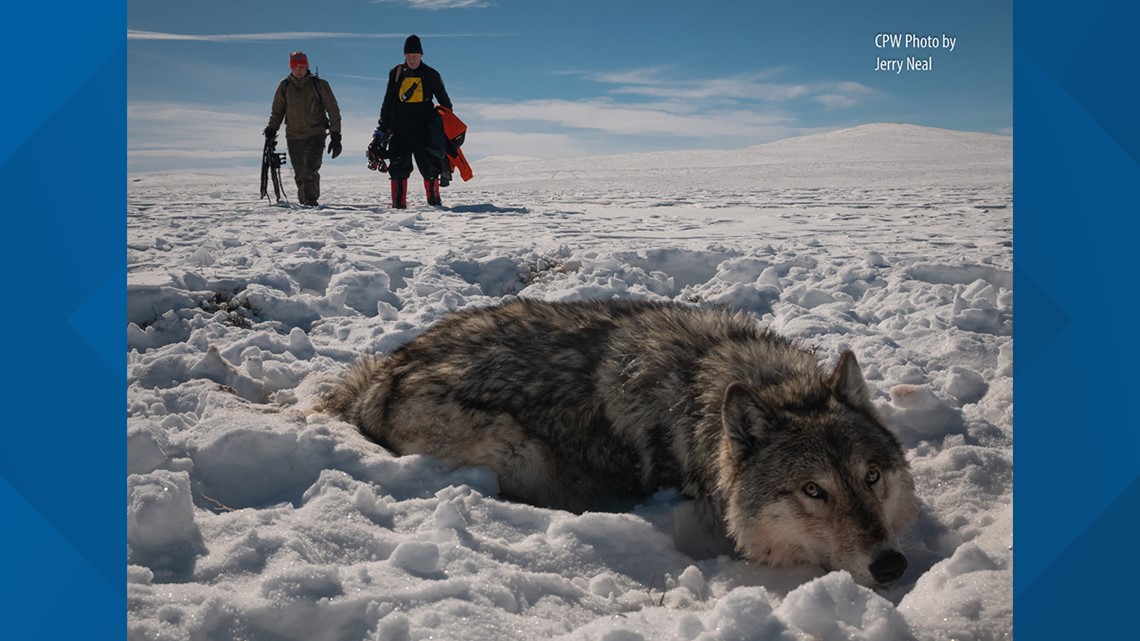 The GPS collars allow CPW to see a snapshot of where the wolves travel, but are not monitored in real time. Wildlife officers primarily use field observations such as wolf prints and scat to verify the presence of wolves.
The re-collaring of 2101 means two male gray wolves are again fitted with collars in Colorado.