DENVER — The adorable baby Sumatran orangutan born late last month at the Denver Zoo has a name!
Primate care specialists named the little girl "Siska" in honor of Dr. Fransiska Sulistyo, a renowned orangutan veterinary, conservationist and researcher.
Siska was born on Aug. 27. Afterward, the zoo reported that she and her mom Eirina were thriving in their Great Apes habitat in Primate Panorama. Siska is Eirina's first baby after receiving a breeding recommendation as part of the Sumatran Orangutan Species Survival Plan and provides an invaluable boost to the critically endangered species.
The Zoo's Animal Health team will do a DNA test in the coming weeks to determine if the baby's father is 30-year-old Berani, or 15-year-old Jaya. Guests and members may be able to catch a glimpse of Siska as she continues to bond with Eirina and explore her surroundings.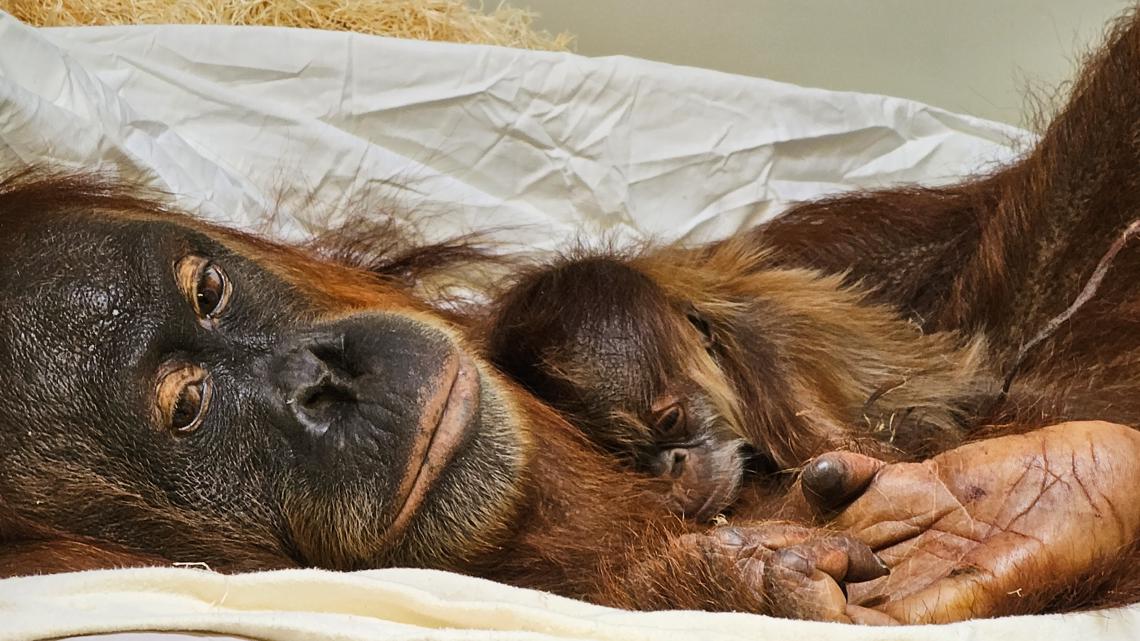 Eirina came to Denver Zoo from Germany's Dortmund Zoo in 2016 and enjoys spending time with the Zoo's other female orangutans, including Hesty, 13, and Cerah, 5. The Zoo announced her pregnancy in April, and her pregnancy made national news after it shared her Animal Care team's innovative cure for Eirina's morning sickness—the same tea that Animal Care Specialist Cindy Cossaboon drank when she was pregnant with her daughter.
The birth of the baby Sumatran orangutan marks a momentous occasion for both Denver Zoo and the global conservation community. Sumatran orangutans are listed as critically endangered by the International Union for Conservation of Nature (IUCN) with a rapidly declining wild population due to habitat loss, illegal hunting and the black-market pet trade.