WELD COUNTY, Colo. — The first horse with West Nile virus here in Colorado was euthanized late last month – since then 10 more horses were diagnosed. The Denver Department of Public Health said late last week the area was seeing an increase in West Nile virus cases in humans as well.
"The extremely wet and long spring that went into the first month of what is usually summer, um yea, it's definitely been a crazy one," Gloria Timmons said in regards to the insect activity the ranch has experienced this summer.
Timmons runs Allegiance Ranch. She knows all about the flies that come with horses and hot summer days and the mosquitos that make their appearance at night.
"It's almost like maybe 30-60 minutes after dusk when it's really getting dark is when I notice them," she explained.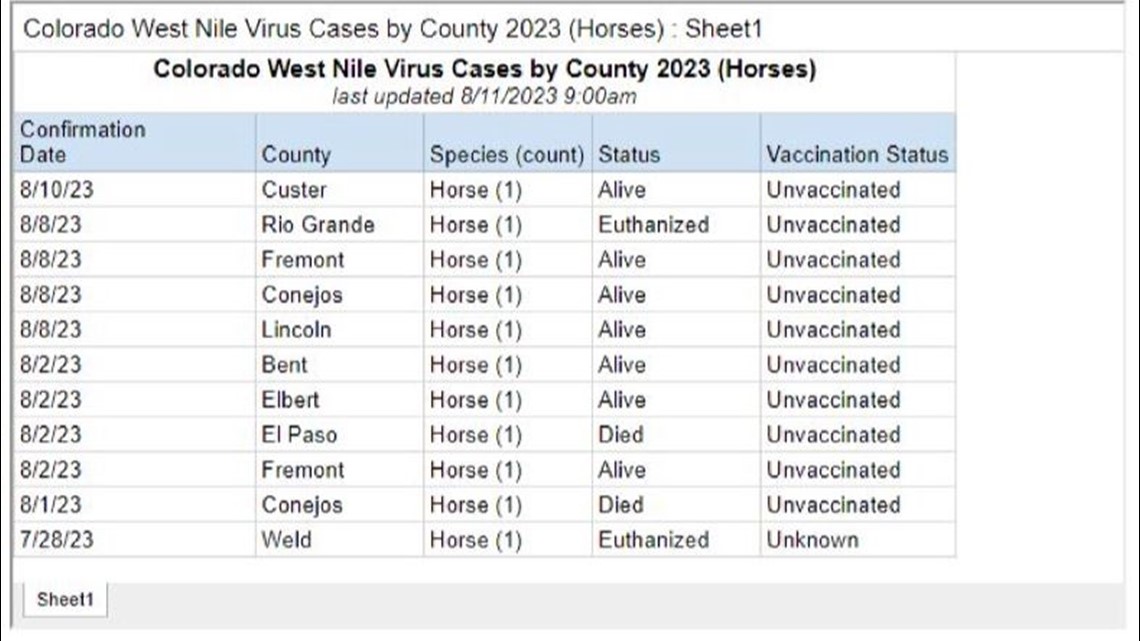 "Yea I have never luckily had a case here or in any of the other horse places I've been where a horse has passed away from that and it's scary certainly," Timmons said. "For the horses in particular they all get vaccinated in early May and the nine-way vaccination we use for them includes West Nile."
Timmons said they also use bug spray on the horses as well as fly masks to deter any bites.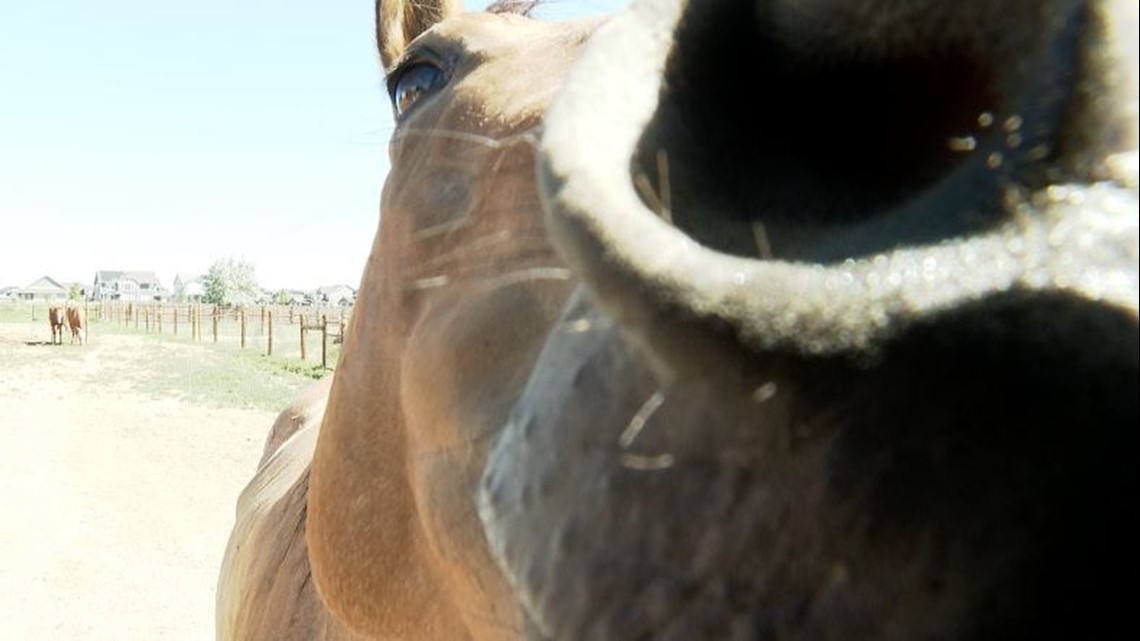 "I mean horses are much less hardy than people think. They have a very delicate digestive system and so many things an go wrong but we feel very fortunate that our horses have been well taken care of," Timmons added.
While there is a West Vile virus vaccination for horses there is not one for humans. The Colorado Department of Public Health and Environment has reported 36 human cases in the state so far including one death.