WALDEN, Colo. — Two wolves have been caught and collared in northwest Colorado.
Colorado Parks and Wildlife (CPW) said it placed GPS collars on two wolves Thursday in North Park, near Walden.
The wolves were first safely darted with a tranquilizer from a helicopter, allowing the collar to be fitted by field staff on the ground. CPW said that both wolves were given a health exam and appear to be in good health. Both of the wolves are male.
CPW said it was doing "wolf capture and collaring work in conjunction with elk and moose capture efforts for ongoing research studies in the area."
"Both animals were caught together in an area of North Park where we have been receiving reports from the public in the past couple of weeks," CPW Species Conservation Program Manager Eric Odell said. "We would like to thank the public for sending in their wolf sightings."
Male 2101
Male wolf 2101 was recaptured two years after his initial capture.
"2101's collar had failed and we could see it was damaged," Odell said. "Wolves are rough on collars and that's to be expected that in time collars will fail."
"Refitting 2101 and having a second GPS collar will allow our biologists and wildlife managers to continue learning about the behavior of these wolves," CPW Acting Director Heather Disney Dugan said.
Male 2301
Male wolf 2301 is presumably one of six pups produced by female wolf 1084 and male wolf 2101 in 2021, according to CPW.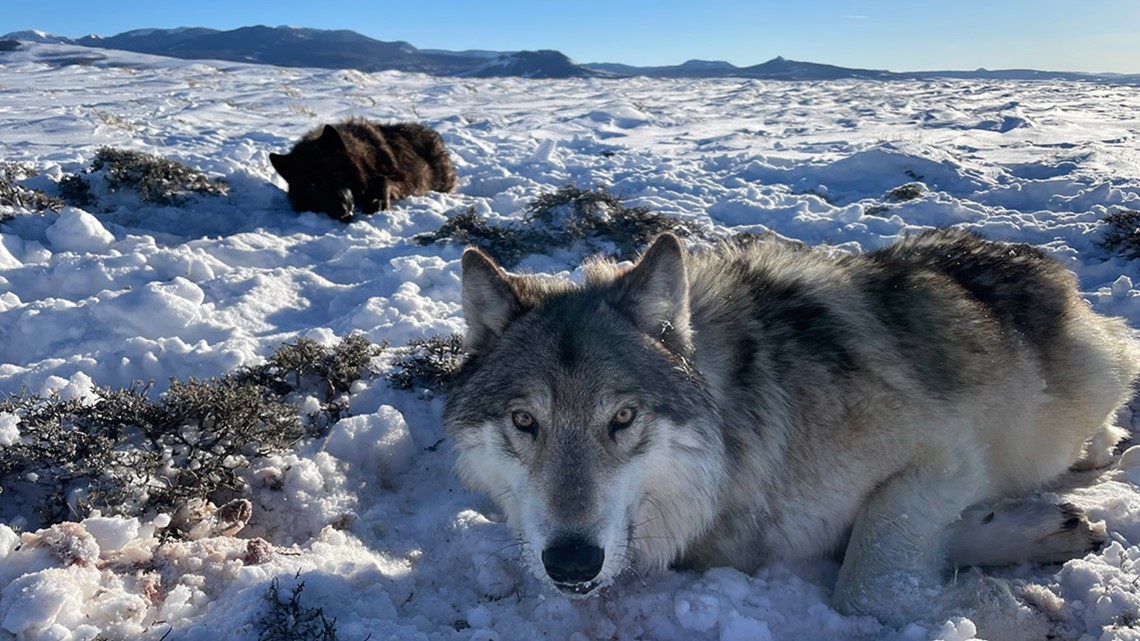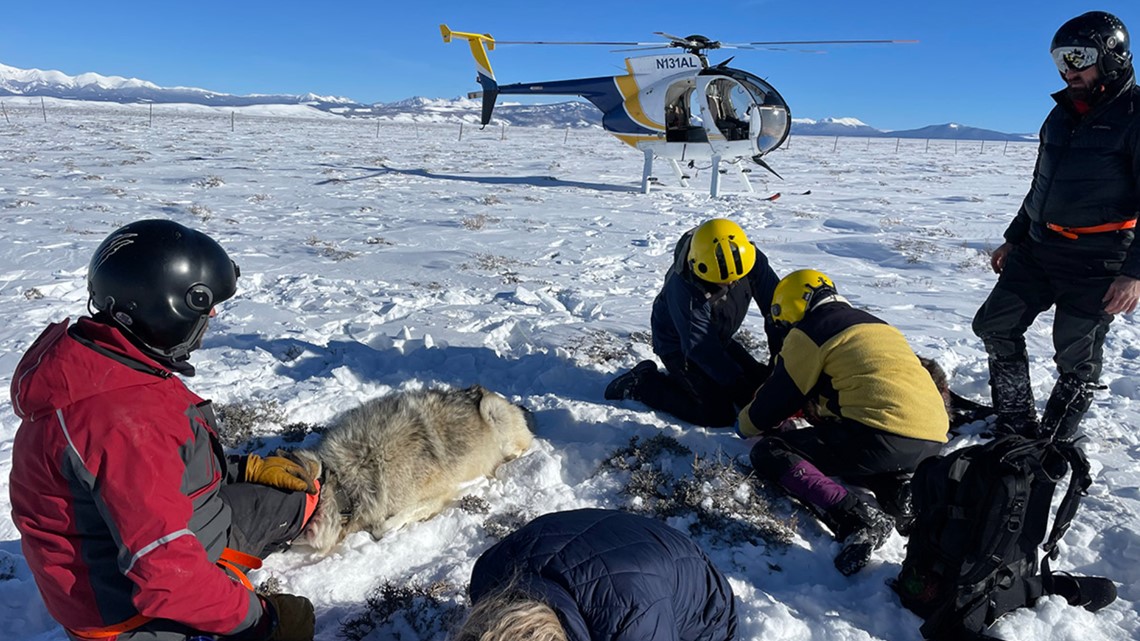 The GPS collars will allow CPW to see a snapshot in time of where the wolves travel, but are not monitored in real time. Wildlife officers primarily use field observations such as wolf prints and scat to verify the presence of wolves.
The wolves collared in Colorado are known wolves in Jackson County that naturally migrated to the state and are not the result of wolf reintroduction efforts. CPW said no wolves have been reintroduced under Proposition 114, now state statute 33-2-105.8.
9NEWS+
9NEWS+ has multiple live daily shows including 9NEWS Mornings, Next with Kyle Clark and 9NEWS+ Daily, an original streaming program. 9NEWS+ is where you can watch live breaking news, weather updates, and press conferences. You can also replay recent newscasts and find videos on demand of our top stories, local politics, investigations and Colorado specific features.