Imagine hitting mile 16 of a marathon, cresting a hill and seeing beautifully decorated -- albeit headless -- mannequins hanging out in the lawn near your race route.
For the fifth year in a row, that's what the runners of the Colfax Marathon,the marathon relay and the urban 10 miler, sponsored by 9NEWS, will see on race day as they hustle by the Rocky Mountain College of Art + Design.
It's part of the Colfax Mannequin Art Display, a project that aims to involve the arts community of Denver in the marathon.
Former District 8 Denver councilwoman Carla Madison had a vision to put mannequins outside of each Colfax storefront. It was this idea that sparked the inspiration for the project. Although Madison lost her battle to colon cancer in 2011, her concept came to life two years later.
The project started in 2013, and each year, more mannequins are added to the Colfax mannequin "family."
The RMCAD bus transported the blank mannequins that year as RMCAD students took on the project in the first year, which made for quite the scene.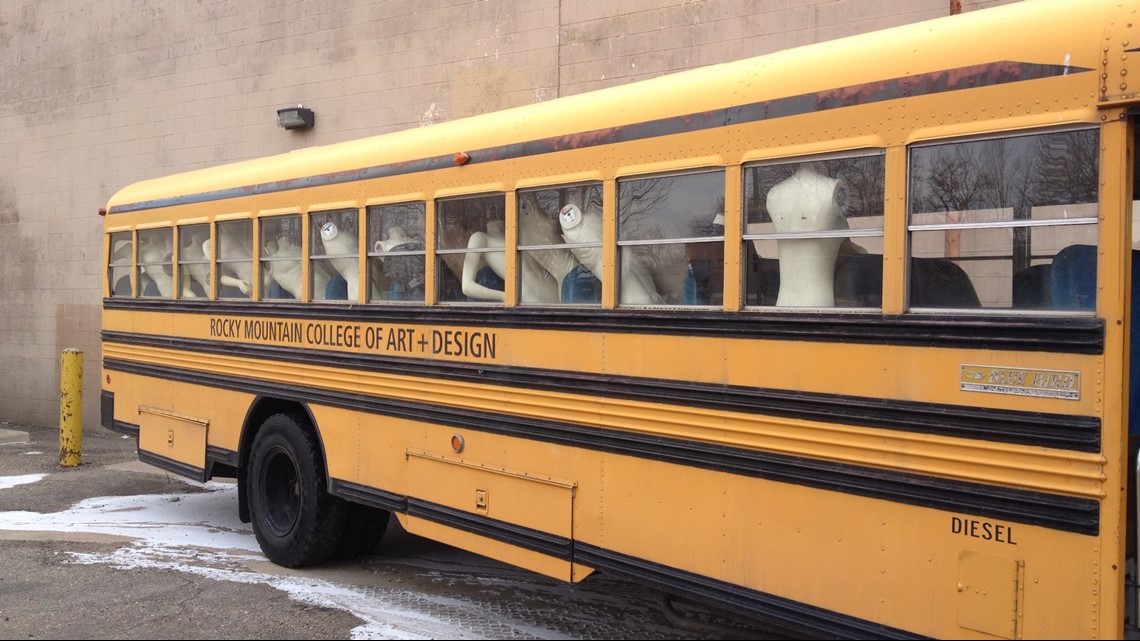 Over the years, many artists have participated and currently Denver Arts Society and the Santa Fe Arts District embrace the project.
Last week during May's First Friday Art Walk, the 11 mannequins for 2018 were judged and ranked by the public and three official judges, yielding a first, second and third place winner.
Ethan Hoekstra, an artist whose mannequin won the popular vote in 2017 for his intricate tree design, also won this year's competition with similar artwork.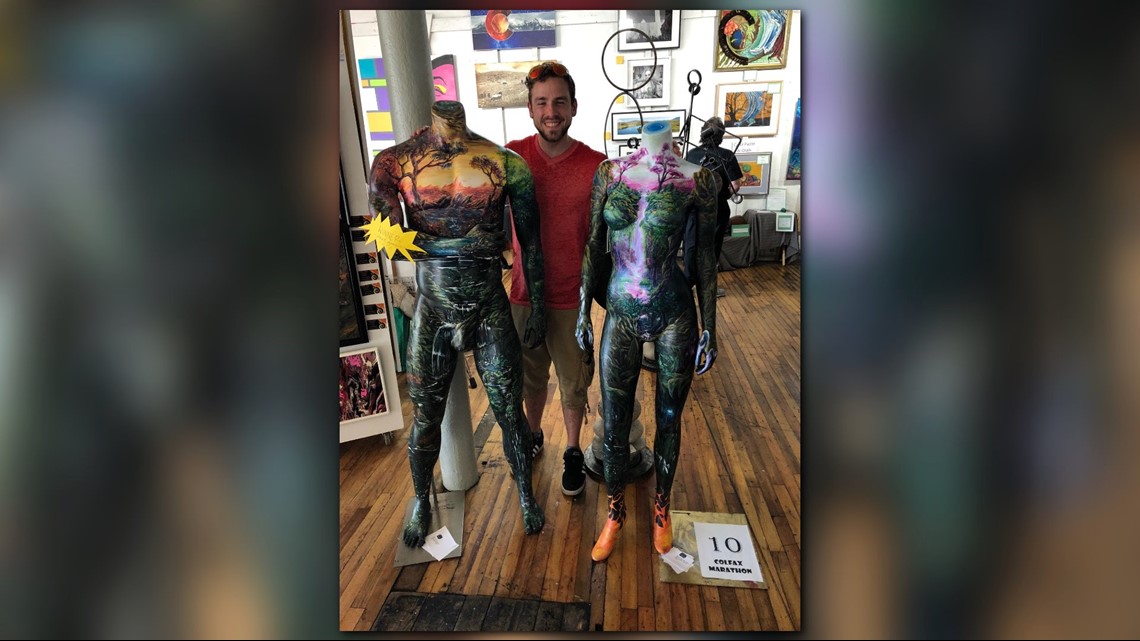 Even if you're not running, you can see the mannequin family on race day at the Rocky Mountain College of Art + Design.