Springtime is getting a little cooler with Chick-fil-A's announcement of a new menu item.
The Frosted Sunrise. It's a combination of Simply Orange Juice and the restaurant's vanilla Icedream. Similar to their Frosted Coffee, Frosted Lemonade and Frosted Strawberry Lemonade, the juice and Icedream are blended together in what Chick-fil-A is calling a "creamy and tart treat."
Chick-fil-A Frosted Sunrise
"Spring is the perfect time of year to introduce a new seasonal Frosted beverage. Our seasonal Icedream offerings have become customer favorites over the last few years," said Amanda Norris, senior director of menu development for Chick-fil-A. "Frosted Sunrise combines simple but flavorful ingredients into a tasty treat that customers can enjoy throughout the day."
RELATED |
The seasonal drink is on sale nationwide starting today, March 5 until June 2.
You can get the Frosted Sunrise in two sizes, a small 14-ounce or a large 20-ounce. Chick-fil-A says a small is 320 calories and a large is 390 calories – both with fewer calories than a milkshake.
Photos | Inside the Chick-fil-A test kitchen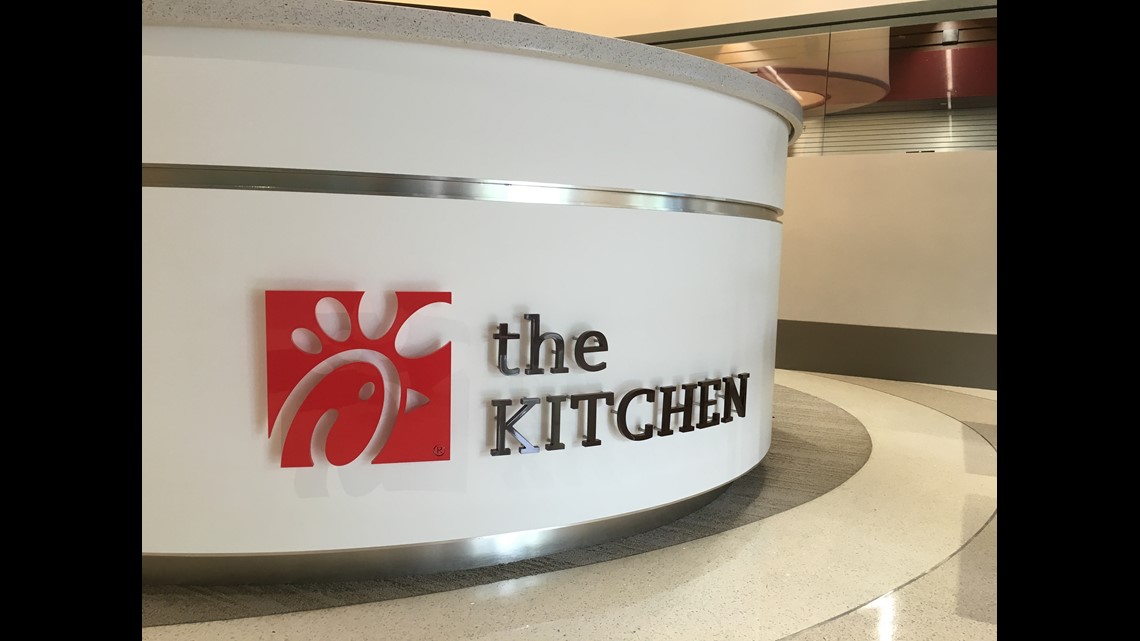 Chick-fil-A dipping sauce pairings