There's a new restaurant bringing old-style Australian chicken to Denver's Old South Pearl neighborhood.
Chook Charcoal Chicken opened at 1300 South Pearl St. on Dec. 4.
It's a collaboration between Adam Schlegel, the co-founder of Snooze, and Alex Seidel, the James Beard Award Winning chef behind local favorites Mercantile and Fruition.
RELATED: Denver chef wins James Beard Award for work at Mercantile Dining & Provision
Schlegel lived in Melborne, Australia in 2012. While there, he'd often stop by a neighborhood chicken shop to pick up grilled chicken, salads and sides to bring home for dinner.
In 2017, Schlegel was working with Seidel and had the idea to bring something like what he remembered to Denver.
The pair, along with their third teammate Randy Layman, traveled to Australia in 2018 and began plans for the new restaurant.
A look inside Chook, Denver's new charcoal chicken restaurant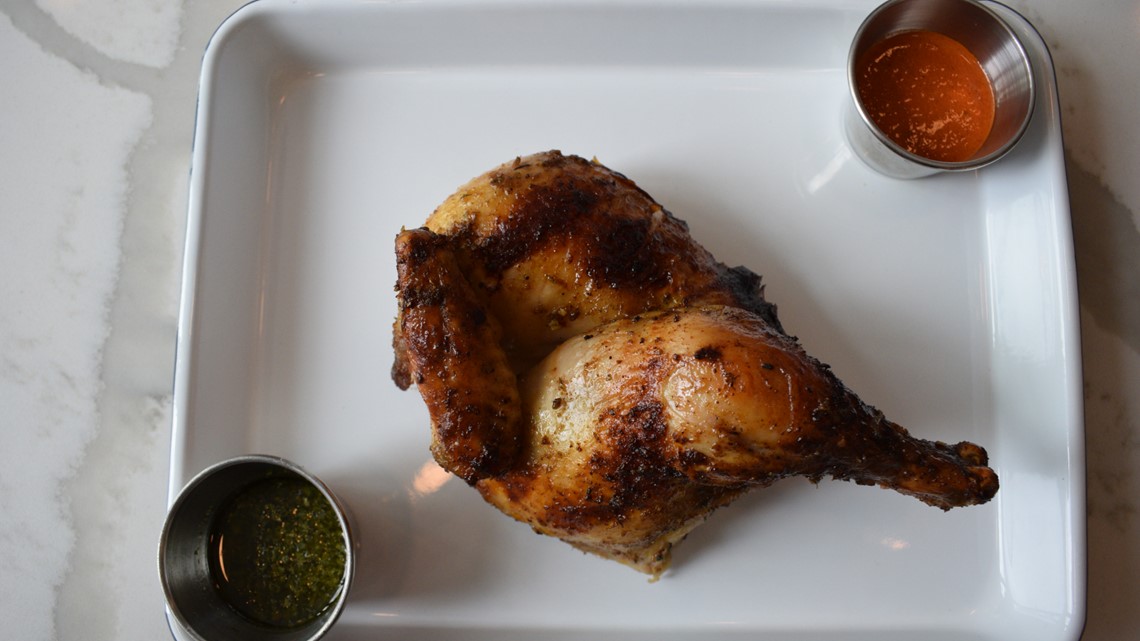 In Aussie slang, chook simply means "chicken."
At Chook, chicken is grilled on a rotisserie over charcoal. Each order of either a quarter, half or whole bird comes with a choice of gravy, chimichurri or piri-piri, a chili-based sauce.
They also serve salads, sides and sandwiches.
Chook is open seven days a week from 11 a.m. until 9 p.m.
Find out more: https://www.chookchicken.com/