People who walk by the Denver Convention Center are used to seeing a lot of blue.
"I very much like the color blue so you're right in my wheelhouse with that," said Trey Little, who had no idea what this gallery was all about.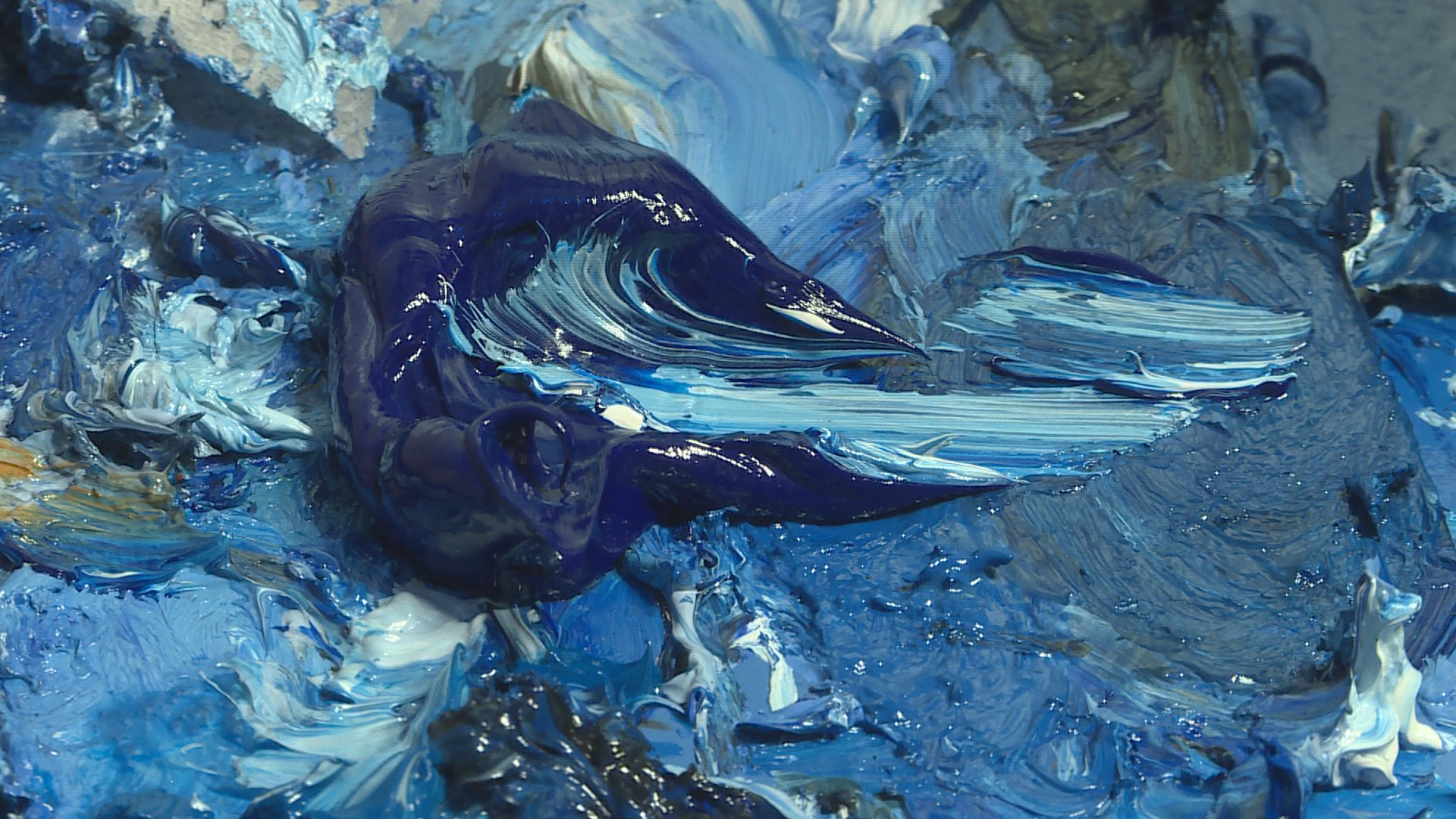 "Sometimes I'll spend an hour on a single one and sometimes I'll try one in 30 seconds," said Saiz, who plans to create 1,000 of them.
For about 12 hours a day, he sits inside a blue kiosk, the smallest studio he's ever created in, and uses lot of blue acrylic paint.
When people walk in the gallery, they don't know he's inside there.
"That was pretty surprising," Little said.
Every painting Saiz makes can be bought for $20.
A post shared by BLUE CHIPPED | Jonathan Saiz (@bluechipped) on
It's an experiment of the honor system. You take the painting now and pay later by mail or Venmo or Paypal.
"It's inspiring people to purchase contemporary art at price points that they can afford and inspiring them to feel trusted and respected," Saiz said.
"No, he's wrong," responded Saiz. "He's totally wrong."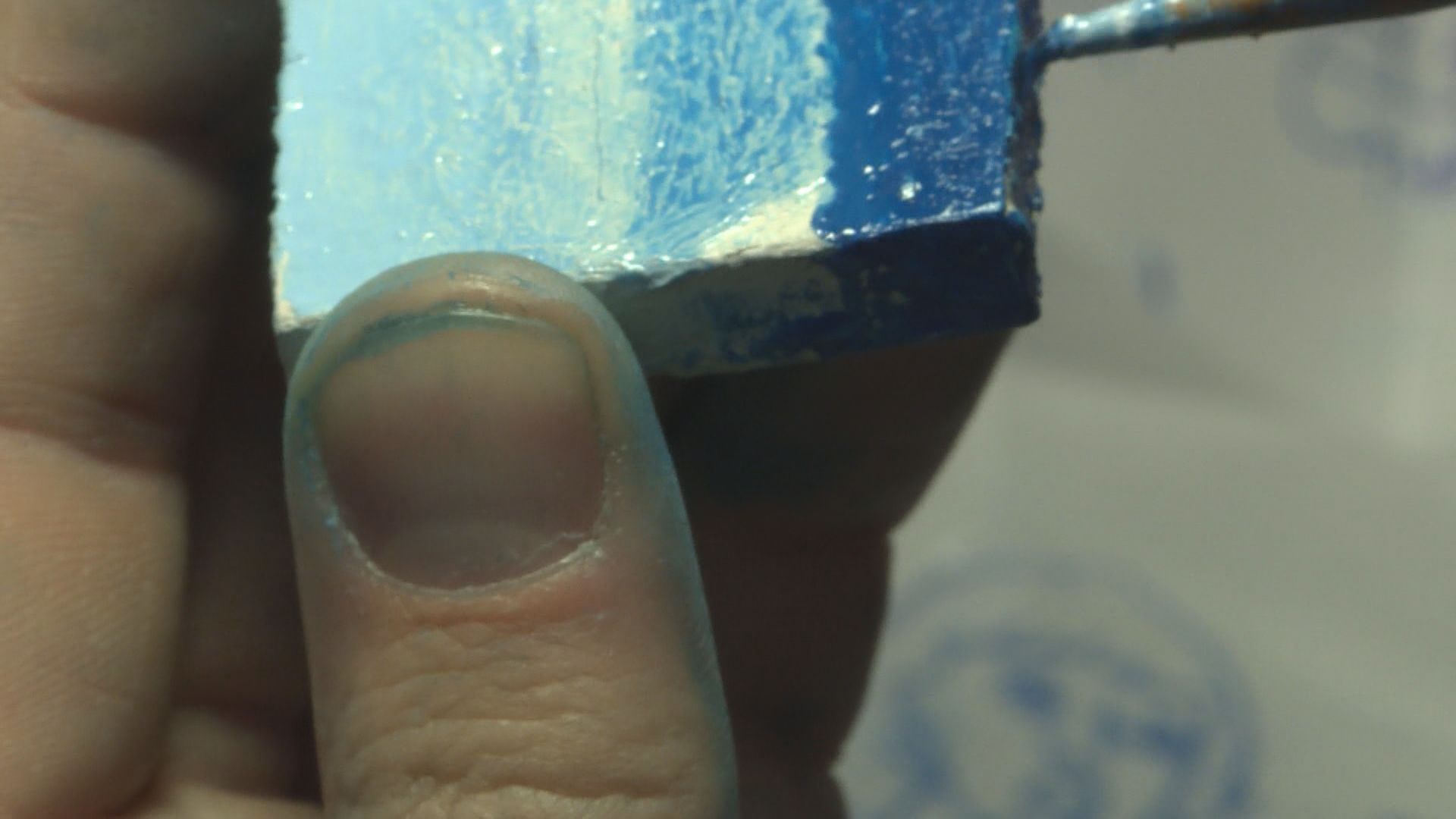 Saiz thinks the guilt will just be too much when you stare at a painting knowing you never paid.
"If somebody chooses not to pay, then they get this little painting sitting in their home that's sort of this bad energy, right?" Saiz said.
The installation ends Christmas Eve. Saiz will then email the people who took paintings, and says if they do plan on mailing the money to include a card that says "Happy Birthday, Love, Grandma."