CASTLE ROCK, Colo. — The Castle Rock Town Council voted unanimously last Wednesday on a special motion to light The Star atop The Rock as a symbol of hope during the pandemic.
Customarily only lit during the holiday season, the Star was re-lit "as a reminder that Castle Rock is a strong and united community that will persevere," according to the council's decision.
The 40-foot star atop Castle Rock's iconic Star was originally constructed in 1936, during the Great Depression, as a symbol of hope that could be seen for miles around.
"When times get hard in Castle Rock, the community comes together," said Castle Rock Mayor Jason Gray. "We will get through this, and my wish is that everyone who sees The Star will ask themselves what they can do in the community to help those who need support."
The Star was lit on Monday.
It typically shines each year from the Saturday before Thanksgiving through the National Western Stock Show, and the lights are always turned on by Castle Rock Fire and Rescue firefighters and a long-time volunteer, together known as The Keepers of the Star.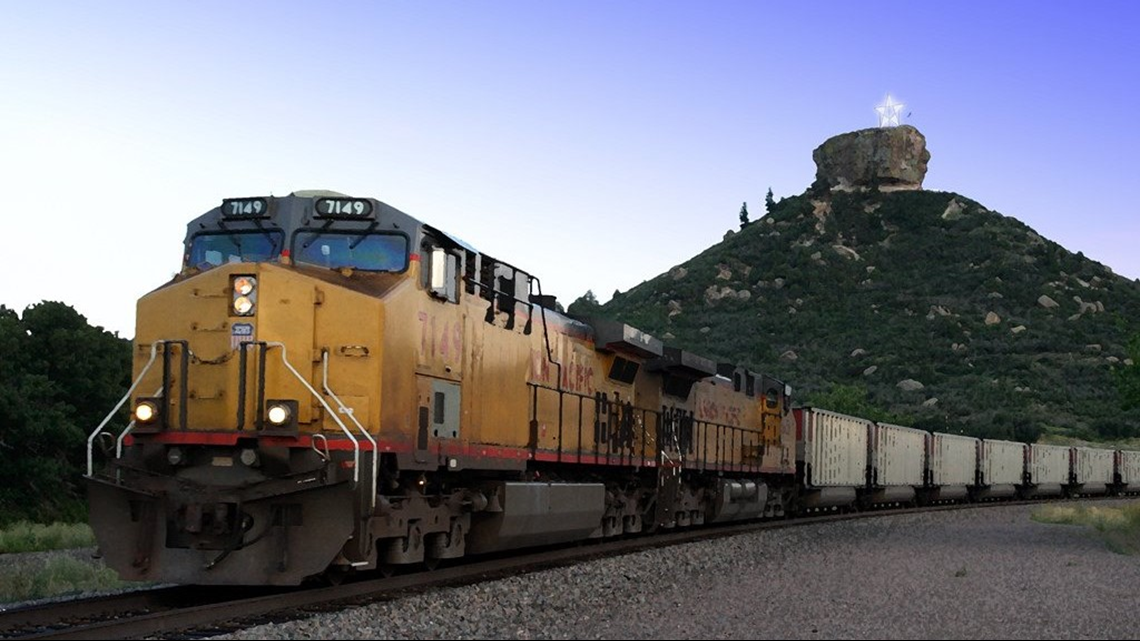 And Castle Rock isn't the only place where the lights are shining.
The cross that overlooks Glenwood Springs was also lit, much like it is for special events and holidays. The group that takes care of the cross met last week to discuss requests from community members to turn it on, and they've decided to leave on the lights through Easter.
Over in Boulder, the lights that make up the Boulder Star on Flagstaff Mountain are on again, too, and the city plans to keep them on until life returns to normal.
"While traditionally lit during the holiday season, the Boulder Chamber recognizes the Boulder Star's power to help foster community resilience amid the COVID-19 response. This sentiment has been reinforced by the outreach of many community members who shared their desire to experience the Boulder Star's shining light and 'raise the hopes of our beloved community,'" the city's statement said.
And in Loveland, the non-profit that manages the Namaqua Star turned on that structure's lights, as well. It's normally a holiday tradition -- one that began in 1969.
"We hope that regardless of what darkness and uncertainty you face in the coming weeks you remember to always look for the light. I promise it will be there! In case you are unsure of where to look we have re-lit the Namaqua Star.
It will burn brightly in the night until the National State of Emergency is lifted," the Winter Holiday Council in Loveland wrote.
Unlike the holidays, these groups turned on the lights without people there to watch because of social distancing mandates.