For nearly 100 years, Officer Willie Steam's final resting place could only be identified by paces that marked the distance from another grave to his.
"I said 'He doesn't have a headstone?' And they said 'no,'" Michael Hesse recalls.
As the president of the Denver Police Museum, he'd gone to Riverside Cemetery to conduct research on Officer Steam, whose story had somehow gotten lost in history. Officer Steam was the first African American Denver Police officer to die in the line of duty.
"I've learned that just as many other officers who were killed in the line of duty, he was just doing his job," Commander Ron Thomas said. "He was providing service for the community."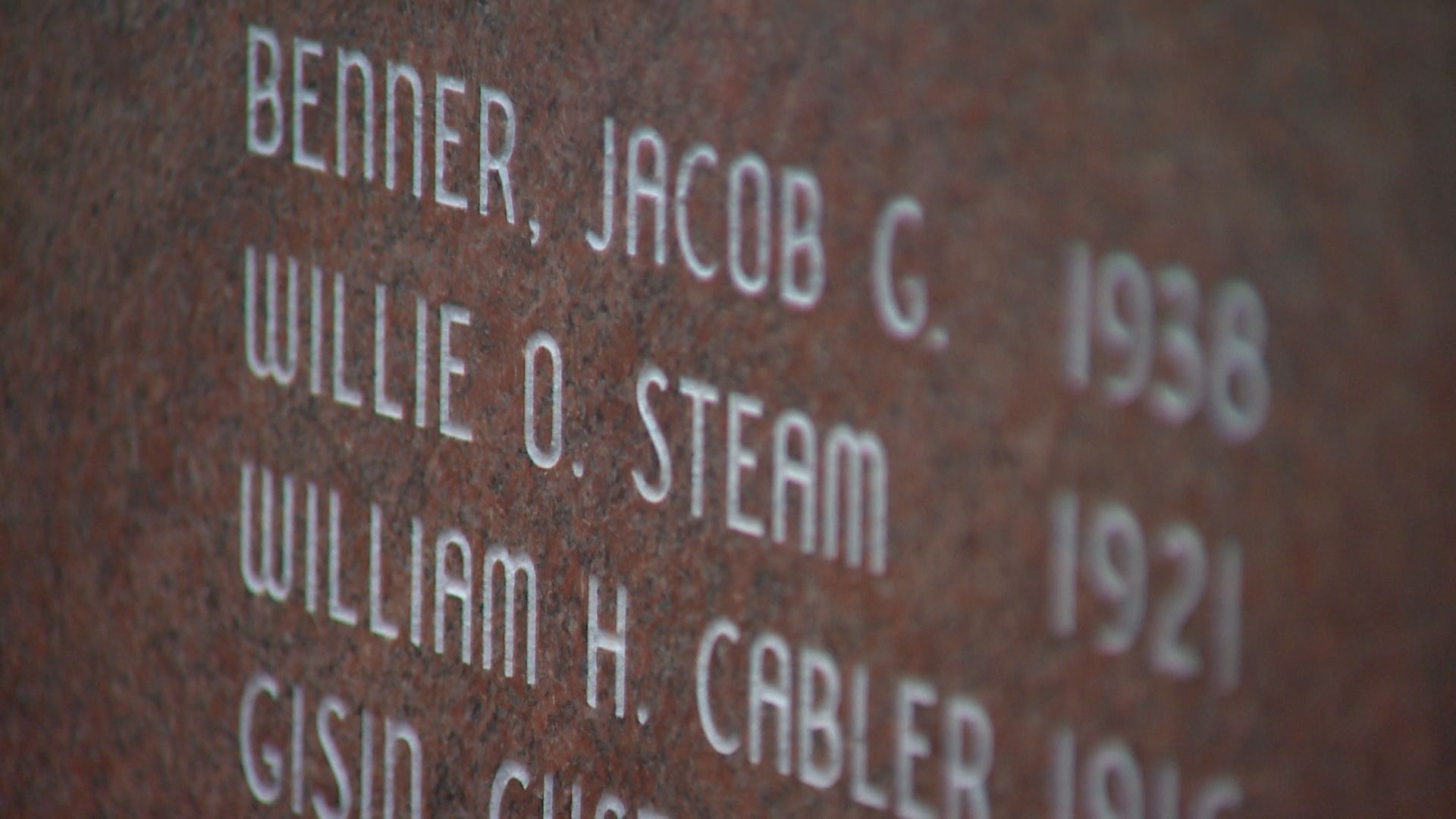 Officer Steam was killed on February 19, 1921. He was attacked by a man who was angry that Officer Steam had shut down a party that didn't have a permit. Such permits were required, especially since Colorado was in its fifth year of state prohibition. The upset man attacked Officer Steam as he sat playing cards with friends.
"He snuck up behind (Officer Steam) in the most cowardly way and shot him in the back of the head," Hesse said. "So it was a horrible end for a very brave man."
Officer Steam worked his way up from janitor to police officer. He patrolled the area of Five Points, which was the hub of the African American community in Denver. Despite being shot once before, he didn't have the benefit of civil service protection or a partner.
"He was brave to the point where sometimes he would just march in to very difficult situations by himself and handle them right there on the spot," Hesse said.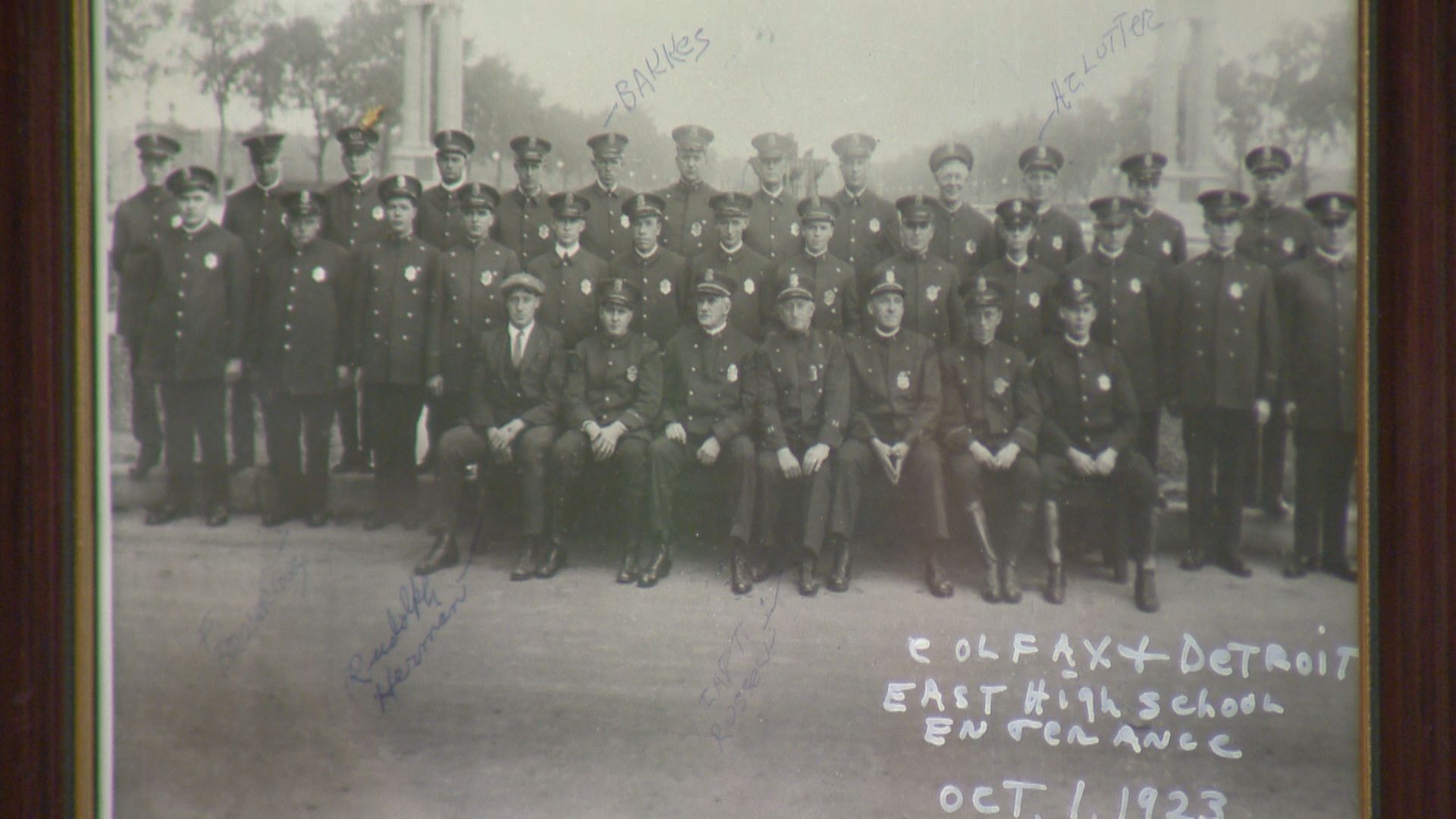 Steam also earned a lower wage than other police officers, because of his race.
"During that era, he faced a significant amount of prejudice that could have easily held him back," Hesse said.
"The fact that he laid his life down for his community, a community that may not have always been supportive of him is very, very humbling," Thomas said.
Thomas credits officers like Steam for paving the way for him as an African American commander in the police department.
"I have a lot of respect for the people who came before me and certainly he laid the groundwork for me to be here myself."
Even at a time when the Ku Klux Klan was growing in Colorado, Officer Steam's death struck a chord that transcended racial barriers. The shooting was front-page news, as police tracked down the suspect. The entire ordeal left Denver in mourning.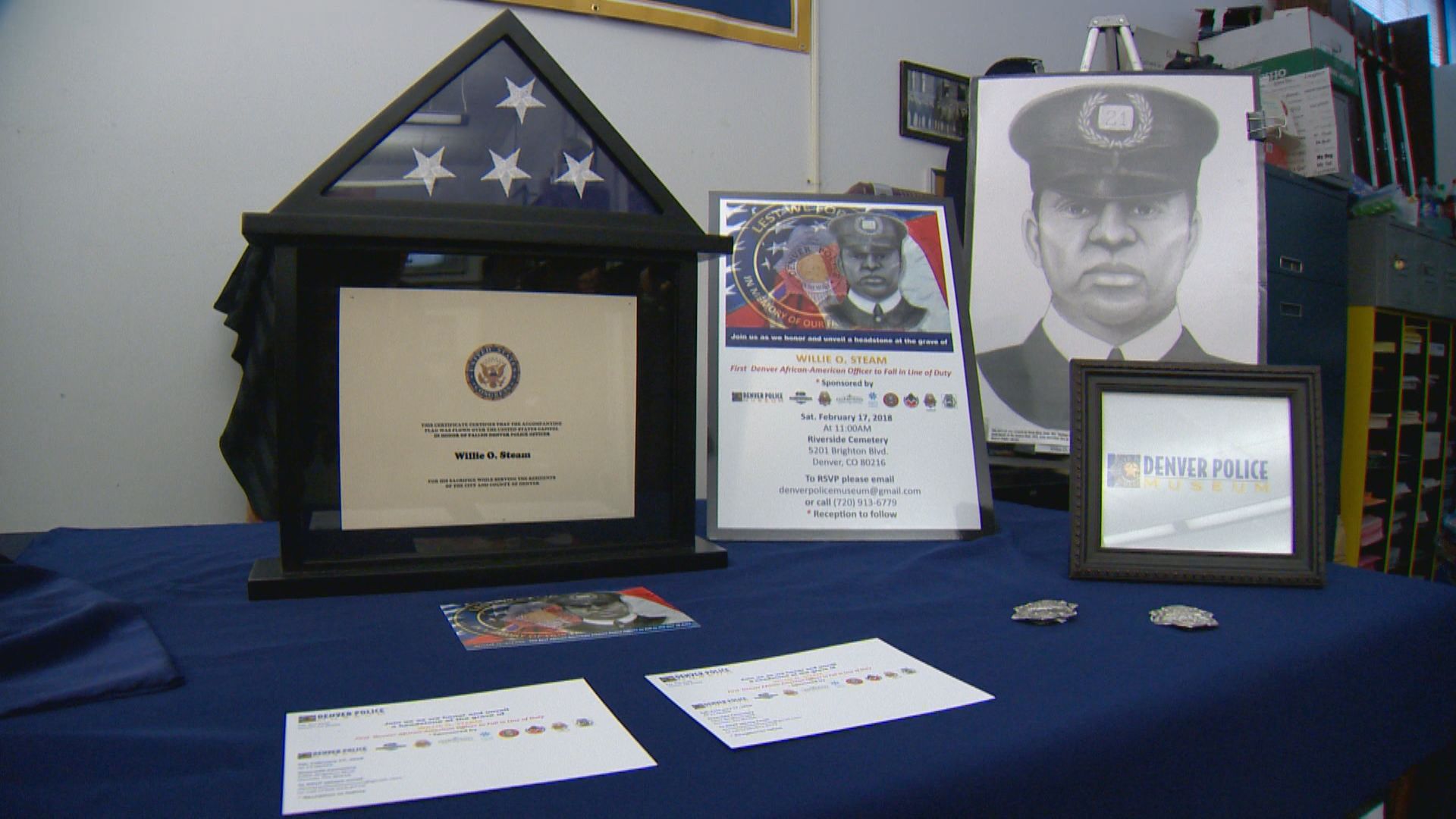 "When he was killed, there was such an upset in the community and the (police) department, that the mayor went to the city council and demanded that they pay for Officer Steam's funeral," Hesse said.
The city covered that cost for Steam's widow. The couple never had any children. After he was honored in the city-funded funeral, officer Willie Steam was laid to rest at Riverside Cemetery.
However, his grave never had a headstone.
"I guess if you think back to that time, maybe not very surprising, but certainly disheartening," Thomas said.
The Denver Police Museum began the process to get Officer Steam a headstone. They worked in conjunction with a number of organizations including the Denver Public Library, the Blair-Caldwell African American Research Library, History Colorado, Fairmount Cemetery, the Denver Police Foundation and the Denver Black Officer's Association.
Together, they raised enough money for the headstone, which Riverside Cemetery offered at a discount and with a personal touch.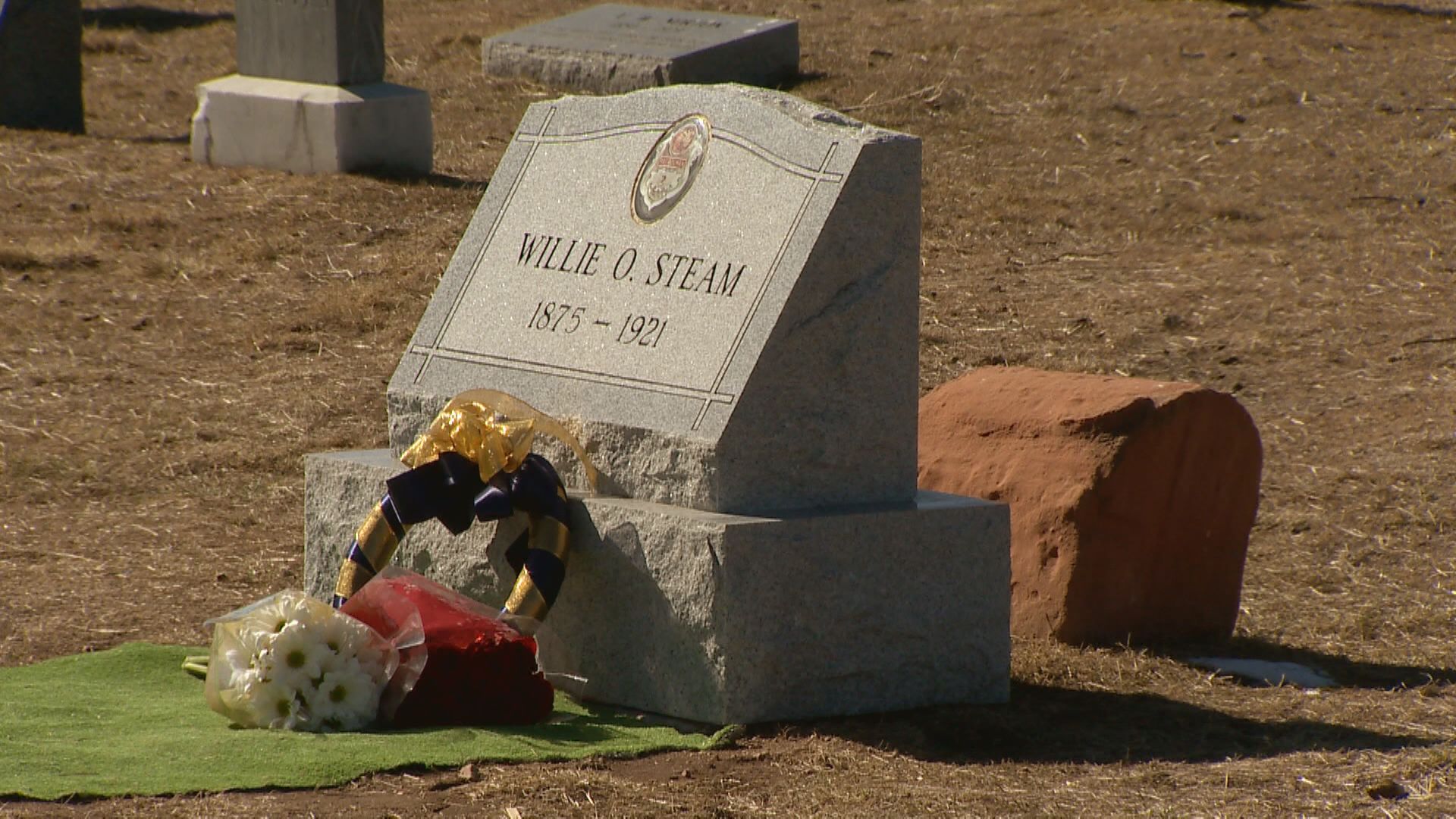 "Normally, the engraving of stone now is done at the quarry," Hesse said. "But Fairmount requested that the stone be brought to Riverside, and someone hand-engraved it at the location."
The story of Officer Willie Steam will be one of many shared at the Denver Police Museum, which is planning to begin construction on its new permanent site at the National Western Complex in December of 2019.
In 2011, as workers conducted research for the museum, Officer Steam's name was added to the Denver Police Memorial, outside of the department's downtown police station.
A flag was flown over the U.S. Capitol in honor of Officer Steam, who was 45-years-old when he died in service. The flag will be housed at the Blair-Caldwell library.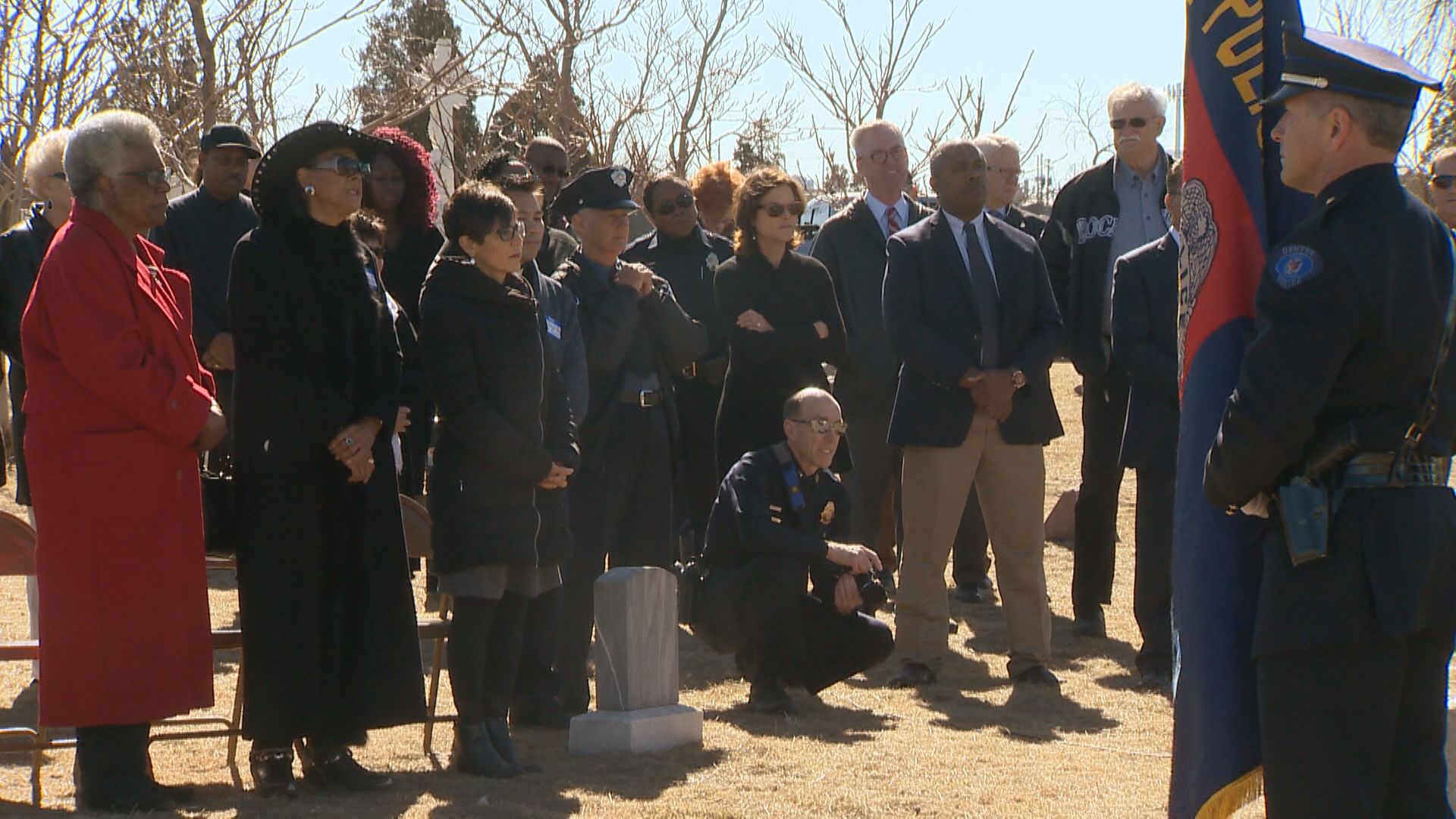 On Saturday, February 17, dozens of people gathered to see the unveiling of Officer Steam's new headstone, nearly 97 years to-the-day that he was killed. Denver Mayor Michael Hancock was among those honoring Steam's service and acknowledging a long-overdue honor.
"Officer Steam is as much a part of the Denver Police Department today as he was when he was alive and serving," Hancock said. "This new headstone is our city's way of saying we will never forget.