Students from Westminster and Arvada West High Schools teamed up on Thursday to complete the construction of the Student Garden at the Colorado Garden and Home Show.
They acted as landscape designers from start to finish. The participating students had to create their own designs and submit them for review, as if they were working with clients. The winning concepts were then brought to life at the Colorado Convention Center.
The design of the garden mimics the landscape of Colorado as you travel east to west – from the Great Plains to the top of the Rockies.
"They designed it themselves, figured out where they'd put the plants and which plants would go in each of the three different regions of the state," Rachel Miller, agriculture teacher at Arvada West High School, said.
These students participate in the Landscape Career Pathways program created by the Associated Landscape Contractors of Colorado. The goal is to provide the knowledge and hands-on skills to prepare students to enter the workforce upon graduation and start their careers in the landscape industry.
"It gives them more skills they can use in college or in some sort of career after college, or even after high school," Miller said. "A lot of the students I have might not go on to college, but through the skills they gain in our program, they can get a job right out of high school."
CoCal Landscape is a big supporter of the program, and helped the students with the garden in many ways such as helping build the retaining walls, Miller said.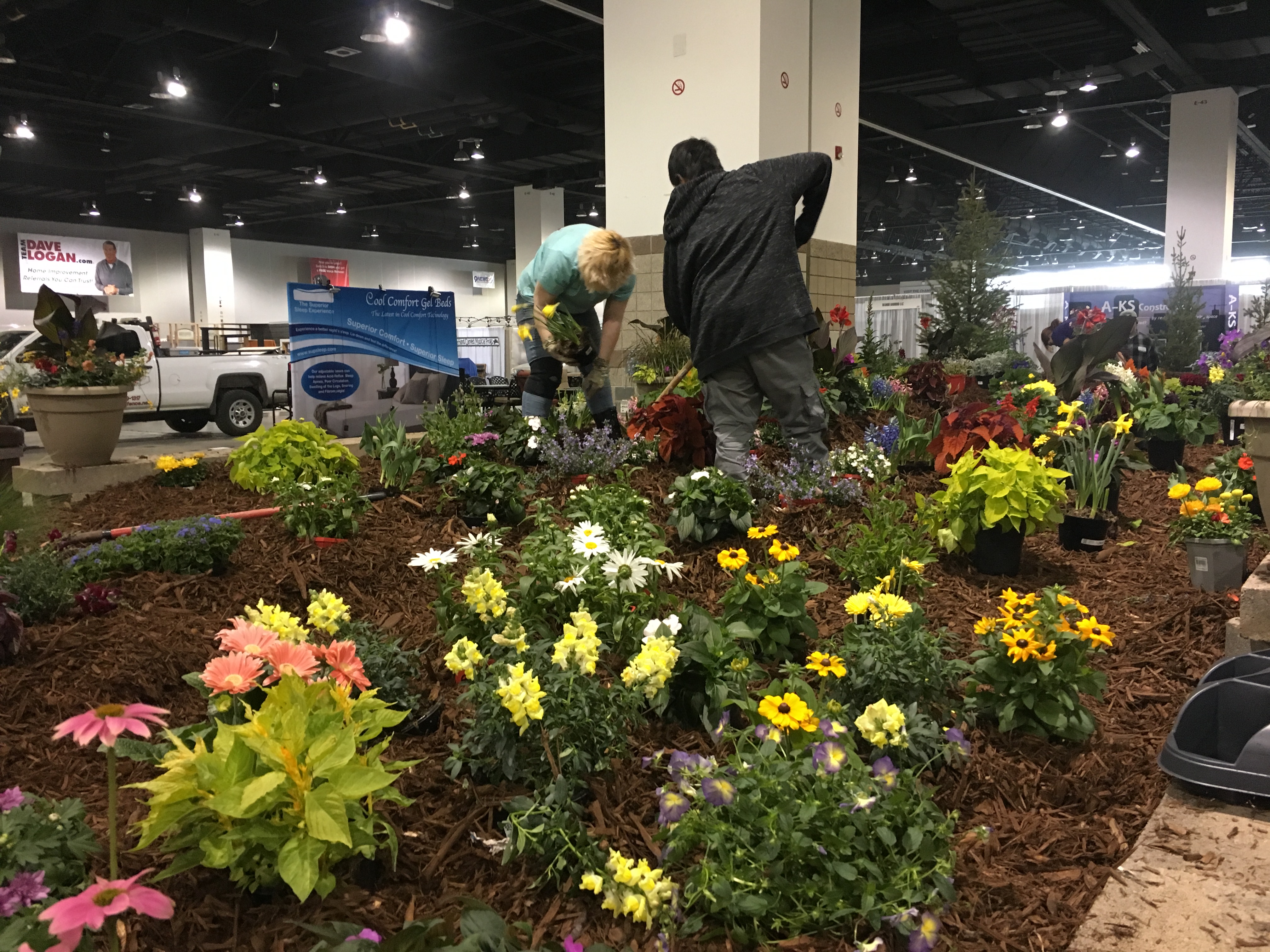 One student landscape designer from Westminster High School, Lesly Morales, said she likes constructing the garden because she gets to meet new people and work as part of a team.
"It's fun because you meet new people," Morales said. "I like coming here and getting my hands dirty."
Miller said she hopes this program can break the stigma of the agriculture and landscape industry.
"Agriculture's not just plows, cows and sows. There's more than that. It's landscaping, it's everything we do. Our food, our yards, it's all related to this landscape," she said.
According to the Associated Landscape Contractors of Colorado, landscape companies have been facing a shortage of skilled workers since 2009. The people behind the initiative hope to provide students with exposure to careers in the industry, which employs 45,000 workers and brings more than two billion dollars to the Colorado economy every year.
Miller said the students learn about more than just landscaping and agriculture in this program. They focus on communication, leadership, and job preparation skills as well.
"All of my students learn about job interview skills and how to write a resume," she said. "Things they can actually use in the real world."