DENVER – Over Memorial Day weekend, a mother's plan to teach a few life lessons to her three young boys came with a few surprises when police told them they needed to shut down their lemonade stand.
Ben, William and Jonathan – ages 6, 4 and 2, respectively – had set up the lemonade stand across the street from their home in a park.
The boys said they wanted their profits to go to Marcelle, a 5-year-old boy from Indonesia they decided to sponsor through Compassion International, a Colorado Springs-based charity.
"I wanted to teach them how to be an entrepreneur," said Jennifer Knowles, the boys' mother. "I wanted to teach them about being charitable."
However, the little lemonade stand lesson about entrepreneurship turned into a lesson about the rules vendors have to follow in Denver.
The lemonade stand was shut down by police because a complaint was made, and the stand did not have a temporary vending permit.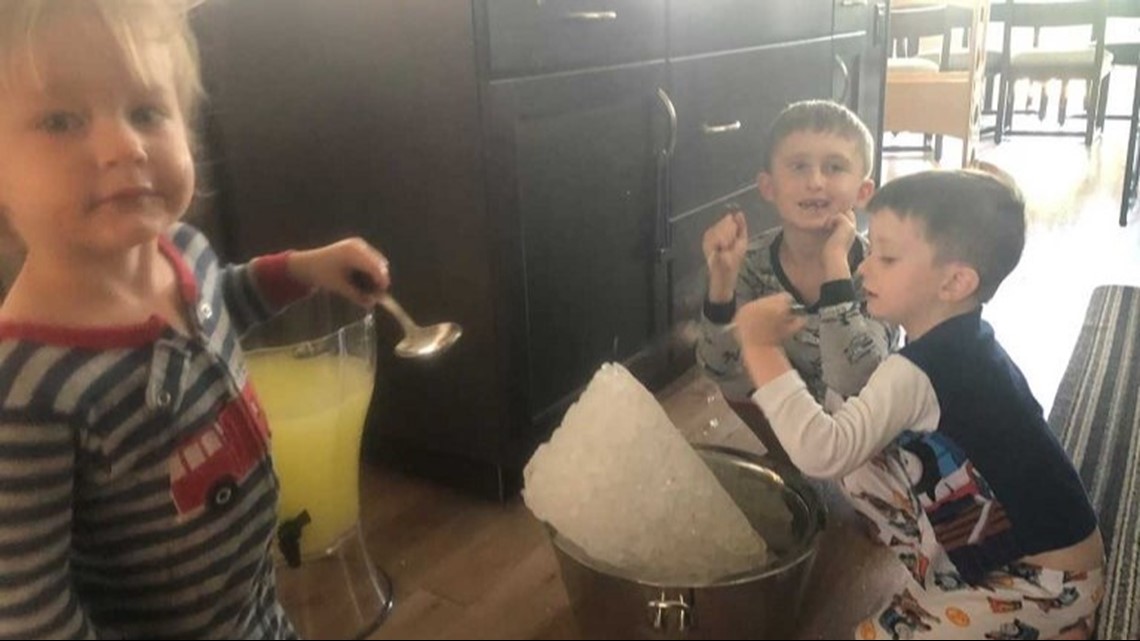 "Left my kids absolutely devastated – crying," Knowles said. "[They] didn't understand what was going on. You know, they were just trying to have a lemonade stand."
According to the Denver Department of Parks and Recreation, the problem with the lemonade stand was that it was operating in a city park where a permit is required.
The Denver Arts Festival was happening nearby with other vendors, with permits, selling lemonade.
"I want to let families know, that currently here in Denver, it's not always safe to have a lemonade stand even if it's just in front of your house," Knowles said.
Denver Parks and Recreation has listed the temporary vending permit prices on their website. A one day permit at or within 300-feet of a Denver park costs $100 which does not include another $25 application fee.
Metro State University of Denver law professor and 9NEWS legal analyst Whitney Traylor was surprised the lemonade stand had been shut down.
"If you feel that [the lemonade stand] is an infraction or taking away from your ability to earn a living, why not just go talk to the kids or the mother," Traylor said. "And maybe that's another lesson for the kids to see how people negotiate these kinds of differences."
Knowles wants her kids to have life-experiences they can learn from.
"Kids should be allowed to have lemonade stands, you know, in front of their house, as long as we're not disrupting anybody or anything," Knowles said. "That's part of childhood. That's part of growing up."
News of the lemonade stand being shut down spread to other local businesses who are now welcoming the boys to sell lemonade in front of their stores.
This Friday, Chick-fil-A in Stapleton off of Quebec, plans to donate 10 percent of their lemonade profits to support Compassion International.