Michelle Obama is making a stop in the Mile High City on Thursday to talk about her new memoir that was released last month and has since sold more than 3 million copies.
The former first lady announced a her book tour titled Becoming: An Intimate Conversation with Michelle Obama back in September. Her conversation Thursday night at Pepsi Center will be moderated by actress Reese Witherspoon.
Attendees can expect to hear about a range of experiences and events that shaped her life – from her childhood in Chicago to her years spent as the First Lady of the United States of America.
Michelle Obama and Live Nation also plan to donate 10 percent of every show's ticket sales to various charities, school and community groups in each city of the tour.
Ahead of her appearance at Pepsi Center, Michelle Obama signed copies of her book to a sold-out crowd at the Tattered Cover Book Store on East Colfax Avenue.
PHOTOS: Michelle Obama stops at Tattered Cover to promote new memoir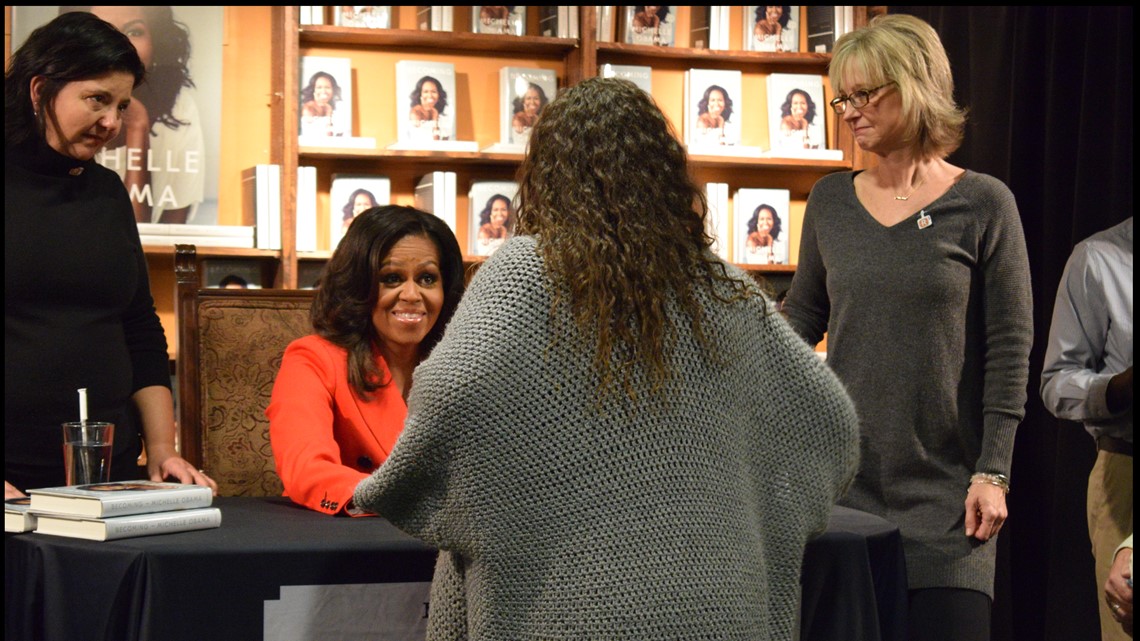 A limited number of tickets to the Pepsi Center event are still available at this link.