When you have a zest for life, happiness is contagious.
"I want to make people happy," said 14-year-old Lily Blessings. "I love to see the smile on their face."
Lily Blessings' last name might be the perfect description of who she is to the world: A blessing.
"My brother was having trouble at the hospital and his doctor's appointment so to take his worries away I made him a doll," she said.
A buddy for her brother Noah, to get him through the tough times.
"My brother has special needs and I have special needs too and I really, really, really support special needs kids," Lily said. "I believe if I just make one doll that makes them feel better, then I change their whole disability."
Lily give them a buddy to make the tough times more bearable. She calls her dolls "Lily's Little Buddies." Each doll has a different hobby.
PHOTOS: Girl makes dolls for kids with special needs
"This one's a ladybug," Lily said. "Broncos cheerleader, if you're a Broncos fan. Cookie baker – she loves to bake. This one's an ice skater."
Each doll also has a different story.
"I make snowflake ones that are bald," Lily said. "Cause she has cancer or alopecia, it's whatever you decide in your mind. I have all kinds of dolls, special needs and not special needs."
"Lily's Special Buddies" give kids, or anyone really, a chance to have someone just like them by their side.
"These two are the cancer pink warrior ones," Lily said. "And this one has a prosthetic. This one with the puzzle piece is autism."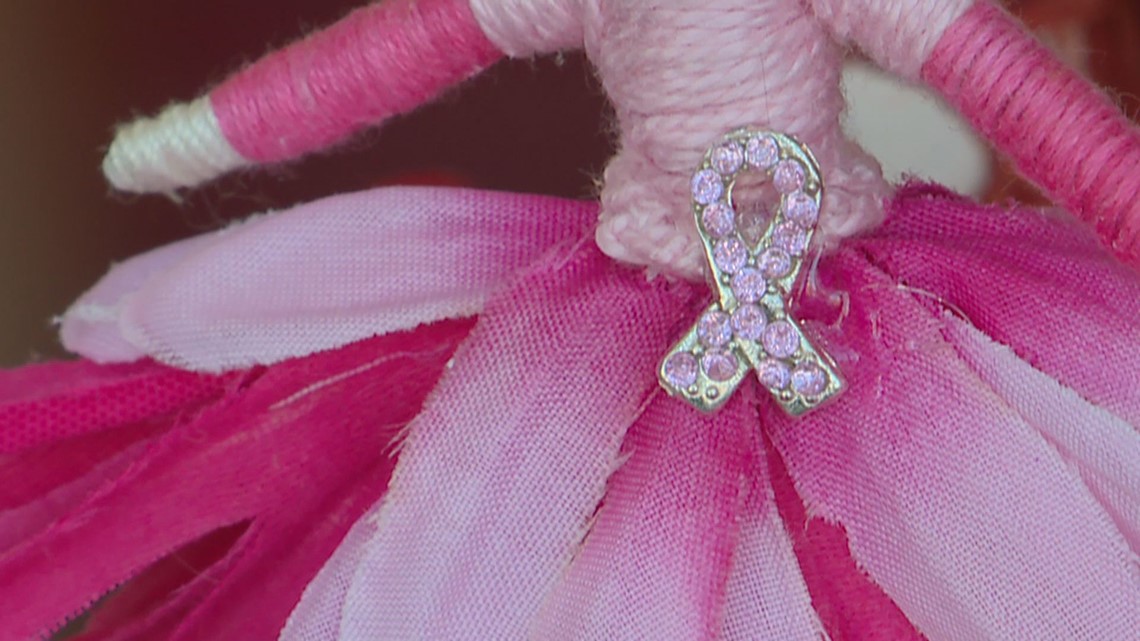 Lily started her business of making and selling $10 dolls to give the gift of friendship to every kid who needs a boost.
"If I make dolls and it's all that hard work it's totally worth it to see the smile on their face," she said.
This 14-year old blessing looks past everything that has come in her way to appreciate life and to give others the chance of living it to their fullest potential.
"All the money goes to my brother for a racing wheelchair," Lily said.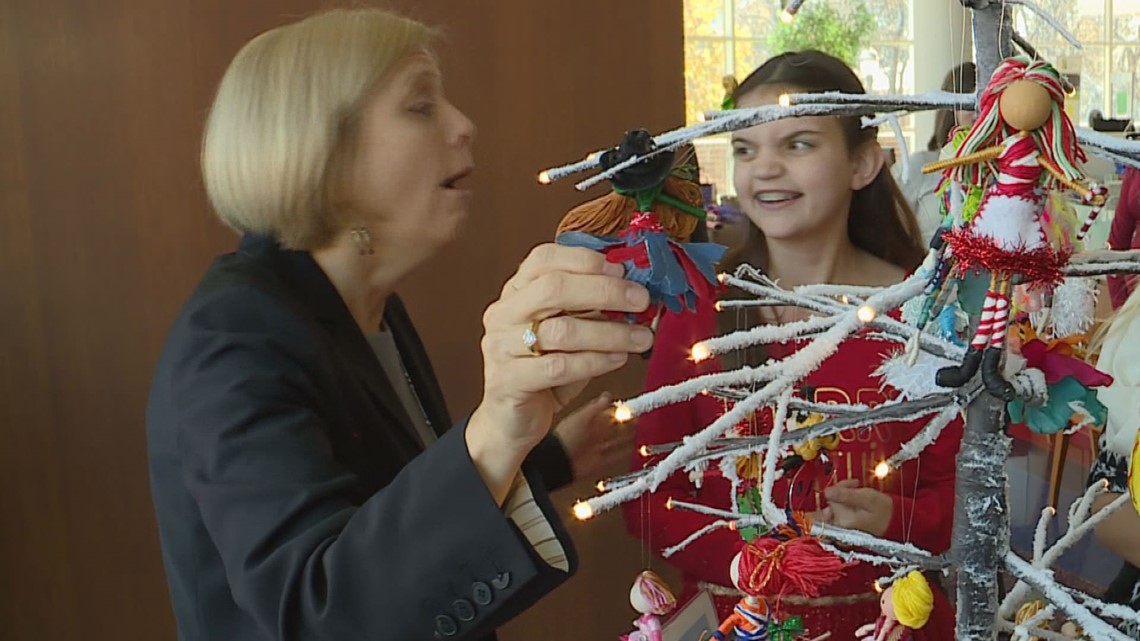 "I don't want to see any frowns on faces," she said.
Lily is the inspiration behind her own happiness.
"Even if you're special needs, it doesn't matter what kind of person you are, you can start a business too," Lily said.
It takes Lily two hours to make each doll and she accepts craft donations to make each one of them.
You can donate crafts of any kind to Lily at the Youth Biz Marketplace on Dec. 3 from 10 a.m. to 2 p.m. at 3550 East 1stAve. in Denver.
You can donate again next Saturday, Dec. 10 from 10 a.m. to 2 p.m. at 401 South Pierce St. in Lakewood.
You can always donate materials to Lily at the Young Americans Center for Financial Education at 3550 East 1st Ave. in Denver.
Like Lily, there are 75 other kids and teens that have startup businesses in our area.
They all work with the Young Americans Center for Financial Education to make their entrepreneurial dreams come true.
They will be selling their local products at the Youth Biz marketplace on Dec. 3 and 10.