While most moms and dads are at work, all they have are photos to remind them of the little people they leave at home every day.
But Christina Terrell doesn't have to love on three-month-old Kreighton from afar -- she gets to bring her to her Tri-County Health Department office while she's doing her accounting work.
Kreighton is the sixth baby to come to work with mom at Tri-County Heath. The department has been trying out the infant-at-work policy since last summer, according to Jennifer Ludwig, the health department's deputy director.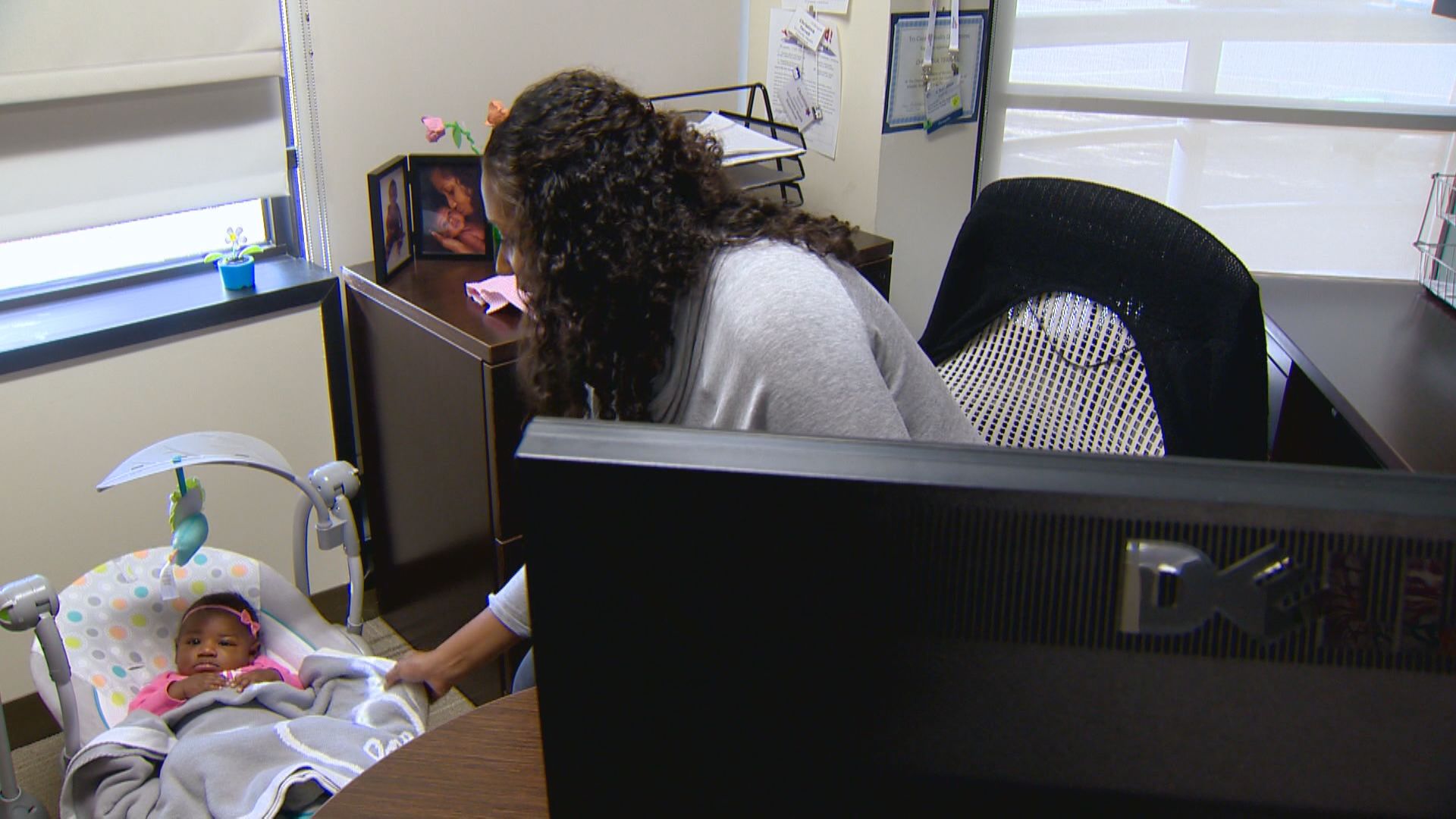 "We have actually found that productivity has gone up, absenteeism has gone down," Ludwig said. "Anecdotally, we have had some stressful days where it's been such a delight to be able to have the baby. Because it is very calming holding a sleeping baby, or one who's happy and holding on to you."
Ludwig said the department worked on the pilot program for a year before actually trying it out.
"I did come back a little bit early because of this program," Terrell said. "I figured why not? I get to bring her with me. [It's a] win-win for both of us."
A lot of research went into this, Ludwig said, and the pilot program includes moms and dads.
Two dads are currently working on bringing their kids to work. Caregivers will also be able to bring their babies along until they are mobile.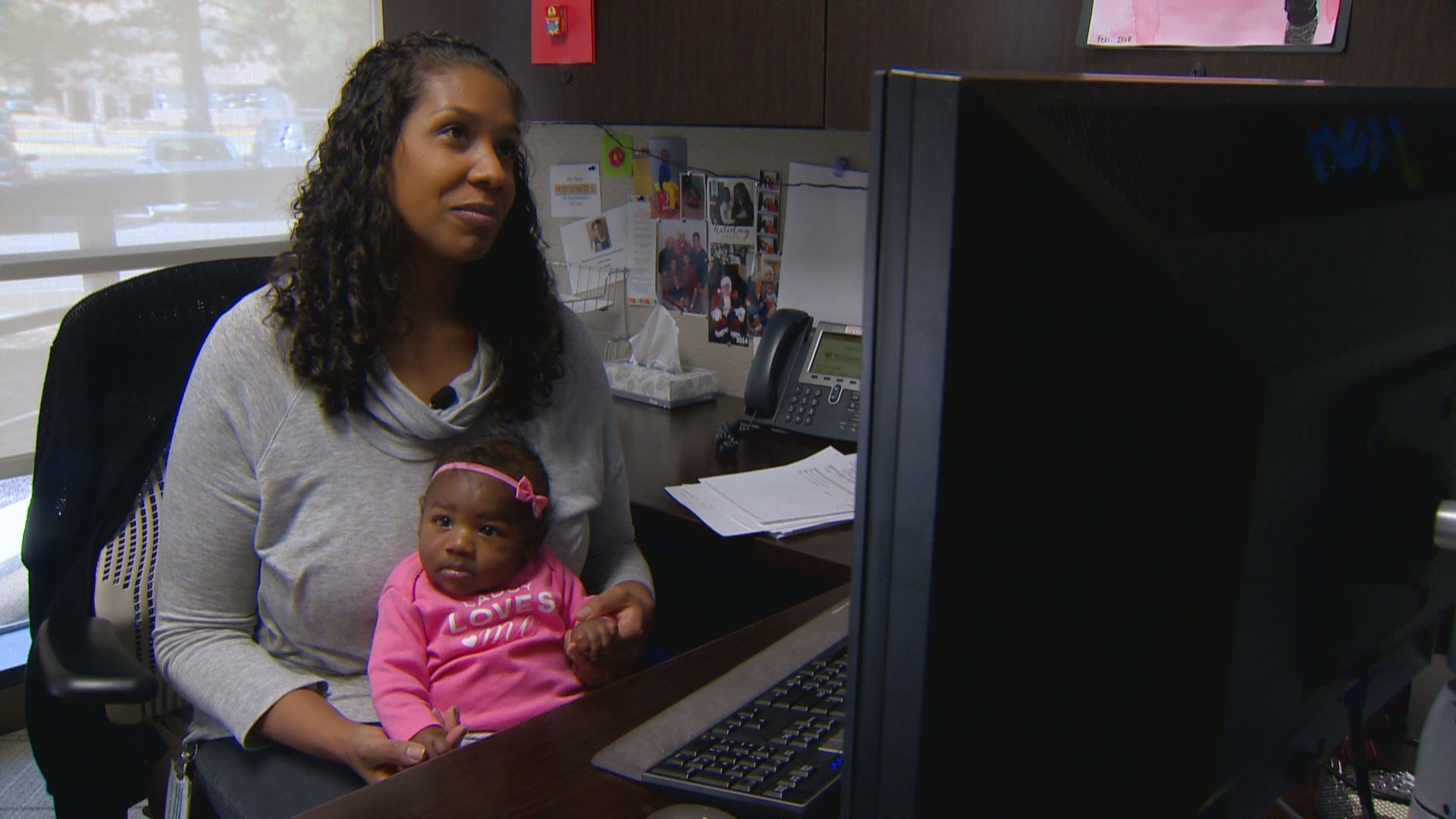 "The benefits are real," Ludwig said. "We couldn't find any negatives. We thought it was a good chance to try it and evaluate for ourselves."
Ludwig said the department found six states that had a similar program, as well as two counties in Colorado.
Employees who work for Boulder County can bring their infants to work if their job is appropriate for that.
Jefferson County Public Health announced its "infants-at-work policy" in 2016. This allows parents to bring their children to work until they are mobile or six to 10 months old.
A spokesperson for Jefferson County Public Health says the county's human resources department also now has a policy that lets new parents bring their infants to work.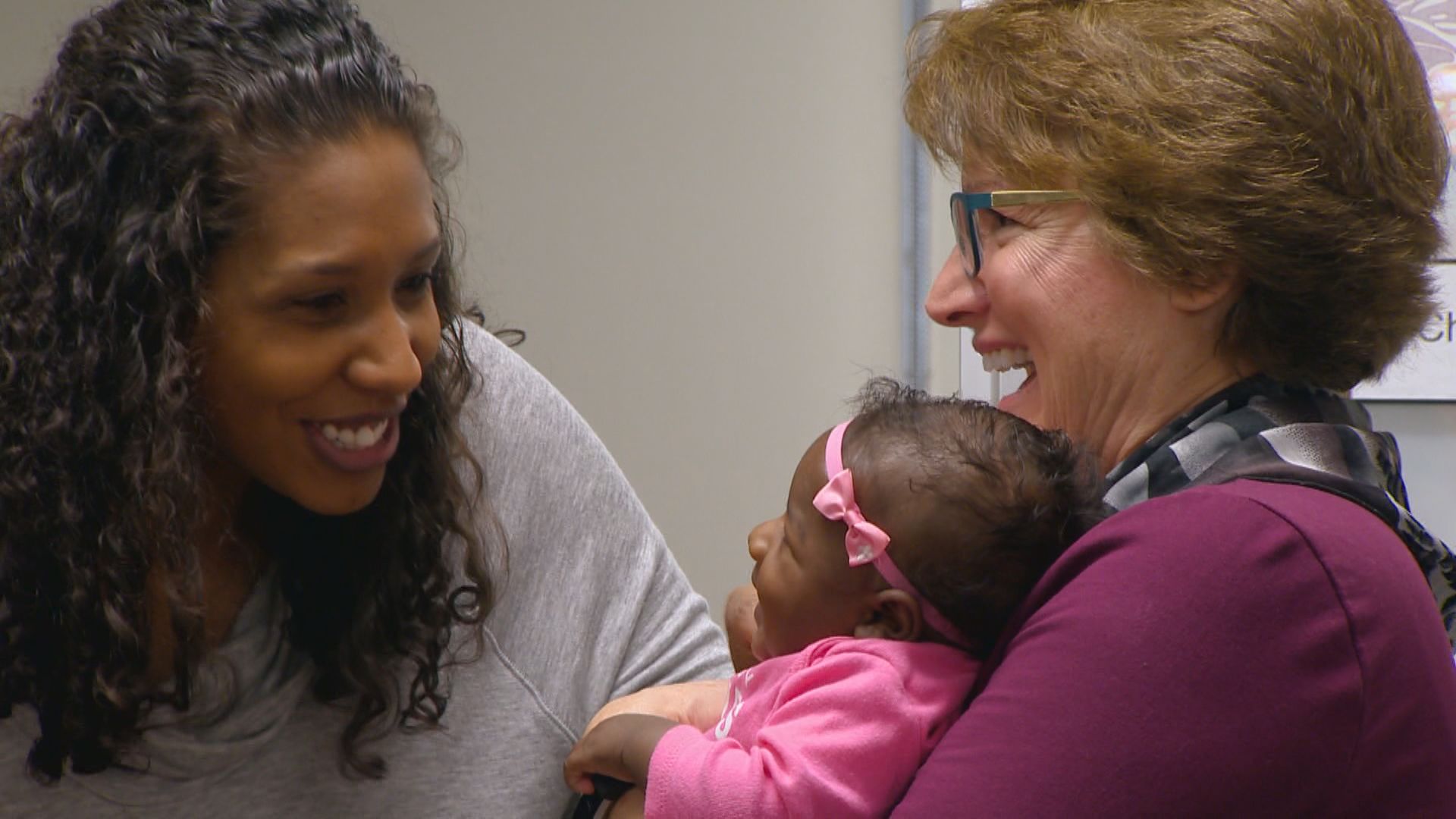 "[It] seems to brighten everyone's day," Terrell said. "Kind of like a therapy dog, therapy baby. We made jokes about making a sign-up sheet to come visit her and hang it on my door."
"In the morning when she arrives it's like 'she's back,'" said Terrell's co-worker in the office next door. "I kind of have to go in and say hi to her in the morning."
Tri-County Health said it will evaluate the program this summer to see whether it stays.
Future parents likely hope it does, because time goes by so fast and loving your baby through pictures is just not the same.
"It's great. I feel like we're more bonded," Terrell said.