Sometimes, special people can make a horrible situation into something positive with nothing more than compassion and kindness.
In Fort Collins last week, a few police officers did just that.
They rallied an entire community: from charities to co-workers to hair stylists to help out a pair of young siblings whose life had put them in a dreadful situation.
This story starts when Detective Brian and Officer Derrek had to serve a high-risk warrant at a hotel in town.
When they got to the door, they saw a 10-year-old boy. He had been left alone in absolutely horrible living conditions - mice feces and dirty clothes were scattered everywhere, according to police.
The boy was going to be placed with his grandparents, but police couldn't find any clean clothes for him to wear to his new home.
Detective Brian knew he had to help. So, he went out and bought clothes and sneakers for the boy.
That small deed was incredibly kind, but their generosity didn't end there.
The next day, they discovered the young boy had an older sister, who had also been living in the filthy hotel room.
That's when they got the entire community to step up.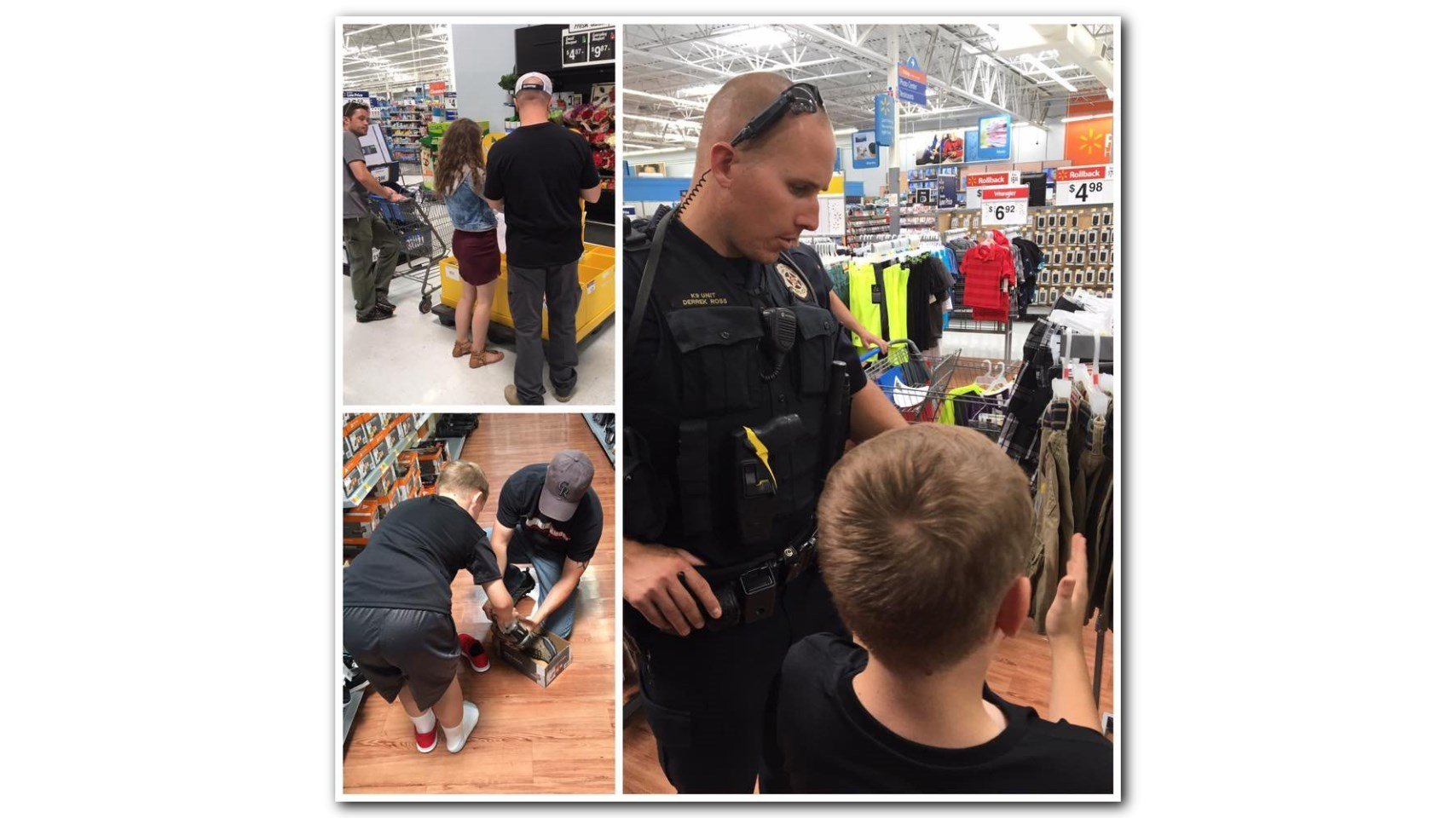 Officer Derrek took donations from his coworkers and got together with Santa Cops of Larimer County, who donated some toys and Walmart gift cards.
Then, he and Detective Brian surprised the brother and sister with a shopping trip where they bought new school supplies, clothes, and food for their grandparents' fridge.
Sergeant Bob provided two backpacks loaded with school supplies from the Laramie River Valley Rendezvous.
An officer's wife, a hairstylist, brought the girl and boy into her salon for fresh cuts and new school-year styles.
The kids and their grandparents were overjoyed and overwhelmed with emotion at the community's kindness.
Fort Collins Police Services posted about this story on their Facebook page, saying, "Officer Derrek put it best…"We want to show these kids a different side of what we do and who we are. Our combined shifts and detectives donated over $500 to make life just a little easier for these two young people."