Just like humans, dogs and cats need donated blood for a variety of medical emergencies.
And according to veterinarian Beth Lewis, it's easier to establish a pool of donors for dogs than it is for cats.
Lewis works at Colorado Veterinary Specialists and Animal ER in Littleton. She said there's a screening process to make sure animals are healthy enough to donate blood.
"Having a pool of donors either from our staff or clients in the community that are able to bring their animals in and keep that blood store high so it's available when we need it is essential," Lewis said.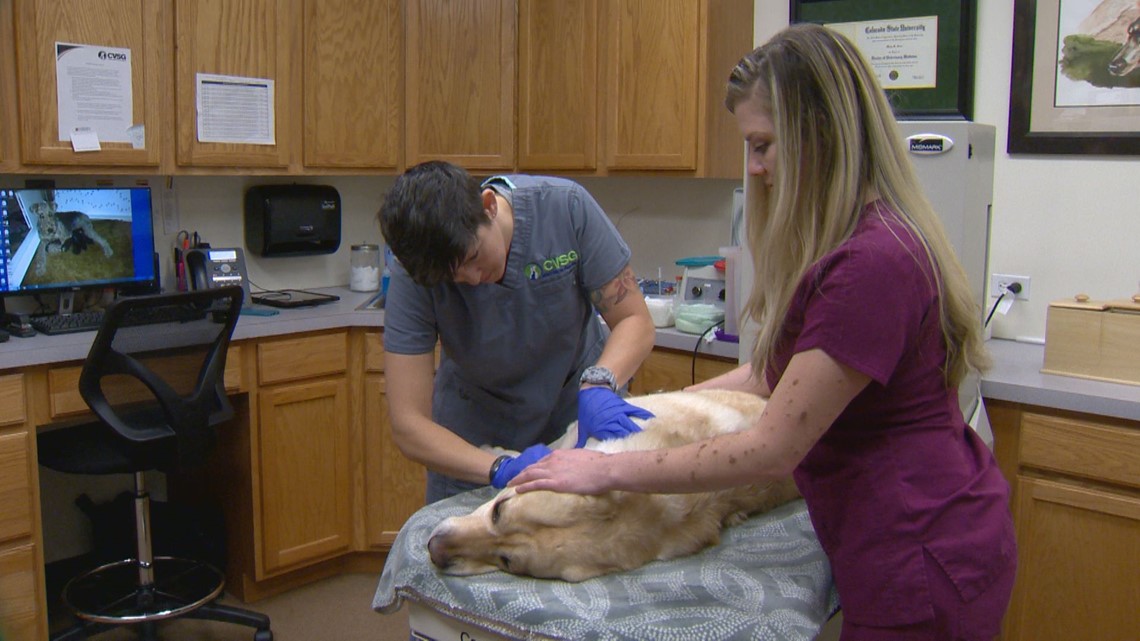 Eligible dog donors need to be healthy, weigh at least 50 pounds and be younger than 7 years-old. For cats, Lewis said in-house donors are more convenient.
"It's a minimal effort on people's part and on the pet's part," Lewis said. "With our in-house blood donors, they have to work once every few months and the rest of the time they get spoiled rotten."
Blood donations are especially important to emergency medicine and in the surgical field. Lewis said collected donations are used to help other pets who are in an emergency situation and need blood immediately.
"Dogs and cats have all the same needs we do," Lewis said. "Having that sense of giving back to the community, giving back and helping pay it forward is really priceless."