A few weeks ago, MaxFund got a call about an elderly woman in Roggen with dozens of dogs. MaxFund's Shelter Manager Selina Davison wanted to see what was going on for herself.
"When we got there, we were met with about 40 chihuahua poodle mixes," Davison said. "They were just running around the backyard. The conditions were pretty poor."
Most of them are in good condition, just in need of food, baths and vaccinations. And some were pregnant.
The owner said she became overwhelmed and couldn't care for all of them. It essentially became a dog-hoarding situation.
Neighbors called Weld County Animal Control, which planned to take the dogs and euthanize them after an assessment. MaxFund agreed to take the dogs and find them homes to prevent them from being euthanized.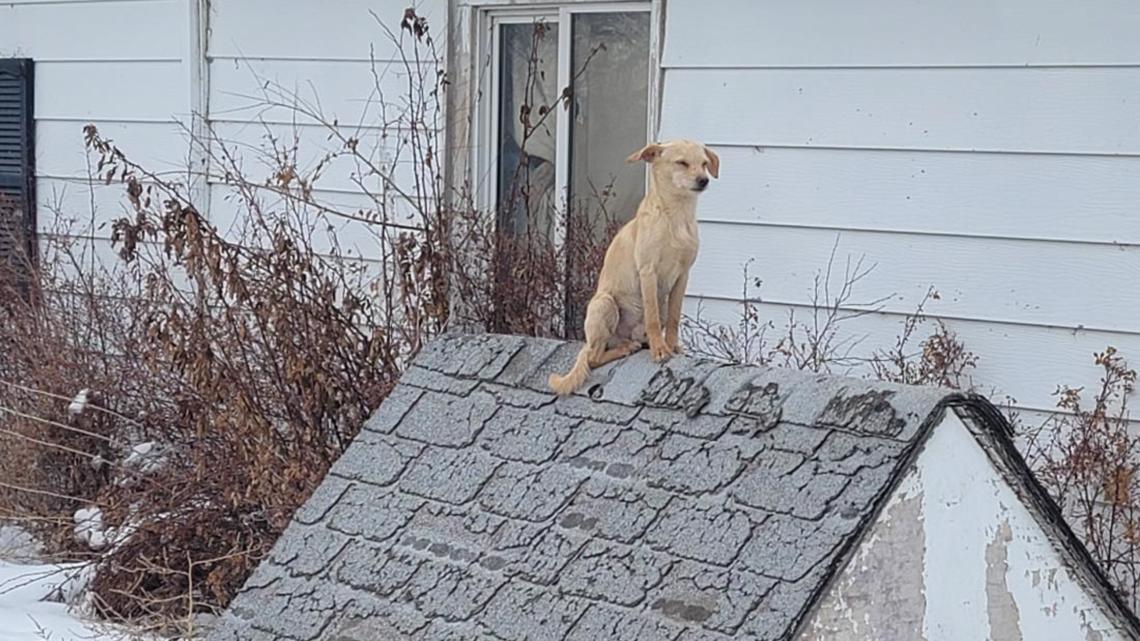 Davison quickly made calls to get a plan together, and other rescue groups and veterinarians jumped in to help. MaxFund took an RV up to Roggen to load up all the dogs and bring them back to MaxFund where staff and volunteers.
"So they went from the RVs to the grooming room, gave them baths and temporary housing," Davison said.
MaxFund leaned on volunteers and staff to provide the dogs with temporary housing until they were ready for adoption.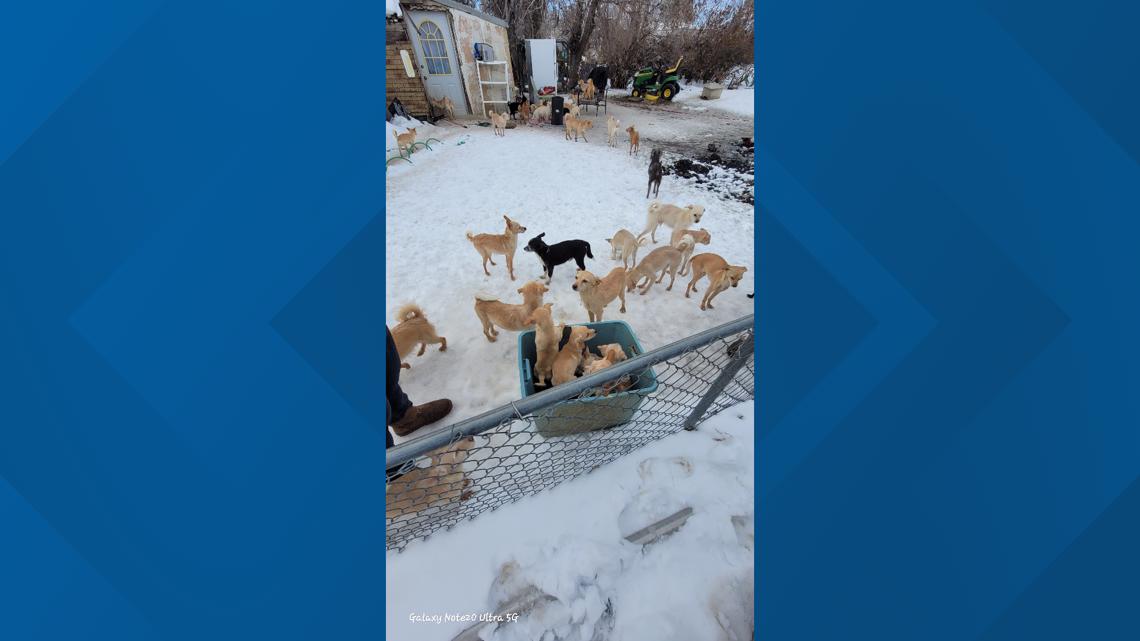 Once the dogs arrived, shelter veterinarian Dr. S.J. Cox was tasked with entrance exams. That day, she did at least 30.
"These were basically full exams where I listen to their heart and lungs, and assess their eyes, skin coat, and muscular-skeletal systems. And basically, decided if they're ok to go forward with spaying and neutering," Cox said.
She said some of the dogs were thin, experiencing secondary hair loss, and dental issues. But MaxFund and others jumped in to give these pups another chance.
"I feel like we're pretty fortunate that a lot of them will be able to be adopted almost immediately, and then the ones with medical issues we will go ahead and take care of and correct them," Cox said.
The dogs arrived at MaxFund on March 3, and all but 15 were adopted as of March 13. MaxFund has no doubt the others will have a new home by the end of the week.
"It's so rewarding to see them go from the scared … you couldn't tell half of them were white ... They are still scared. But when you hold them they absolutely love. I just want to thank everybody that has helped us. We would not have been able to do it without the staff and the volunteer community that we have," Davison said.
If you'd like to adopt, you can visit MaxFund in-person or head over to their website.
9NEWS+
9NEWS+ has multiple live daily shows including 9NEWS Mornings, Next with Kyle Clark and 9NEWS+ Daily, an original streaming program. 9NEWS+ is where you can watch live breaking news, weather updates, and press conferences. You can also replay recent newscasts and find videos on demand of our top stories, local politics, investigations and Colorado specific features.