Call it a 'coat of confidence,' or a super hero costume for the walk around the block - whatever you want to name it - these vests are bold protectors for your pooch.
Doggy vests with spikes, and colorful whiskers, designed by a couple in San Diego, who claim the vest can save a dog's life.
They call it the "coyote vest."
Paul and Pamela Mott created it after one of their dogs was killed by a coyote while on a walk.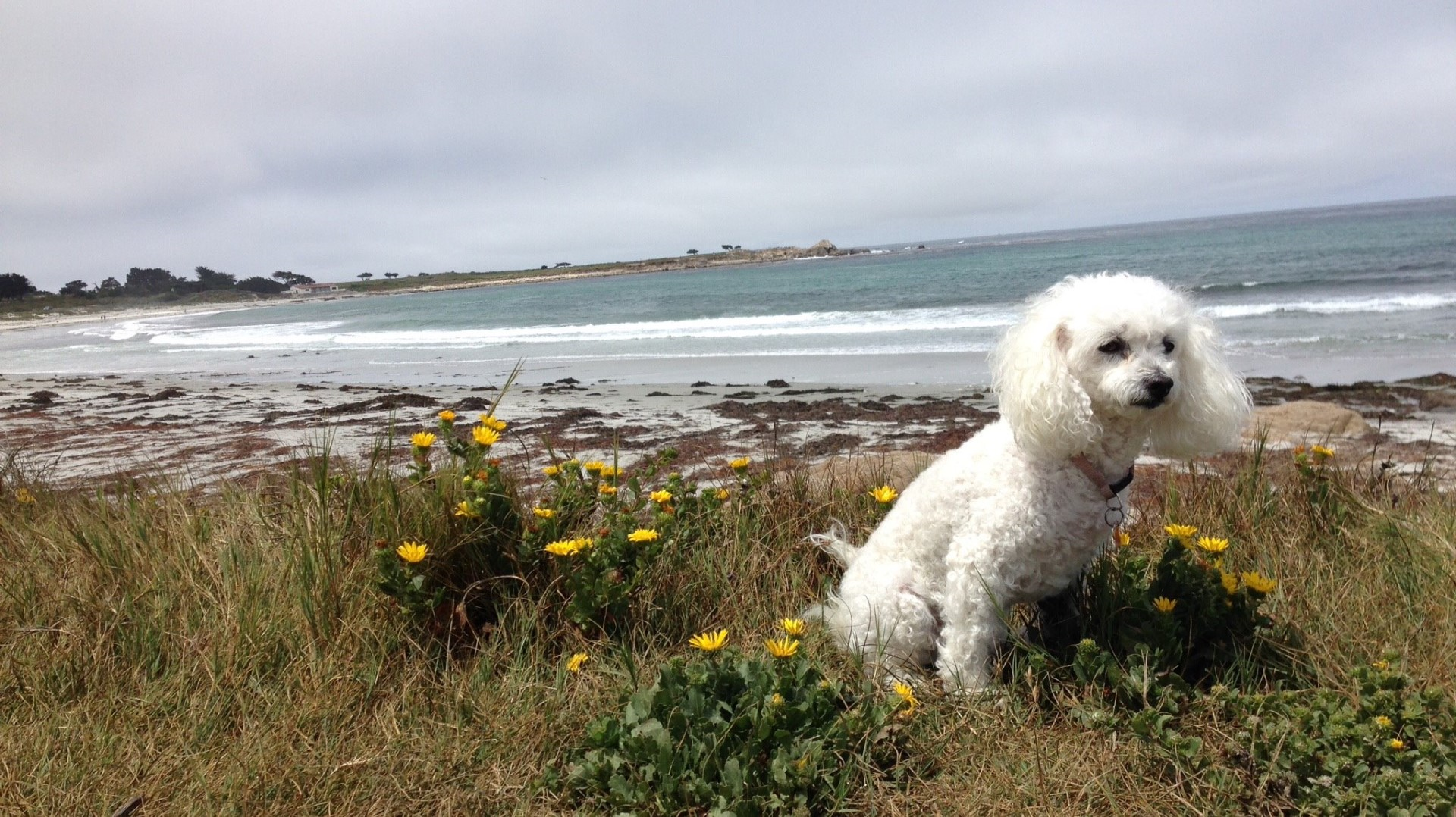 "We were in the parking lot and I had two dogs in the car when I heard a yelp. When I turned around I saw my third dog, Buffy, in the jaws of a coyote being carried away," said Paul Mott. "I tried to chase after the coyote as hard as I could, but he disappeared into the bushes and I never saw Buffy again."
Mott, who is an engineer, began researching different ways to protect his other two pets from the same fate.
"It's like a car crash you're dog is dead in an instant," said Mott.
PHOTOS: San Diego couple creates pet body armor to protect against coyote attacks
Mott says he read several academic papers, including research done on the bite strength of a coyote, and even purchased the skull of a coyote off Ebay to help come up with a plan and design.
"I really just tried to gather every piece of anecdotal evidence I could find," he said.
Once he came up with the idea, it took about nine months to create the vests.
The current design is made of Kevlar and lined with spikes - you can also attach colorful 'whisker-like' pieces to the vest.
The Motts say those colorful 'whiskers' may look silly, but serve a very important role as part of the vest.
"So the purpose of the whiskers was originally done to be an irritant. So I'm thinking that if I'm a coyote, these are going to poke me in the eyes, they are going to poke me in the mouth, maybe even go down my throat, give me a gag relflex. They were intended to just occupy the space where the coyote has to come in for the attack. Also, they have the benefit of changing the appearance of the dog. They make the dog look like a different species of animal and the coyote doesn't know if these are safe or not, he has no idea if they are plastic or poison-tipped and it introduces doubt in the coyotes mind and we believe this has been very effective because our customers who had encounters with coyotes while wearing these whiskers say the coyote just walks away and is not interested in attacking," Paul said.
The Motts originally made the vests just to help their family feel safe, but it quickly gained popularity with other dog owners.
"The idea was to protect my own 2 dogs so I could go out and enjoy my walks in the evening again," said Mott. "But of course, it's visually very striking, and people started noticing it and asking 'well you can make one of these for my dog?'"
Over the years, the couple created several different designs, one of the most recent was put up against a police K9 officer with the Escondido Police Department.
"They were so surprised when they saw this little vest and the dog couldn't get through this little vest," Pamela Mott said. "We actually had to de-spike the vest because they didn't even want to do the test with the spikes on it because they didn't want to hurt their dogs."
While these vests are proving they can go up against the jaws of a coyote, wildlife officials and the Motts agree, being an aware dog-owner is the primary way to keep your pets safe.
"This doesn't let your dog be safe indefinitely, you need to be there as a person. This just buys you some time to break up the attack," Paul said. "If you left your dog alone in the backyard with a coyote for six hours he's going to win no matter what."
The Motts say about 2,500 dogs are wearing their vests around the world.
Many of them are Colorado dog owners, and even veterinarians.
If you're interested in purchasing the pet body armor, click here.