COLORADO, USA — Trimming the damaged part of a tree partway down may be a better alternative to trimming it all the way off or replanting the whole thing.
That's according to Debi Borden-Miller, administrative coordinator at the Colorado Nursery & Greenhouse Association, a nonprofit trade association that represents nearly 300 retail and wholesale nursery and greenhouse operators, retail garden centers, academic institutions, government agencies and related companies serving the nursery and greenhouse industry.
Borden-Miller said thousands of ash and evergreen trees in metro Denver were heavily damaged in an early freeze in October 2019.
"Most of the trees and shrubs around town were still growing, maybe at a reduced rate from what they were in the summer, but they weren't quite ready for winter conditions either," Borden-Miller said of the October 2019 freeze. "They were still active, they weren't slowing down yet, and wham! They got hit with that first really cold snap. We went down into the low 20s and teens."
Then, a second freeze in April, as well as damage by the emerald ash borer and the bark beetle, finished them off, she said.
"In April, as things were coming back alive again, and leafing out and budding out, we had that one (freeze)...that totally took out a lot of plant material," Borden-Miller said.
Ash trees were heavily damaged, and many didn't survive. Thousands of evergreens ended up with dead tops and tips, something that's observable in many metro Denver neighborhoods.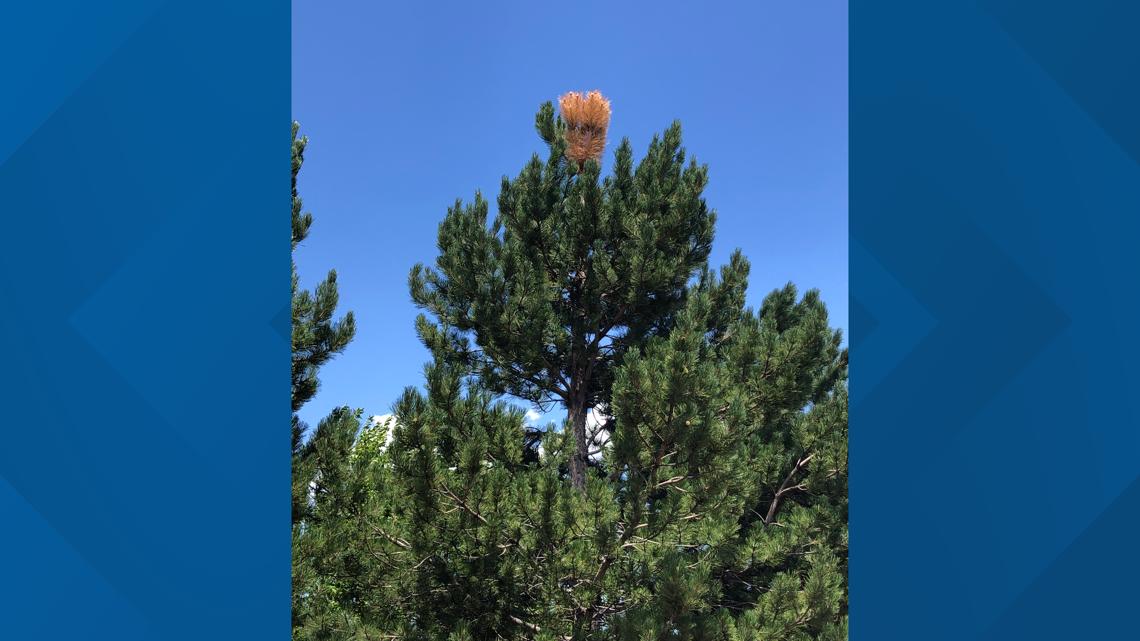 That made for expensive decisions for homeowners on what to do with their landscaping.
Borden-Miller said for evergreens, homeowners may be able to avoid tree removal by trimming the damaged part.
"So you would typically trim anything down to where there are live green branches, but my suggestion would be that you only trim that part way down," she said. "So we trim that 'leader' (very top of the tree) part way down, and then the next green branch growing a little bit below that, we can tie that up to the dead stub of the leader.
"Normally we would tell you not to leave dead stubs, but in this case, you can leave a little bit there so you can tie that next green branch to it, and that will eventually grow. You can train it to become the new leader of the tree."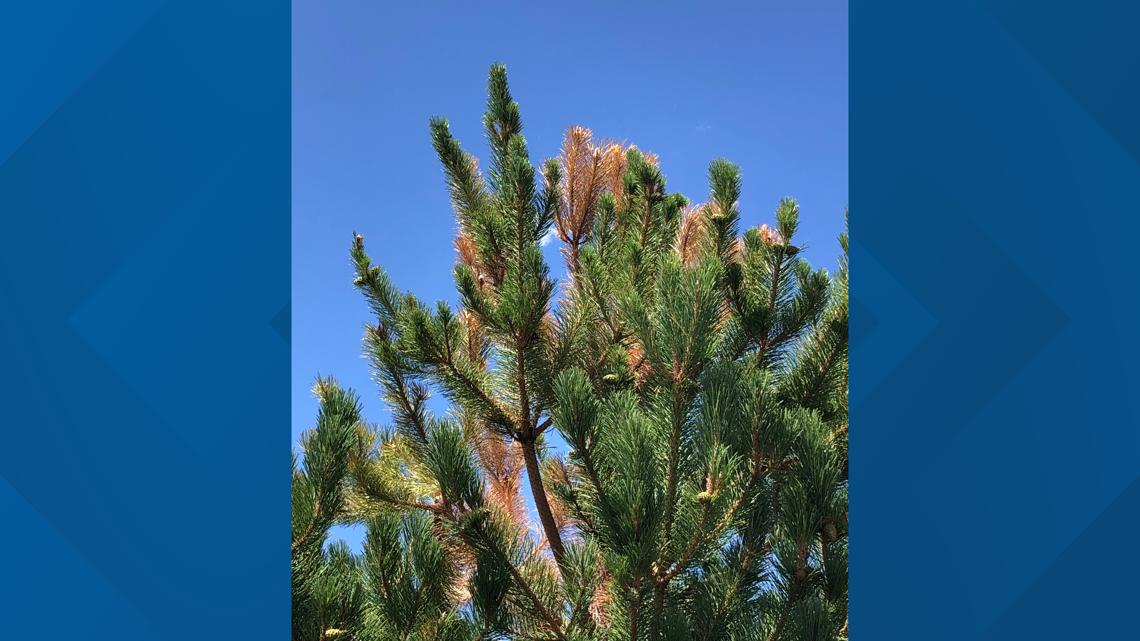 Borden-Miller said sometimes a tree will do that on its own, but it will take much longer. Given the alternative of removing a large tree and then replanting it with a much smaller variety, the "new leader" concept may be a much better solution.