Researchers have discovered that hospital stays for people with Alzheimer's can be hazardous. So much so that an alarming percentage of those patients die within one year of their hospital visits.
The problem is a condition called "delirium"- a state of extra confusion and agitation brought on by the intensity of hospital stays, most especially the busy environment in hospital E.R.'s. In fact, the problem of delirium is so severe for patients who already have a damaged brain, that both researchers and independent Alzheimer's experts agree that caregivers need to know the risk so they can help a loved one with dementia avoid the hospital altogether if possible.
9NEWS Senior Source Correspondent Mark Koebrich says that doctors at Lutheran Medical Center, who serve the biggest senior population in the metro area, have made changes to help their older patients avoid the delirium diagnosis if they have no choice but to go the hospital.
They've essentially taken their traditional 42,000-square-foot emergency room and cut it in half, leaving one side equipped as a traditional ER, and turning the other half into a "Senior ER."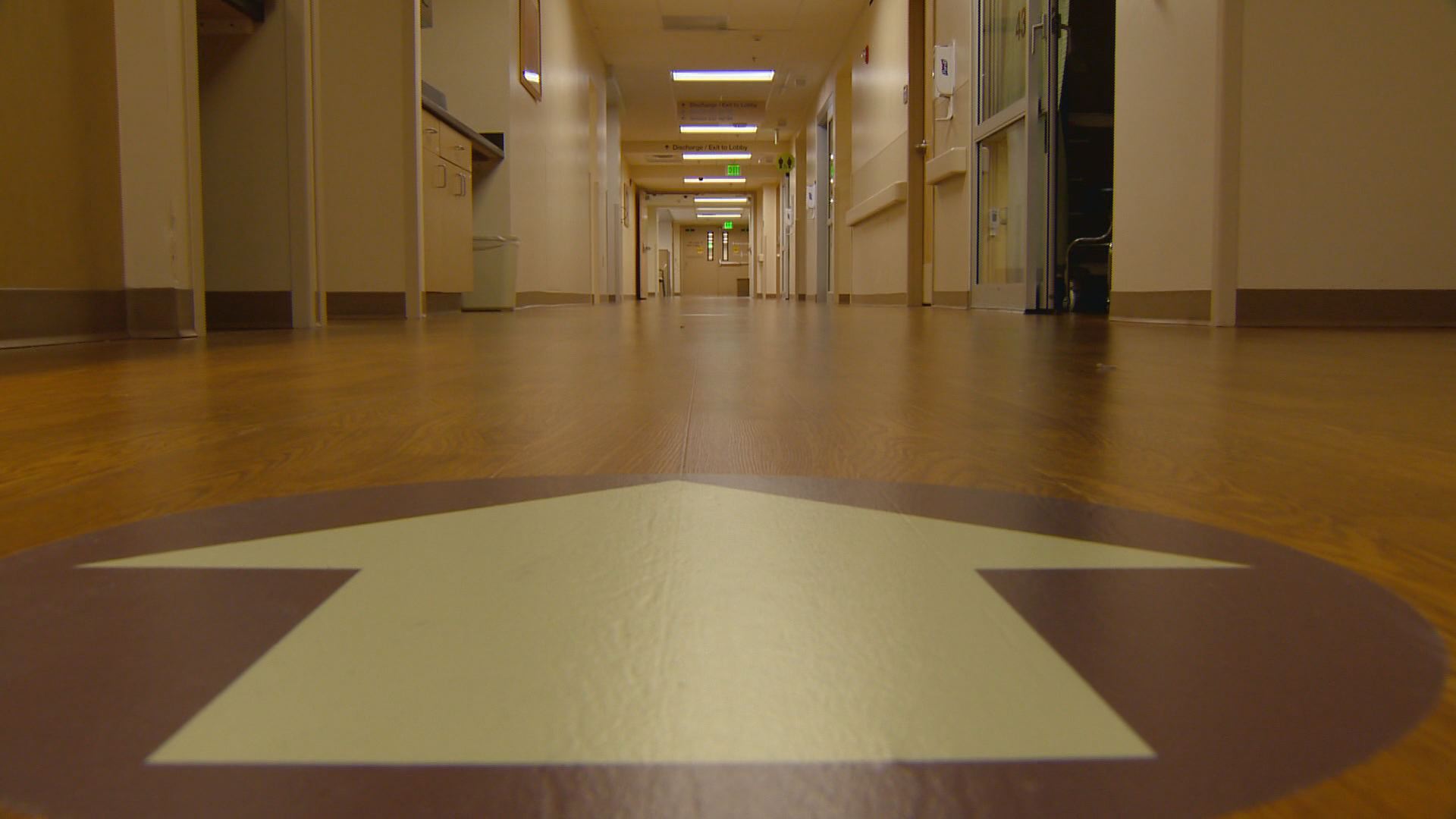 The "Senior ER" is filled with special features to comfort and care for an aging population.
"What we've done is created basically a two tiered concept," says Dr. Scott Miner, Lutheran's Director of Emergency Services. We have a very unique environment for patients of those ages to receive medical care, as well as having developed some new clinical tools to screen for the high risk and under-diagnosed medical conditions that seniors often have."
Special features in the Senior ER include hospital bed mattresses that are extra thick memory foam. They are soft and deep to accommodate any unknown medical conditions that older patients may arrive with.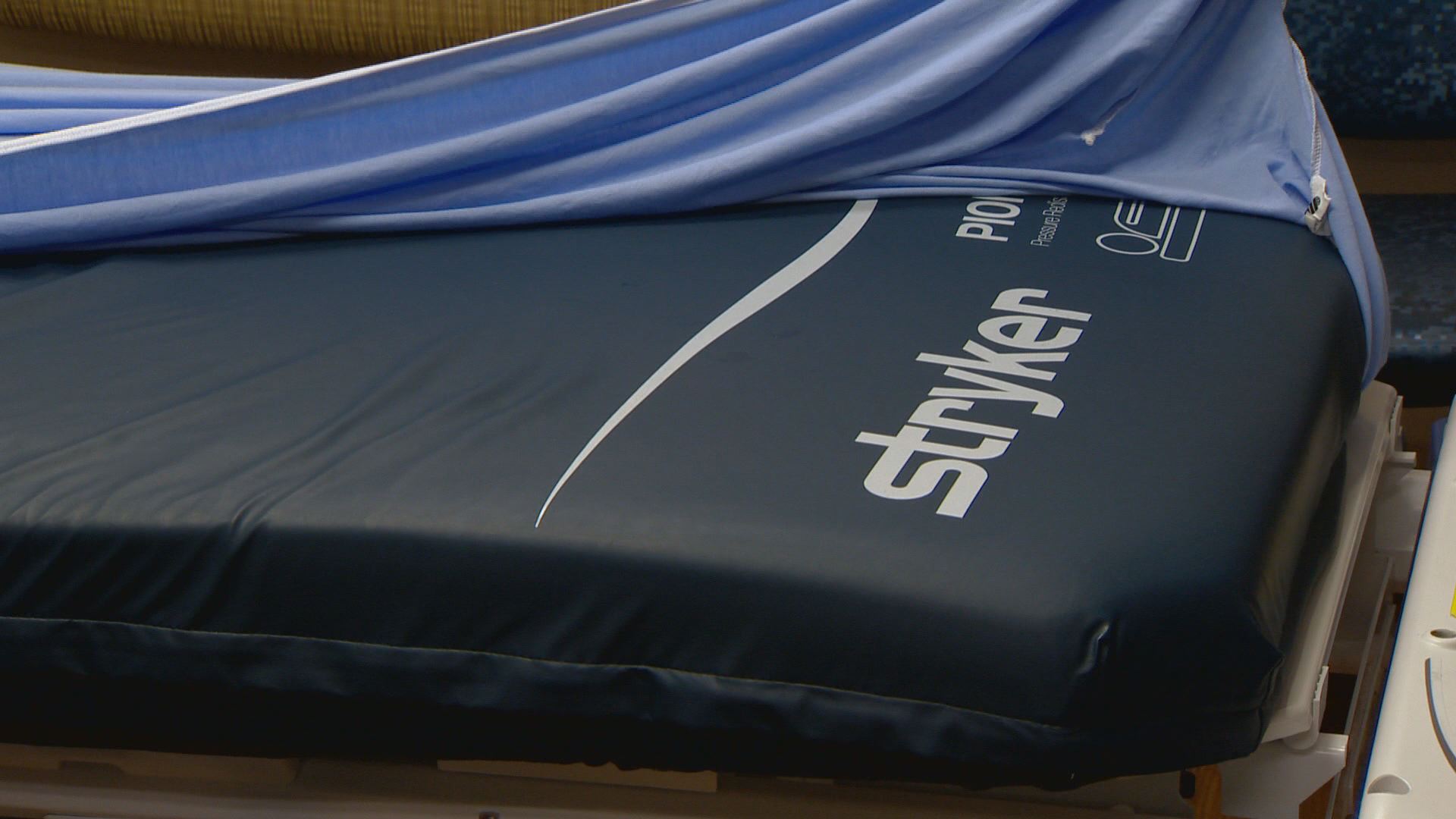 The rooms in the Senior ER are extra quiet, even though they are bristling with technology, such as screening and listening devices that operate at lower frequencies of noise to reduce the often confusing signals and warnings they emit that very often cause high anxiety.
"We're lucky enough to have an isolated physical space which is much quieter and a lot less chaotic than a typical, busy emergency department," says Dr. Miner
Even the low tech details got big upgrades. The floors in the Senior ER are non-skid to provide sure footing and prevent falls, the #1 reason for all senior visits.
Bathrooms are all senior safe, and the lighting here is warm and in-direct.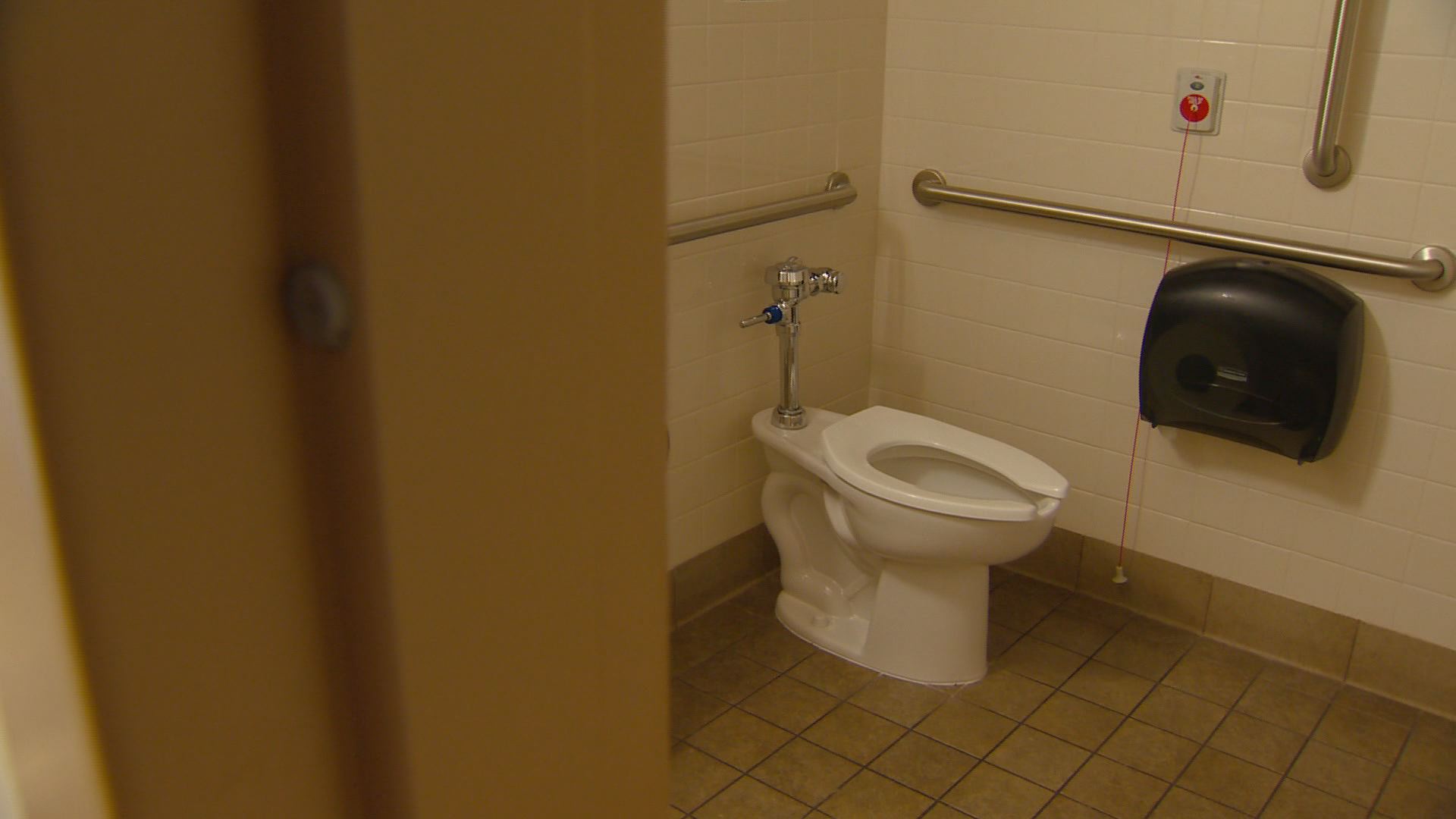 There are large digital clocks telling the exact time, day and date. And paint schemes that are proven to be calming, called the "Eden Scheme," are in evidence throughout the facility.
It's a theme that even carries over into the privacy drapes in each room, each providing recreations of soothing and restful destinations.
Dr. Miner says, those little touches have paid huge dividends.
"So we really have created an environment that is much more appropriate and amenable to patients who are aged to receive care. It's also nicer for their families too."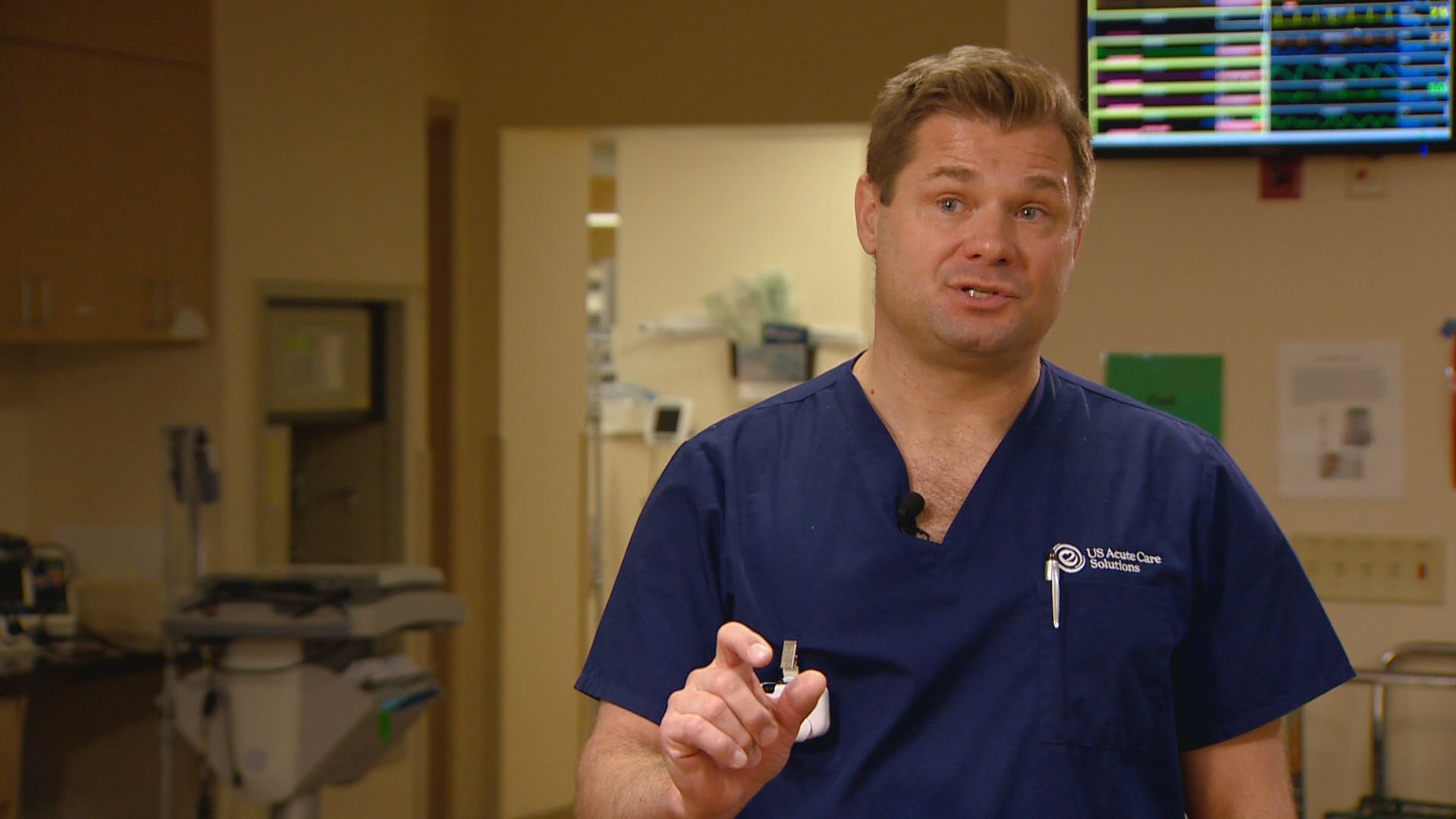 The staff has had special training to deal with the frailties of their aging patients.
And large white message boards in every room give every detail of a patients stay, again, helping to eliminate anxiety and much of the confusion many older patients feel when in the hospital environment.
"We tell patients what are we going to be doing while they are here such as CAT scans, X-ray, ultrasounds, EKG's and blood work. We tell them whether they are going to be receiving medications, what are we going to be doing to get them more comfortable, and then more importantly, how long that may take," Dr.Miner told 9NEWS.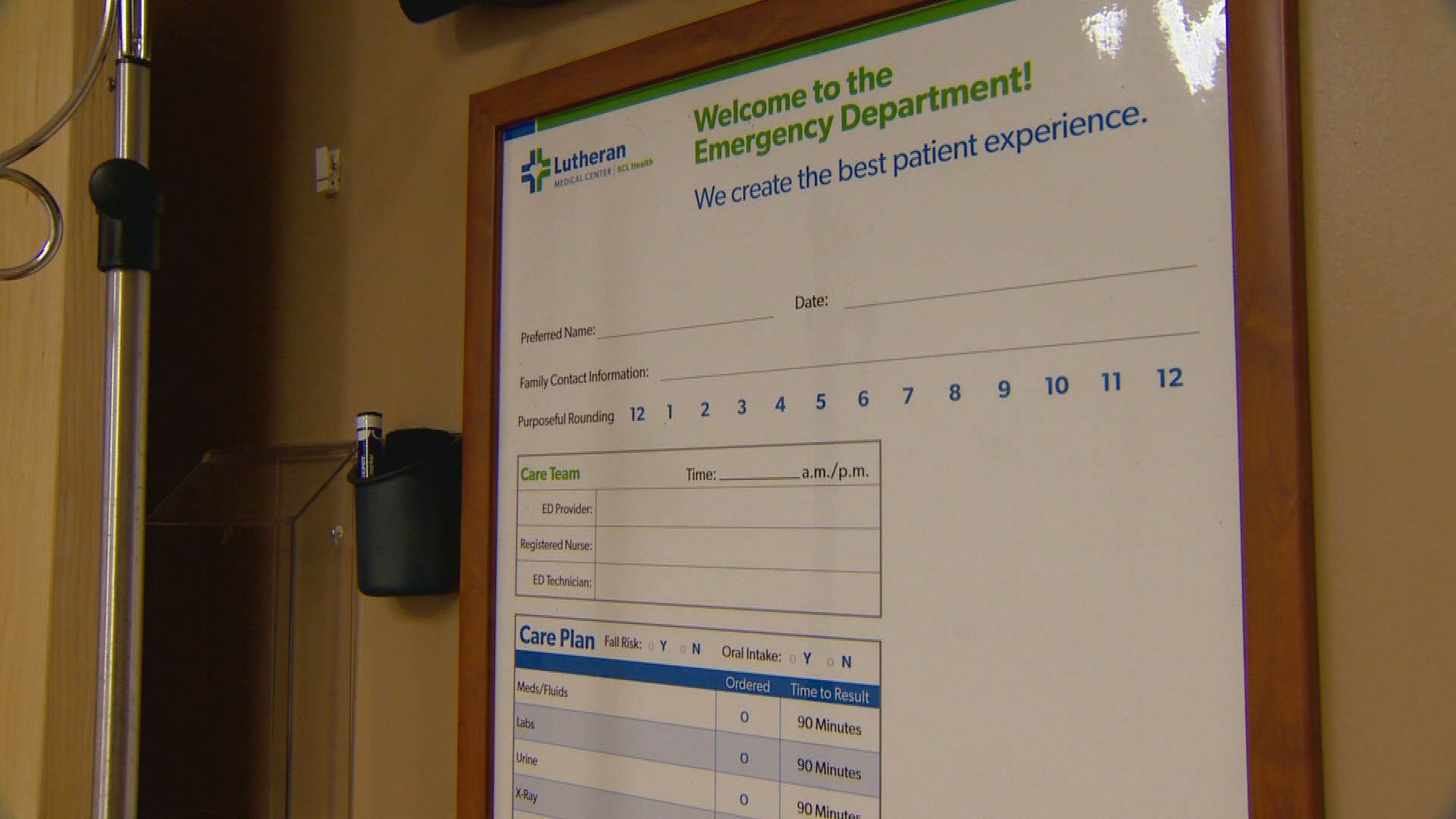 No detail is left unexplained, and everything that happens here happens with great speed. A test that typically can results in long hours or even days of waiting for results, such as cardiac monitoring or labs, happens virtually in the blink of an eye. Getting the patient out of the ER and back home is a top priority.
"It's a lot of the things that might take weeks to even months," says Dr. Miner. "We can get it done in two to four hours."
All of these features are aimed at shortening a hospital stay and eliminating the condition known as "delirium," a red flag for underlying issues that can result in death. And if it is detected, the new set of screening procedures begins.
"We don't want to send patients with acute confusional states, otherwise known as delirium,home from the hospital," says Dr. Miner. And when they have it in the hospital, we want to make sure we identify it and drill down for the reason. Because as I mentioned, it is reversible, and if we identify the cause we can often reverse it. But it is a red flag that there is significant deterioration in a persons health state."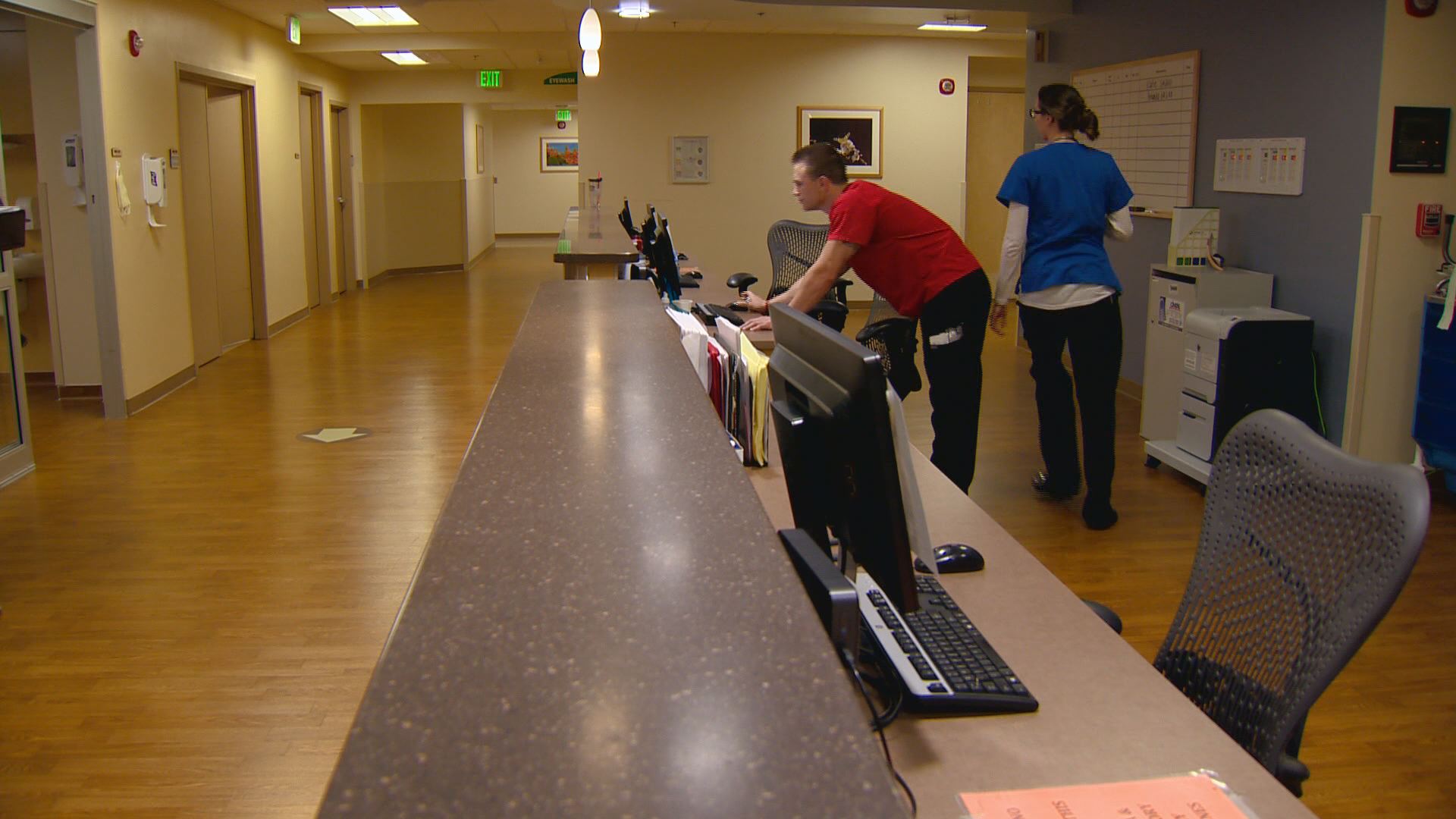 A red flag that can now be readily identified, in an ER built to prevent it-or-diagnosis it quickly.
They now have such a big reputation for speed and accuracy and comfort, that many of their patients- no matter their age- now request the senior ER upon arrival at the hospital.
Many hospitals across the country are now looking to deploy any tools they have to help those with dementia and Alzheimer's. The disease is costing Medicare and Medicaid about 150-billion dollars a year, an unsustainable rate for our public health care system. Solving the issues with "delirium" will be just another step in controlling more of those costs.