COLORADO, USA — A castle in the heart of Denver, a tower built for prime UFO viewing, tiny homes and a real-live zoo: Those are just a few of the weird and wonderful places you can stay in Colorado.
We rounded up nine total — things perfect for families to couples to adventurous souls and more.
1) Castle Marne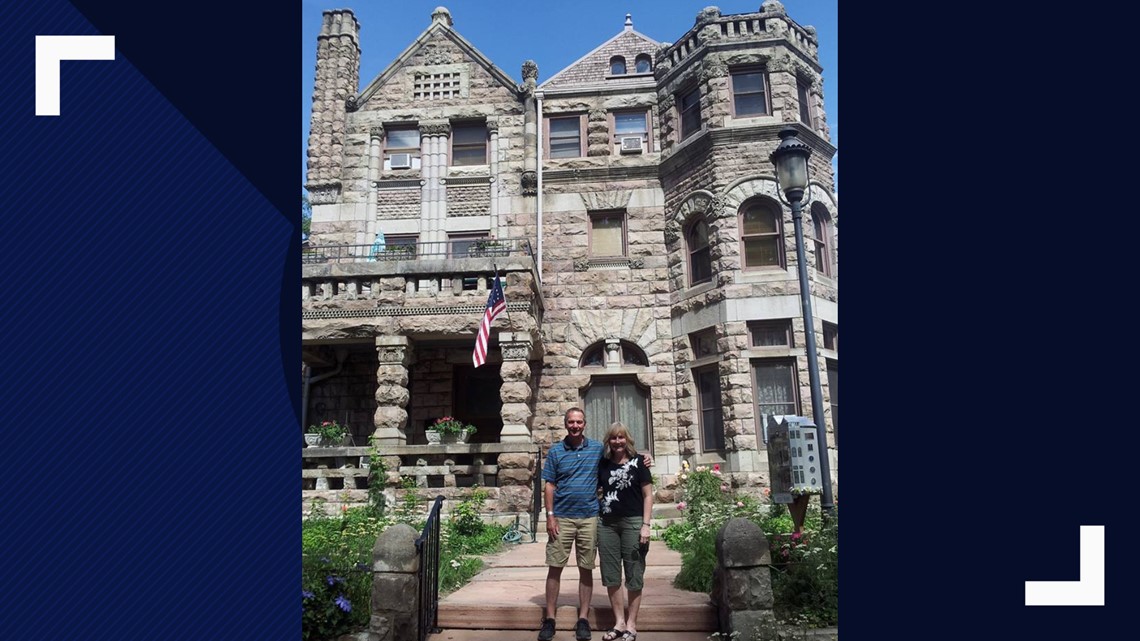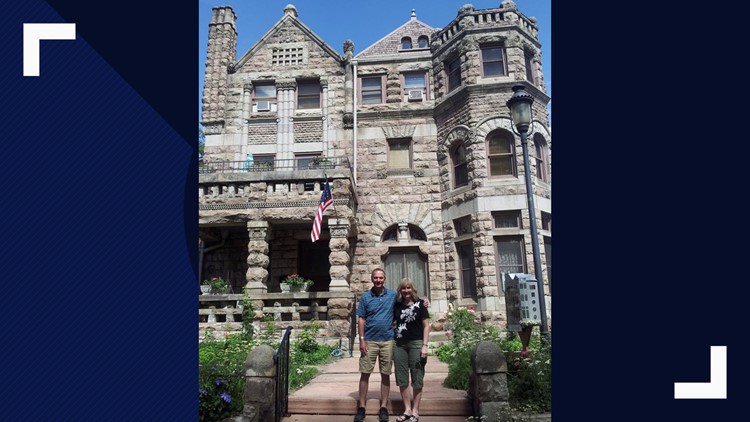 There's an actual castle right in the heart of Denver and you can actually stay there.
Castle Marne, built with native lava stone quarried in Castle Rock, gives guests a sense they stepped back into the 1700s with what its website describes as a "Richardsonian Romanesque architectural style" and "Queen Anne" overtones. (Queen Anne was the Queen of England, Ireland and Scotland from 1702 to 1714.)
The interior features detailed carvings and works of art, such as "The Peacock Window," a "stunning example of the Impressionist Movement in stained glass," the site says.
Room designs are classic and elegant, and the hotel has Jacuzzi suites with private tubs. Plus, its central location means it's literally walking distance to all sorts of downtown fun.
2) UFO WatchTower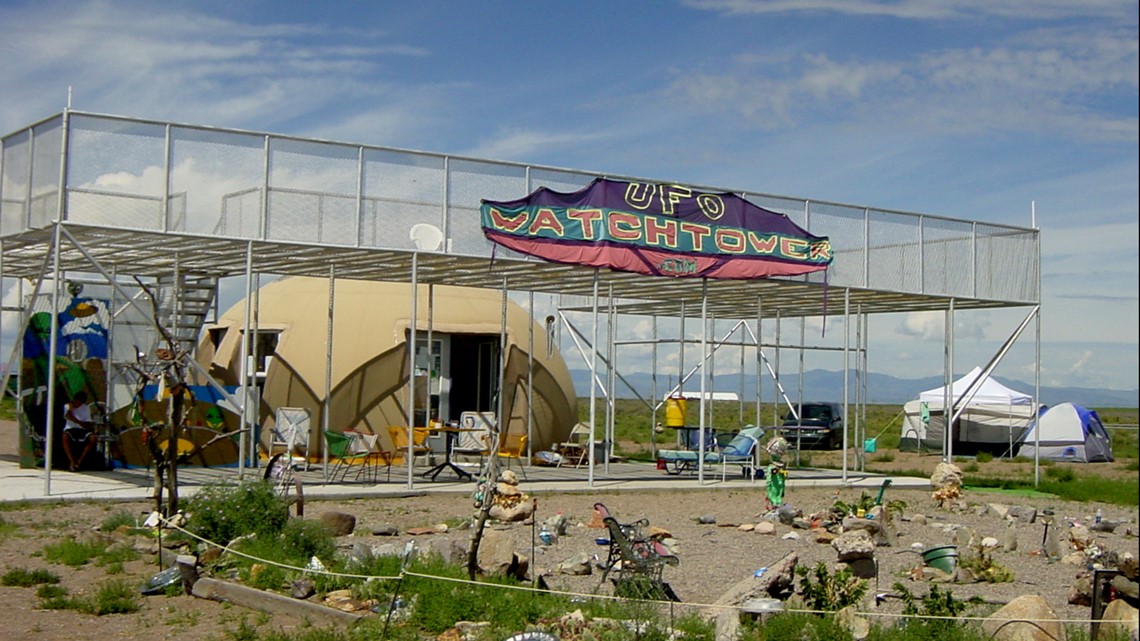 2.5 miles north of Hooper on Highway 17, San Luis Valley
So you're into aliens? Or at least believe there is a slight possibility that we may not be the only life in a universe that spans galaxies and is too large for our brains to comprehend?
Then the UFO WatchTower campground is just the spot for you. The campground is located on 600 acres of open space in the San Luis Valley near the Great Sand Dunes National Park. That park is a hotbed for alien enthusiasts hoping to catch a glimpse of a UFO in the sky known for its lack of light pollution.
The campground is the brainchild of Judy Messoline who turned her childhood love of shows like "Sightings" and "X-Files" into the "first (that I am aware of) UFO WatchTower," according to the website.
And yes, the site includes an actual watchtower, giving campers a leg up on the other UFO-viewing competition.
3) Happy Hippie Tie Dye House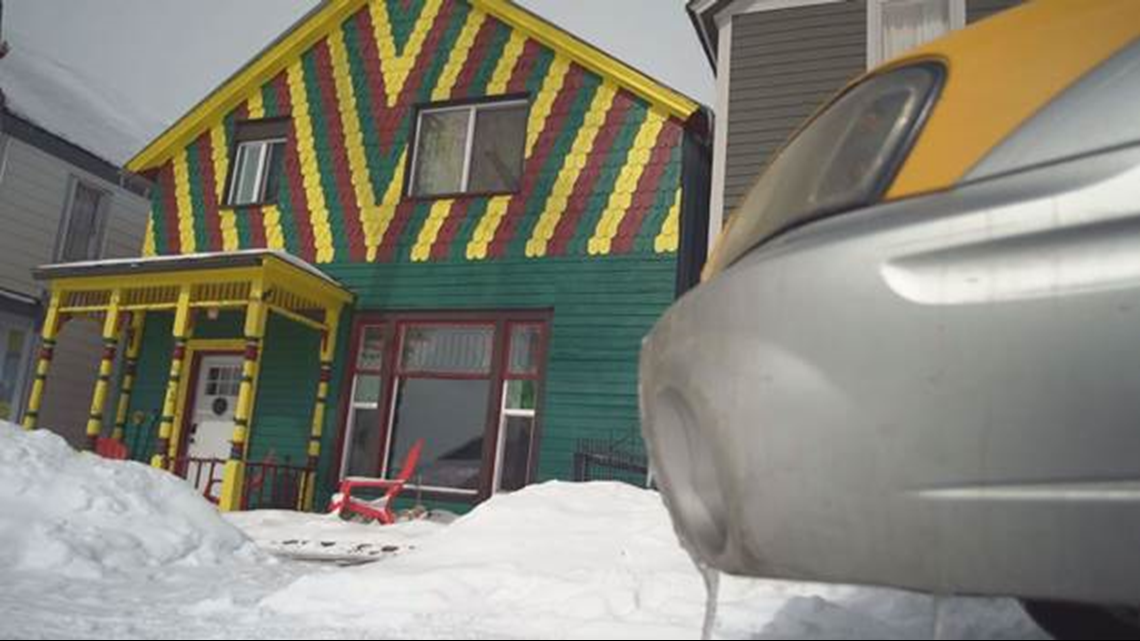 130 E. 7th St., Leadville
A porch sitting area, fire pit and grill, and color-themed rooms complete with rolling papers, lighters and grinders are all offerings at the 'ole Happy Hippie Tie Dye House near downtown Leadville.
It's not exactly the kind of thing you might expect to find in a 1880s Victorian home, but here we are.
And let's face it: The house does stand out (like really stand out) on the block. It's painted bright green with red, yellow and green stripes (think Rastafarian) and a brightly-lit porch that just screams, "Come on in."
Inside amenities include a living room, dining room and three bathrooms, plus colorful tie-dye artwork (which you can buy).
There's also a kitchen where you can store groceries — because munchies.
4) Redstone Castle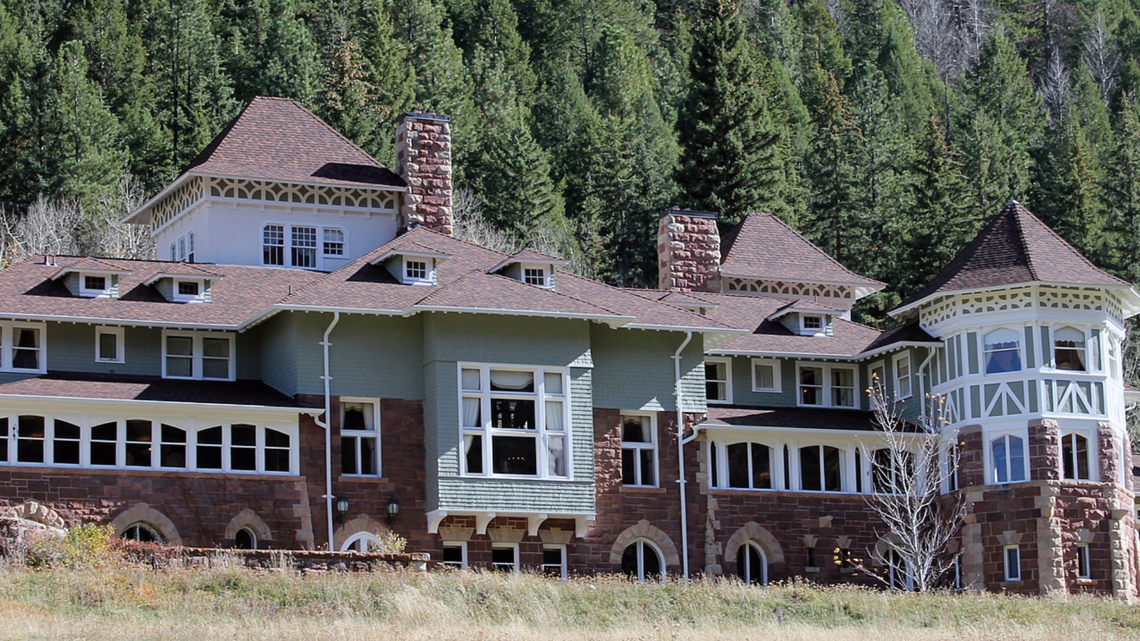 58 Redstone Blvd., Redstone
The Redstone Castle website describes itself as "a Colorado historical jewel." Let's unpack that statement, shall we?
If being a go-to spot for weddings or sitting on a pretty, cleared-out patch of land with the White River National Forest mountains serving as your backdrop makes you a "jewel," then okay.
Or if offering guests a hot breakfast in a sprawling sunroom after they enjoy an evening in a classically-decorated suite makes you a gem, then fine.
And if hotel activities that include private fishing and castle tours to learn about how well-to-do coal magnates try to impress their friends make you a treasure, then you really have us.
Ok, maybe the "jewel" thing IS fair. Head to the Redstone Castle for a stay and we'll let you be the judge.
5) Villard Ranch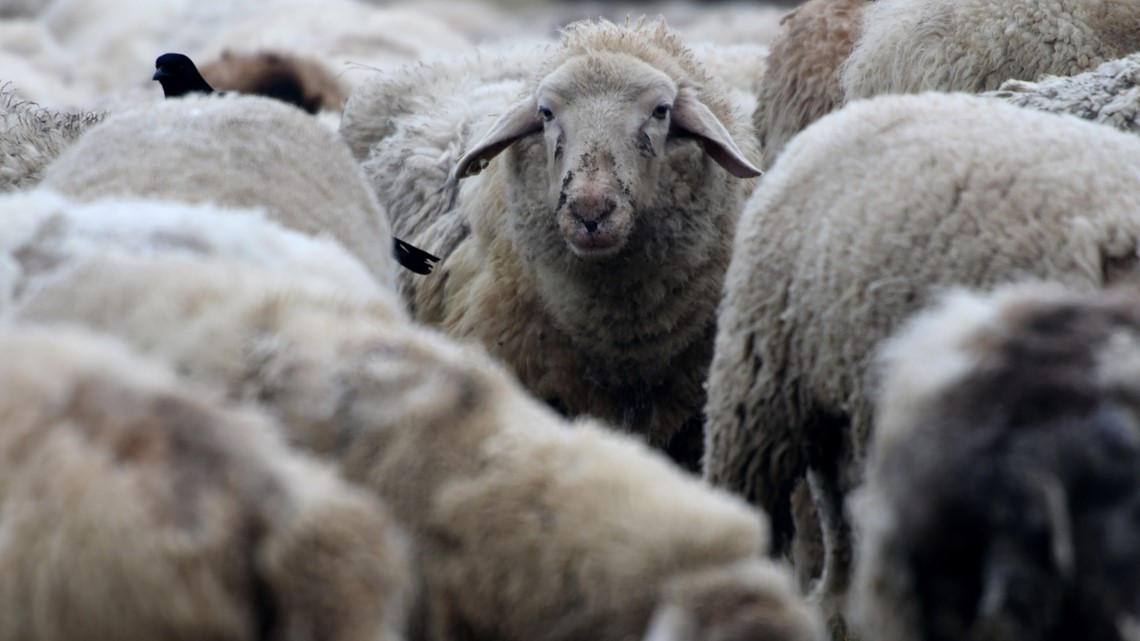 Ever been just a wee bit curious about what it's like to live or work on a sheep farm? (Me too.) Who doesn't want to frolic around with those little balls of loveable fluff?
Villard Ranch gives you the opportunity to do just that in its "sheep wagon" campsite and "work like the crew from Discovery Channel's Dirty Jobs" (if you're into that sort of thing).
We see sheep trailing in your future.
6) Strawberry Park Hot Springs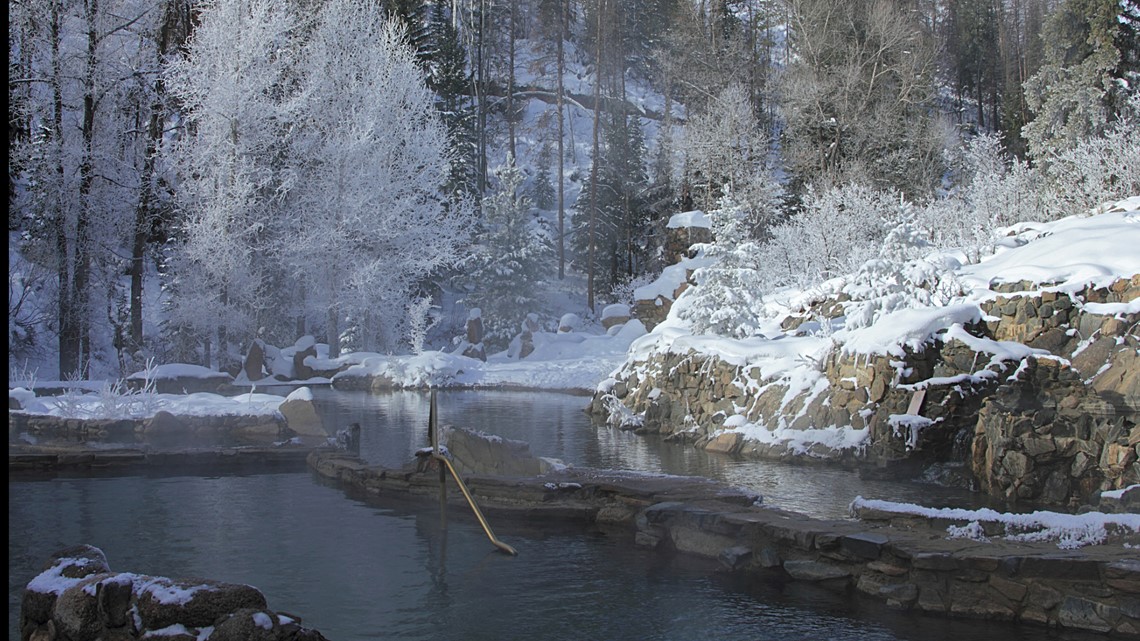 44200 County Road 36, Steamboat Springs
info@strawberryhotsprings.com
A relaxing bath in 105-degree mineral water with the forest surrounding you on all sides? Where do we sign up?
Head about seven miles north of downtown Steamboat along CO Road 36 (the last couple miles are dirt and can get muddy) and you'll find yourself immersed in the stunning setting of thermal pools and mountain backdrops.
You can head up for a day trip or rent one of the rustic little cabins nearby for an overnight stay.
Fair warning: Things can get a little "R-Rated" after dark (clothing is optional).
7) WeeCasa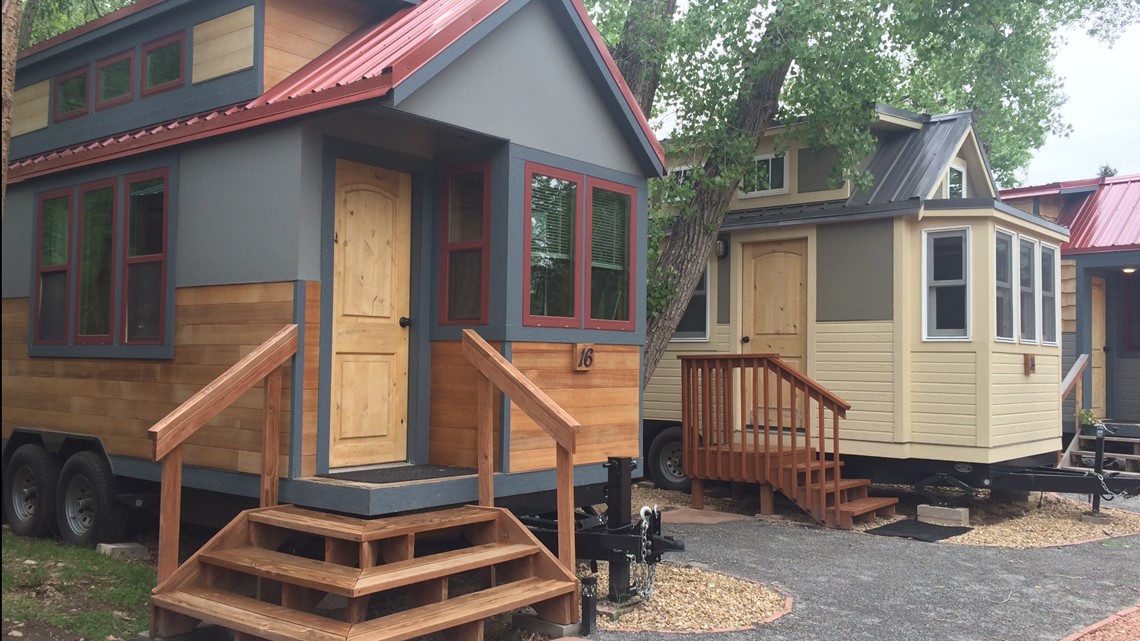 There's a reason tiny homes are all the rage. They're quaint. They're cute. They're simple. They're a novelty worth checking out.
You can do just that at WeeCasa. The spot bills itself as the "World's Largest Tiny House Resort" and features rows and rows of tiny homes shared by owners and builders.
The homes range in size from 165 square feet to 400 square feet. Don't be fooled by the size — they use their space efficiently, offering things like sleeping lofts, kitchenettes (with cookware), private bathrooms and household necessities.
You can also meet other guests by communing in one of the lawn areas, which have grills and games (think corn hole and Bocce ball), as well as private river access.
8) Dunton Hot Springs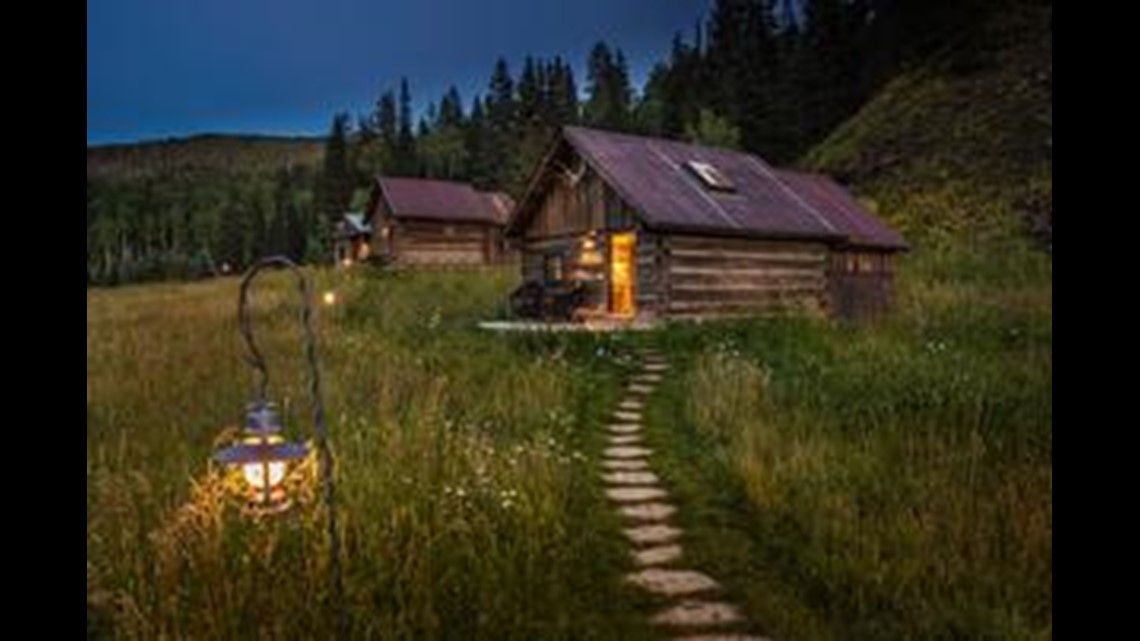 reservations@duntondestinations.com
If you're even the slightest bit into ghost towns, you're going to love this one: Dunton Hot Springs was literally a ghost town at one point.
The mining settlement, like many in this great state, started strong, peaking in 1905 and ending up deserted by 1918. The town then served as a cattle ranch and dude ranch before closing completely in the early 1990s.
Its current owners spent seven years converting the entire town into the resort it is today, complete with authentic cabins that "afford magnificent views of the mountains and the surrounding meadows."
Here's the thing: Staying there costs a pretty penny. One night can run you anywhere from $660 to upwards of $2,000 (meals and beverages — adult or otherwise — are included).
If you can swing it, the juice is worth the squeeze on this one.
9) Zoo Chateau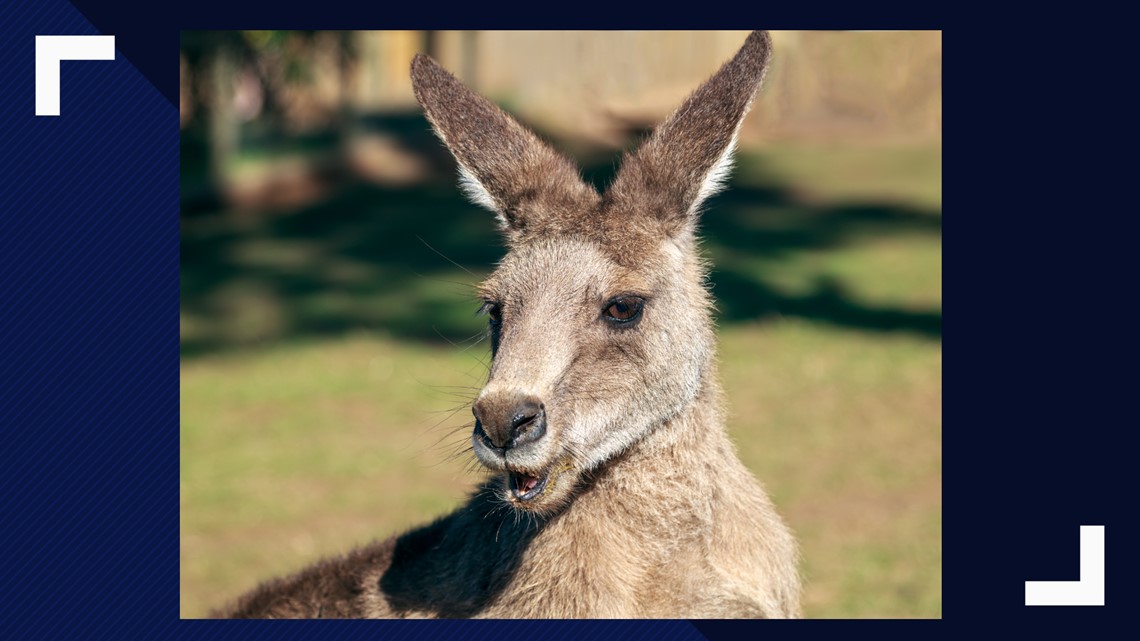 21050 Indian Head Rd, Golden
There is actually a place in this state where you can go, rent a house and then interact with a bunch of cute animals. We're talking kangaroos, rabbits, horses and a zonkey, people. (A zonkey is a zebra-donkey, for the record.)
And as if that wasn't enough, the house itself is nothing to sneeze at. It's got a huge kitchen, four bedrooms, three-and-a-half baths, a home theater, you name it.
Renting the house for one night gets you one interaction with the little critters. So if you rent for, say, four days, you get four animal encounters. That includes petting them, feeding them and learning about them in an exclusive setting.
If that's not enough to pique your interest, we don't know what will.