GREELEY, Colo. — The Greeley Stampede opens its 98th annual event on Wednesday, June 26 at the Island Grove Regional Park.
The 13-day festival has been a Colorado tradition since 1922 focused on celebrating and preserving our state's Western heritage through rodeo, concerts, a carnival, vendor fair, food and more.
The Greeley Stampede, which runs through Sunday, July 7, also features a large Independence Day celebration.
Greeley Stampede Independence Day Parade 2019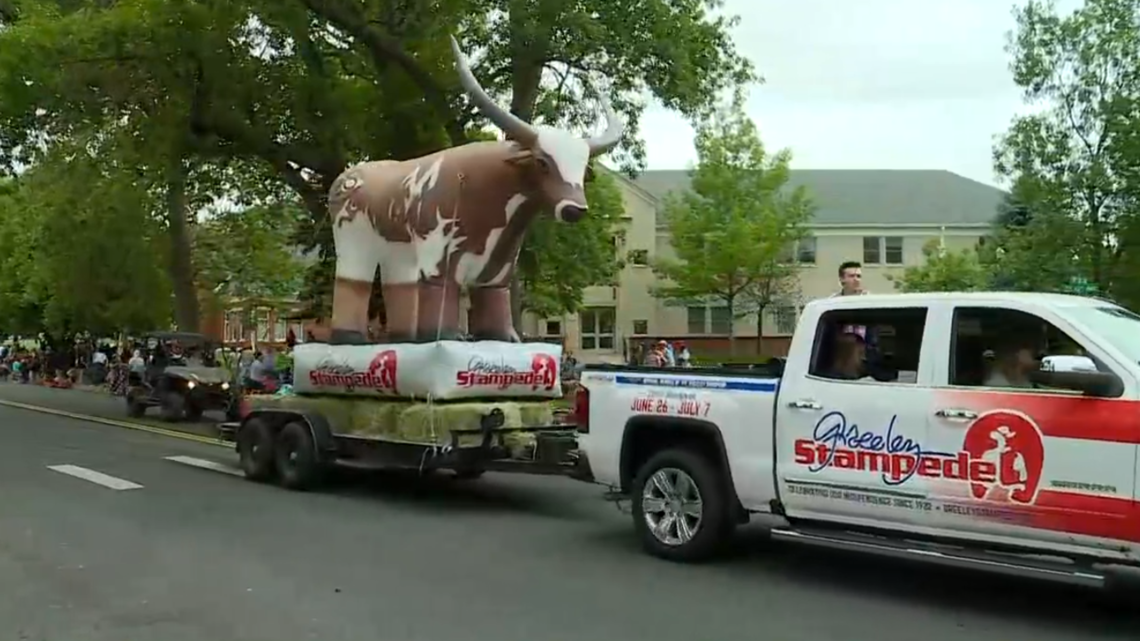 RELATED | 98 years ago the Greeley Stampede was a rodeo to honor potato farmers
Editors Note: 9NEWS is a sponsor of the Greeley Stampede.
Although there are many more, here are nine things you can do if you attend the 98th annual Greeley Stampede:
The concert series is always one of the highlights of the Greeley Stampede and 2019 will be no different as several country music and rock acts are coming to Colorado for the event.
REO Speedwagon will open the concert series on Friday, June 28. Brett Eldredge will headline a concert on Saturday, June 29 and Kip Moore will play on Independence Day. Other performers this year include Cody Johnson and Brothers Osborne.
RELATED | Greeley Stampede announces 2019 concert lineup
Likely the main event during the Stampede, the Professional Rodeo Cowboys Association Rodeo Series runs from Thursday, June 27 through the end of the festival. Tickets are $15 to $20 and there are special nights for military appreciation and cancer awareness.
Each PRCA Rodeo Performance includes the events in Bareback Bronc, Steer Wrestling, Team Roping, Saddle Bronc, Tie Down Roping, Mutton Bustin, Barrel Racing, Bull Riding and more.
Over 100 drivers will compete in the multi-heat demo derby that's been a fan favorite during the Stampede for the last decade. The main derby takes place Sunday, July 7 at 2 p.m. Tickets range from $20 to $25. The demolition derby features a $28,000 purse. There is also a "Mini Bashers" Kids Division for children between three and eight years old.
American Bull Fighting is a truly heart-pounding event. During a 90-second match, rodeo athletes are judged on how well they maneuver around a Mexican fighting bull. This means they will often attempt daring and dangerous tricks like jumping over the bull or staying within inches of the bull's head before moving at the last possible second. This event takes place on Thursday, July 4 at 1 p.m.
Stepping off at 9 a.m. sharp, the Greeley Stampede 4th of July Parade features over 130 floats, marching bands and equestrians from around Colorado and surrounding states.
The parade starts on the University of Northern Colorado campus at 10th Avenue and 19th Street and runs along 10th Avenue to 5th Street just past Lincoln Park.
The Greeley Stampede will also be putting on a 4th of July fireworks show. The fireworks will be launched over Island Grove Park starting around 9:30 p.m. on Thursday, July 4. An additional fireworks show will take place around 9:30 p.m. on Wednesday, June 26.
RELATED | Where to watch 4th of July fireworks in Colorado in 2019
The Greeley Stampede's carnival features a large selection of rides for all age groups, plus midway games and food stands, with all the classic carnivals foods.The carnival is open every day of the Stampede. You can get individual ride tickets or an unlimited ride wristband for $30.
The Kids Korral at the Greeley Stampede has a lot of free activities for the young ones including a sandbox play area, petting zoo, pedal tractors, face painting, balloon artists, an 'Innovation Station,' stick horse rodeo, playground and a sheep stampede where a limited number of kids can try an 8-second sheep ride.
The 20th annual Western Art Exhibit and Sale takes place throughout the Greeley Stampede. The exhibit features more than 200 paintings and sculptures from around the country. The exhibit is free with admission into the Stampede and is open until the end of the festival on Sunday, July 7.
RELATED | Lonestar, Eli Young Band among Park Stage performers at Greeley Stampede
RELATED | Calling all bartenders: The Greeley Stampede needs your help
PHOTOS | Greeley Stampede in Greeley, Colo.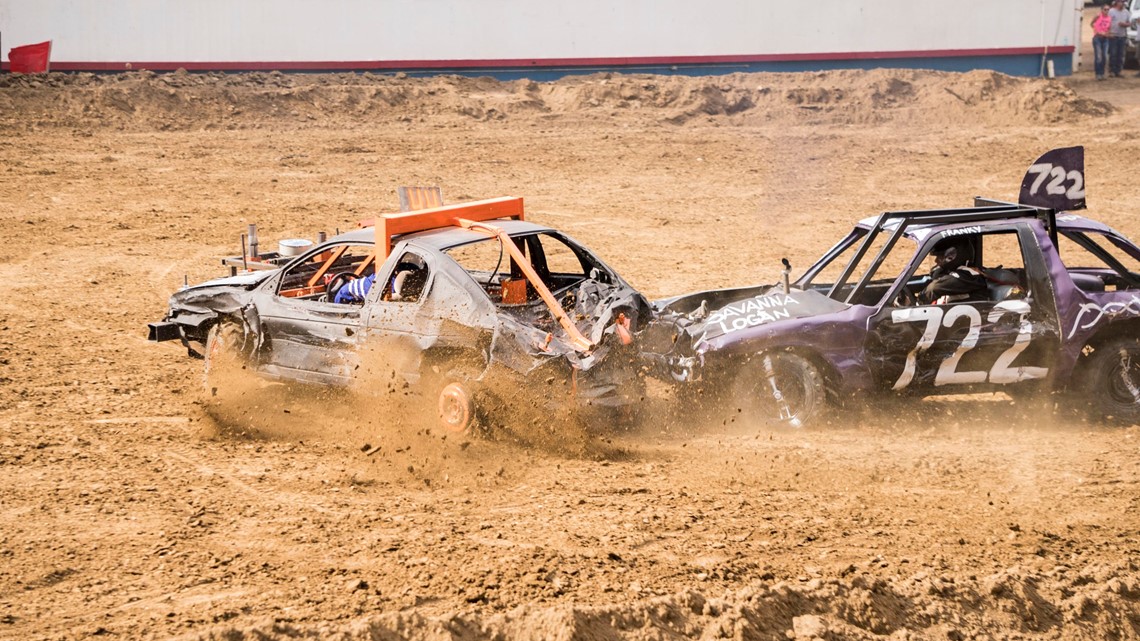 The 98th annual Greeley Stampede runs Wednesday, June 26 through Sunday, July 7 at the Island Grove Regional Park in Greeley.
For tickets, visit GreeleyStampede.org.
RELATED | Where to watch 4th of July fireworks in Colorado in 2019
MAP | Firework shows in Colorado in 2019
Greeley Stampede
SUGGESTED VIDEOS | Local stories from 9NEWS