MORRISON, Colo. — The Denver Film Society has added four more movies to this summer's "Film on the Rocks" schedule.
Mean Girls, The Mighty Ducks, Top Gun and Free Solo will be screened at Red Rocks Amphitheatre as part of the Denver Film Society's 2019 Film on the Rocks lineup.
The films join the previously-announced flicks Titanic, Bohemian Rhapsody and Ghostbusters.
Friday, May 10 - Titanic
Tuesday, May 28 - Bohemian Rhapsody
Monday, June 3 - Ghostbusters
Monday, June 17 - Mean Girls
Monday, July 1 - Top Gun
Monday, August 5 - The Mighty Ducks
Monday, August 19 - Free Solo
Film on the Rocks tickets are on sale now at DenverFilm.org.
RELATED: Who's playing Red Rocks in 2019?
PREVIOUS: 'Bohemian Rhapsody,' 'Titanic' open 2019 'Film on the Rocks' lineup
PHOTOS | Red Rocks Amphitheatre in Colorado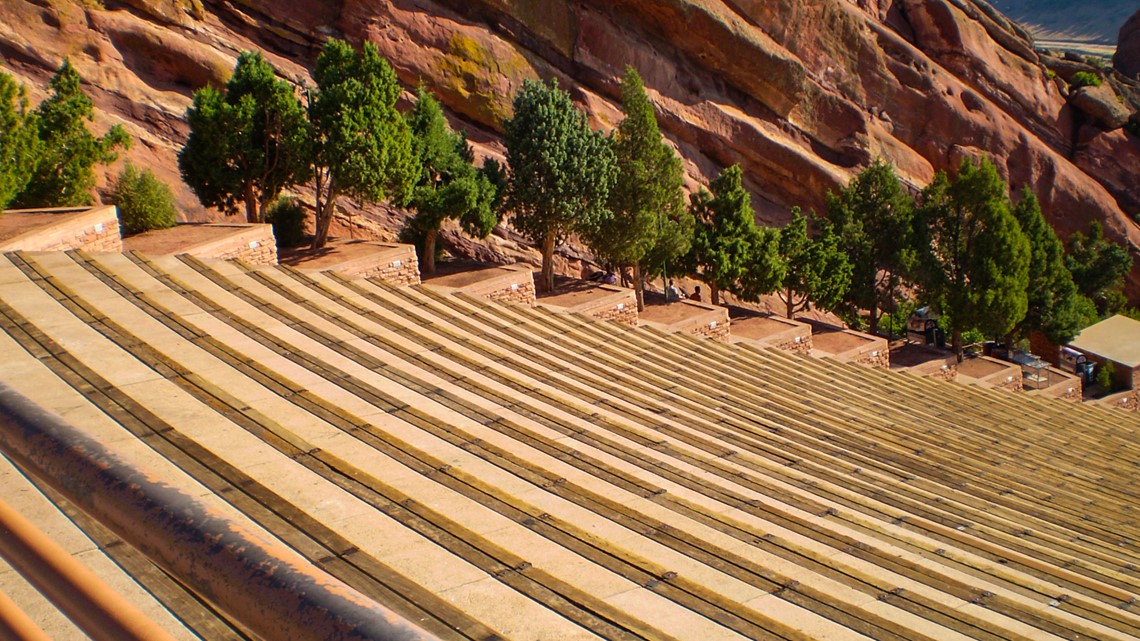 Getty Images/iStockphoto
SUGGESTED VIDEOS | Local stories from 9NEWS