This story was originally published in January 2018.
Not to exacerbate stereotypes, but I don't have the look that most would see and immediately think, "oh, that girl has seen a stock show or two in her day."
Just take my word for it.
And though I've lived in Denver for about a year a half, it's strictly been in Denver, not Colorado. I love this beautiful state, but you're more likely to catch me in Cap Hill than camping -- that's just my city slicker style.
So when my Colorado native coworker Allison invited me to go to this year's National Western Stock Show, I was cautiously optimistic. I wasn't sure what to expect, but my expectations were exceeded.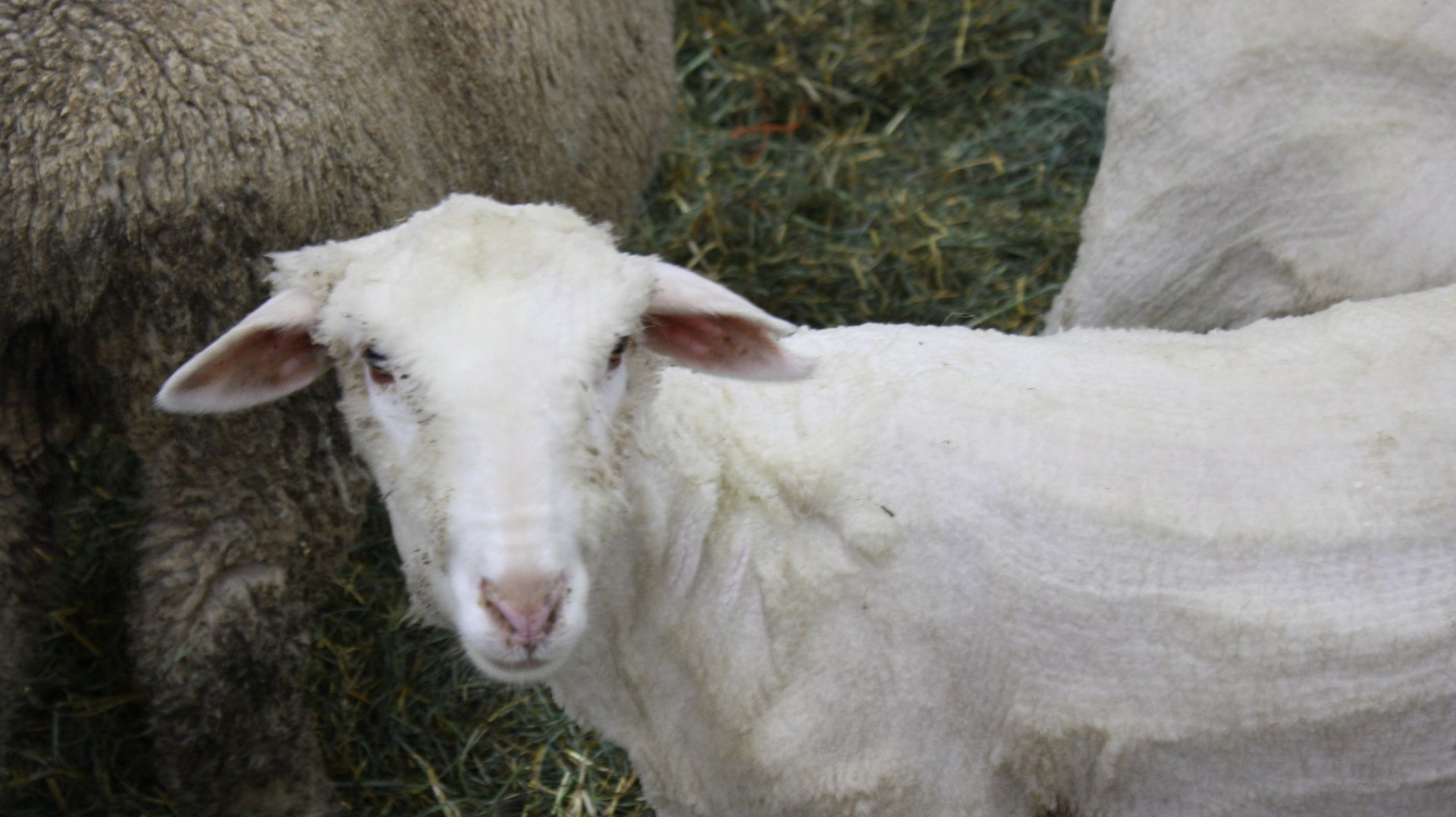 Here are the major takeaways I had from the 112th edition of the National Western Stock Show, or what I like to call -- Cowboy Heaven.
First impression:
When you step out of your car (or step off the free shuttle), you will smell it. It's the smell of the stock show! The lovely scent of award-winning animals and their waste. After about a minute or so, you get used to it and can focus on other things and mull internal questions. Like where did all these cowboy hats come from? Could I pull off cowboy boots? Why don't I ever see these people in RiNo? Is turquoise jewelry in right now? How is this place so packed in the middle of the afternoon on a weekday? Is it too early to drink a Coors Light?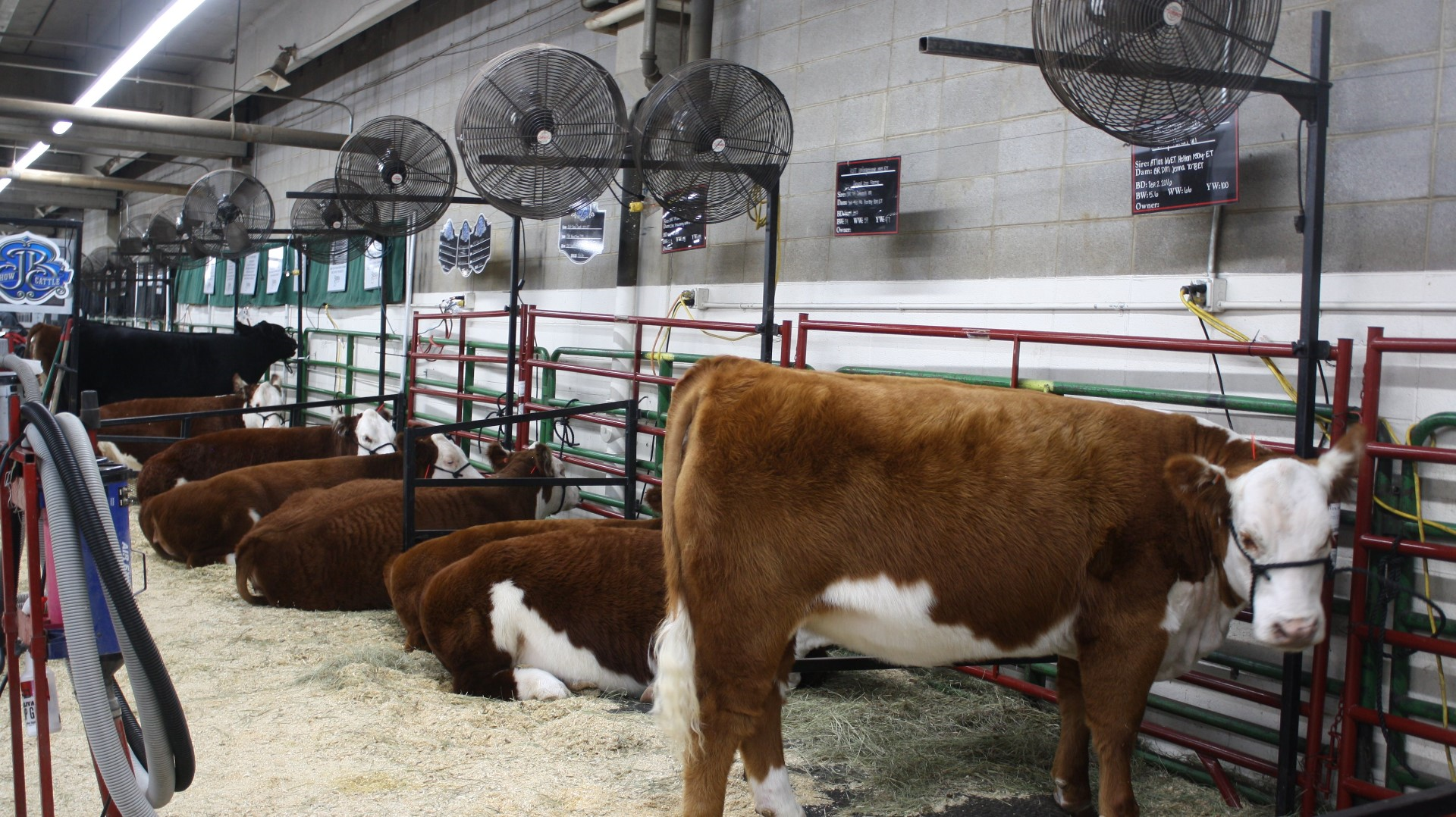 Did you know how many cows come to the Stock Show?
The first place we headed was "The Beef Palace." I've never been close enough to touch a cow, but I learned in a hurry they are massive but seemingly chill creatures. They like to sit and graze, which SAME. About the same time I got used to the smell, I realized that I wasn't always stepping in dirt, if you catch my drift. That's about the time I decided to watch where I was looking and refrain from Snapchatting for like, the next 10 minutes or so (#millennialproblems).
What was fascinating was watching the preparation that went into primping these beautiful cows. I peeked into the cow shower (my jaw dropped) then witnessed no less than 15 people actively blowdrying these huge animals.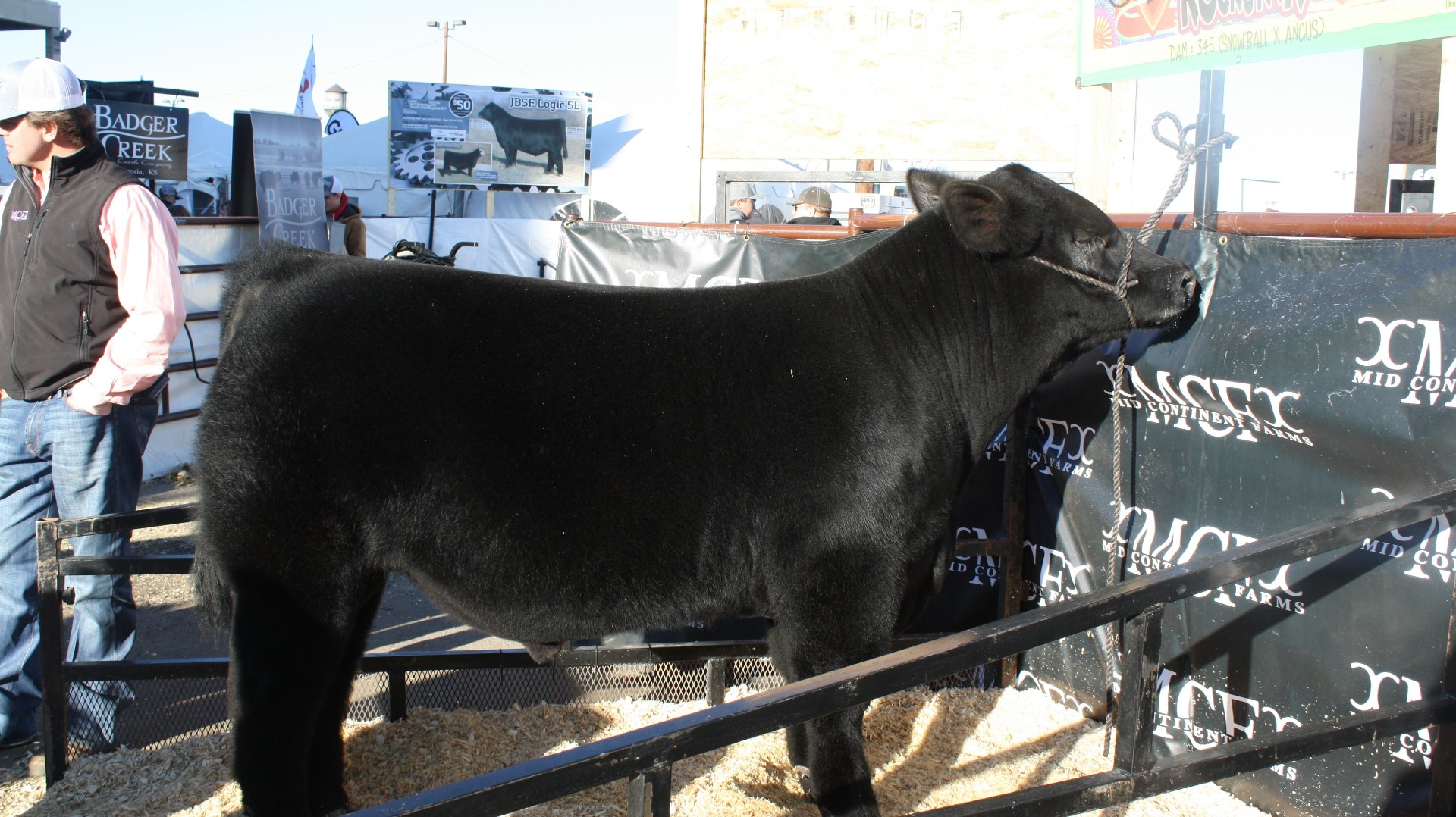 Petting 40 goats and two really vocal ducks
As someone who grew up deep in the suburbs, I never spent much time around animals outside of dogs or cats or the occasional horse. At the petting zoo (which is FREE, by the way), I interacted with about 15 times more animals than I ever have. In this petting zoo -- ya'll -- I can't even describe it. Goats and pigs and ducks and chickens and llamas and sheep just coexisted with one central goal: knock over a toddler's hand so they spill all their $3 seed.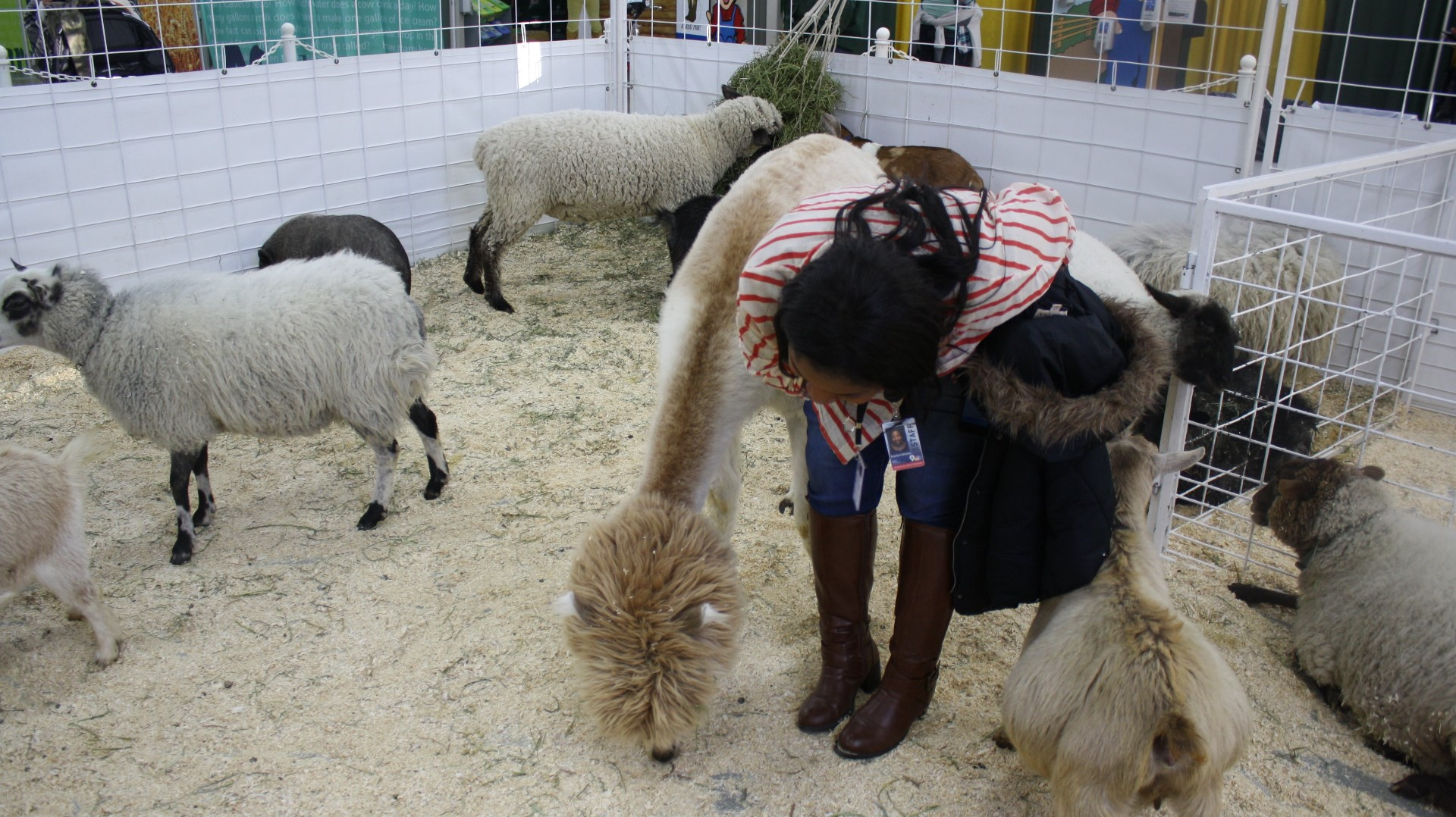 Final thoughts:
I attended college in Oklahoma (Go Pokes!) where the overwhelming major was agriculture management and the accessory of choice was a shiny belt buckle, but I never got to soak up what it meant to truly be rural. Today, I sure did and I couldn't be happier I got to experience this more than a century-long Colorado tradition.
SIDE NOTE: I luckily got free tickets from work to see Xtreme Dogs and Dancing Horses, which I blindly asked for because, hello, those both sound like entertaining evenings. That being said, look out for me in a newly purchased cowboy hat and a macro brew.
This story was originally published in January 2018.