ERIE, Colorado — Erie, in the northwest corner of Pennsylvania, took its name from the Eriez tribe – a group of Native Americans destroyed in part by pestilence, and then further wiped out by the Seneca nation after some conflict in the 1600s. What remained of the Erie people likely went into other tribes.
About 1,400 miles away, on Colorado's Front Range, is the town of Erie – given its name by founder Rev. Richard J. Van Valkenberg, who chose to honor his former home back East.
Erie straddles the line between Weld and Boulder counties, most of it in the former. You'll need about 20 minutes to get to the city of Boulder, 25 minutes to get to Denver, and 35 minutes to drive to Denver International Airport.
What began as a coal mining community has blossomed into a town of 28,000 people in 2019, and more growth is on the horizon.
HISTORY
Speaking of 2019, "transplant" is a modern-day dirty word in Colorado. Families compare the length of their roots in this state, but in the 1800s, the seeds from pioneers had just been planted.
Native American tribes, of course, visited the Erie area already, and Arapaho and Cheyenne tribes settled there for a time. Records tell us that in 1858, Jim Baker was the first white man to explore the region. Baker, who worked in the fur trade, is thought to have mined coal in Erie along Coal Creek before it was even formally "discovered."
This is completely off the topic, but it's worth noting that Baker has a distant, but storied connection to other traders in his industry. According to the Erie Historical Society, Baker's mentor was Jim Bridger – a player in the real-life version of The Revenant, the blockbuster released in 2016. If you recall, that movie earned Leo DiCaprio his first Academy Award for lead actor, and on that same night, the Oscars red carpet gifted the audience a titanic reunion with Kate Winslet that we all deserved. Um, anyway… So in 1823, a guy named Hugh Glass, an explorer and fur trapper, was attacked by a mother bear in South Dakota. The group Glass traveled with assigned two people to stay back with him while he healed, as the others continued their travels. Bridger and another man, John Fitzgerald, cared for Glass until Fitzgerald grew impatient and buried him alive under the assumption he'd die anyway. Glass, still living, rose from the grave and found his way to the group's camp 200 miles away. Fitzgerald then faced charges, but Bridger did not. Historians speculate that if Baker was older, he would have been in the same party.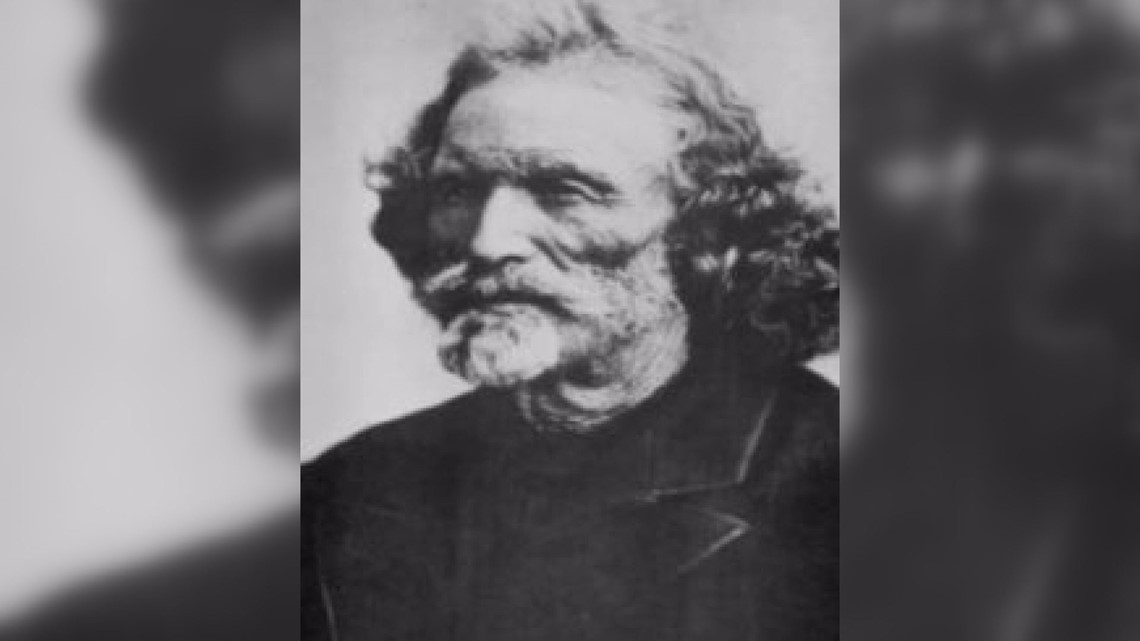 Author James B. Stull compiled the history of Erie for his book, A Brief History of Erie, Colorado: Out of the Coal Dust. Much of this summary comes from his work. Stull explained that bear attacks were quite trendy among mountain men back in the day – something of a right of passage. Per Stull's research, Baker once encountered two bears in one day and lost part of his face because of it. He lost another part of his face because of rifle misfire. "The good looks he may have enjoyed as a young man changed. One child told his father that Jim Baker was the ugliest man he had ever seen," Stull wrote.
Okay, back to Erie. Baker is one of several important pioneers from Erie's early days.
Many homesteaders were farmers, but coal was big business. Henry Briggs started Erie's first commercial coal mine, the Briggs Mine, in 1871. Dozens followed.
Mining gave birth to a holiday, one lovingly dedicated to carbohydrates, that Erie still recognizes today. Biscuit Day launched to celebrate the respite between agriculture and coal seasons. People would feast on biscuits and stew before miners went back to work in the colder months. Ask Alexa to set your calendar reminder now. Biscuit Day 2019 is Sept. 21.
Union Pacific Railroad brought the first trains to Erie in 1867. Coal provided them fuel, and trains were a way to transport the coal. When one train service stopped, another took its place, and so on.
The industry wasn't without strife before its demise. Employees would protest working conditions for years. At least six people died in what's known as the Columbine Mine Massacre, which followed a labor strike in 1927. Miners and state police clashed in this conflict.
PHOTOS: Erie, Colorado in historic pictures
This city, like so many others, had connections to the Ku Klux Klan. In his research, Stull found some Klan members in Erie were miners who were afraid to lose their jobs.
The last mine closed in 1978, and these days, oil is the topic of conversation in Weld County -- the top producer of oil and gas in Colorado.
Erie's first houses were built around 1870, and the area that casually went by "Coal Park" legally became "Erie" on July 24, 1871. The first school was established in that same year. Six-hundred people lived in the city limits then. The jail was established five years later.
Oliver and Adeline Wise are considered the original homesteaders in the area. They actually lived in a separate town, Canfield, which is now a neighborhood in Erie. The Wises left Wisconsin because of Adeline's asthma, and came to Erie to farm. And that brings us to today…
A DAY IN MODERN ERIE
I started my casual trek through Erie at the Wise Homestead Museum, on Jasper Road. Sarah Wise is the family's oldest living descendant, and on this day, she was there to help give a tour of the house her family built in 1869. Originally, the house sat about a half-mile to the west, but it's been moved for preservation's sake.

The Erie Historical Society is now charged with preserving and maintaining the house. About 10 years ago, that included making the old wallpaper new again. With a grant from the state, the historical society found a company in California to recreate the wallpaper for a cost above $40,000. The new paper even includes mica, like the prototype, because it helped reflect what little light they could get in the house in the 1800s.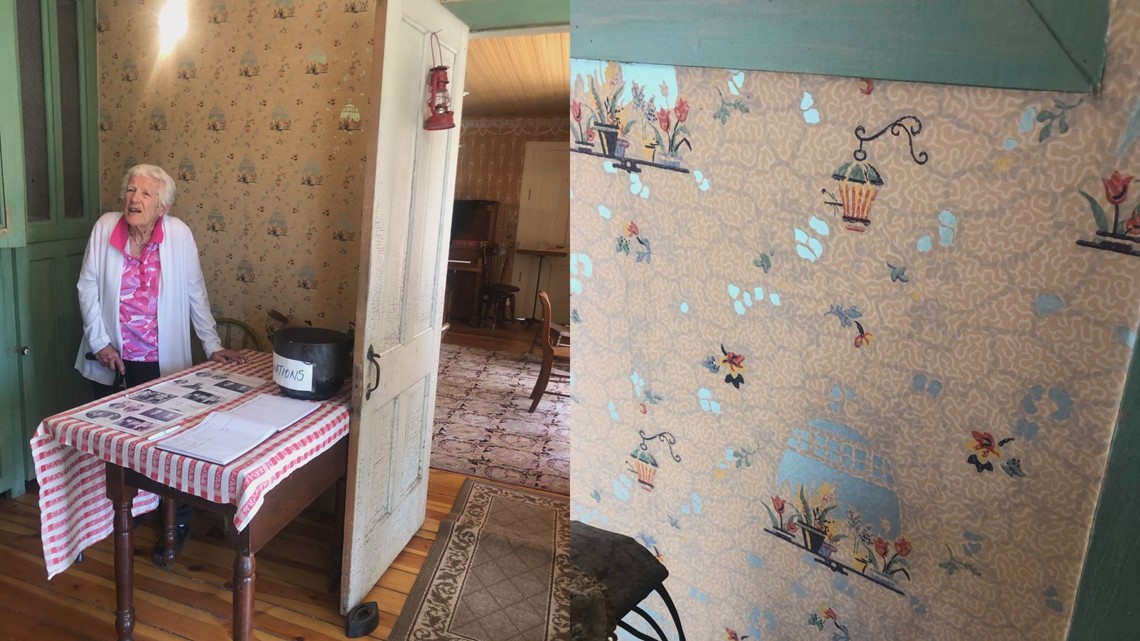 The Wise family also owned an old grain mill in Erie. It was rectangular instead of round -- a rarity, according to the family. The mill sat on Jasper Road, near the family home, until just recently. The land was set to become a housing development, and the mill was demolished. The town ended up purchasing that land in May, however, and it will remain as open space.
Thankfully, the house still stands, and anyone is welcome to see it for themselves. The Wise Museum is open 10 a.m. to 2 p.m. on Saturdays.
As a coffee fiend, my favorite piece of the past was the old grinder Sarah got out from a cabinet. To use the contraption from the 1850s, put the beans in a bowl at the top, turn the grinder, and get the coffee from a little drawer underneath. Much like your home Keurig, your efforts will probably get you a cup's worth.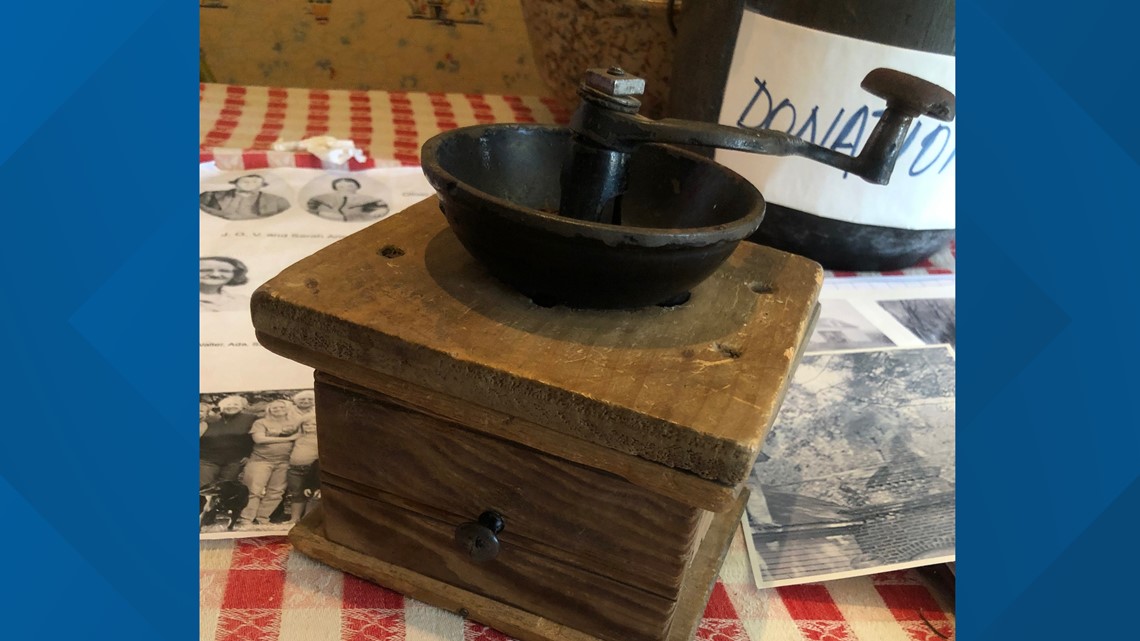 Naturally, I had to get some caffeine after this. My GPS led me to Cristos Coffee in downtown, and oddly, I ran into Sarah there. The place is quaint and serves pastries and sandwiches. I recommend the blue mango green tea.
A couple of minutes away is the Boulder Valley Velodrome. You can't miss the thing. It's an outdoor competitive cycling track that's bright red and 250 meters around.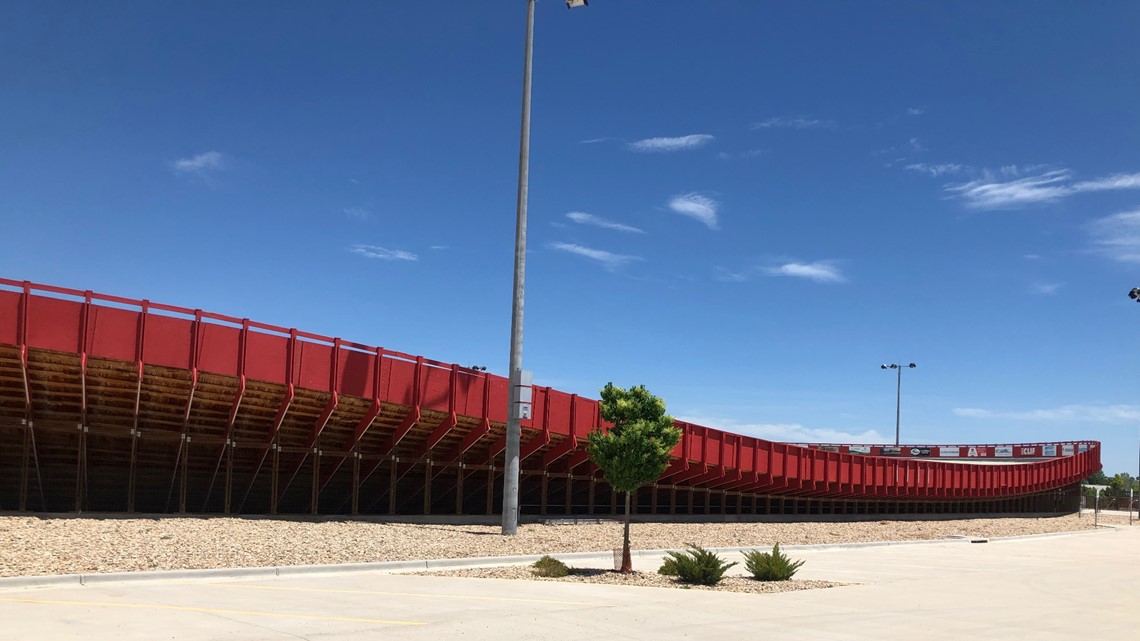 The venue attracts competitive track cyclists from around the world who want to get in reps. The U.S. Paralympic team trains there now. The Australian Olympic Team will arrive in mid-July, and the Canadians show up the day after they leave. A cyclist might go as fast as 44 miles per hour around the course.
Pat McDonough is the track director. He won a medal for track cycling in the 1984 Olympic Games in Los Angeles and has taught track cycling across the country.
"All I've done is go in circles my whole life," he told me.
You don't have to be a true athlete to visit the velodrome. McDonough offers lessons. He promises beginners can make laps in no time.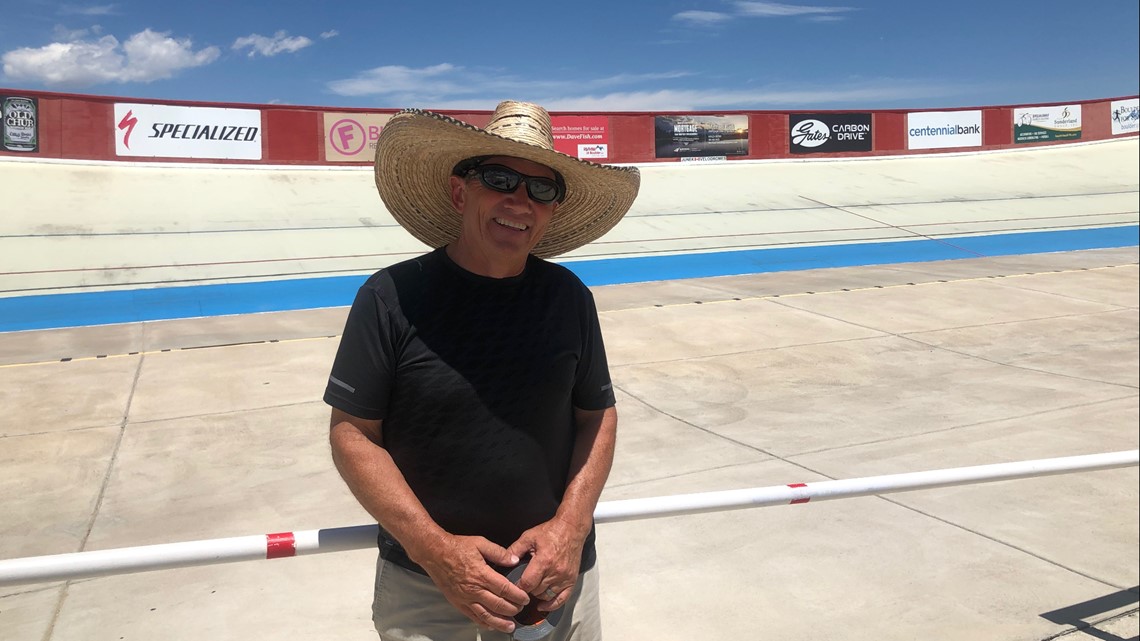 If you rather not, bring a cooler and a picnic and watch. There are races every Thursday night in summer and entry is free.
For people who prefer two feet over two wheels, take advantage of the 1,300 acres of open space or the trails all over town. Get your walk on at the Thomas Reservoir if you want total peace and quiet with a view. Beautiful houses are on the rim of the water and you can see the mountains if you're facing the right direction. If you rather stand still, you can fish there, too.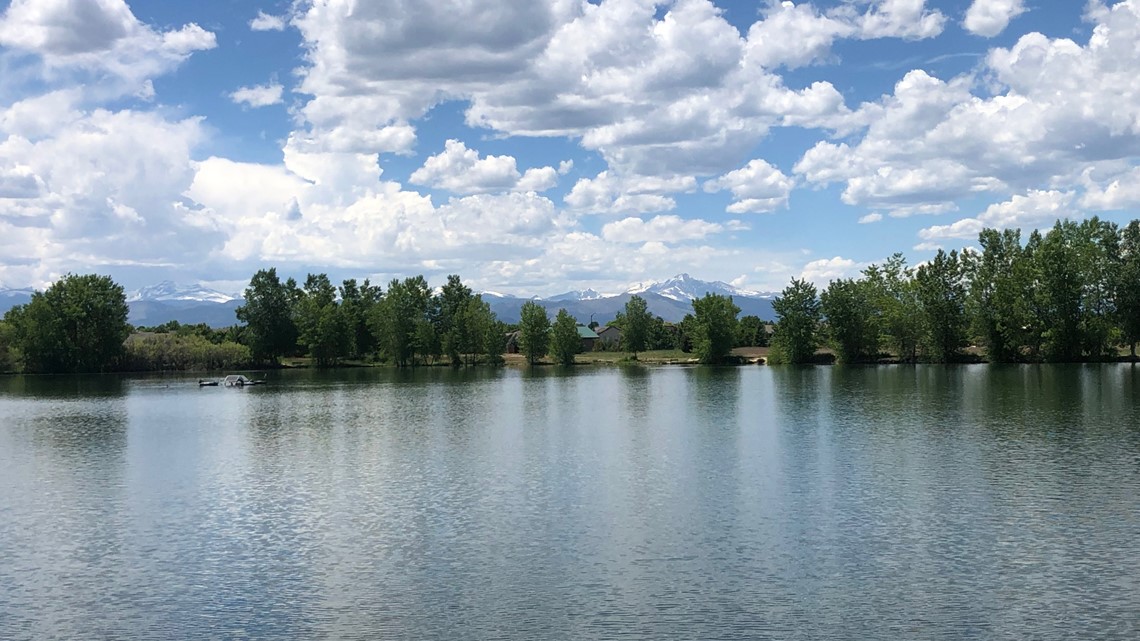 After some old websites led me to believe Erie had an alpaca farm to visit (it's closed), I went looking for a replacement. Luvin Arms Animal Sanctuary is home to abused and neglected farm animals who are looking for… sanctuary. Among the residents living there now: a llama who prefers to keep to himself, some abandoned goats, roosters saved from cockfights and a cow once destined to become veal. Farm animals terrify me (I don't know why. I'll call my mom.), but one sheep with a sweet face stared directly into my soul. It was so pure and wholesome.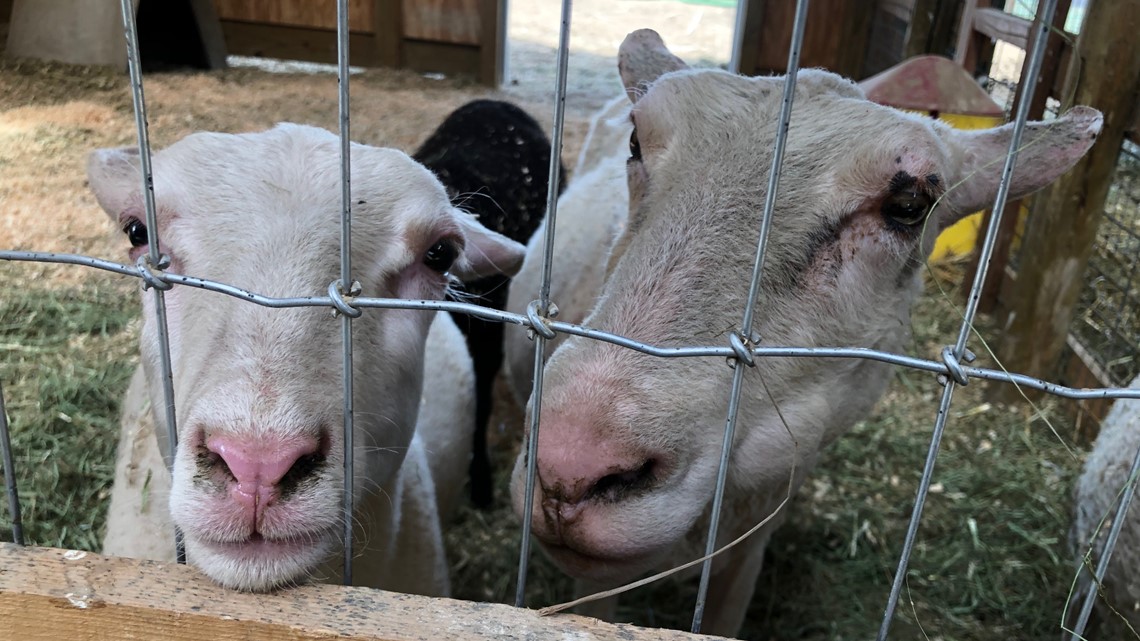 The animals aren't available for adoption, but the staff wants them to feel the love anyway. Sometimes Luvin Arms, a nonprofit, does host events, but visitors can stop by on Saturdays and Sundays just to say hi. Be sure to book your tour online ahead of time. It's free, but they won't turn down a donation to keep things running. And, if you happen to bring something to snack on as you walk around, keep it vegetarian – you know, out of respect for the tenants.
Back downtown, I stopped at Echo Brewing. Someone would almost have to try to mess up a meal of pizza and beer, but I promise, this place really knows what it's doing. The pizza came hot out of the fire oven in the corner. They were little slices of heaven, but be warned that eating pepperoni pizza AFTER visiting a refuge for neglected farm animals felt slightly uncomfortable. If you choose the same schedule, prepare to have to emotionally reconcile that before you eat dinner. Washing the guilt away with the blackberry Belgian wit helps.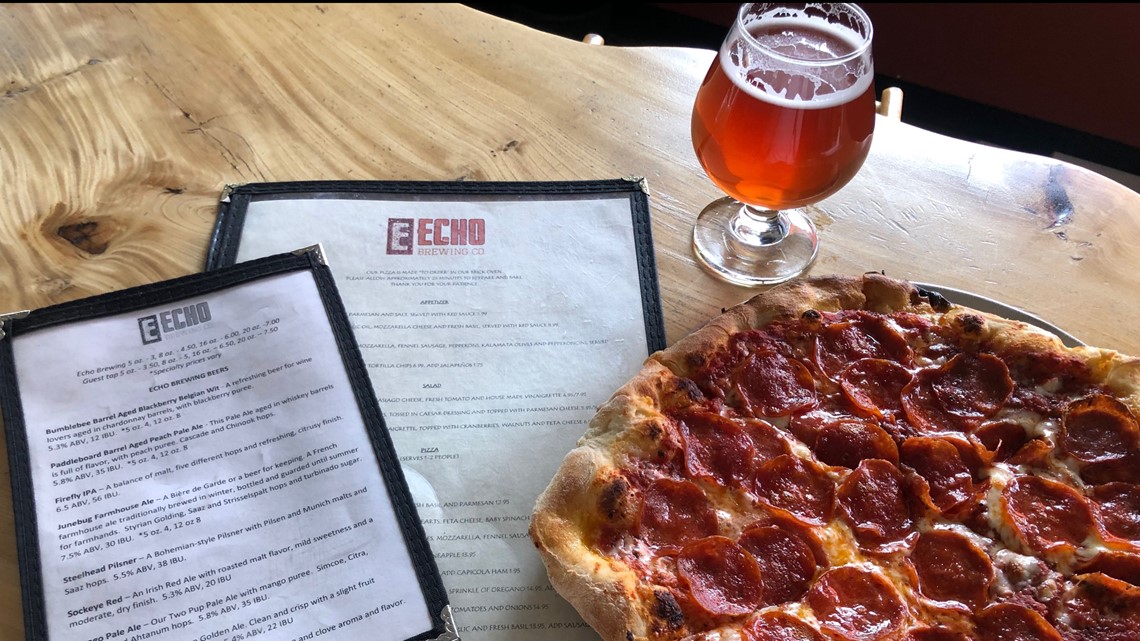 If you aren't at the bike races, finish your Thursday downtown at the farmers market on Briggs Street. (Briggs is one of several roads named after people important to the area's history, some more specific than others. One street is named for Walter Scott Cheesman, a local businessman who helped found the town. Colliers Boulevard pays homage to the industry that helped build Erie. "Colliers" are miners). The market is "legit," as the kids say. I spied a fresh produce stand, a vendor with doughnuts made from mashed potatoes (something about better consistency?) and a few homemade soap sellers.
Worth a mention: People recommended I visit most of the places on Briggs, like 24 Carrot Bistro if you want a nicer meal, and The Old Mine for cider. Charmed 33 sells trinkets from some local vendors. The Industrial Revolution brewery is also just around the block.
There's the Colorado National Golf Club for summer days, and Anderson Farms for pumpkins and a corn maze in the fall.
The cemetery is also historic, if that's your kind of thing. The oldest grave is dated 1871.
What you won't find in Erie: marijuana. Town ordinances don't allow for pot sales.
ERIE IS BANANAS – B A N A N A S – FOR BANANAS
Before we wrap up here, let's go back to the true beginning of my personal journey to Erie. I noticed in the Erie Facebook group that people, at the first mention of snow, joke about the banana sales at King Soopers. Whereas some shoppers stick to classic provisions – milk, bread and eggs – Erie seems to have a thing for bananas during a winter storm. Post after post, Facebookers either ask if anyone has checked the banana supply at the store, or post photos of empty banana shelves.
During a spring snowstorm earlier this year, I reached out to King Soopers for verification of concerns, re: banana supply and demand.
A spokesperson told me then that bananas are King Soopers' No. 1 selling commodity year-round. He said bananas can't be stacked, and perhaps, customers clear them from shelves faster when a storm's approaching. More bananas are probably on the shelves beneath the table, but rarely does a store ever run completely out of bananas.
But, I did gather some anecdotal information to the contrary from an employee at King Soopers. The staffer, who we'll call "Charlie," said this is a recent trend. Many customers, coincidentally, kept buying bananas before storms, and the banana supply is a known joke among all the King Soopers departments at the Erie store. Charlie, in the deli, has friends in the produce department.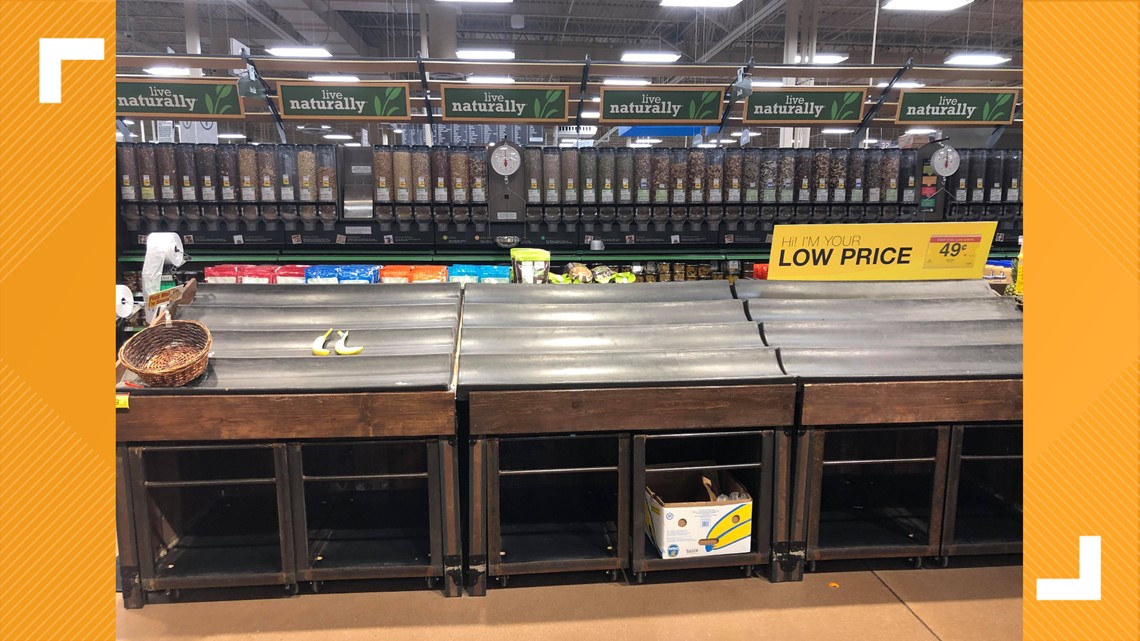 Per Charlie's intel, the produce department ordered 10 extra boxes before this storm on April 10, and they all sold.
"Charlie" sent this picture as evidence.
Again, it's all hearsay, and I'm not the produce police. But let them eat bananas, I say!
WHAT'S NEXT?
A quick look at now: The median age of someone living in Erie is 37. The median household income is $116,860. To be specific, Erie has a population of 28,308. The biggest employers in town are the local government, King Soopers and Safeway.
Erie projects an 18% population growth by 2032, and 20,000 more houses by then, as well. And if all goes according to plan, the town will have a new look to go with that growth.
I invented a new driving game during my time in Erie. Count how many signs you see advertising land for sale. The Erie developer handbook posted online could explain why. There's a vision for more retail spaces, plazas and new housing options.
If you'd like some light reading, even after all this, I'll recommend Stull's book that I mentioned before for a detailed history of Erie's past. For the future, check out the handbook – only 207 pages, but a lot of them have pictures and renderings of what Erie could evolve to.
The historical society is also a wealth of stories and facts. Page through their website if you have time. Shout out to them for help with this story!