ARVADA, Colo. — Arvada Fire Departement has resumed their citizen academies to show the public how firefighters train and to which calls they can respond.
The six-week course goes over many different scenarios from fires, to ice rescues and even hazardous material calls.
During each two-hour class, citizens go to a station where they learn the abilities and capabilities of the fire department.
Citizens not only learn what the fire department does, but how firefighters use the tools at their disposal to respond to calls.
"It's hands on, get to play with the tools," Ken Robke, a participant of the academy said. "You get to see what they do and how much they have to train in order to perform their tasks."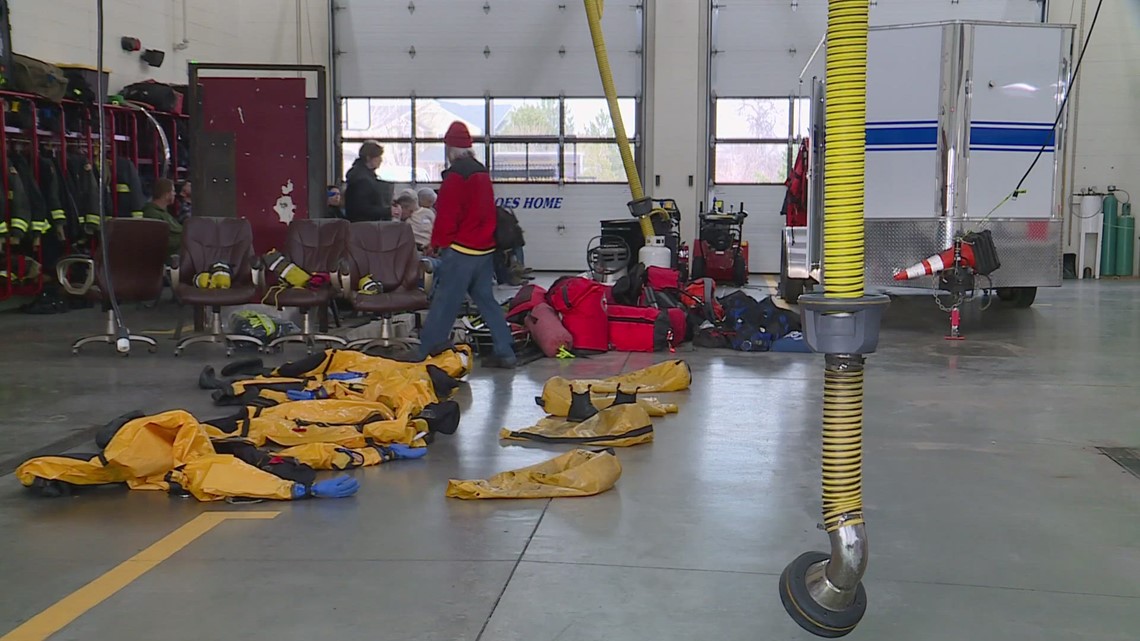 This year's academy was broken down to cover:
Technical rescue
Water and ice rescue
Hazmat
Wildland
EMS and station tour
Attendees also got an introduction from the fire chief and a station tour to start the academy.
"Just really interested in what they have to do and how much they benefit our community," participant Mike Klein said.
9NEWS+
9NEWS+ has multiple live daily shows including 9NEWS Mornings, Next with Kyle Clark and 9NEWS+ Daily, an original streaming program. 9NEWS+ is where you can watch live breaking news, weather updates, and press conferences. You can also replay recent newscasts and find videos on demand of our top stories, local politics, investigations and Colorado specific features.