KUSA — He's popular with visitors, but not so much with his neighbors.
And after the Breckenridge Town Council voted Tuesday night 5-2 to keep Isak Heartstone along Wellington Trail on Tuesday, he'll remain there until the spring. You know Isak, don't you? The 15-foot wooden troll that sits along the trail near town.
Isak will be relocated in the spring.
The troll was brought up at the council meeting after a handful of homeowners complained that visitors were clogging up the trail and nearby streets to get a look at the art installation.
One visitor, an artist herself, came from Kansas this week to see Breckenridge and the troll. Judith White isn't one to pick sides.
"I can empathize with both sides," she told 9NEWS. "Honestly, before we got here, I was totally, 'save the troll.' Why would you want to get rid of this troll? It's super cool... but I don't have to live here and I don't have to put up with it."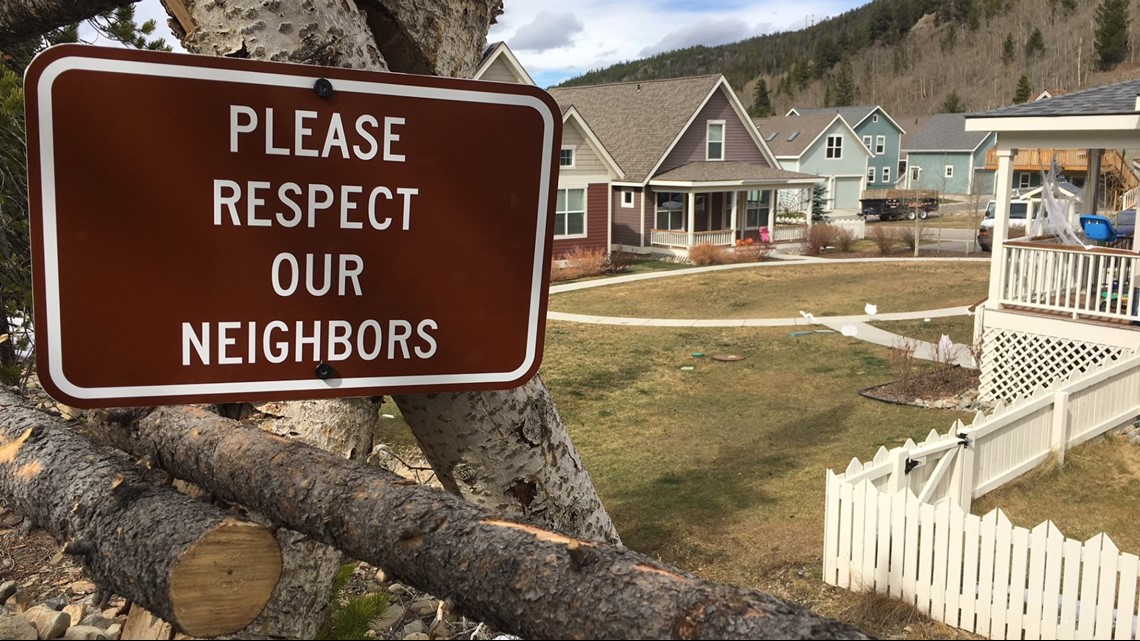 Earlier this month, 9NEWS spoke to Haley Littleton, a spokesperson for Breckenridge, who said they have heard complaints from homeowners and were trying to mitigate the problems.
"Right now we're working with all parties that are involved to create some management solutions for some of those pinch-points, like parking, trash, noise," Haley Littleton said.
Made from recycled and reclaimed wood, the sculpture was built with the help of local volunteers who sourced scrap lumber and downed trees along the trail for his construction.