DENVER — One of the most competitive juried art shows in the country is about to return to the streets of Cherry Creek North.
The Cherry Creek Arts Festival will hold its 29th annual event from Friday, July 5 to Sunday, July 7.
Admission is free and parking is free at the Cherry Creek Shopping Center.
In addition to 265 national juried artists selling incredible original artworks, the show offers live performers, live music, interactive art experiences, food booths, drinks and a full block of family-friendly activities on "ARTivity Avenue."
Editor's note: 9NEWS is a sponsor of the Cherry Creek Arts Festival
Cherry Creek Arts Festival
Rain or shine event President Tara Brickell says the festival will go on. She has contact with the National Weather Service and she keeps posted on whether severe weather is headed that way.
"We have a crisis communication and emergency plan," Brickell said.
If Brickell and her staff decide to end the event due to severe weather, she says they'll give people notice to take cover in nearby businesses.
"Just to give them a little bit of advanced warning but a lot of times in Colorado the weather is unpredictable," Brickell said.
The vendors have a choice to break down their tents or brave the elements.
Last year, the Cherry Creek Arts Festival received 2,138 applications from artists who wanted to be a part of the festival.
A panel of five artists, consultants and curators have the job of choosing the exhibitors each year. The panel doesn't know who submitted each piece and are asked to "select work based solely on artistic excellence of original, handcrafted work." Only about 12 percent of those who apply make it through.
The 2019 Cherry Creek Arts Festival features 265 national and international artists, including 74 first-time exhibitors.
PHOTOS | Cherry Creek Arts Festival in Denver, Colo.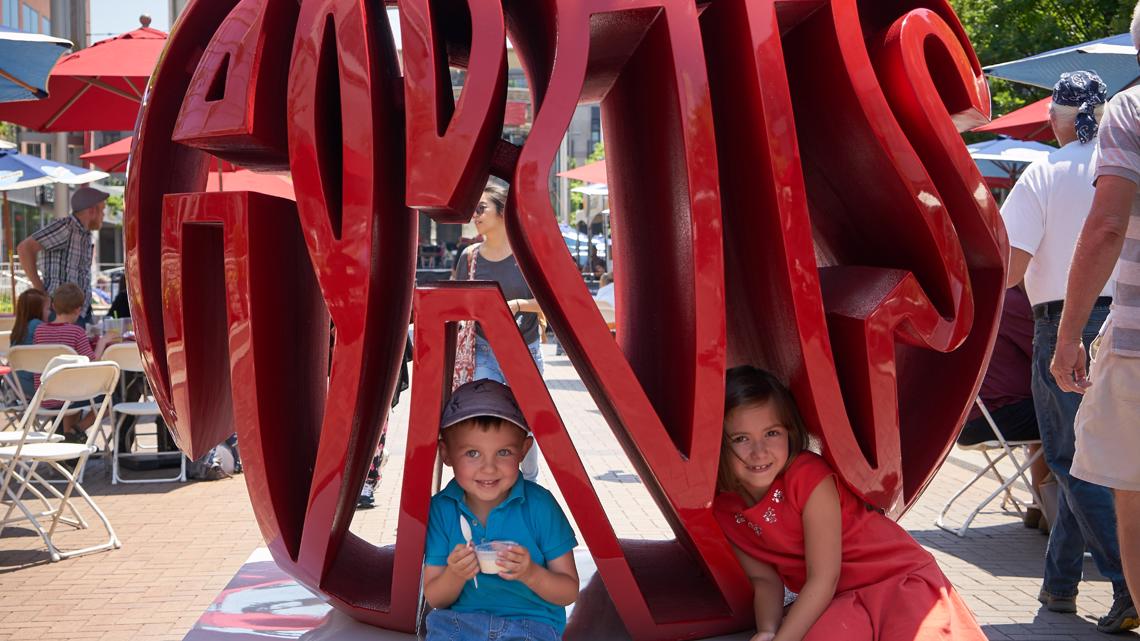 The 29th annual Cherry Creek Arts Festival takes place from Friday, July 5 to Sunday, July 7 at the Cherry Creek North Shopping District in Denver.
The festival is held on 2nd Avenue through 3rd Avenue from Clayton Street to Steele Street.
To learn more, visit CherryCreekArtsFestival.org.
Cherry Creek Arts Festival
RELATED | Where to watch 4th of July fireworks in Colorado in 2019
RELATED | 9Things to Do at the 98th Greeley Stampede
SUGGESTED VIDEOS | Local stories from 9NEWS