SILVERTHORNE, Colo. — Many still call it Frisbee golf but those who play often say the correct name is disc golf, and these days a lot of people are playing.
Laura and Rick Karden are among those people. They have been playing disc golf for about 20 years and Rick said they recently helped design the new course in Silverthorne.
"We play a lot of disc golf, so they asked for our input," Rick Karden said.

Silverthorne is located about an hour west of Denver, and the new course is just north of town in the Summit Sky Ranch neighborhood. It's a 9-hole course Laura and Rick said is family friendly and designed more for beginners.
It's also one of several around Summit County and the state.
A few years ago, Laura and Rick wrote a book on places to play disc golf in Colorado. Back then there were a little more than 100 courses. Now, Laura says there are around 200.
"When we started there were 125. That was fun project, we got to drive all over Colorado and see some fun places," Laura Karden said. "I think we are up to 200 in the state now."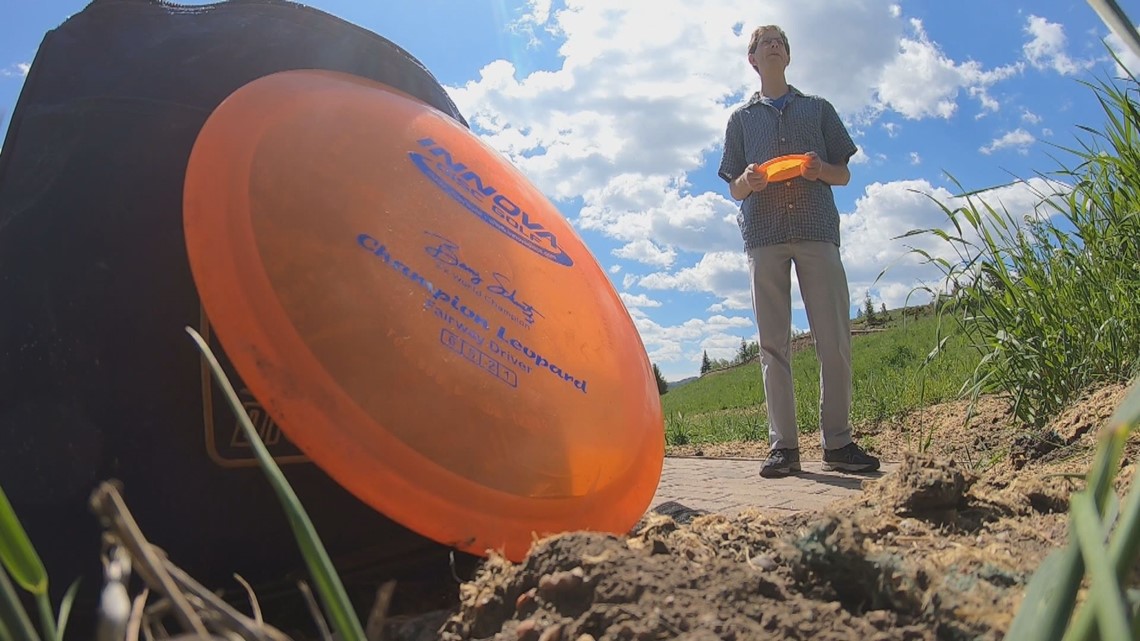 The rules for disc golf are a little like golf. Players can carry several discs, much like golf clubs, which they use for short or long tosses. Players start from a "tee box" and try to throw their disc in a chain net. The fewer times it takes the better the score.
One big difference between disc golf and regular golf is how much it costs to play.
Disc golf courses are built in their natural surroundings, so unlike regular golf there's no need to water or landscape a course, meaning most courses are free.
That's the case with the new course in Silverthorne.