For those looking for a day trip to Estes Park or Rocky Mountain National Park without dealing with the crowds or crowded trails, try Gem Lake.
This trail is on the shorter side at 3.1 miles round trip. The elevation gain is less than 1,000 feet and the trail to the lake is very well maintained.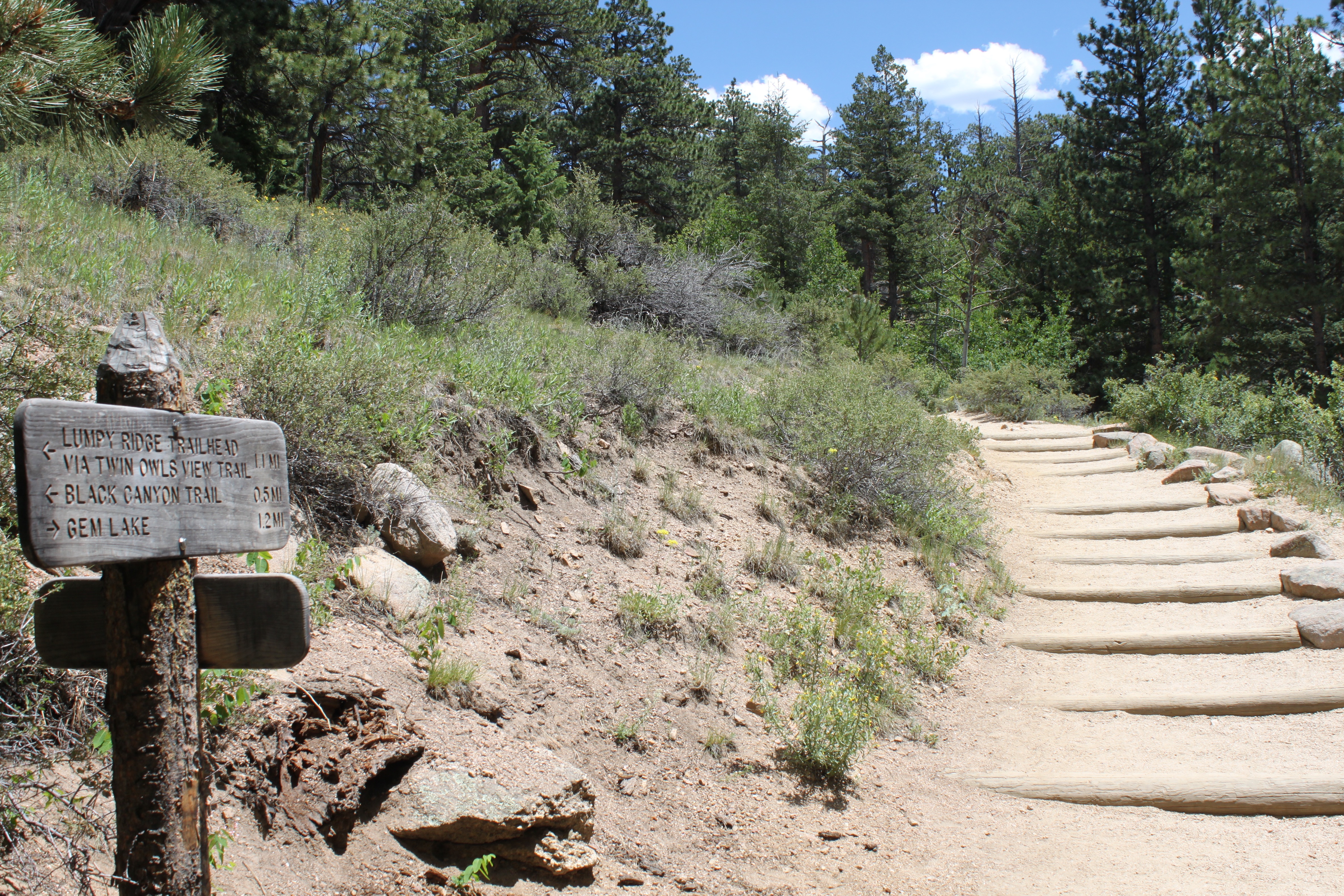 The trailhead is located near The Stanley Hotel and at some points the trail crosses a nearby ranch, so mind the signs and stay on the trail.
The parking lot is small, but even on a weekend afternoon there were a couple spots available.
At the trailhead you will need to make a decision or whether to take the Lumpy Ridge Trail or the Gem Lake Trail.
About half a mile up the Gem Lake Trail you can head back down Lumpy Ridge. Around this point to you will see a sign that you are entering Rocky Mountain National Park.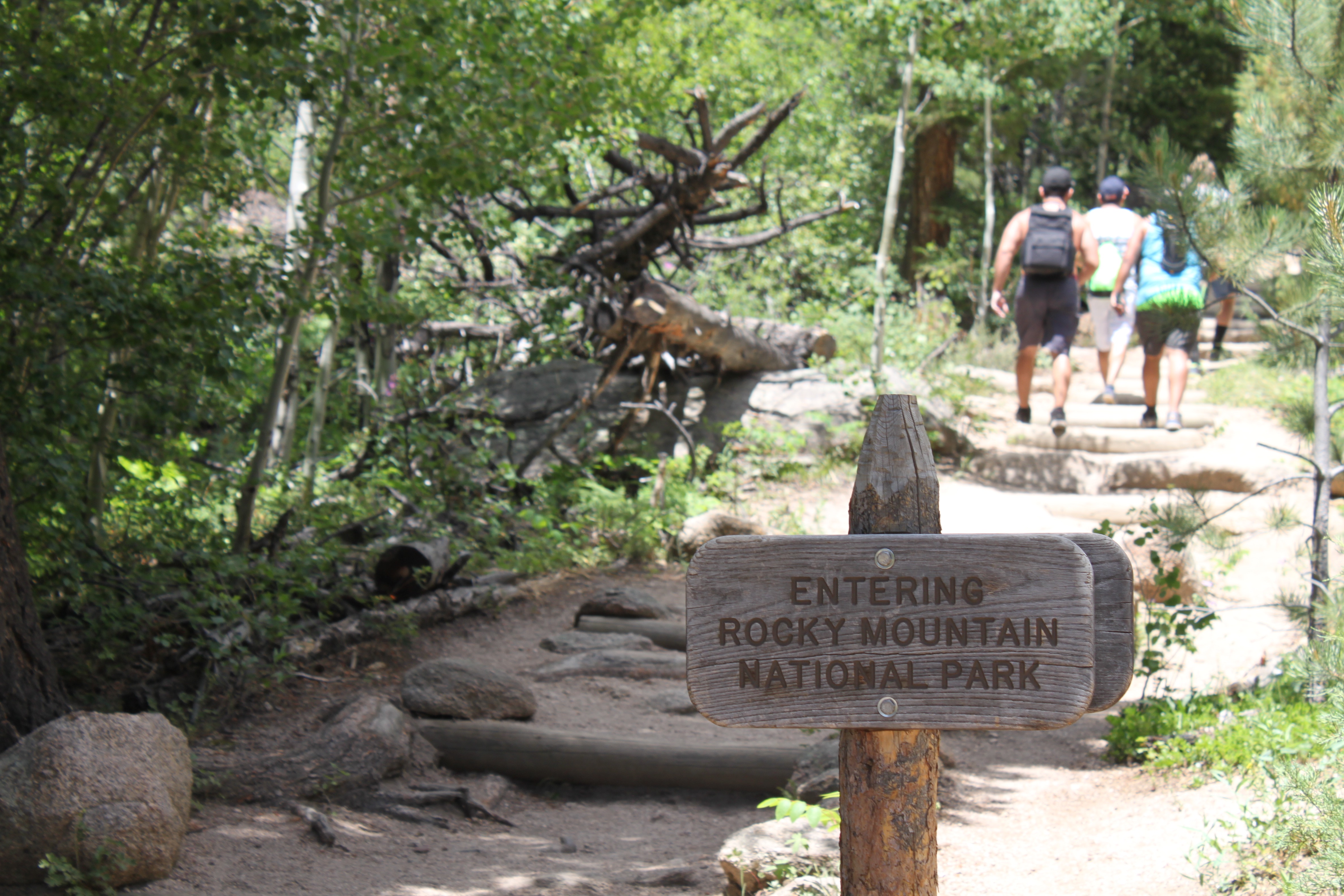 Even if you aren't into geology, the rock formations will instantly catch your eye on the Gem Lake Trail. You can see the age of the park and at times you feel very small and young compared to the landscape that surrounds you.
There are also plenty of small holes in the rock formations which will keep kids entertained and curious.
Take a moment on the trail as well to enjoy views that overlook Estes Park along the way.
At one point you will come to a rock formation that looks more like a sculpture garden. A few trees surround a rock with a hole in it. Take a few pictures and come up with your ideas how that formed.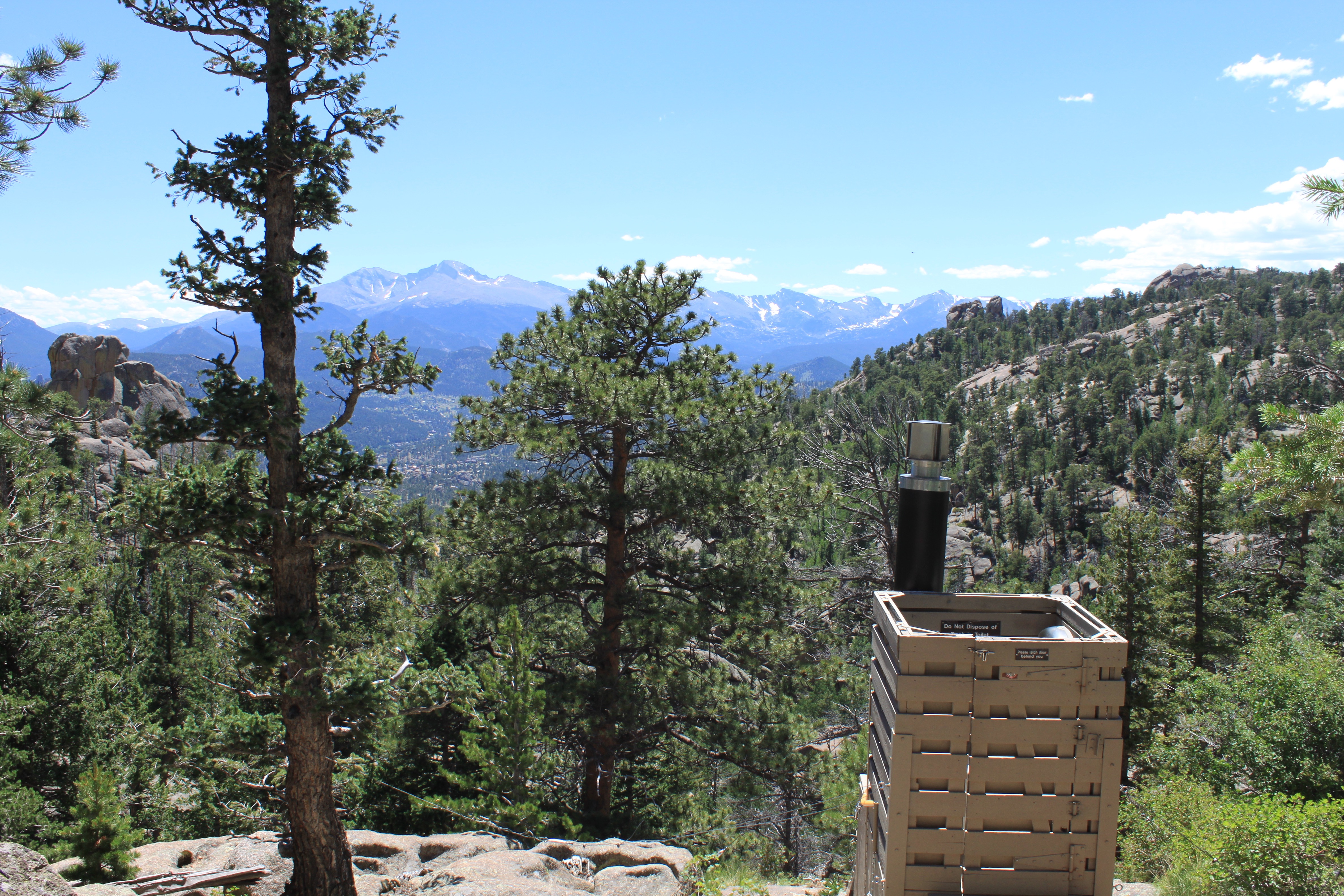 Before long you will reach the top of the Gem Lake Trail. A sign that says 'privy' will strike your curiosity.
It's a small toilet with no roof located behind a few giant rocks. If a home were built with that view it would instantly be worth a million dollars.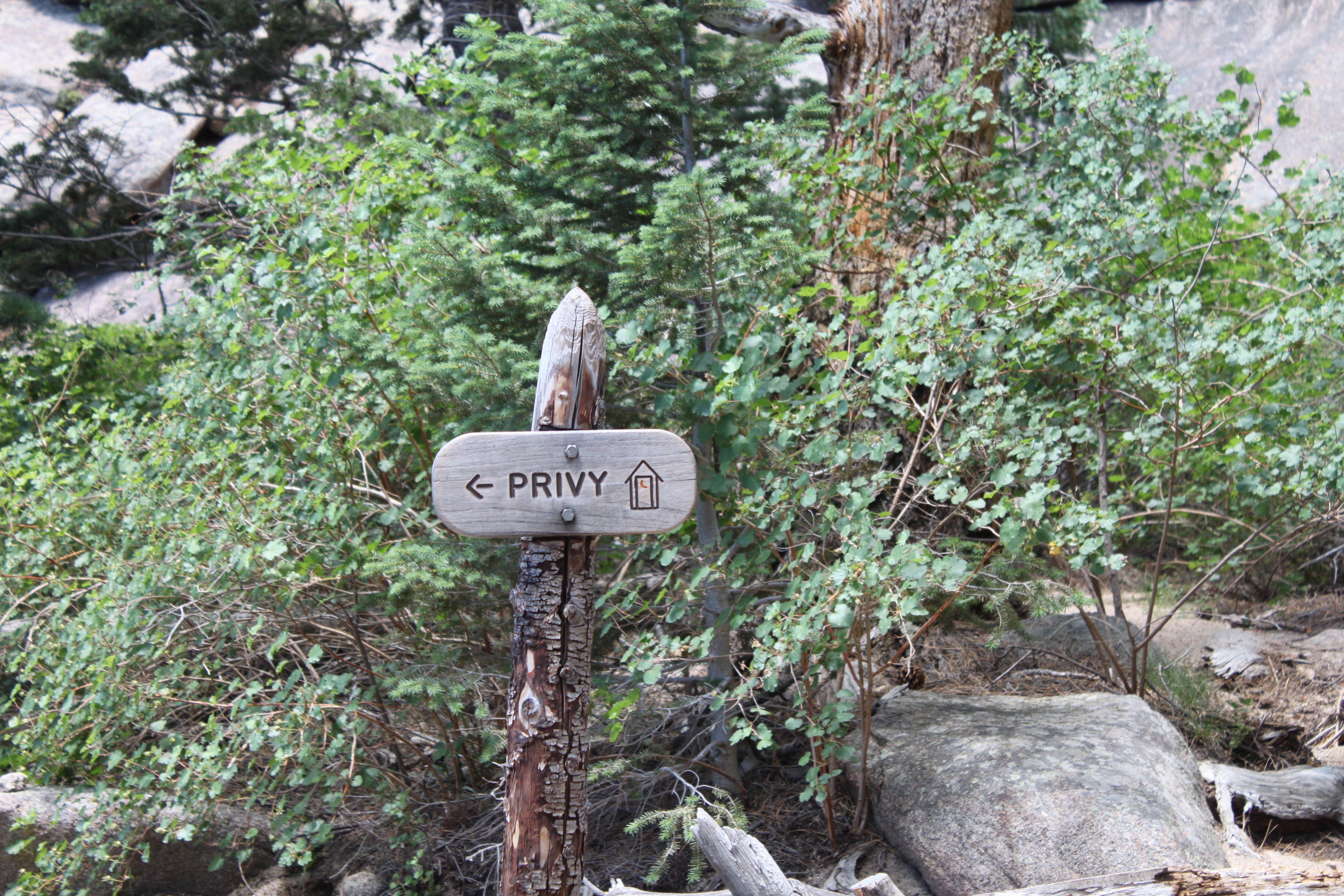 This toilet, though, may have one of the most beautiful views in all of Colorado. It's a strange gem only a very short distance from the true gem ahead.
A sign will tell you that you have arrived before you even see the water. Suddenly you're looking at a pool of water surrounded by huge rocks on one side, and a slightly sandy beach on the other.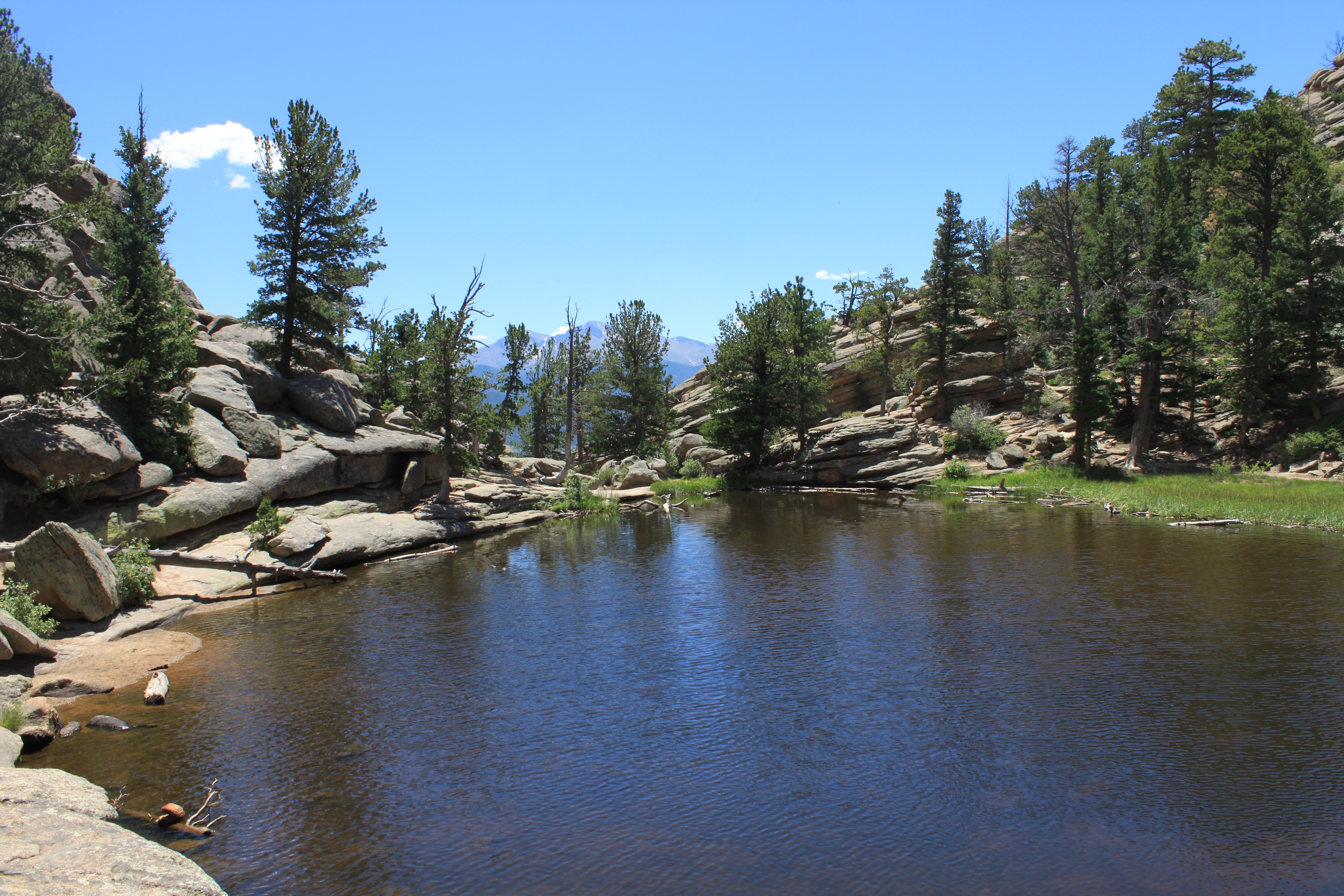 It may not be a tropical getaway, yet this is the closest thing you'll find to a beach at a mile-and-a-half-high. Pack a towel to lay out and bring a lunch to enjoy at this spot.
Behind Gem Lake the trail goes on to Balanced Rock and other locations. This was just a quick trip so that hike will be for another day.
On the way back down I decided to take Lumpy Ridge. It was an extra half mile (one-point-one miles versus just over a half-mile) back to the trailhead.
Lumpy Ridge is a trail that's a little more rough around the edges. The trail in spots isn't as well maintained and wildflowers grew, well, a little more wild.
There are also trails that lead to the rock formations for climbers during parts of the year.
Gem Lake can't match Hanging Lake or Blue Lakes for beauty. However, for a quick getaway in one of the most beautiful spots in Colorado, it may offer the best lunch views in the state.