DENVER — More than 50 years ago, hundreds of families in the Denver Auraria neighborhood were forced from their homes for urban renewal.
The largely Latino community was pushed out in the 1970s. Their neighborhood was destroyed to make room for the Auraria Campus.
History Colorado said the exhibit is 18 months in the making, after collecting oral histories and photos from more than 150 displaced Aurarians.
Frances Torres is just one of those residents who's been sharing her story.
"It means everything to me that this house stands and it means everything to my family," she said.
The 9th Street Historic Park is still her home, even though she hasn't lived there for decades. Her family's house at 1033 9th Street and several others were spared from demolition.
Frances said she was displaced when she was 19 years old in 1972.
"Was our church going to be saved? Was our house going to be saved?" she said. "It's kind of a detached acceptance and what can you do?"
Losing her neighborhood and community is still painful, but the good memories always come flooding back. She remembers celebrating her culture, spending time with family, and the smells of homecooked meals filling the air.
"We used to sit on the porch," she said. "We used to take pictures on the porch."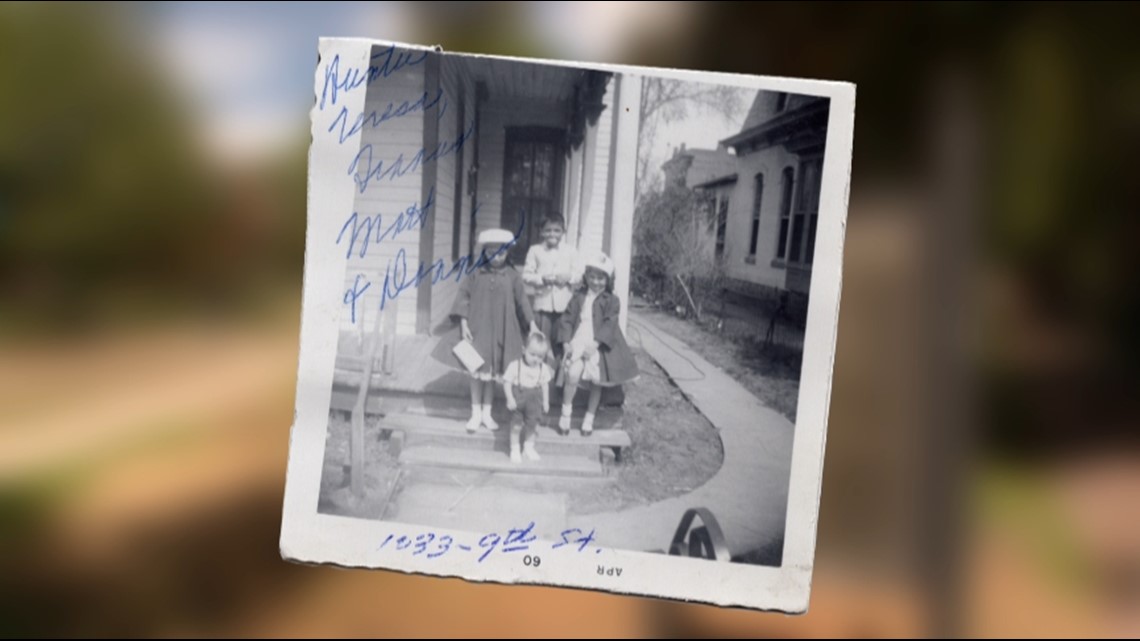 Those snapshots of history, and stories told in their own voices, will be a part of the new exhibit.
"It's important that their story is told in the heart of that campus. That students today know what was lost to make this possible," said Dawn DiPrince, CEO and president of History Colorado.
She said these painful chapters of history, of gentrification, are often ignored.
"To focus on places that have been in many ways purposefully marginalized," said DiPrince. "We want to bring their story into the center."
History Colorado has Museum of Memory projects for about 13 communities in Colorado, including Auraria. Others include the San Luis Valley, neighborhoods in Pueblo, Denver's northside and Five Points, among others.
The "I Am Auraria" exhibit opens on August 23 with a free event at 5 p.m. It's open to the public. Registration is required.