SUNNYSIDE — Adjacent to the popular Highlands neighborhoods of Denver, Sunnyside has its own, somewhat rustic charm, that sets it apart.
The Sunnyside neighborhood is a 1.5-square-mile area in Denver bordered by Federal Boulevard to the west, I-70 to the north, Inca Street to the east and West 38th Avenue to the south.
It's home to about 10,000 residents.
Join us Friday on Instagram for a tour of the North Denver neighborhood!
A photo tour of the Sunnyside neighborhood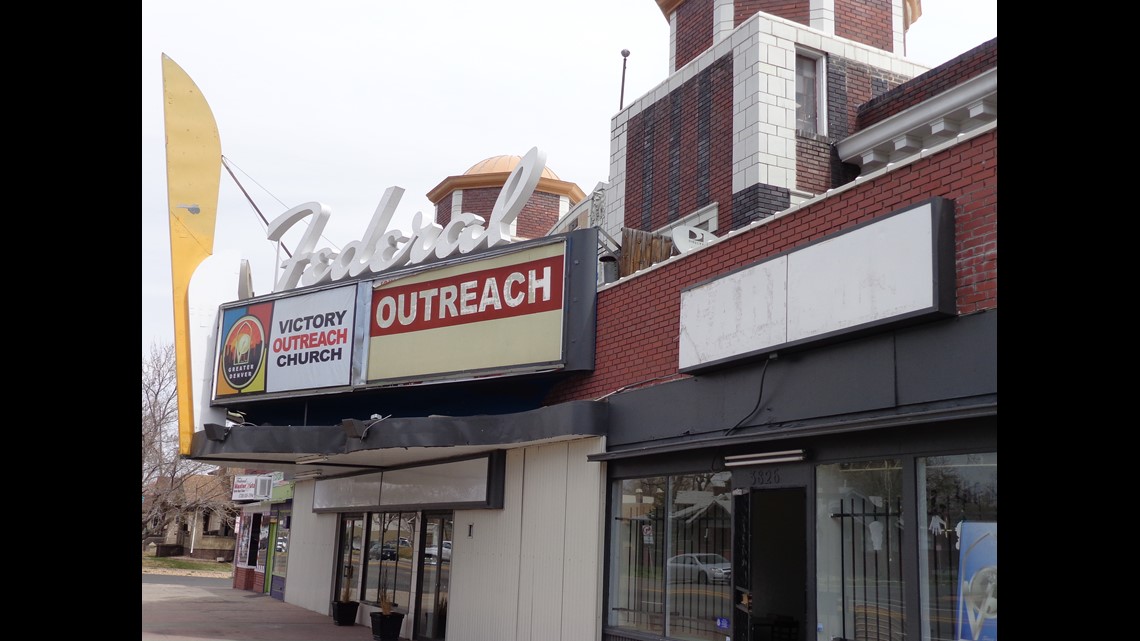 Once plagued by crime and low property values, Sunnyside has spent the last decade in a revival, largely helped by the explosion of its neighbor to the south, as well as intervention from police and associations like Sunnyside United Neighbors Inc.
Run-down taverns and auto repair shops are slowly being renovated or replaced as coffee shops, restaurants and breweries pop up.
Sunnyside's history
Sunnyside was one of the original neighborhoods of North Denver.
Along with Berkeley Lake, Potter Highlands, Sloan's Lake and West Highlands, it was first formed in 1858.
PHOTOS: Historic images of Denver's Sunnyside neighborhood
The smelting industry fueled Sunnyside's development as Denver approached the 20th century. An influx of immigrants from southern Italy arrived in Sunnyside to work on the Colorado Central Railroad, establishing large vegetable gardens and small, one-room brick cottages known as "Little Italy."
Lewis K. Perin owned rich farmland from 44th to 48th, Federal to Zuni, where he worked as one of Colorado's most successful farmers in 1875. He grew sugar beets, and had an orchard filled with grapes at what is today 4375 Clay Street.
For decades much of North Denver tried to remain independent of Denver, but was eventually annexed to the city in 1896.
Sunnyside itself was annexed into the city in three iterations, so the housing is a mix of many types, ages and styles. The oldest homes are found east of Pecos Street.
When the neighborhood was first established, street names were for wildlife (Antelope, Bison, Coyote Deer and Elk). But after annexation, there was a move to standardize the naming of streets in all of Denver. Throughout Sunnyside, streets began getting alphabetical Indian names and chronological numbers instead.
As the century turned, more Hispanic immigrants slowly replaced the Italian residents.
The Smelting Company would burn to the ground in 1913 and was never rebuilt.
An icon in the neighborhood, the Federal Theater was built at 38th and Federal in 1923. It was remodeled in 1948 and given more of an Art Deco feel. By the 1970s, the Federal stopped showing films.
In the 1940s, the northern part of Sunnyside was known as "Quonset Town," filled with prefabricated shelters made from corrugated metal, built by the Department of Defense in response to the housing shortage after World War II.
Streetcars become prominent, with no location in the neighborhood more than three blocks away from a trolley route. Streetcar service would end by 1950.
During the 60s and 70s, the Hispanic population of the neighborhood doubled and remains a heavy influence on the neighborhood's culture to this day.
In the mid-1960s, Interstate 70 was built along the northern edge of Sunnyside, isolating the Chaffee Park and Regis neighborhoods from the rest of northwest Denver.
A neighborhood on the brink
Property values, like most of Denver, are way up in the Sunnyside neighborhood.
Median home prices stand at about $504,450, according to real estate website Trulia.com. Rents follow the typical trend in Denver, with a median rate of $2,337 for all-size properties,
Sunnyside residents will eventually have easy access to the rest of metro Denver via the Regional Transportation District's 41st & Fox station. It's part of of the G Line, RTD's rail transit network to Wheat Ridge and Arvada. The G Line's opening has been delayed for years after flaggers were placed along the A Line to the airport due to gate timing issue.
RTD could not proceed with the opening of the G Line until that issue was resolved. Late last month, the Colorado Public Utilities Commission voted to approve RTD's crossing systems, which will allow the organization to phase out the flaggers.
That decision also clears the way for final testing on the G Line.
The 41st & Fox station is located in the Globeville neighborhood near the easternmost border of Sunnyside, and will likely spur development nearby once it, and the G Line, open.
Shopping and dining
Once filled with run-down taverns and auto repair shops, Sunnyside has spent the last decade in a revival as new buildings are renovated or replaced and coffee shops and breweries pop up.
Common Grounds Coffehouse transformed their original roastery in Sunnyside to a full-service coffee shop with a patio, and you can see them sorting the beans right in the dining room.
The Universal, at 2911 W. 38th Ave., is known for serving "inventive" breakfasts and rotating grits specials.
For breakfast, locals often make their way to Sunny's, located at 2339 W. 44th Ave. The menu offers all the morning-food classics, as well as healthier and gluten-free options.
Anytime there's the word "bacon" in the name, we're in. That's the case for Bacon Social House, a lively, modern restaurant serving brunch, lunch, dinner and a wide range of craft cocktails.
There's also several craft breweries in Sunnyside, such as the Diebolt Brewing Co. and Factotum Brewhouse, as well as the Denver Beer Co.'s Canworks packaging facility (yes, you can do tours...with beer).
Besides food, Diz's Daisies is the perfect spot to find a creative flower arrangement for a loved one. Plus, 5280 Magazine picked the shop (at 2709 W. 38th Ave.) as among its "Top of the Town" list back in 2015.
Sub Rosa Mercantile, a unique "minimalistic" boutique at 2337 W. 44th Ave, is also a fun place to shop.
Local dive Chubby's Original Mexican Food has been serving take-out for decades.
Sunnyside has a few large parks, including Columbus Park, Ciancio Park, Chaffee Park and the Pecos & 46th Park, all places families can bring the kids, enjoy some shade or have a picnic.
In fact, all of the homes in Sunnyside are within a half a mile of a park!