DENVER — Colorado-based jam band Lotus will pay tribute to the group's missing drummer Chuck Morris and his son Charley.
Lotus announced on Friday benefit concerts in Denver, Pennsylvania and New York with proceeds going directly to the Morris family.
Chuck and Charley Morris went missing on March 16 while they were kayaking on Beaver Lake in Arkansas. Recovery efforts are ongoing.
Lotus' first benefit shows will take place at the Fillmore Auditorium in Denver on Friday, April 21, and Saturday, April 22.
The band will shift two previously announced concerts into benefit shows: Friday, May 5, at XL Live in Harrisburg, Pennsylvania, and Saturday, May 6, at The Capitol Theatre in Port Chester, New York.
Tickets for all four benefit shows are on sale now at LotusVibes.com. Live Nation is offering the tickets "fee free."
A fund has been set up to support the Morris family's immediate financial needs. Donations can be made online here.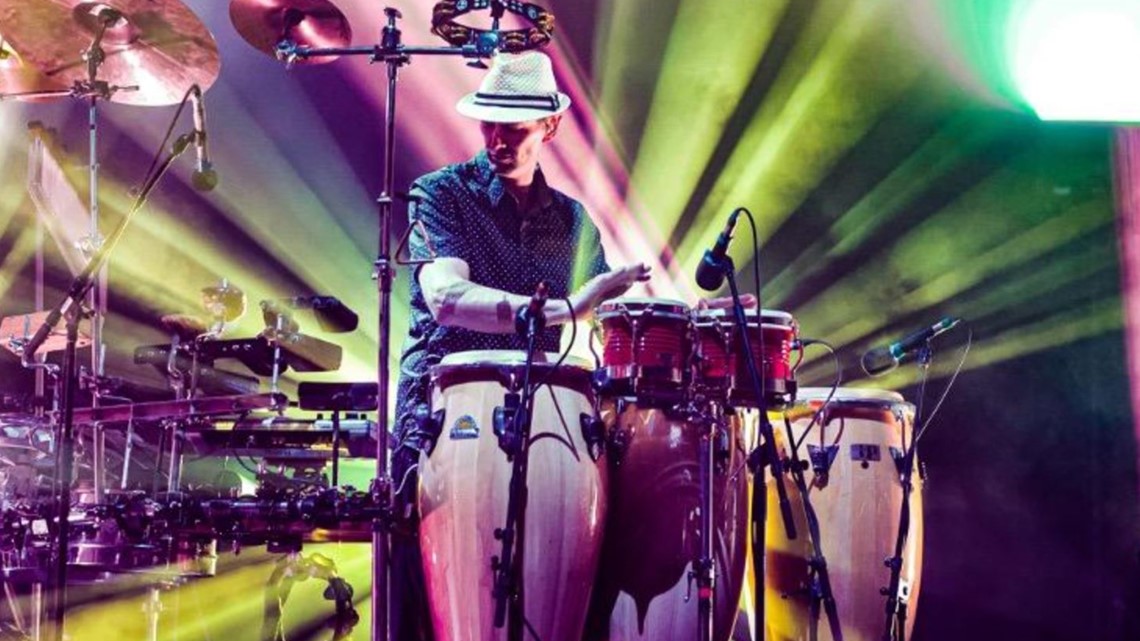 Lotus has postponed their April West Coast Tour which had them touring to Texas, Arizona, California, Oregon and Washington. The band said its working on rescheduled dates to be announced soon.
Lotus said the Denver concerts will feature special guest musicians that are friends, former band members and close collaborators of Lotus and Chuck:
Mike Rempel
Steve Clemens
Gabe Otto
Jeff Franca (Thievery Corporation)
Allen Aucoin (Disco Biscuits)
Dave Watts (The Motet)
Jeff Lloyd (Heavy Pets)
Rohan Prakash (Hive Mind)
Wilson (Giant Walking Robots)
Scotty Zwang (Ghost Light)
Jeff Peterson
Anthony Fugate
Members of Genetics
More to be announced soon
Lotus started in 1999, gaining recognition in Colorado's jam band scene. The group opened the Red Rocks concert season in 2021 with Morris by their side.
"Chuck was just a really unique guy, unique musical mind, just really fun energy. Everybody got a long with him," said Jesse Miller, Morris' bandmate. "Everywhere we'd go, there would be fans and friends that hung out with Chuck and had great stories with him. So yeah, there was no one else like him."
When Chuck and Charley Morris went missing on March 16, their kayaks and a jacket belonging to one of them were found, but the two remain missing.
"I don't know if anyone really knows how to prepare for something like this," Miller said. "Just getting this news is just gut-wrenching. Just hurting for Jenny and Amelia the most, Chuck's wife and his daughter. It's just really tough, I mean just Chuck and Charley at the same time. I knew Charley his entire life, too."
9NEWS+
9NEWS+ has multiple live daily shows including 9NEWS Mornings, Next with Kyle Clark and 9NEWS+ Daily, an original streaming program. 9NEWS+ is where you can watch live breaking news, weather updates, and press conferences. You can also replay recent newscasts and find videos on demand of our top stories, local politics, investigations and Colorado specific features.