DENVER — A new building in Denver will be known for its top-to-bottom landscaping.
Developers at the 16-story One River North recently celebrated its topping out, held when construction reached the top of the structure.
Located at 40th and Blake Streets in the River North Art District (RiNo), builders believe the new building will be one of the most iconic in the city because of its 10-story landscaped canyon exterior.
The landscaping will descend from the roof, "emblematic of a mountain plateau at the building's summit," according to developers.
Developers said the building will have more than 13,000 square feet of open-air environments such as rippling water elements and a landscaped, trail-like walkway that traverses across four floors.
A nearly 7,000-square-foot rooftop terrace will have a pool, spa, garden and Rocky Mountain views.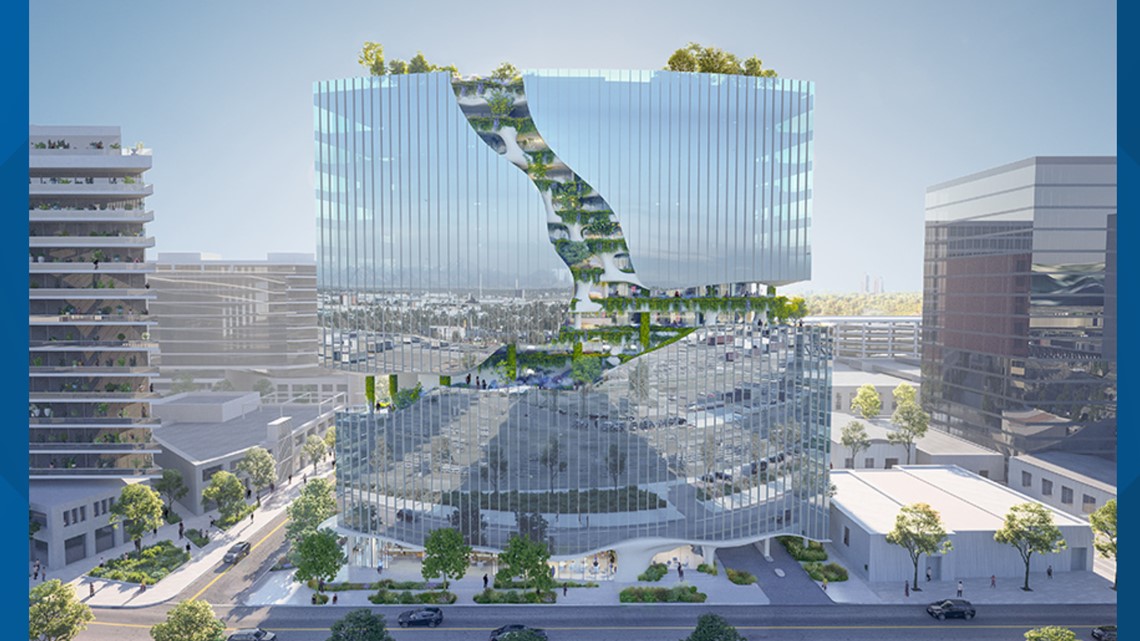 "Residents and guests of One River North will enjoy a slice of nature that has been blended into an urban landscape," said news release from the building's developers. "Along the trail-like walkway, individuals will discover plant life and vegetation that is native to Colorado's high plains climate, changing in shape, color and form with the changing seasons."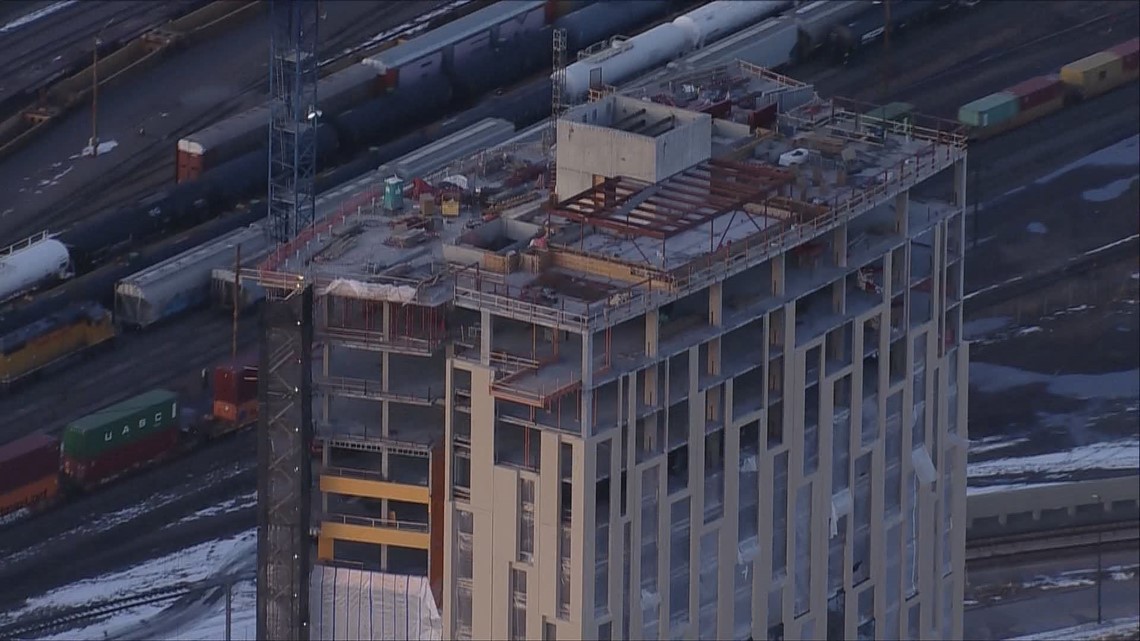 One River North will have 187, one- two- and three-bedroom residences ranging in size from 625 to 2,500 square feet.
Developers said each residence will have a "chef-caliber kitchen and floor-to-ceiling window." Some residences also have private terraces.
Other building features include a fitness center, yoga studio, lounge with workplace areas, pet spa and ground-floor retail space.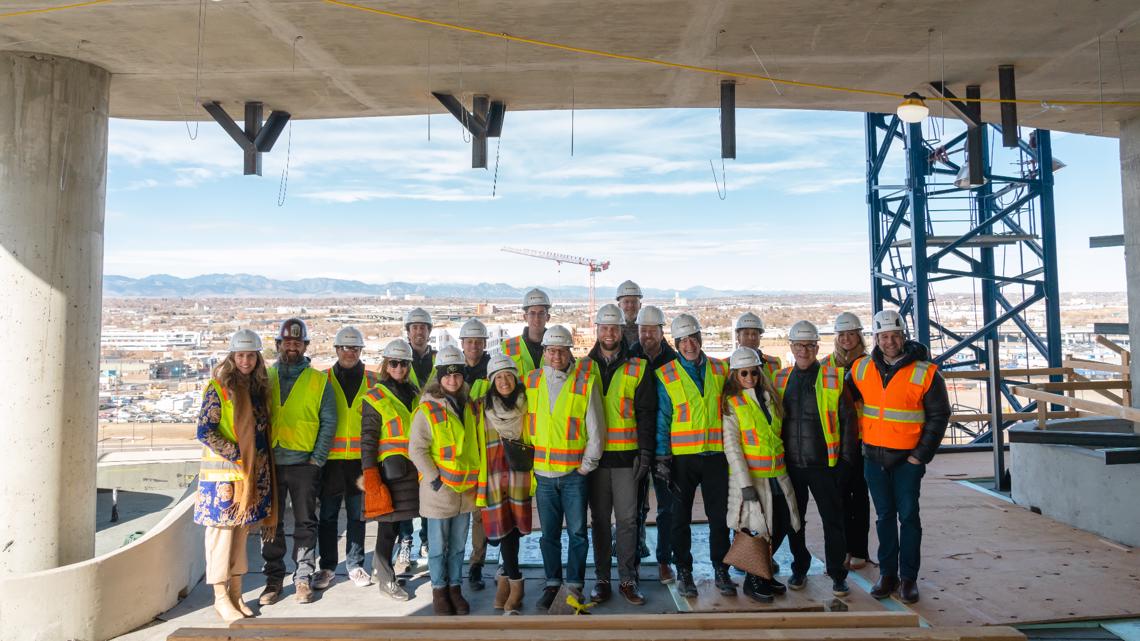 One River North broke ground in fall 2021 and is slated for completion in late 2023.
One River North was designed by MAD Architects and Davis Partnership, developed by The Max Collaborative, Uplands Real Estate Partners, Wynne Yasmer Real Estate and Zakhem Real Estate Group, and Saunders is serving as the general contractor.