KUSA - There was a moment on Thursday when I was literally stressed about the sunset (yes, the sunset) … and the thought of showing up to a Buddhist sacred site "hangry."
But honestly, it's hard to stay stressed for long when you're surrounded by incredible rock formations, delightful people, blue skies that stretch for miles, and the possibility of a crystal clear mountain lake on every corner.
"People have been coming up here since the early 1900s to go up to their little cabins and just go fishing … or do nothing," said Lon Hughes, a longtime resident. "It's what I call an 'end destination.'"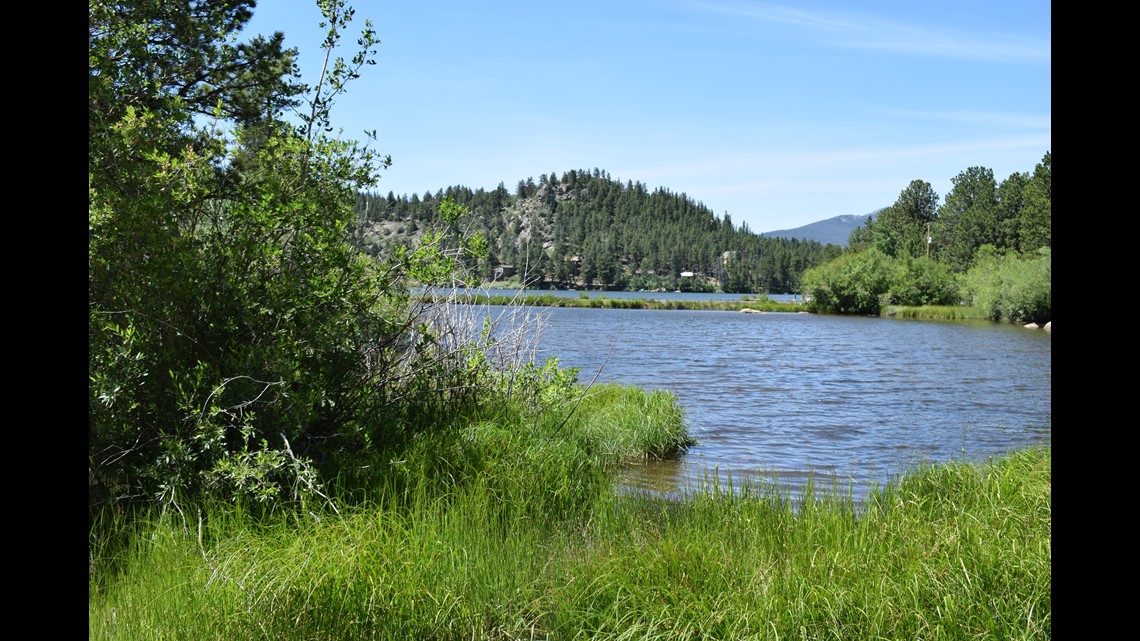 Going into this week's #9Neighborhoods in Red Feather Lakes, I had the vision of writing it in the style of "Eat, Pray, Love" -- minus my own Javier Bardem. And while there will be no Italian food, there is one thing from Elizabeth Gilbert's 2006 memoir that did carry over to this northern Colorado mountain village: "dolce far niente," or the sweetness of doing nothing.
"Oh God," some readers might be thinking, hastily clicking away. "She's referencing a Julia Roberts movie AND an Italian term that's kinda insulting to me, an active Coloradan who definitely doesn't think doing nothing is sweet."
Hear me out though: Red Feather Lakes is a village with gorgeous scenery that rivals anything in Colorado. But, there aren't a million tourist traps -- in fact, the downtown consists of a single coffee shop, an Ace Hardware, a general store, a few public restrooms, a couple of gas pumps, and a hodgepodge of other businesses.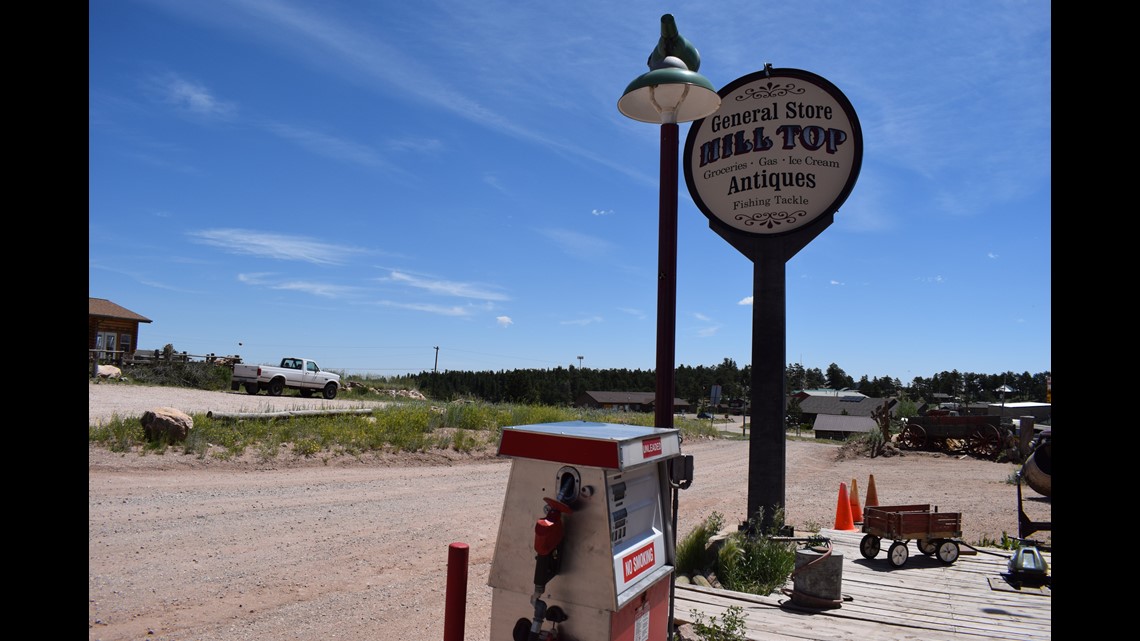 There are a few mountain restaurants scattered around, but honestly, Red Feather Lakes is a place where -- unlike the other bustling mountain towns you might think of -- life moves at a quieter pace. Is there incredible hiking? Yes. Can you fish? Only if you know what's good for you. And the camping? I didn't get to stay the night, but it genuinely stressed me out that I couldn't watch the sunset against a pristine mountain backdrop in a place that feels so far removed from the mega-resorts I've come to associate with mountain towns.
Also, there's a road that's surrounded by gnomes. But we'll get to that.
"This is undiscovered, one of the best places in Colorado," said Robin Whittington, who owns a boutique that also happens to be one of the only places to sell coffee on Main Street. "It's our secret."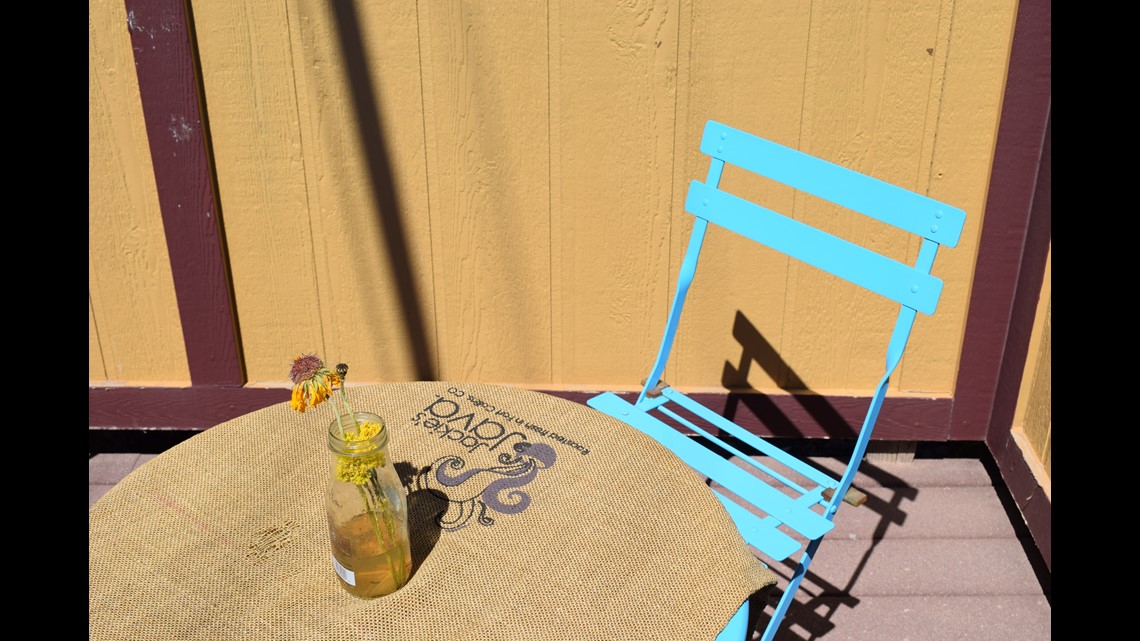 More than anything, the people who live here are proud of their village.
As of the 2000 census, there were 525 year-round residents, but during the summer, that swells to thousands who congregate at this 37.2-square-mile area northwest of Fort Collins. They come from all over the country --and it's often a family tradition.
Red Feather Lakes was about a two-hour drive from Denver, and it was worth every second (even though getting gas when you get there can be an adventure).
This story is part of our weekly #9Neighborhoods series.
Eat
This is the lamest part of my gimmick to mimic "Eat, Pray, Love" in a 9Neighborhoods story (other than the fact I used a gimmick which is inherently lame). Because there was so much else to do and so many amazing people to talk to, I didn't get to actually enjoy any of the restaurants in Red Feather Lakes.
It was only when I was just about to leave to head to the "The Great Stupa of Dharmakaya" that I stopped to get something to eat at the tiny grocery store because I was angry for no reason. Here's the nutritious meal, if you're curious (it's not #Whole30 approved).
Pray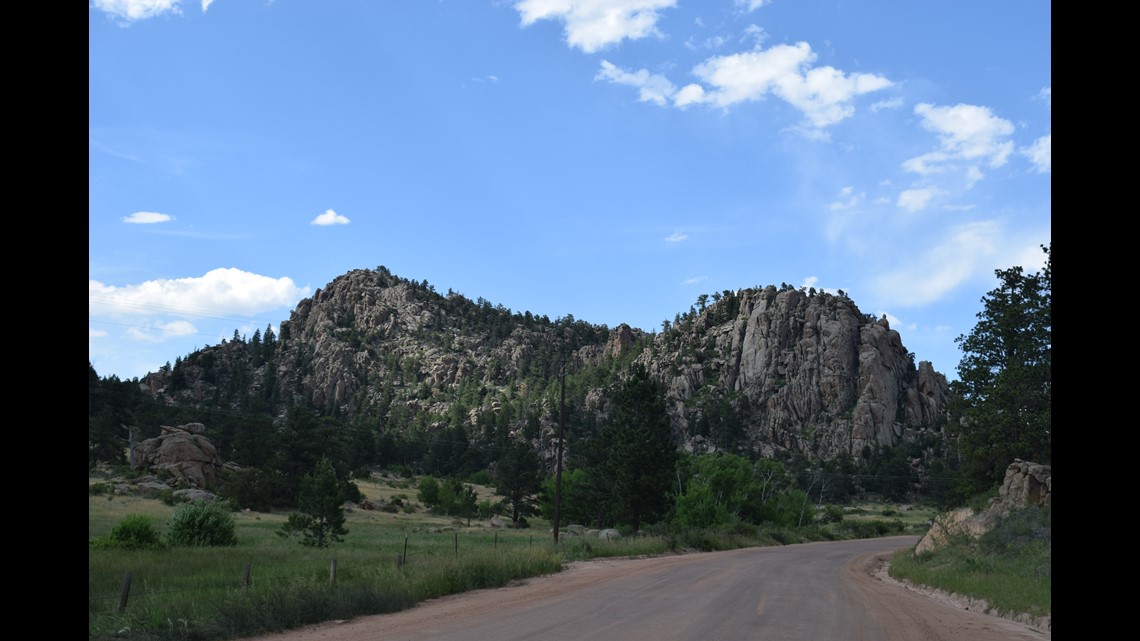 The Great Stupa is around 30 minutes from Main Street in Red Feather Lakes, but the drive down an at-times dirt road through almost mystical rock formations makes it feel like it's a trek in itself.
The Stupa is 108 feet tall, and described as "one of the most significant examples of Buddhist architecture in North America." It's part of the larger Shambhala Mountain Center.
It's something that Joshua Mulder has been trying to make a reality for more than 30 years. He designed the structure, and since then, volunteers have built it with help from donations -- and done the upkeep on the ornate building you have to see to believe.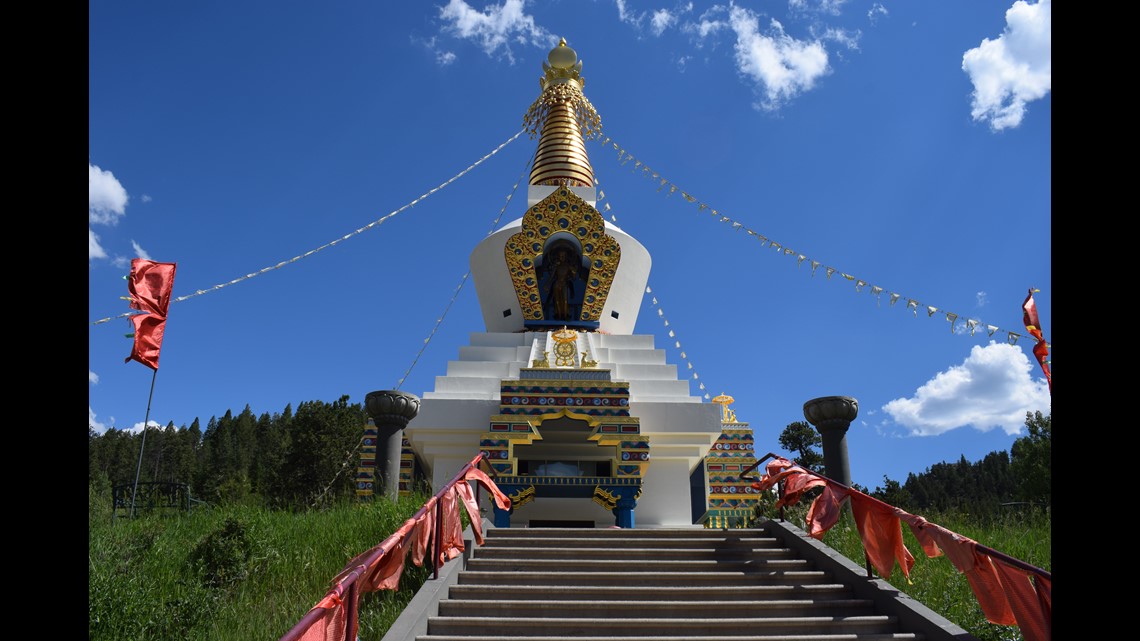 "This reflects the basic goodness," Mulder said.
Inside is a large gold Buddha, and a space to meditate. Before Mulder and I went inside, he led me around a gravel track surrounding the Stupa -- something he said represents the mind's tendency to move in circles, with your thoughts ending up in the same place.
The ornate gold and white Stupa, he said, is meant to represent that state of joy and wonder you'll find in children or your sassy grandma.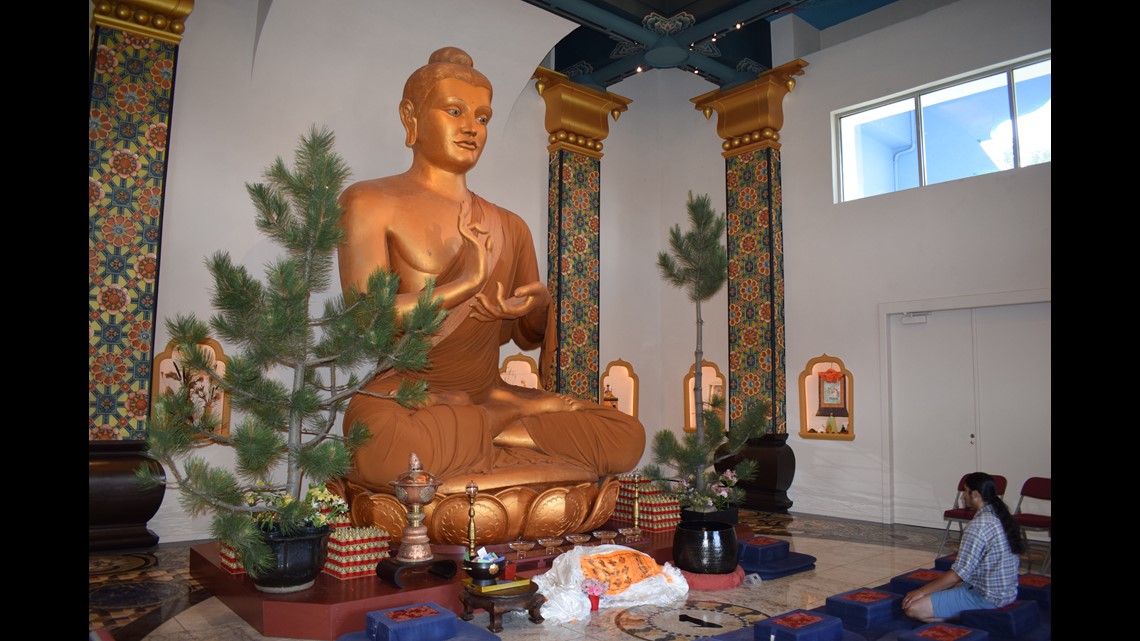 There's one gate on the outside that Mulder said represents what he calls "sympathetic joy" -- or the idea of extending compassion and happiness to the entire world.
The hike to the Stupa is around a mile, cutting through long grass and the Shambhala complex. Deer were lounging in the shade under the mess hall, and there were views of mountains in every direction.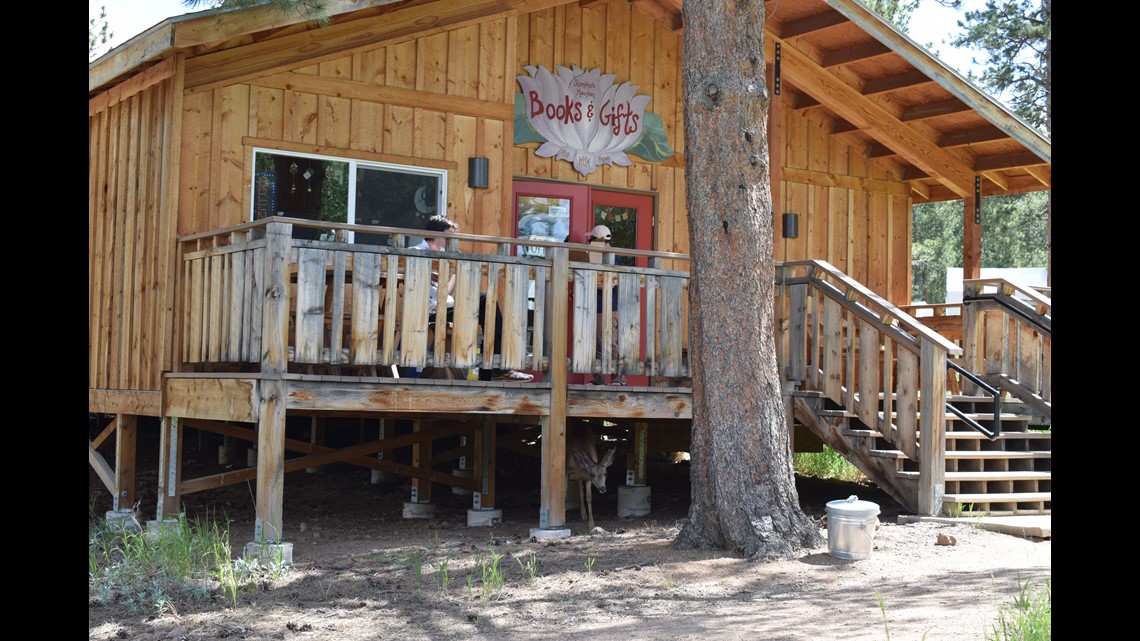 The Stupa is open every day from 9 a.m. to 7 p.m. To get there, plug "Shambhala Mountain Center" into your maps app. It's around 30 minutes from Red Feather Lakes, and two hours from Denver. For more information about the history of the Stupa and the mountain center, visit: https://bit.ly/2Kt1f72
Love
The first thing I truly fell in love with in Red Feather Lakes (other than the scenery) was a gnome that looked like Elvis.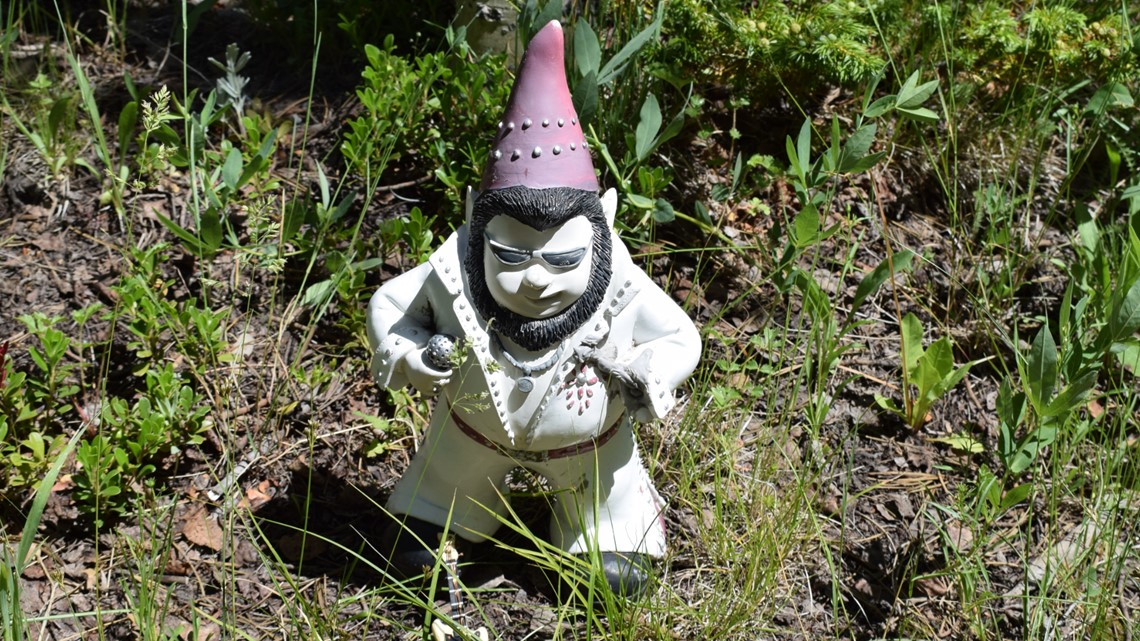 There was also a gnome that was a subtle-yet-powerful tribute to America. And one who had too many beers. And countless more who were hidden among the rocks and trees of a quarter-mile stretch of private dirt road that's become known as either "Elf Lane" or "Gnome Road," depending on who you ask and what sign you're looking at.
Caryn Hughes of the Red Feather Lakes Community Association said a woman who lived in the area started the tradition years ago, and ever since, people have been coming to drop off their own gnomes in the wooden area as they've passed through.
PHOTOS: Exploring Gnome Road in Red Feather Lakes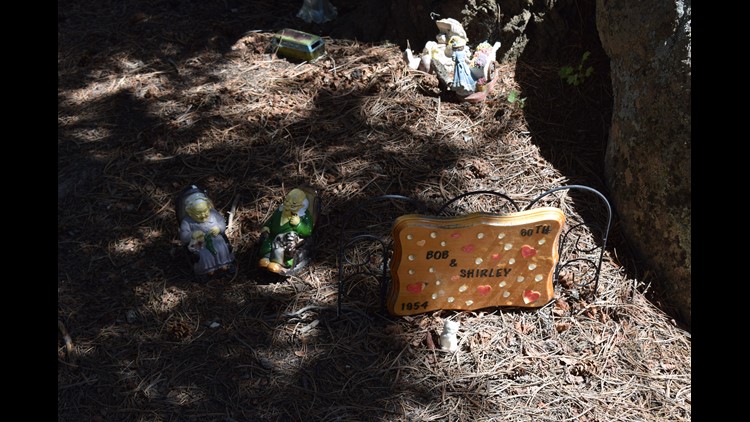 To get to Gnome Road, head across the street from Main Street to the Hiawatha Highway. In addition to getting a view of one of the bodies of water Red Feather Lakes is known for you, you'll also hopefully catch some gnomes. There will be a sign that says you're in the right spot.
Of course, there's more to love (see what I did there?) than just gnomes in Red Feather Lakes.
A more serious example? One son's powerful tribute to his father in the form of a veteran's memorial.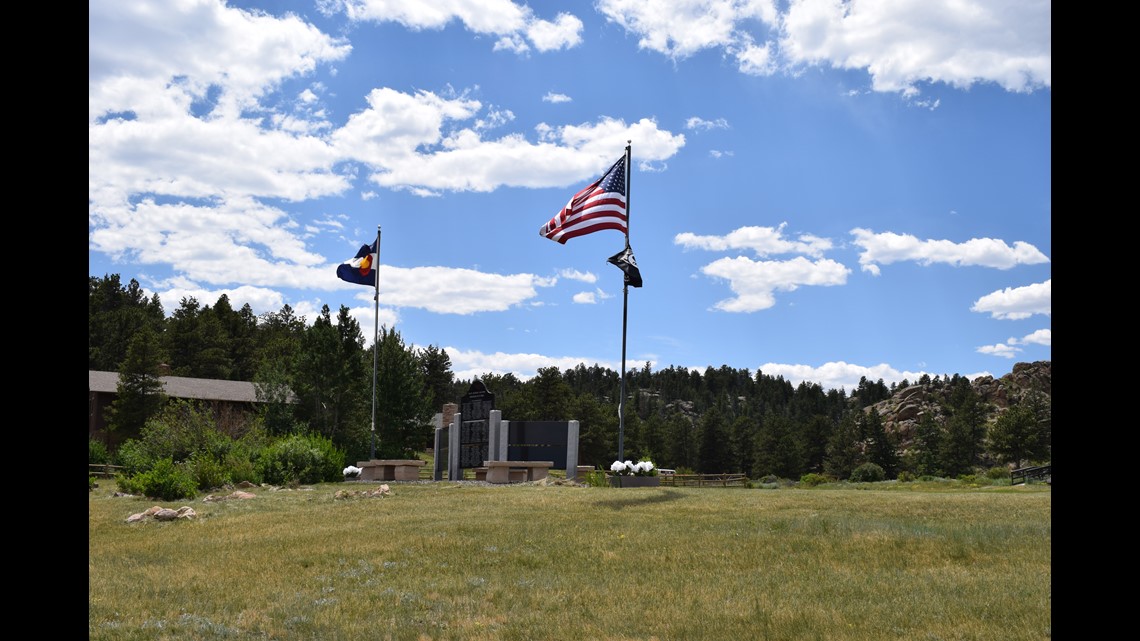 Lon Hughes was an Army brat, and even though he moved more than a dozen times before he was 18, he remembers coming to Red Feather Lakes every summer. His dad served in World War II, the Korean War, and the Vietnam War -- and Hughes said he was one of the most decorated soldiers of his generation.
"I drew out the memorial," Lon Hughes said. "I showed it to my dad, and shortly after that, he passed away."
Now, the memorial in his honor celebrates all of the veterans associated with Red Feather Lakes. Hughes said their branch of service doesn't matter. Neither does their rank.
"We are all veterans," he said. "We are all equal."
The memorial is in the park just across the Prairie Divide Road from Red Feather Lakes. Hughes said they will be adding more names next week after the town's Fourth of July celebration.
Red Feather Lakes' Independence Day celebration is slated for July 7. It will feature a barbecue, a fishing contest, parade and the crowning of the village's princess -- an annual tradition.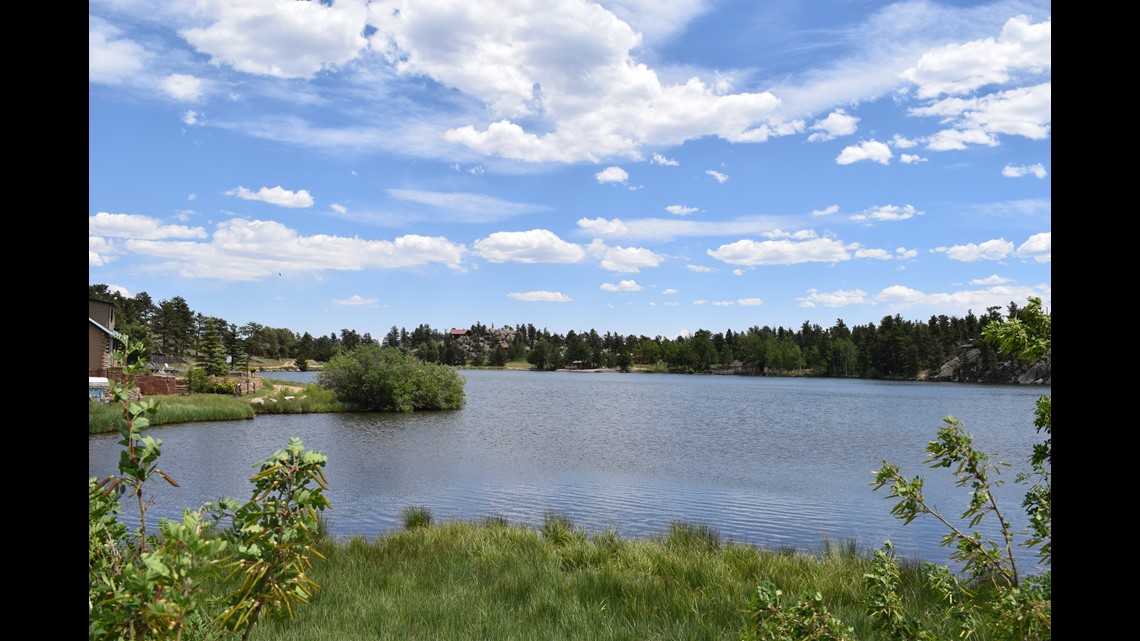 Thousands of people will come to the town in unincorporated Larimer County surrounded by the Roosevelt National Forest -- and with it, dozens of dispersed campsites and hiking trails that you can't explore in a weekend (or a four-hour work trip).
"It's the last unknown jewel on the Front Range north of Interstate 70 and south of the Wyoming border," Hughes joked.