DENVER — A one-block stretch of Bannock Street between Civic Center Park and the City and County Building will become a public gathering space and event space that people can enjoy year-round, according to the Denver's Department of Transportation and Infrastructure (DOTI).
Denver Mayor Michael Hancock announced plans for the project, which will be completed in two phases.
As part of the first phase, DOTI will permanently close Bannock Street between Colfax Avenue and 14th Avenue to vehicle traffic on April 21.
The area will reopen to the public in May when the installation of tree planters and a colorful street mural is complete, according to DOTI.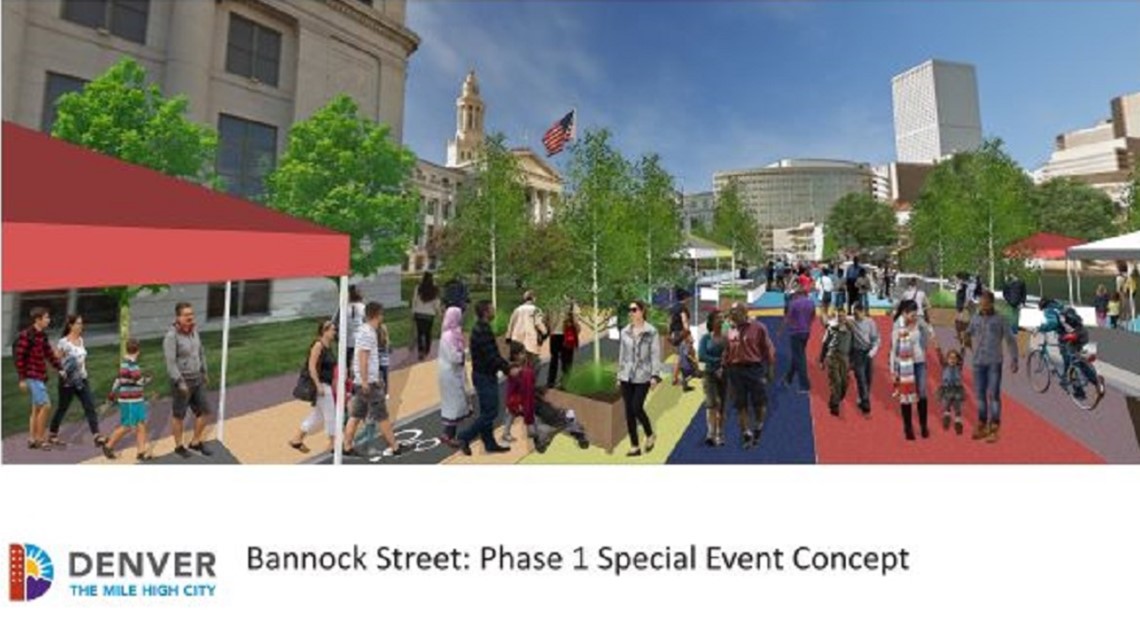 That's when DOTI will launch a Phase 2 planning effort involving the community in creating a long-term, permanent vision for this stretch as a place of prominence, enjoyment, and celebration.
"As a city working hard to reduce vehicle traffic and expand multi-modal transportation – a city that invests in growing and preserving park land – this transformation just makes sense," Hancock said. "Bringing our Civic Center up to the steps of the City and County Building expands a civic space we are already very proud of into a more welcoming gathering place for generations to come."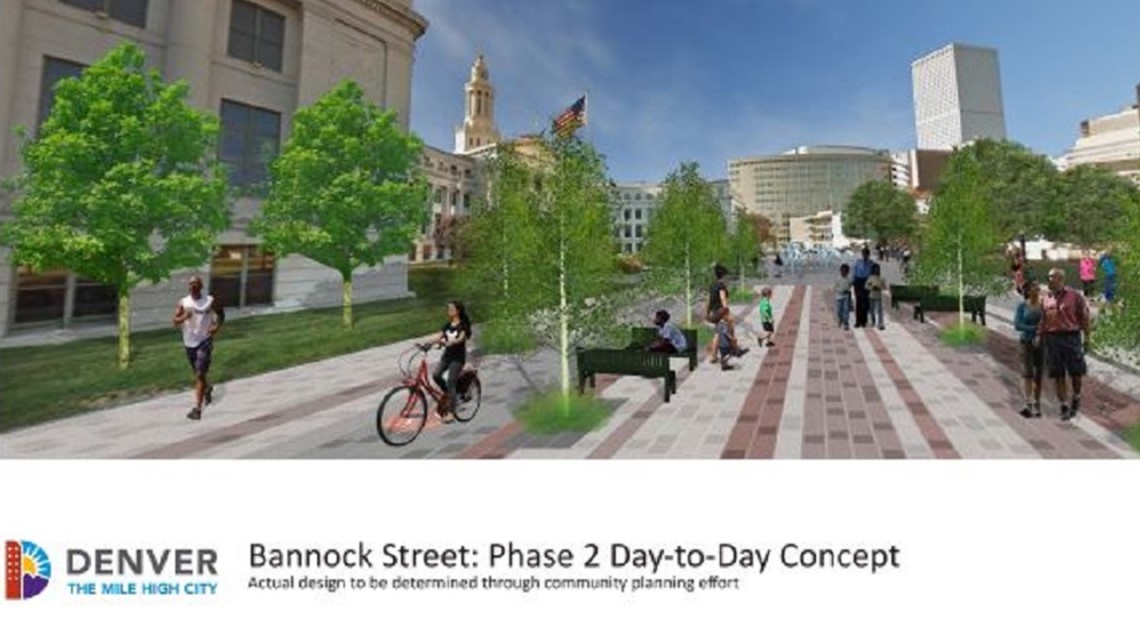 The Bannock project marks a significant milestone in advancing Denver's Outdoor Downtown Master Plan by expanding its realm of safe, comfortable and inviting parks and public spaces downtown and creating world-class destinations.
The permanent closure of this one-block stretch of Bannock comes more than two years after DOTI tested an extended closure of the block and observed that travel patterns could be effectively maintained.
While Bannock Street will no longer carry vehicle through-traffic, the city will maintain access to the McNichols Building parking lot for those renting the facility.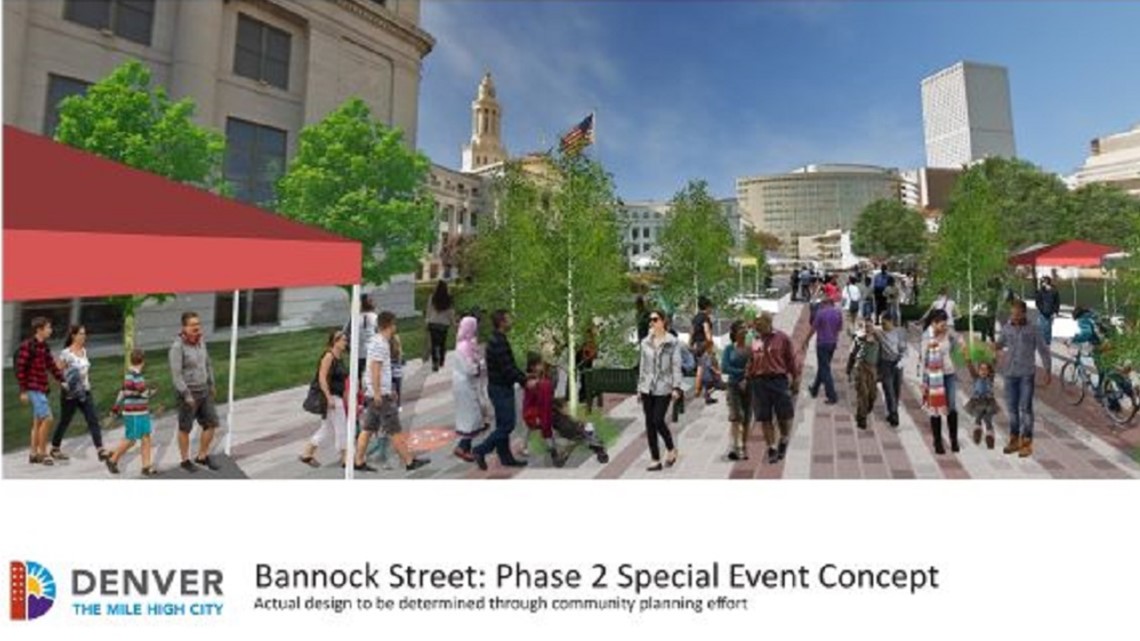 There will also continue to be bike lanes in both directions on Bannock Street.